How to get current month data in MySql PHP ?
If you require to get all the records of current month using mysql query. for example you have one table "items" and columns are id, title, description, created_at and update_at, Now you want to get all records of this month. so you can fetch fields value using DATE_SUB and INTERVAL of mysql. In following example you can see how to select data of current month.
Example:
SELECT * FROM items WHERE created_at > DATE_SUB(NOW(), INTERVAL 1 MONTH);
---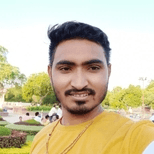 Hardik Savani
My name is Hardik Savani. I'm a full-stack developer, entrepreneur and owner of Aatman Infotech. I live in India and I love to write tutorials and tips that can help to other artisan. I am a big fan of PHP, Javascript, JQuery, Laravel, Codeigniter, VueJS, AngularJS and Bootstrap from the early stage.
***Do you want me hire for your Project Work? Then Contact US.
---
---