How to get current year rows using MySql Query PHP?
If you require to get all the records of current year using mysql query. for example you have one table "items" and columns are id, title, description, created_at and update_at, Now you want to get all records of this year. so you can fetch fields value using DATE_SUB and INTERVAL of mysql. In following example you can see how to select data of current year.
Example:
SELECT * FROM items WHERE created_at > DATE_SUB(NOW(), INTERVAL 1 YEAR);
---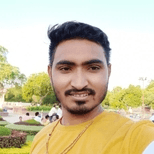 Hardik Savani
My name is Hardik Savani. I'm a full-stack developer, entrepreneur and owner of Aatman Infotech. I live in India and I love to write tutorials and tips that can help to other artisan. I am a big fan of PHP, Javascript, JQuery, Laravel, Codeigniter, VueJS, AngularJS and Bootstrap from the early stage.
***Do you want me hire for your Project Work? Then Contact US.
---
We are Recommending you:


---