Category : React JS
ItSolutionStuff.com have tutorials for React JS, here you can study articles of React JS, React JS posts collection, most popular and useful tutorials of React JS, here you can find list of all relevant posts and example about React JS, we have lists of tutorials and examples about React JS.very simple and quick example collection of Latest React JS category.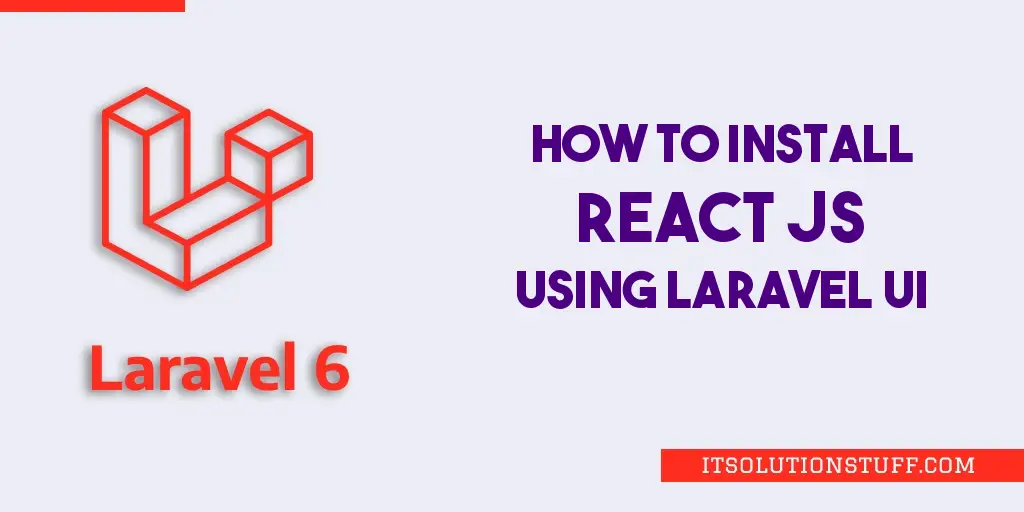 Hi Dev, If you want to know how to install react js in laravel 6 then i will help you to laravel install react js using laravel ui. we will also install react with laravel and also laravel 6 react auth using laravel ui. If you are beginner with laravel 6 then i am sure i can help you to install re.....
---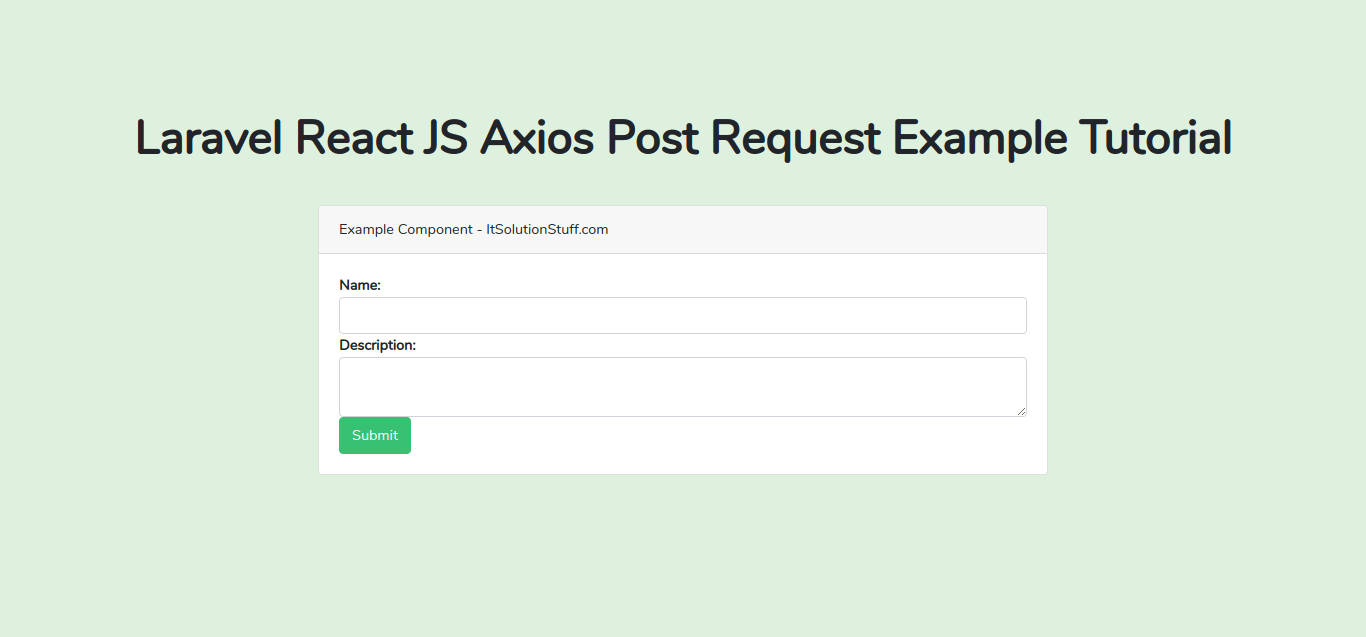 Are you new with Laravel react and Axios?, If yes then i will give simple example of react js axios post example with laravel 6. In this tutorial, I will share with you how to send POST request form data using axios with react js in Laravel 6. I written step by step very simple example of react js .....
---
---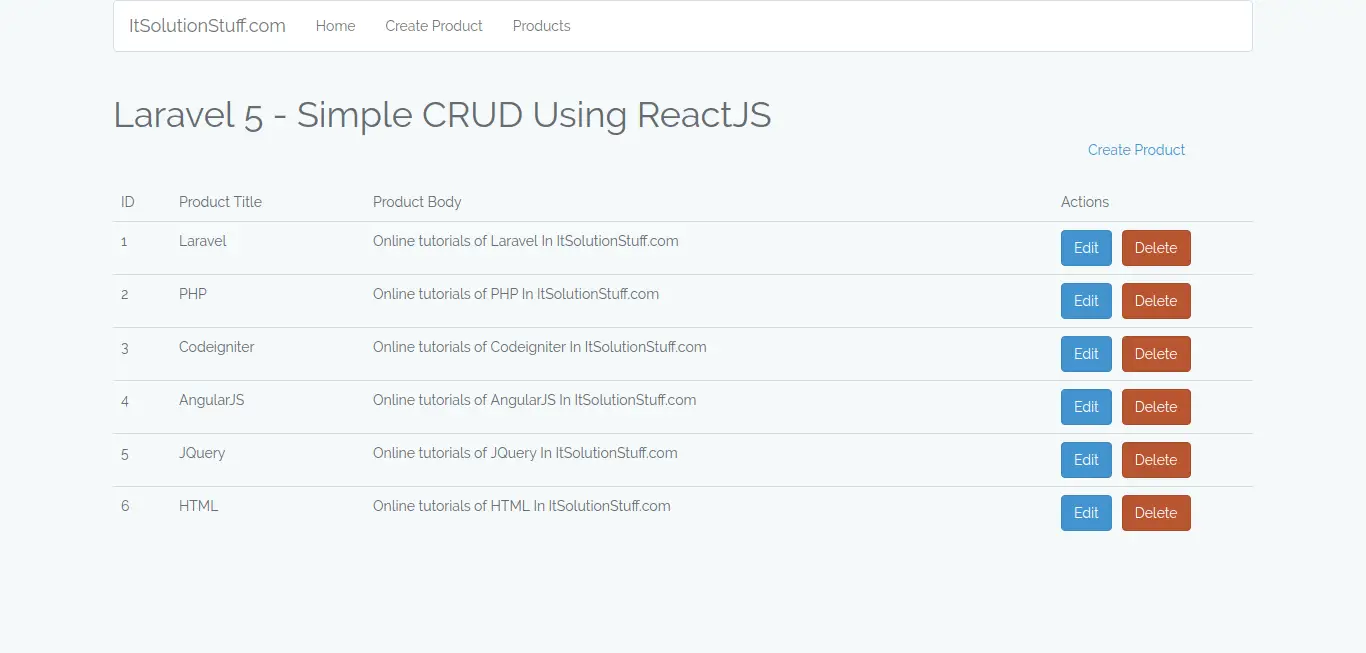 In this post, i want to share with you how to create crud(Create Read Update Delete) application with react js in PHP Laravel framework. In this example you can learn how to built setup for laravel reactjs application, I also used axios post request, get request, put request and delete request for i.....
---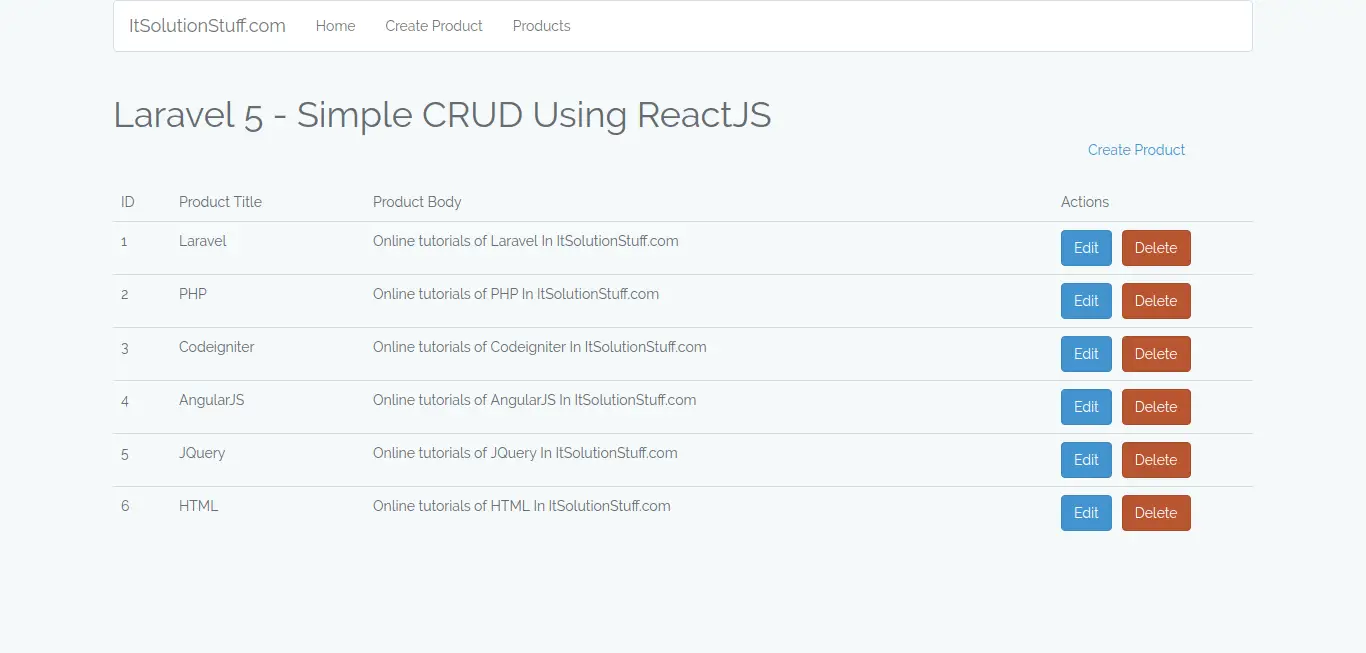 In the second link, we will follow rest of two step for react js crud tutorial application example. So let's start to follow 2 step in this tutorial page for laravel react native and here we will generate components file for react server side rendering. <strong class="step">Step 6 : Install Configu.....
---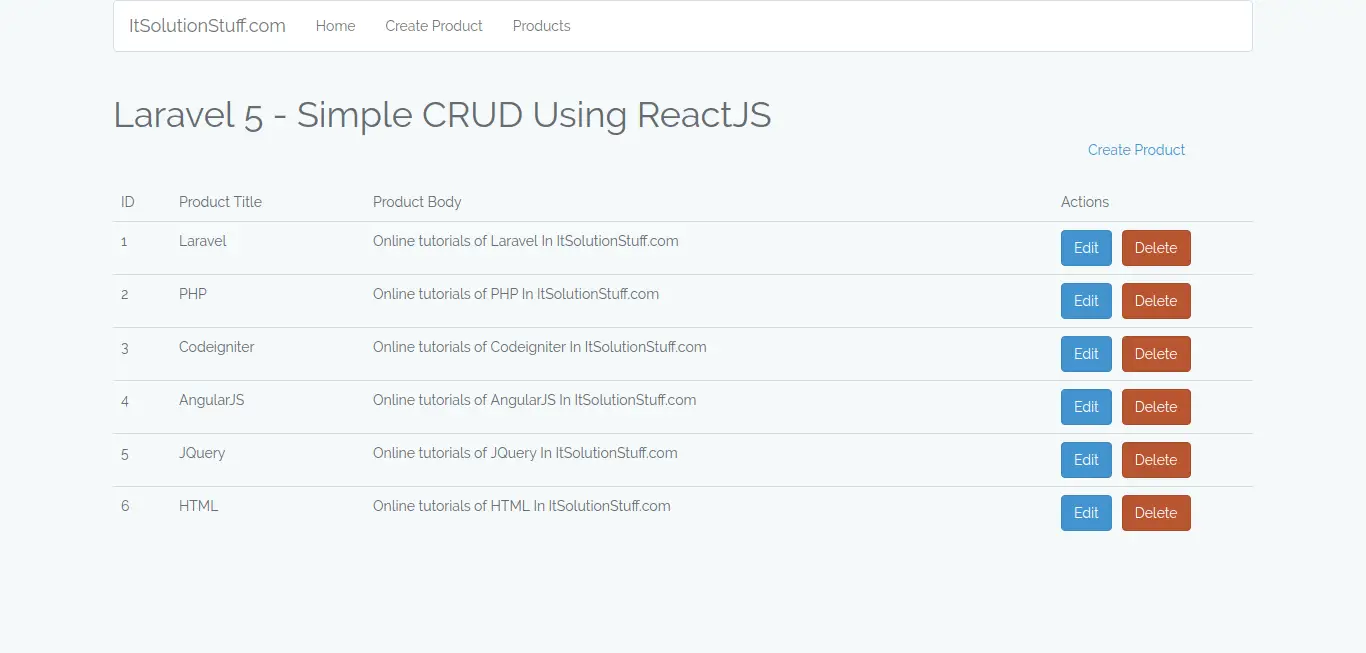 In last part, we will create view blade file and run our react js crud application, we used axios for run apis. So let's follow rest of two step. <strong class="step">Step 8 : Create Main Blade File</strong> in this step. In this step we have to create just one main blade. So mainly we have to cre.....
---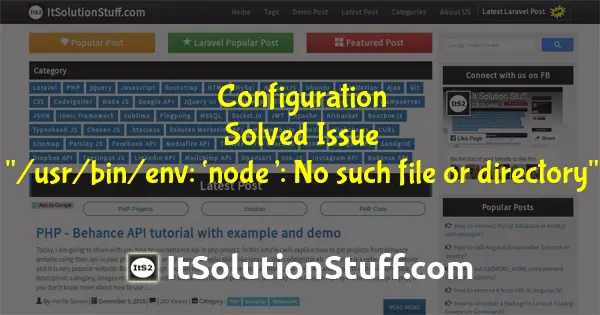 <br/> In this post i want to share one issue that i fetch. When i started working on my react js project first time on my ubuntu 16.04, i installed npm and then after i run bellow command: <pre> npm install -g create-react-app </pre> this way i installed create-react-app then after i created new com.....
---
Featured Post