How to revoke 'git add' before 'git commit' ?
Sometimes you need to undo your git file before you git comment command. Because you made a some misteck or wrong code and you did git add using "git add ." command then you think how to undo your code before git commit command. But you can do that using git reset command, if you need to undo all file Or you may need to undo just one then you can do using git reset command, you can see bellow command.
Example:
 // For Spesific file

git reset 

// For all files

git reset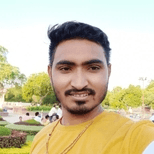 Hardik Savani
My name is Hardik Savani. I'm a full-stack developer, entrepreneur and owner of Aatman Infotech. I live in India and I love to write tutorials and tips that can help to other artisan. I am a big fan of PHP, Javascript, JQuery, Laravel, Codeigniter, VueJS, AngularJS and Bootstrap from the early stage.
***Do you want me hire for your Project Work? Then Contact US.
---
---