How to git force pull from remote branch ?
When i was working on my Laravel application using git bitbucket repository, i fatch problem when first i did commit on my master branch and i think i did 3 or 4 commits, and my project partner pull also in his local system ,but we did wrong code in this commit so we required to remove that 3 or 4 commit from my bitbucket repository. he did remove that commits from his system but when i did pull but nothing to change, i also remove cache but same.
But At last i though i thing i have to hard pull that's why i fired following command. if you also fatch problem like this then let's see this command:
Example:
git fetch --all

git reset --hard origin/master
---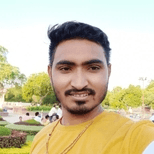 Hardik Savani
My name is Hardik Savani. I'm a full-stack developer, entrepreneur and owner of Aatman Infotech. I live in India and I love to write tutorials and tips that can help to other artisan. I am a big fan of PHP, Javascript, JQuery, Laravel, Codeigniter, VueJS, AngularJS and Bootstrap from the early stage.
***Do you want me hire for your Project Work? Then Contact US.
---
---