How to quick run any PHP Project?
If you want to run any php project directly without virtualhost then you can run easily. You must have install PHP only. Not only core php project but if you have question like how to run codeigniter project, how to run yii2 project, how to run symfony project, how to run zend framework project, how to run cakephp project, how to run drupal project etc, i mean you can run any project directly. You have to just fire bellow command on root directory.
Run Command:
php -S localhost:8000
After this command you can access from bellow path:
Run:
http://localhost:8000
---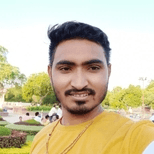 Hardik Savani
My name is Hardik Savani. I'm a full-stack developer, entrepreneur and owner of Aatman Infotech. I live in India and I love to write tutorials and tips that can help to other artisan. I am a big fan of PHP, Javascript, JQuery, Laravel, Codeigniter, VueJS, AngularJS and Bootstrap from the early stage.
***Do you want me hire for your Project Work? Then Contact US.
---
---