How To Protect Your Mac System?
August 17, 2022
Category :

Guest Post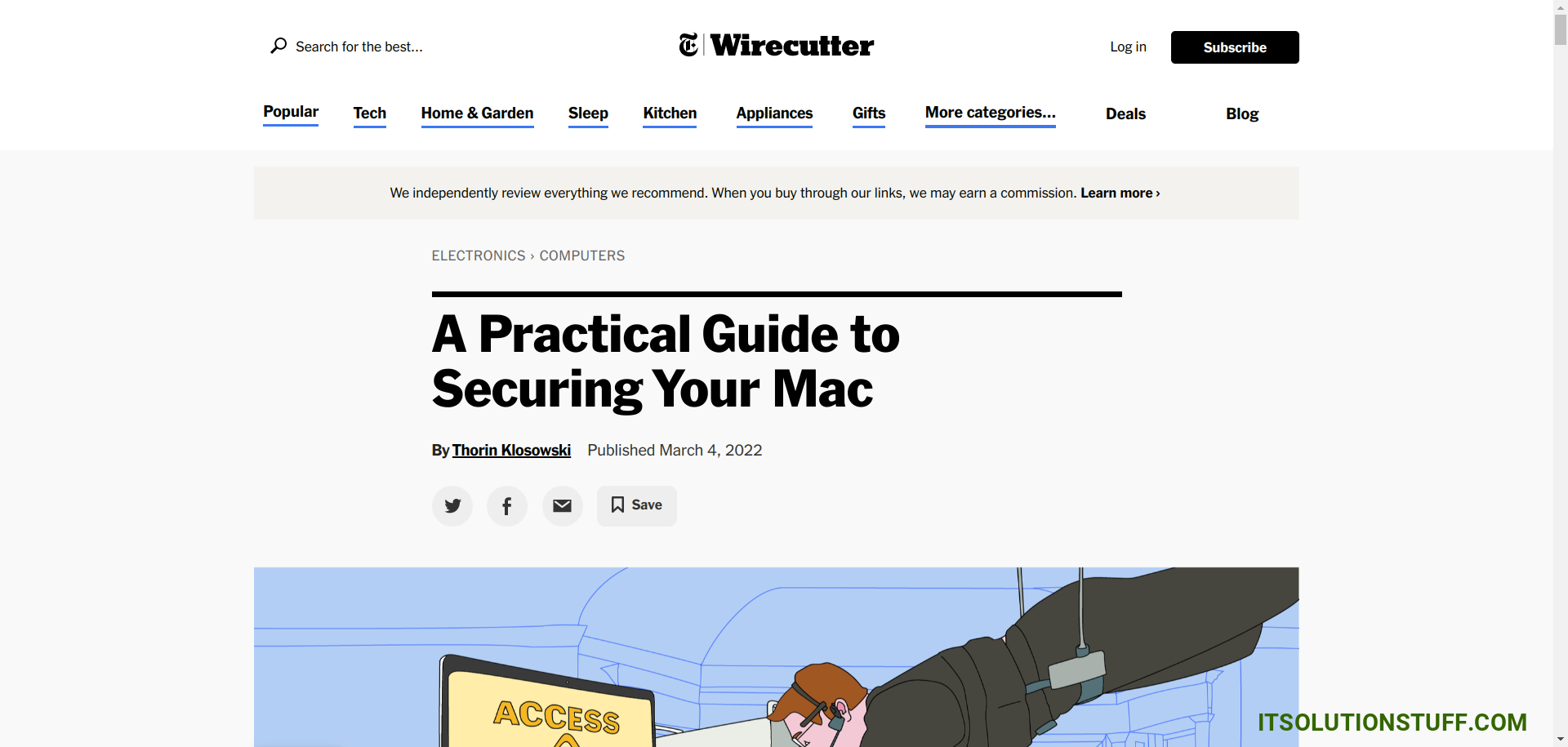 Mac is one of the most advanced and secure operating systems designed by Apple. Apple has done a great job in designing the Mac to safeguard against any types of hacking activities.
Spear phishing and vishing can cause your Mac serious issues related to cyber securities. For example, anyone can sniff off your login credentials if you use your Mac in a public place. However, exceptions are always due to cyber threats like phishing, poor network configuration, malicious links, etc.
Moreover, Apple recently launched M1 Chip in their Mac, which was considered more effective in protecting your Mac than Intel Processors. But unfortunately, Apple has recently found a malicious software named Silver Sparrow on Mac M1. So let's dive in and see how to protect your Mac system.
Beware of Phishing
This tech giant has taken more advanced steps to ensure that all these available apps on Mac are designed to protect user info so that any third-party operator can not get access to your data without not your notice. Firstly, if you want to install any application to your system, ensure you use Mac App Store only. This way, you will feel confident about your Mac, as Apple verifies all the applications provided by the Mac App Store. For a better and safer user experience, you should avoid using public Wi-Fi and clicking any malicious links you receive from unknown senders. In case of any suspicious link is opened, the safari will crash the process.
To safeguard your communication pathway with paid VPN., with this paid tool, you can conceal your browsing activities. However, if you are looking for the best dedicated VPN for your computer system providers, you should know that this way, you can diminish the chances of any cyber criminal activities.
Ensure your System with Firewall
Mac is secured with systematically built firewalls that you should use to secure your data against any network issues. A specific mode in Mac known as Stealth Mode in Macs helps the Pcs by reverting any suspicious activity through the network pathway.
Therefore, it is rightly said that Apple's inbuilt firewall essentially blocks all the connections that try to access your Pc.
Enable two-factor authentication
It is another significant factor that can help your Mac privacy. In this two-factor authentication, you will get notified twice. You can access only your system if you are an authentic user. After enabling this feature, you will get a confirmation link or code on your phone number or email address. It will ensure that no person other than yourself can access your system. As you have all the controls to confirm the user's authentication, In case any hacker attempts to hack your system, two-factor authentication will act as a wall and safeguard your data and the system.
Advanced Siri Security
Mac has enhanced their service with a secured Siri feature. They started giving their input on the working of Siri. Apple has brought required changes with Siri, Apple used to collaborate with a third-party service provider, but now Apple has taken charge with Siri. It means no third party is involved with Apple for privacy control for Siri.
Set A Strong Password For Your Mac
Apple is famous for its brand position in the tech world, where it is known for its privacy. You should set a strong passwords that could be difficult for hackers to guess and break into your system. Securing your Mac with random passwords seems like you have done enough to protect your data. However, it is not the case
Turn On macOS Updates.
Make sure that you update your Mac on time. The new updates will help your system by removing all the bugs. It will help your PC to work securely and smoothly. Security-related updates help in simplify software issues. Updating your Mac is that your system is safe from security vulnerabilities.
If you do not update your Mac system, the hackers can take advantage of this negligence, as they always hunt for vulnerable Mac systems. This way, hackers or scammers can take advantage of getting into your PC to access your valuable information. If all these security areas are not regulated properly, it will allow the hacker to attain control of your system.

Hardik Savani
I'm a full-stack developer, entrepreneur and owner of Aatman Infotech. I live in India and I love to write tutorials and tips that can help to other artisan. I am a big fan of PHP, Laravel, Angular, Vue, Node, Javascript, JQuery, Codeigniter and Bootstrap from the early stage. I believe in Hardworking and Consistency.