How to Install Sublime Text Editor 3 in Ubuntu?
Sublime Text is a very popular text editor in nowdays. Most of the developer chooes Sublime Test for codding because it is very smooth and pretty easy. I think specially most of the PHP developer are chooes sublime for developing. If you are working on ubunu system then you can install very easily, so just run bellow command for install Sublime Text 3 in Ubuntu.
sudo add-apt-repository ppa:webupd8team/sublime-text-3

sudo apt-get update

sudo apt-get install sublime-text-installer
---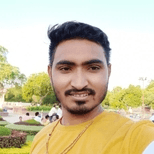 Hardik Savani
My name is Hardik Savani. I'm a full-stack developer, entrepreneur and owner of Aatman Infotech. I live in India and I love to write tutorials and tips that can help to other artisan. I am a big fan of PHP, Javascript, JQuery, Laravel, Codeigniter, VueJS, AngularJS and Bootstrap from the early stage.
***Do you want me hire for your Project Work? Then Contact US.
---
---