Solved - opencart this merchant is not enabled for auth/settle
September 5, 2020
Category :

PHP

Opencart
When i was learning opencart and i was trying to setup paypal integration with sand box then i fetch one error. Every thing was working proper but when i try to pay money i found error like as bellow:
this merchant is not enabled for auth/settle
I did also try to change my buyer account and try but same, I also did try with different way but same result.
At last i found that i used
Personal account on opencart module setting, we require to use Business Account. So when you create new user then select Business in account type option as like bellow image.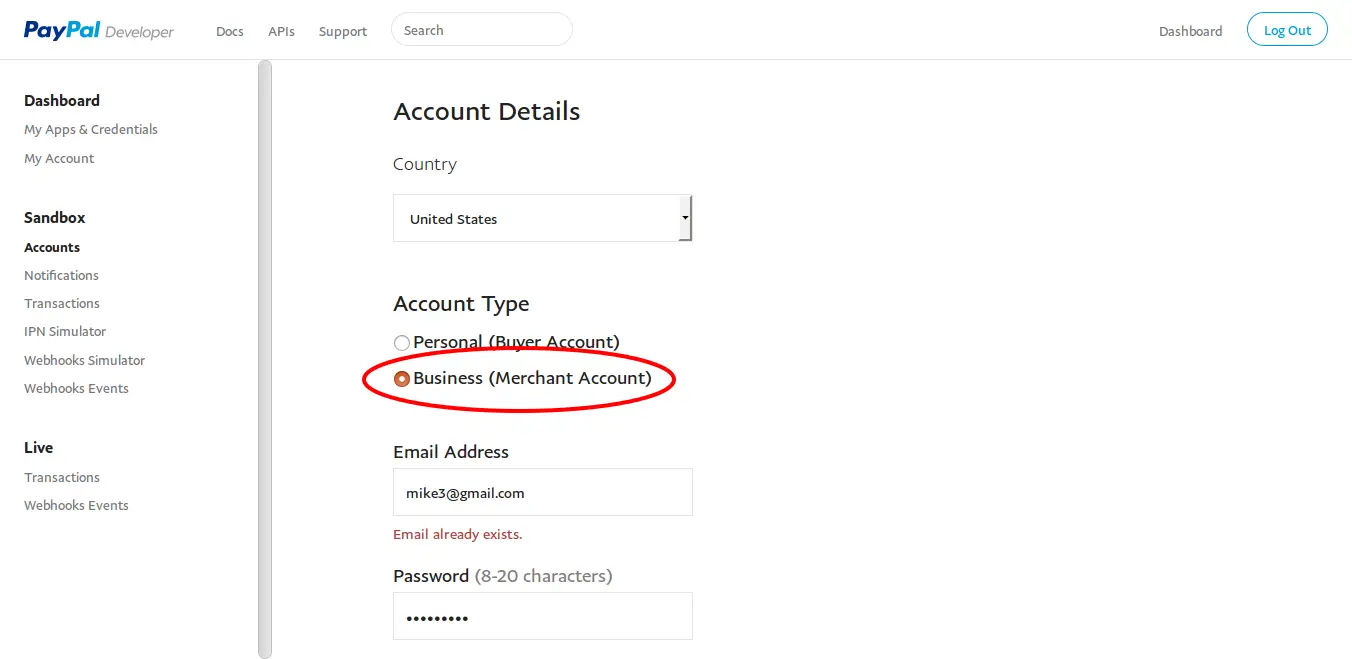 Hardik Savani
I'm a full-stack developer, entrepreneur and owner of Aatman Infotech. I live in India and I love to write tutorials and tips that can help to other artisan. I am a big fan of PHP, Laravel, Angular, Vue, Node, Javascript, JQuery, Codeigniter and Bootstrap from the early stage. I believe in Hardworking and Consistency.