Laravel clear cache from route, view, config and all cache data from application
In this post i would like to share my experience and solution. when i was working on my laravel e commerce website with gitlab. I was fetching one issue suddenly my view cache with error during development. i did try lot to refresh and something other but i can't see any more change in my view, but at last I did resolve my problem using laravel command so, let's see i added several command for clear cache from view, route, confir etc.
Reoptimized class loader:
php artisan optimize
Clear Cache facade value:
php artisan cache:clear
Clear Route cache:
php artisan route:cache
Clear View cache:
php artisan view:clear
Clear Config cache:
php artisan config:cache
---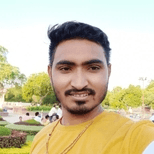 Hardik Savani
My name is Hardik Savani. I'm a full-stack developer, entrepreneur and owner of Aatman Infotech. I live in India and I love to write tutorials and tips that can help to other artisan. I am a big fan of PHP, Javascript, JQuery, Laravel, Codeigniter, VueJS, AngularJS and Bootstrap from the early stage.
***Do you want me hire for your Project Work? Then Contact US.
---
---