How to remove specific value from php array?
When i was working on my code PHP project, at that time i need to remove specific items value from my array. i did google search and solve that but i would like to share in my site how to remove value from array. so, let's see how to use:
Example:
$myArray = array('php', 'laravel', '.net', 'java', 'c#', 'javascript');

$myArray = array_diff($myArray, array('laravel'));

print_r($myArray);
---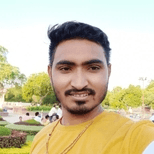 Hardik Savani
My name is Hardik Savani. I'm a full-stack developer, entrepreneur and owner of Aatman Infotech. I live in India and I love to write tutorials and tips that can help to other artisan. I am a big fan of PHP, Javascript, JQuery, Laravel, Codeigniter, VueJS, AngularJS and Bootstrap from the early stage.
***Do you want me hire for your Project Work? Then Contact US.
---
---