How to Get Site URL in Laravel?
Here is quick post, which can help you to get base url or home page url of your laravel application. I think many times we need to get site URL for something share or link, so you can get that using url helper and URL facade. Both way are same you can use that anywhere i mean in controller or view. so let's see.
Example:
$url = URL::to("/");

print_r($url);




$url2 = url('/');

print_r($url2);
---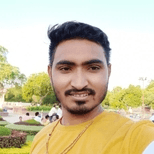 Hardik Savani
My name is Hardik Savani. I'm a full-stack developer, entrepreneur and owner of Aatman Infotech. I live in India and I love to write tutorials and tips that can help to other artisan. I am a big fan of PHP, Javascript, JQuery, Laravel, Codeigniter, VueJS, AngularJS and Bootstrap from the early stage.
***Do you want me hire for your Project Work? Then Contact US.
---
---