Tag : Vue Cli
ItSolutionStuff.com have tutorials for Vue Cli tag, here you can study articles of Vue Cli tag, Vue Cli tag posts collection, most popular and useful tutorials of Vue Cli tag, here you can find list of all relevant posts and example about Vue Cli tag, we have lists of tutorials and examples about Vue Cli tag. very simple and quick example collection of Latest Vue Cli tag.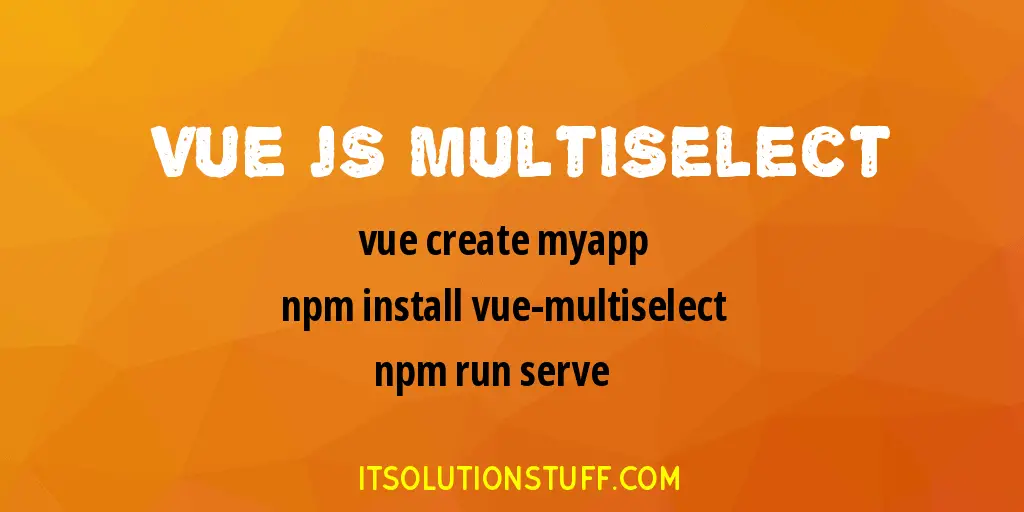 we will learn how to use multiselect dropdown box component in vue js. we can easily use vue multiselect dropdown in laravel application too. we will use vue-multiselect npm package for bootstrap vue multiple select dropdown like select tag in vue.js. vue-multiselect package provide several options.....
---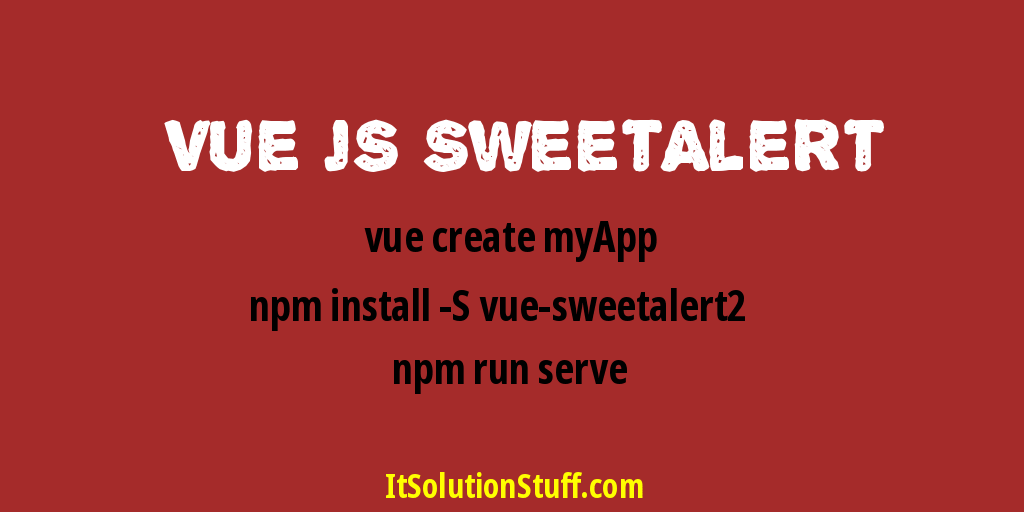 In this tutorial, i will give you simple example of vue js sweet alert notification using sweetalert2 vue npm plugin. you can use sweet alert component notification in php laravel vue too. You need to just follow few step to add sweetalert notification. you can also use confirm modal box with vue......
---
---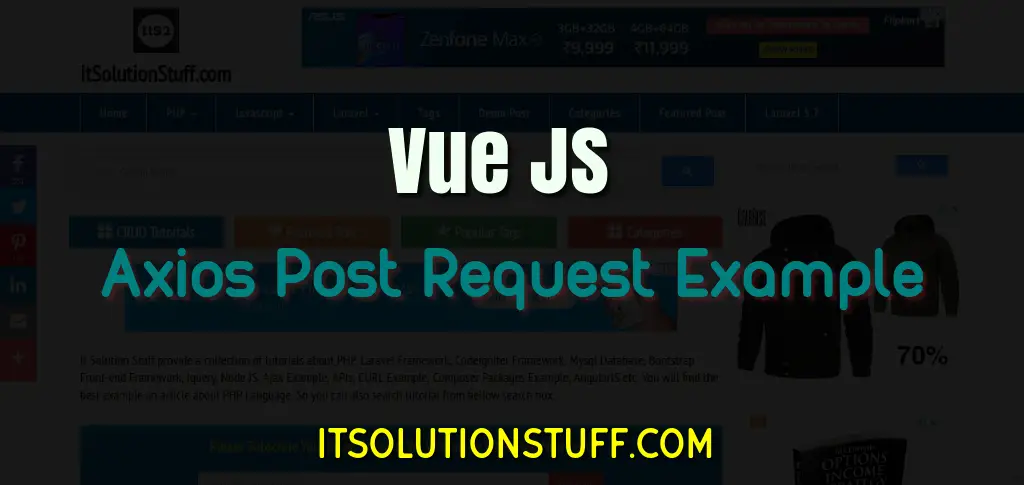 In this post, we will lean how to send http request using axios in vue js. we will send post request with parameter as array or form data in vue cli npm app. here will be simple example of axios post request in vue js app from scratch. we always choose axios to call api in vue js application. axio.....
---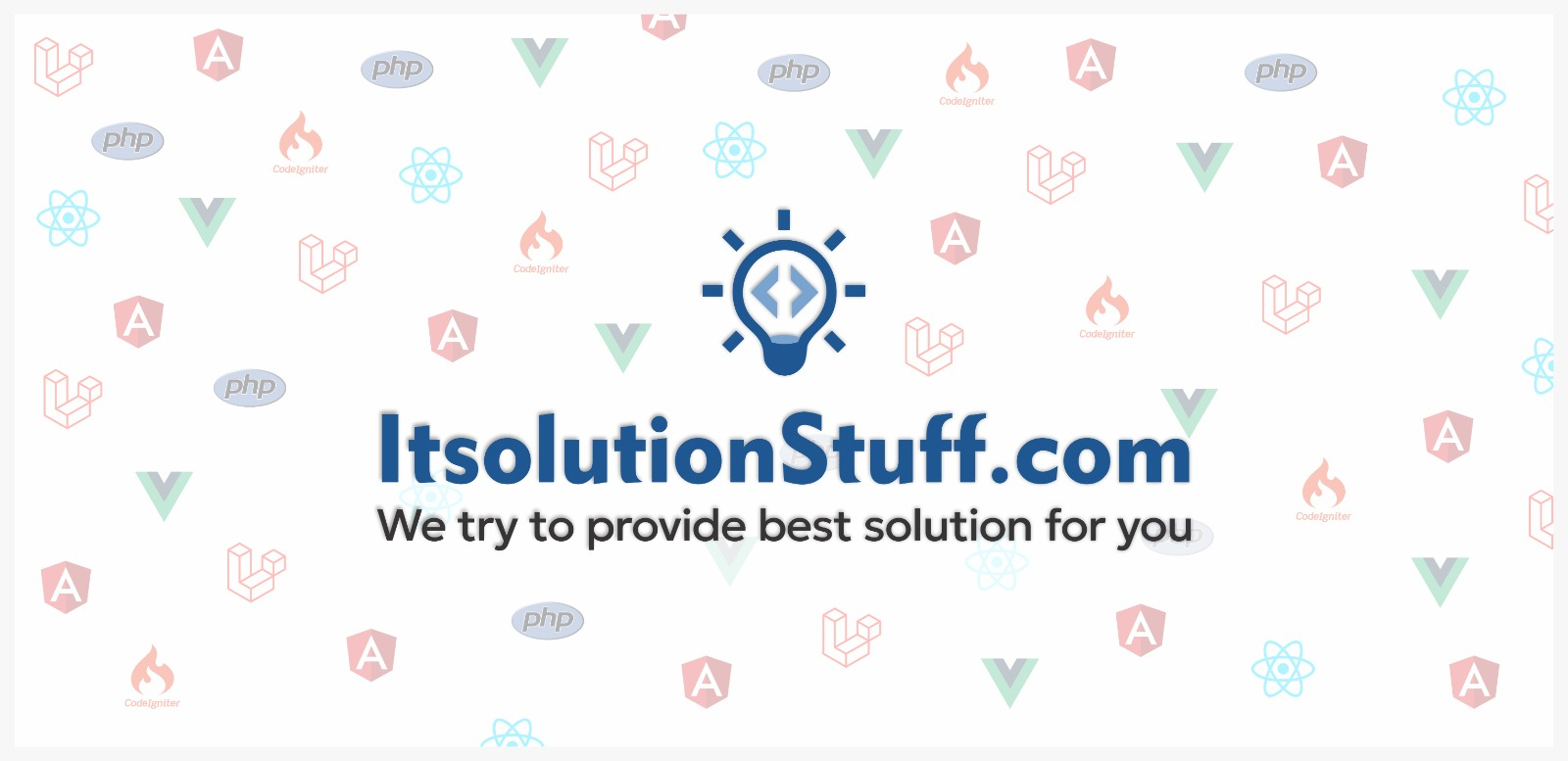 I want to show you chage date format using filter with moment in vue js app. If you are looking for change date formate from your default formate like yyyy-mm-dd hh mm ss. You can simply change your date time format using moment npm plugin. As know, moment js is a very popular for date time. moment.....
---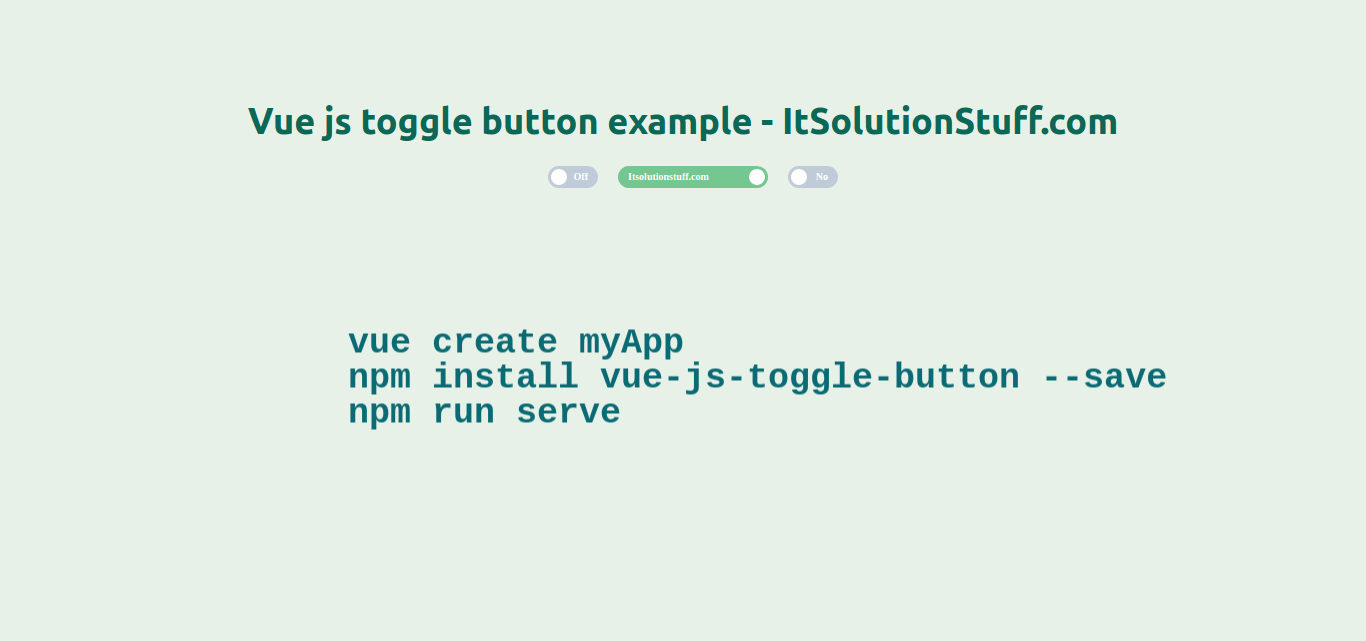 If you want to make better ui for your web app then you can choose toggle switch button in vue js app. we will use vue-js-toggle-button npm package for bootstrap toggle button example. vue cli toggle button is a simple, pretty and customizable. vue-js-toggle-button provide way to change label and m.....
---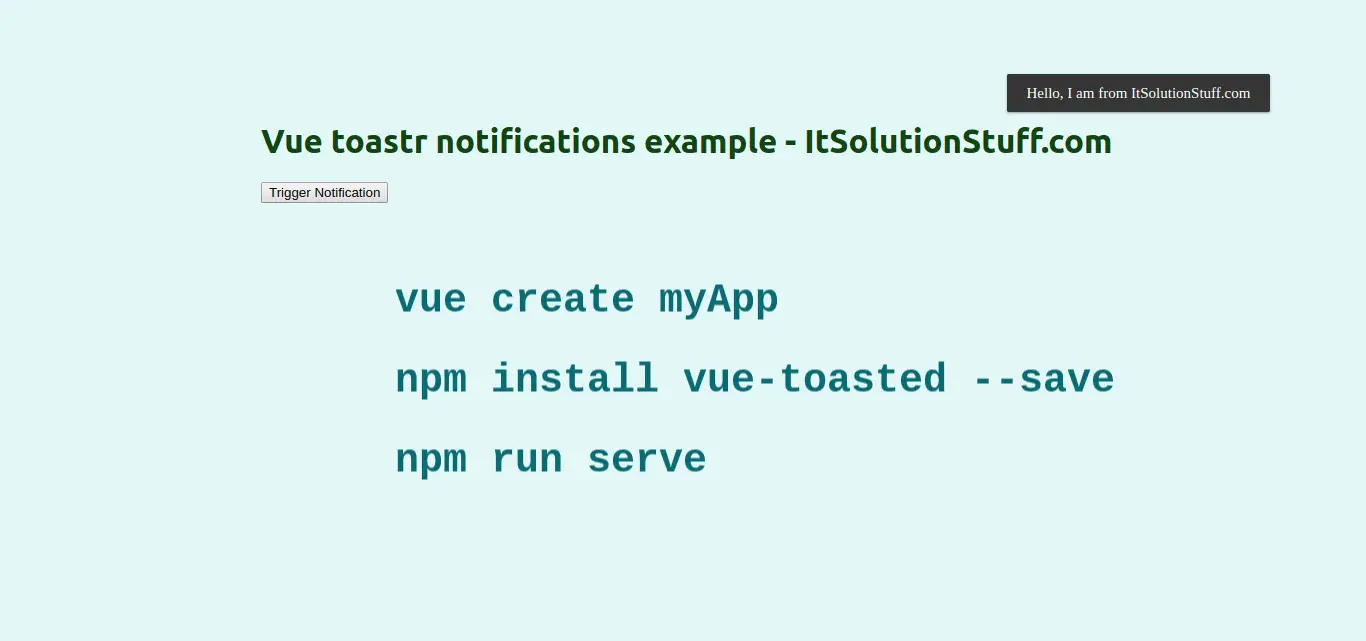 Our today's topic is how to implement toastr notifications in vue cli app. we will integrate toast notification using vue-toasted npm package. vue-toasted npm package will provide method to generate toastr notifications like show, success, info, error, and register. you can also set icon with text .....
---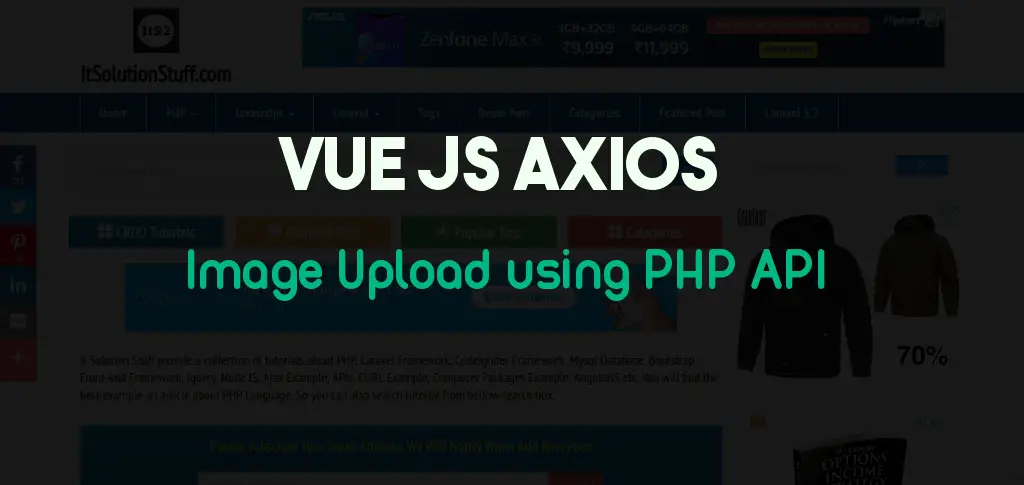 In this tutorial, i will show you files uploading with vuejs and axios. Vue and Axios are working together awesome for making HTTP requests. you can simply call api or ajax for post, image upload, file upload with vue and axios. back end side you can use framework that you want like php, laravel, co.....
---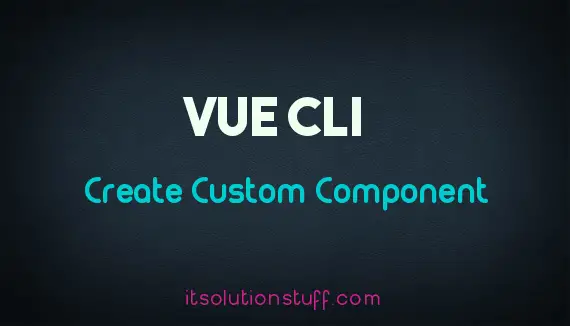 You can learn how to create own component in vue npm. we will use vue cli to create vue js setup and then we will create own custom component in vue js. you can simply create vue cli component with laravel or codeigniter app. We will learn from scratch to create vue component. so first we will crea.....
---
Featured Post