Laravel 5 - Class 'Input' not found issue?
When i start to work on Laravel 5.2 at that time i fetch this problem "Class 'Input' not found". When i copy my old controller code from laravel 5.1 version that time i found this issue, but i also could use Input insted to Request but i want to use Input as it is. But at last found solution. you have to just use following aliase on your controller.
use Illuminate\Support\Facades\Input as Input
---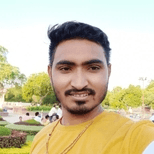 Hardik Savani
My name is Hardik Savani. I'm a full-stack developer, entrepreneur and owner of Aatman Infotech. I live in India and I love to write tutorials and tips that can help to other artisan. I am a big fan of PHP, Javascript, JQuery, Laravel, Codeigniter, VueJS, AngularJS and Bootstrap from the early stage.
***Do you want me hire for your Project Work? Then Contact US.
---
---