Category : MySql
ItSolutionStuff.com have tutorials for MySql, here you can study articles of MySql, MySql posts collection, most popular and useful tutorials of MySql, here you can find list of all relevant posts and example about MySql, we have lists of tutorials and examples about MySql.very simple and quick example collection of Latest MySql category.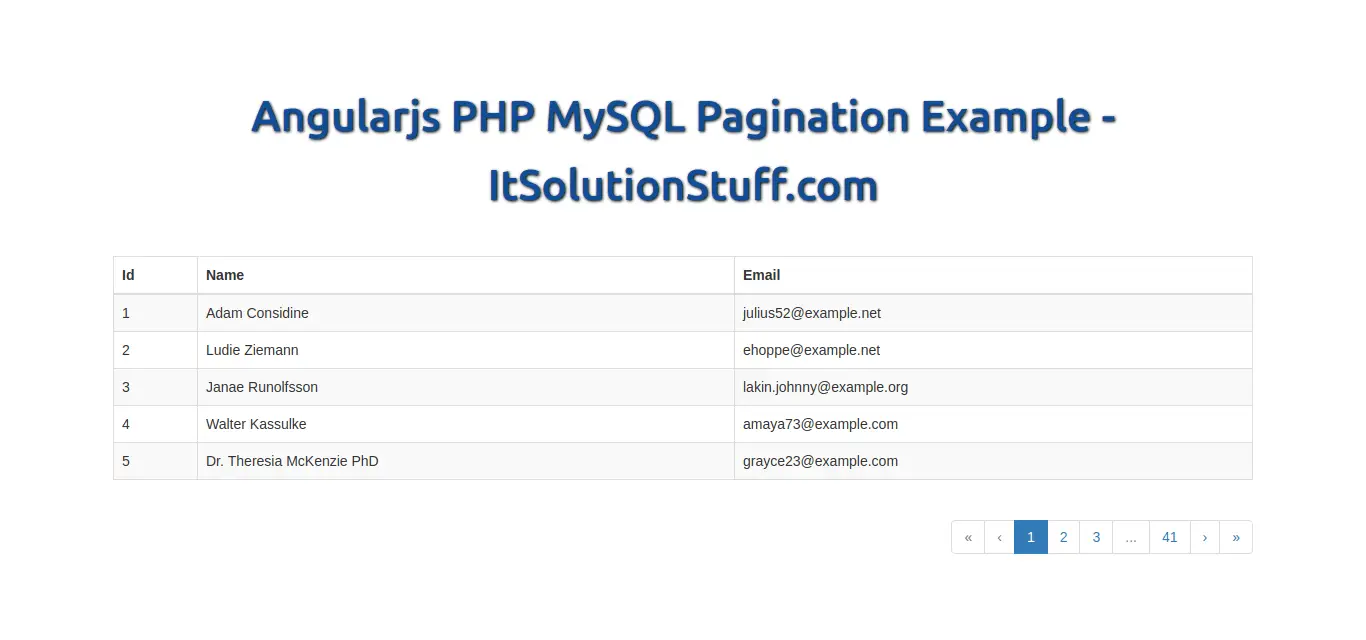 In this tutorial, I want to share with you simple example of php mysql pagination using angularjs. we will use dirPagination.js as Pagination Directive in angularjs paginate using php mysql database. we will create step by step very basic example of server side pagination in angularjs. pagination i.....
---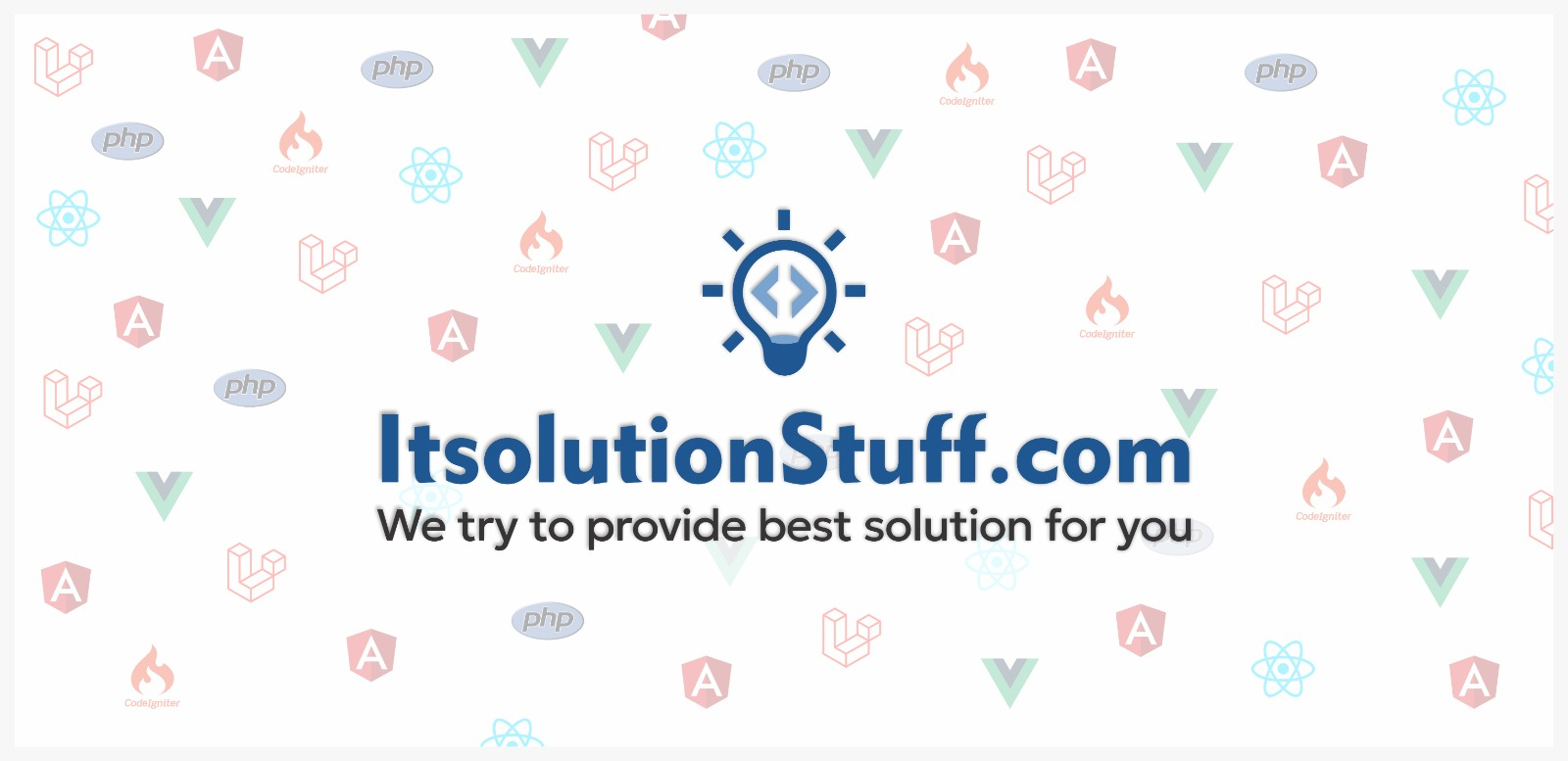 We will learn how to use if condition in laravel select query. we can use mysql case when statement with db raw in laravel. If you want to use mysql function then you must have to use db raw function. in this example i will show you laravel select query with if condition. In minor case we need to u.....
---
---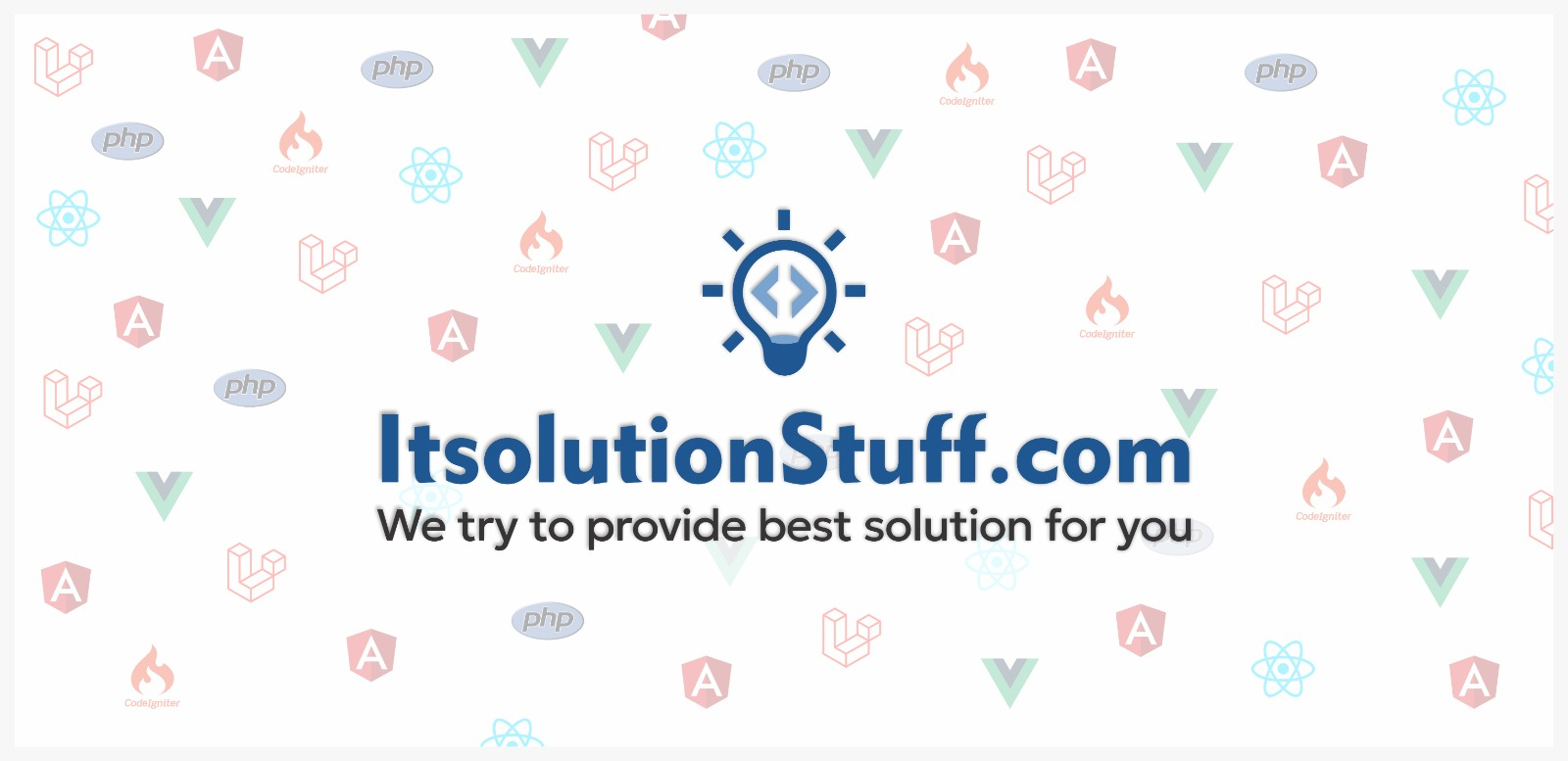 If you require to get only one record from database table using codeigniter query then you can do it using row(). we can easily return one row from database in codeigniter. I will give you simple example of fetch single record from database using mysql codeigniter. Sometime we need to get only one.....
---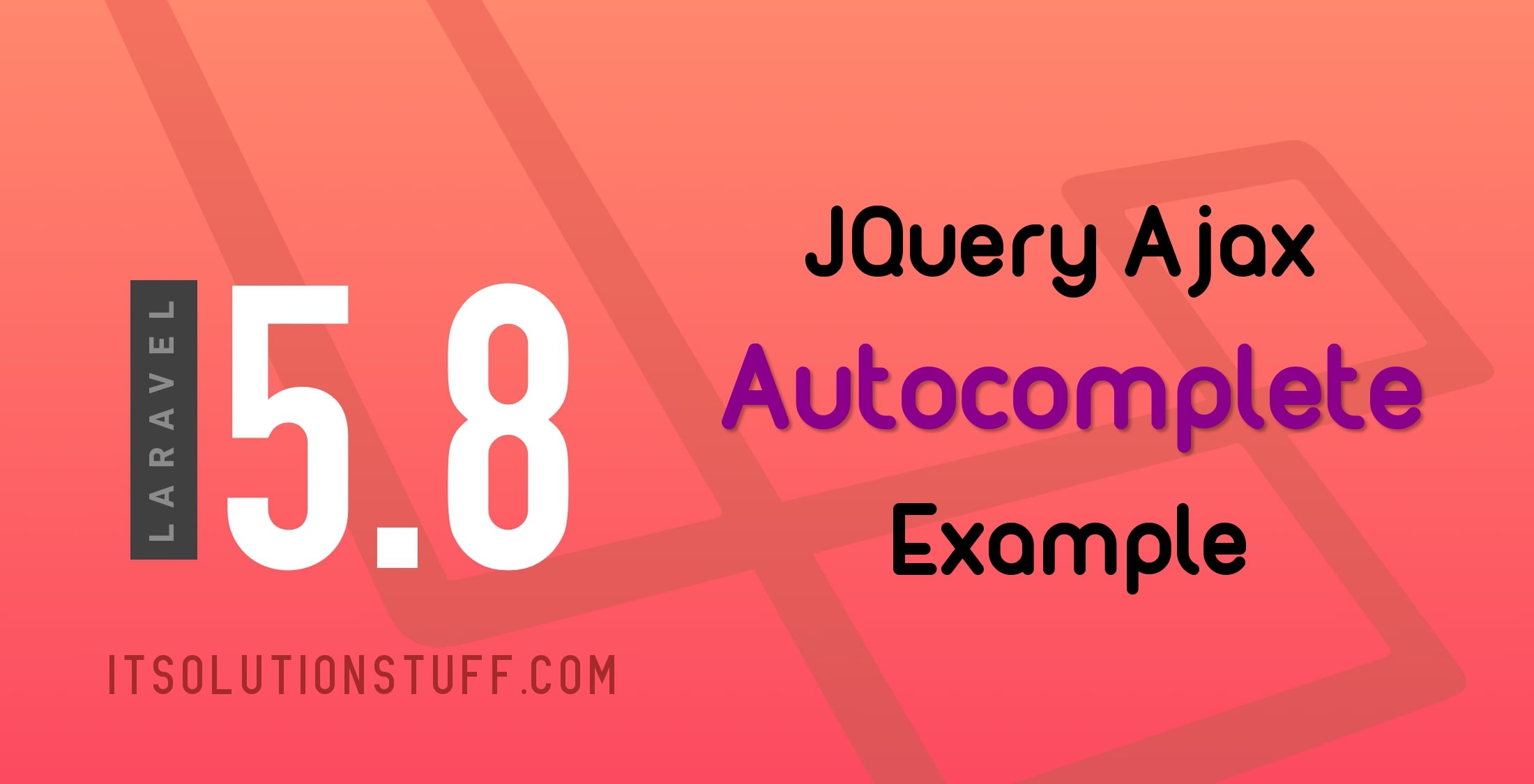 In this tutorial, i will tell you how to create dynamic jquery autocomplete search from database table in laravel 5.8 project. we can create manual ajax autocomplete textbox in laravel 5.8 using Typeahead.js plugin. Bootstrap Typeahead JS provide way of user interface so, we can easily write code o.....
---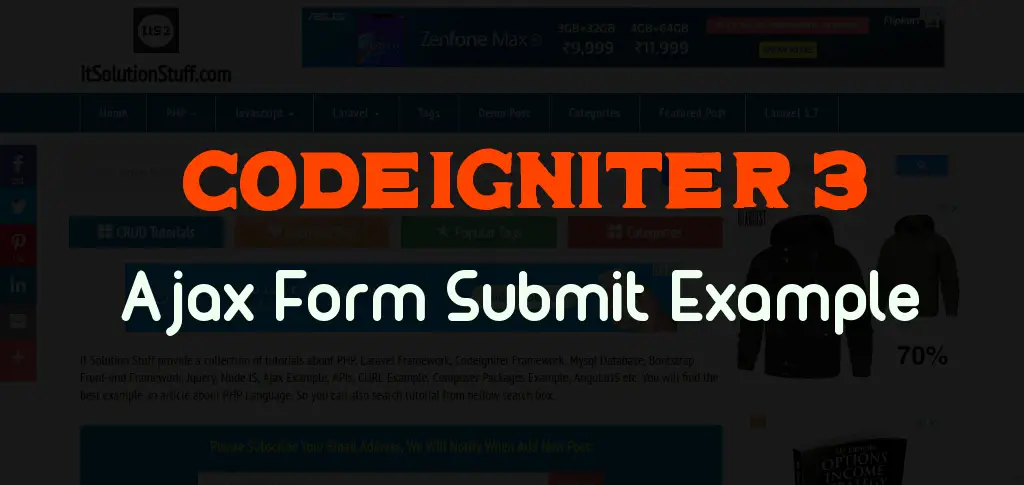 In this tutorial, i will show you how submit form using jquery ajax without page refresh in codeigniter 3. i will write simple example of submit form using jquery ajax in codeigniter 3 website. When you click on submit button then it will automatically call submit event of jquery. In submit event i.....
---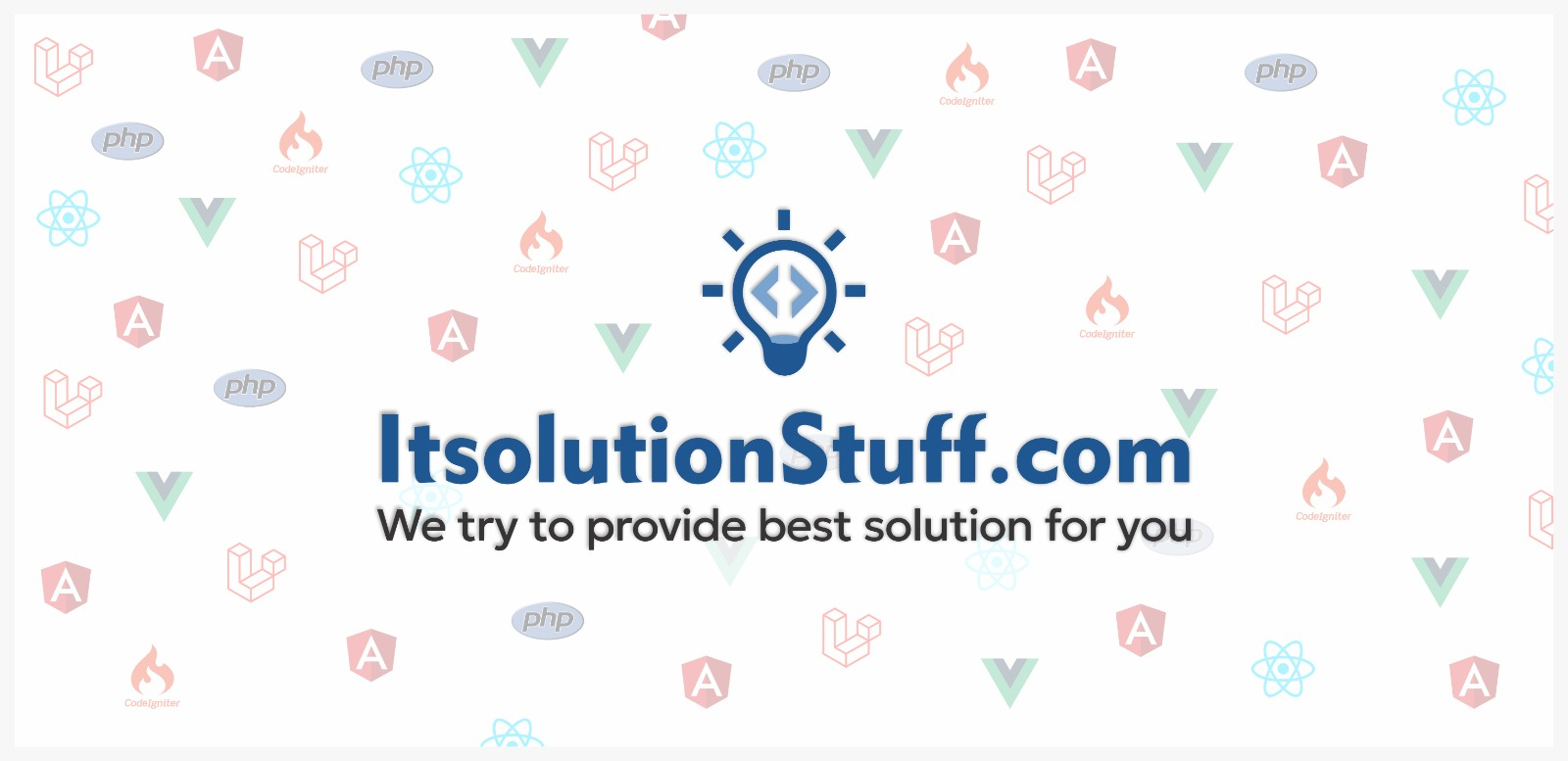 In this post, i would like to show you how to get last executed query in php codeigniter 3 website using last_query() function. you can print last executed sql query like select query, create query, update query, delete query etc. Whenever you are working on big amount of project and you write lon.....
---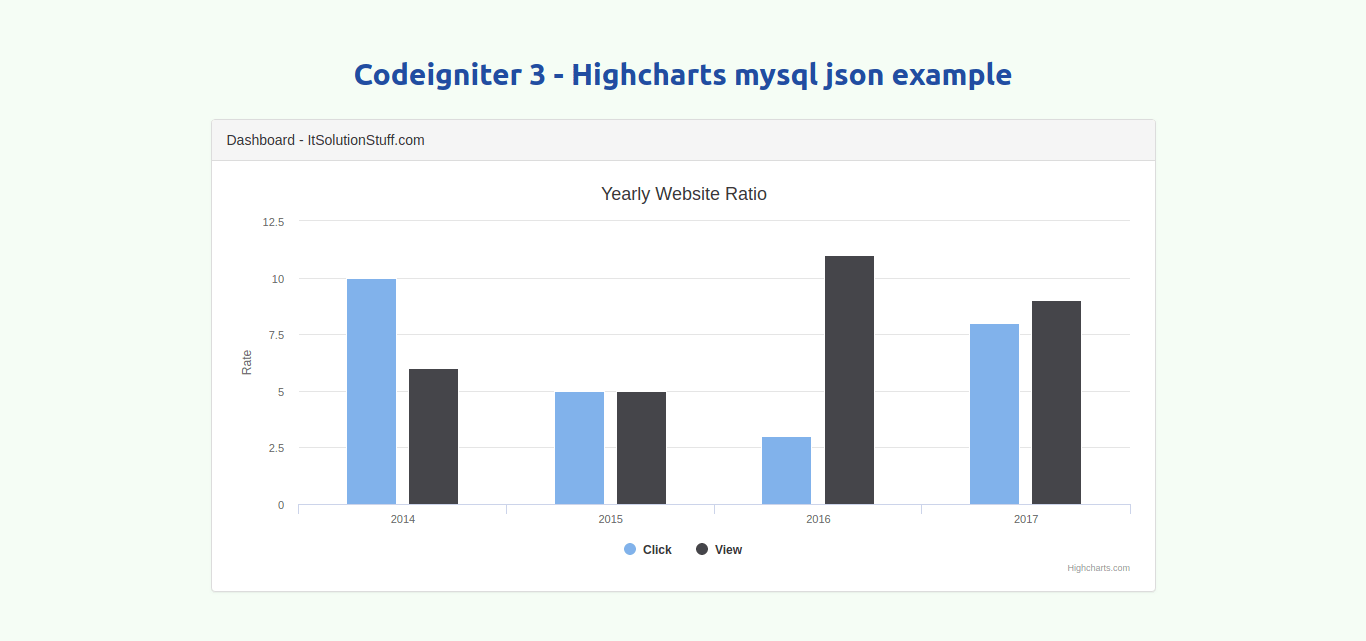 In this example, i will tech you how to implement highcharts in codeigniter mysql app. we can create bar chart, line chart, pie chart, area chart, column chart, 3d chart, map chart etc using highchart js in codeigniter 3 application. we will create dynamic column chart from database using highchar.....
---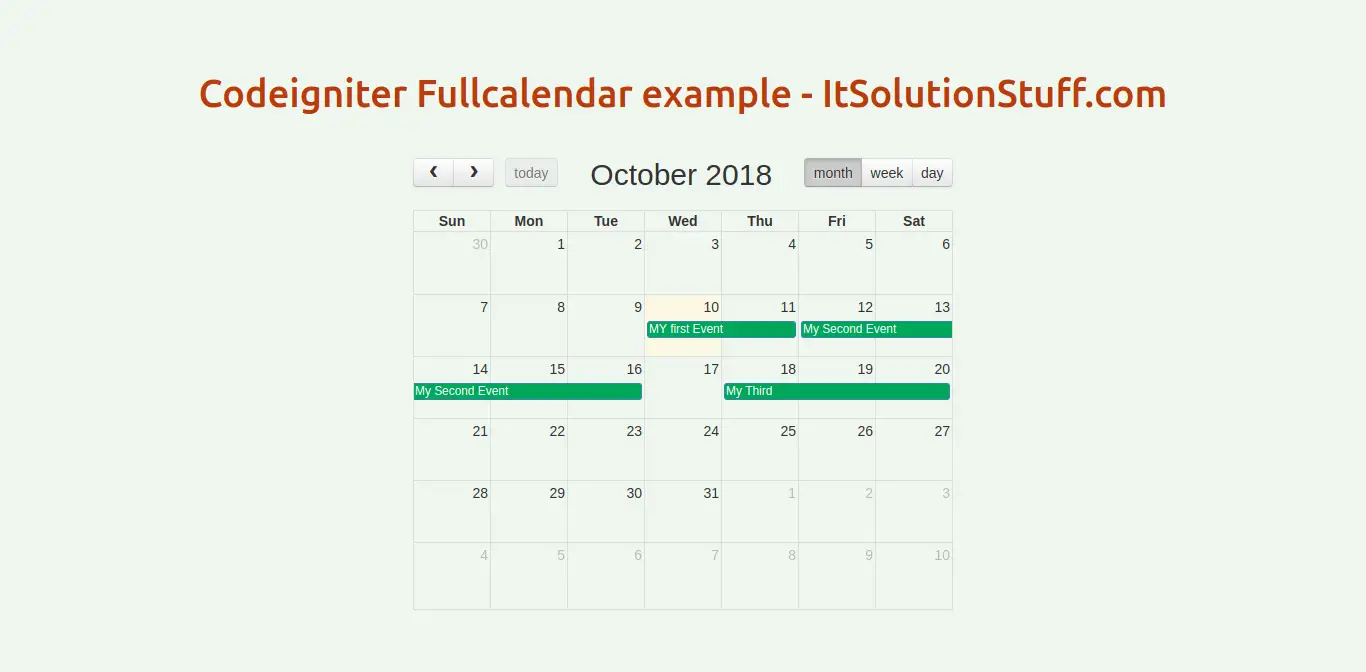 Hi Guys, Today, we will learn how to integrate full calendar library in codeigniter 3 application. i will give you example step by step to create event, select time slot etc and save into database using full calendar. A fullcalendar is a open source jquery library and that provide to create event i.....
---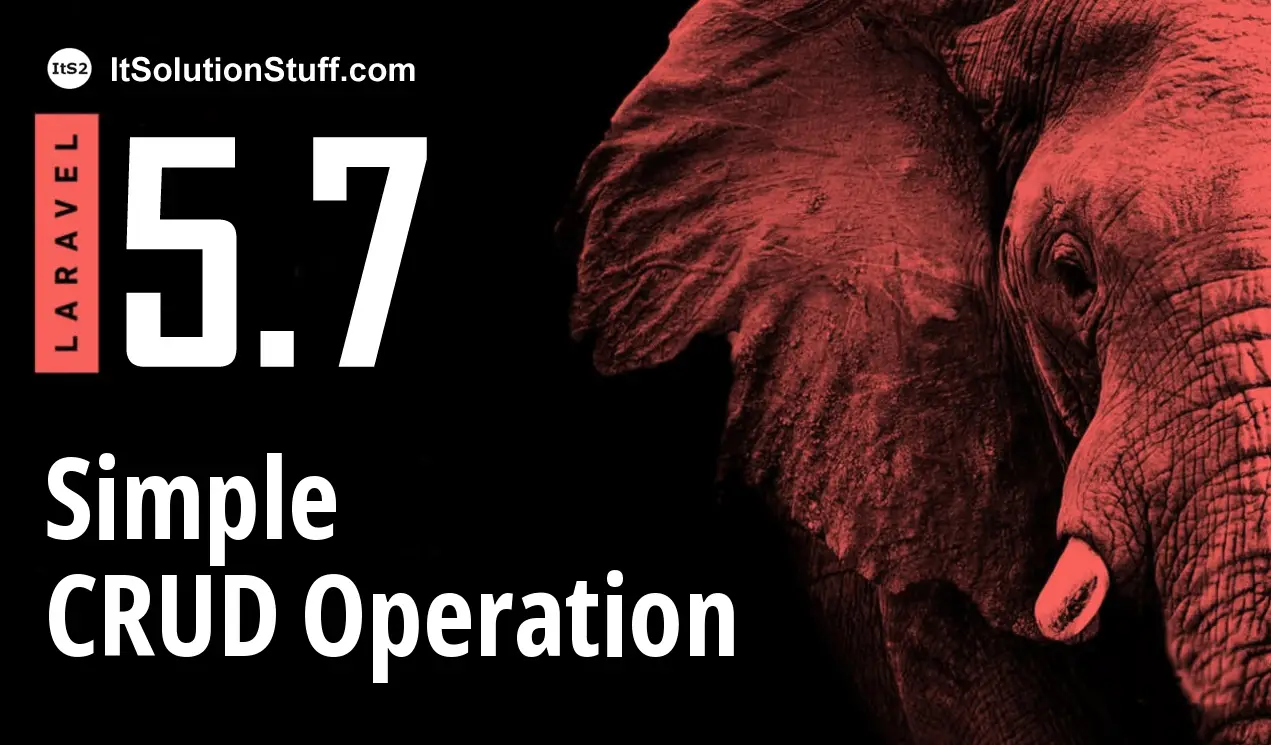 Today, I want to describe step by step crud operation with laravel 5.7 application. In this tutorial, you will learn simple insert update delete operation with laravel 5.7 from scratch. You need to follow few step and you will get basic crud stuff using controller, model, route, bootstrap 4 and .....
---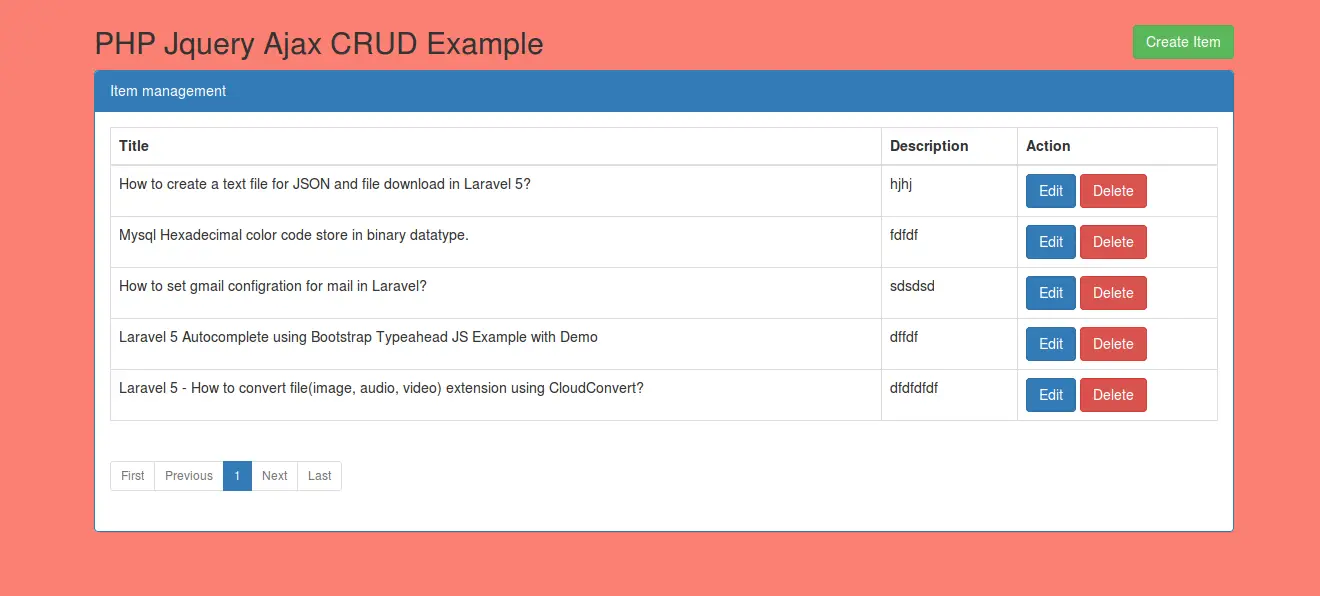 Hi Guys, In this tutorial, i would like to show you how to create add edit delete and pagination operations using jquery ajax in php. You have to just follow 4 step to create php crud operation using ajax/jquery with bootstrap. I also added jquery validation using validatorjs plugin. In this post, .....
---
Featured Post
Random Post