Tag : Behance API
ItSolutionStuff.com have tutorials for Behance API tag, here you can study articles of Behance API tag, Behance API tag posts collection, most popular and useful tutorials of Behance API tag, here you can find list of all relevant posts and example about Behance API tag, we have lists of tutorials and examples about Behance API tag. very simple and quick example collection of Latest Behance API tag.
In this post, I would like to create your own laravel API testing tool in your laravel 5, laravel 6, laravel 7 and laravel 8 application. you can install API tester tool in your laravel app. we will use laravel-api-tester composer package for laravel tool. As we know laravel framework is most popul.....
---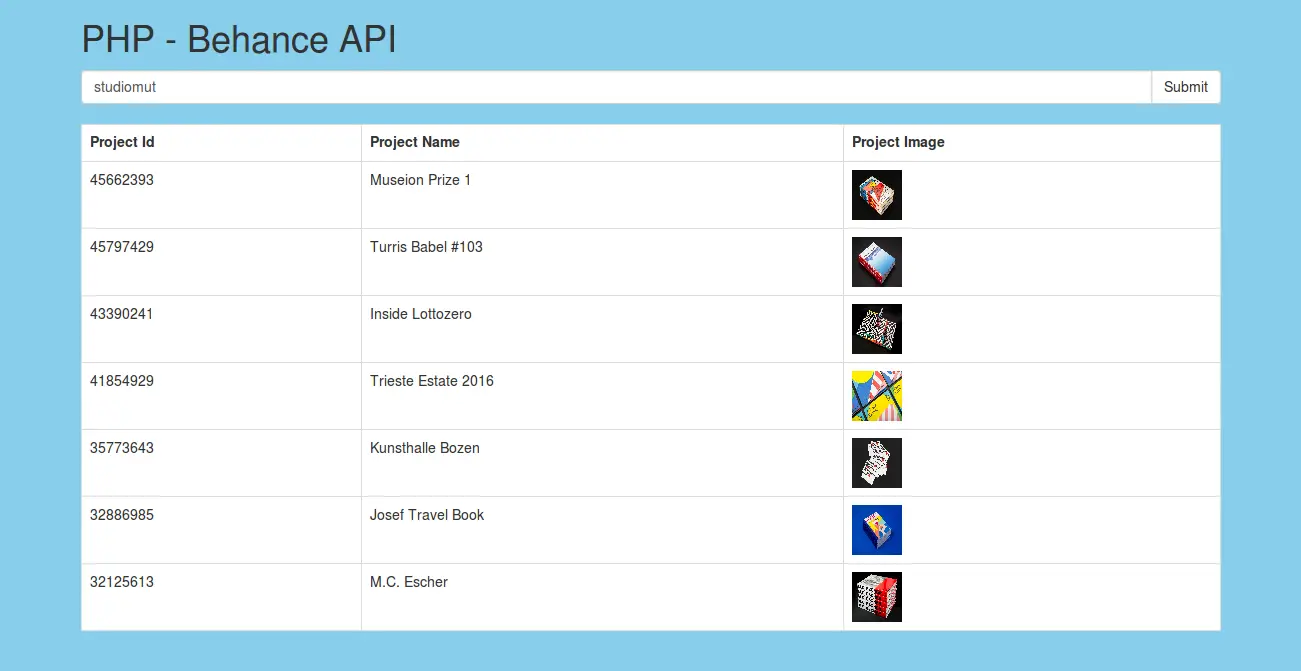 Today, i am going to share with you how to use behance api in php project. In this article i will explain how to get projects from behance website using their api in your php website or any framework application like laravel, yii2, codeigniter etc. Behance is a networking website and it is very pop.....
By
Hardik Savani
| December 9, 2016 |
Category :
PHP
Bootstrap
Behance API
---
Featured Post