How to Redirect to External Link with Laravel?
Sometimes you may need to redirect on external URL from our laravel 5 application like if you use something like Amazon API, Paypal API etc. so, Laravel 5 provide away() for redirect other external link for return redirect like bellow example:
Example:
return redirect()->away('http://www.google.com');
---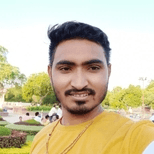 Hardik Savani
My name is Hardik Savani. I'm a full-stack developer, entrepreneur and owner of Aatman Infotech. I live in India and I love to write tutorials and tips that can help to other artisan. I am a big fan of PHP, Javascript, JQuery, Laravel, Codeigniter, VueJS, AngularJS and Bootstrap from the early stage.
***Do you want me hire for your Project Work? Then Contact US.
---
---