How to Evaluate an IT Support Company?
According to a recent JP Morgan bank report, there is at least 70% value that can be realized by an organization that chooses to adopt an efficient information and telecommunication system to support business operations such as expense accounting, logistical coordination, staffing among other activities. Against this backdrop, many companies have automated (or seek) operations such that data is relayed and recorded real-time and remotely from different locations for fast and informed organizational planning. Creating a cyber-security system to safeguard an organization's data is another example of an important role of IT companies.
The success of investment made to set up or upgrade any IT system is largely dependent on the professional capacity of the IT support company to carry out the required tasks at the required time. A procuring organization might be completely aware of its needs, but to reasonably select the technical service's ideal provider requires an evaluation of parameters that lay beyond the influence of the organization receiving the IT service.
First, it is important to establish credentials showing the legality, registration, ownership, and existence of the IT support company under evaluation. Other evaluation parameters may include:
1. Labor and Equipment Cost for the Work
Ultimately it is of no beneficial value for the procuring/contracting organization to spend exceedingly on costs to the extent of impacting negatively on expected profitability and, therefore, the existence of the organization. Different bidding companies will probably charge differently for both the support equipment and the associated installation service. The variation in pricing has little to do with experience or the service provider's size and is simply an element of free market.
The selection of a good IT support service must be made within the customer's budget constraints after requesting for price quotation from a select group of different IT companies.
2. Previous Work Experience or Completed Projects
An IT company under evaluation must provide verifiable information clearly showing a description of projects or scope of work completed in the company's recent past. At this point, the IT company can also provide testimonies from existing and past clients to back their experience credibility. Customer testimonies also speak directly about the reputation of the company and give the evaluating team a chance to compare the variety and type of clients the IT support company has dealt with in the past.
These past work assignments under review should also be relevant to the nature and scope of the anticipated work to be outsourced to the IT company. The question sought here is to understand whether the IT company has handled similar or related work assignments before and how have the projects performed hitherto. The similarity of projects can be measured based on cost, operational design of an IT system, the geographical location of where the work should be executed, and the IT company's location, among others.
The IT support company must show it has the relevant skills and work experience required to complete the assignment before selecting and signing the contract.
3. After-Sales Services
For prudent use of resources, an organization should also focus keenly on the technical use and maintenance costs after all installation or commissioning works are complete. In many instances, basic training of technical staff on the design, use, and operation of a system might be required before handing-over occurs from the IT contractor to the user. In some instances, periodic maintenance may also be required to maintain system efficiency in running the system. Therefore, it matters to what extent the IT support company would be willing to offer technical support after initial works are completed.
Having a maintenance plan beyond the commissioning date gives value-in-use to the project/system developed and will ensure there is ready maintenance labor whenever it is needed. During an evaluation of an IT support company, it is prudent to look for a quotation that includes a maintenance package from the IT support company and upon official commissioning of the project.
4. Geographical Location
The company's geographical location under evaluation determines its availability of the IT support company to the site when needed. If you seek services from a company located many miles away, it will hamper or delay on-site service provision whenever required. Let's say that you are located in downtown Boston, MA, you would want to work with a company which is based in Downtown Boston as well, such as TCG, which is again a reputed firm to work with. If there is no alternative source of IT services, then traveling time and cost taken to travel to the site or the place of work must be compensated and planned for earlier to avoid work hiccups.
It makes sense that the service provider is accessible whenever their services are needed, and this can only be arranged before any contractual agreement is made.
5. Efficiency in Communication
The speed and method of communication are also quite important between a seller and a buyer on any good of service and in many circumstances
The response time taken by the IT service provider to respond to client needs determines how long the procuring entity/client has to stay in the doldrums before the underlying issue is resolved. This period of inactivity, also called downtime, directly affects the profitability and operational efficiency of an organization seeking redress.
Every organization is bound by some level of bureaucratic processes that must be followed in the execution of normal business operations. This is not any different from business organizations in the IT industry. When selecting the ideal provider of IT solutions, one should define communication methods and also determine timelines within when correspondence of specific deliverables should occur.
Conclusion
The use of information technology in our day to day lives cannot be understated or ignored. The value of IT to improve communication and data handling is never in doubt. But it is easy to overlook and separate the impact of professional labor input from the success of a product.
Having a reliable IT support company determines the value of the IT system at commissioning date and the use duration of the system. How efficient the system is has a direct impact on how well the organization uses IT support to meet its day to day objectives.
---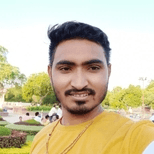 Hardik Savani
My name is Hardik Savani. I'm a full-stack developer, entrepreneur and owner of Aatman Infotech. I live in India and I love to write tutorials and tips that can help to other artisan. I am a big fan of PHP, Javascript, JQuery, Laravel, Codeigniter, VueJS, AngularJS and Bootstrap from the early stage.
***Do you want me hire for your Project Work? Then Contact US.
---
---