Here is Why All Businesses Need a Customer Data Platform
April 30, 2023
Category :

Guest Post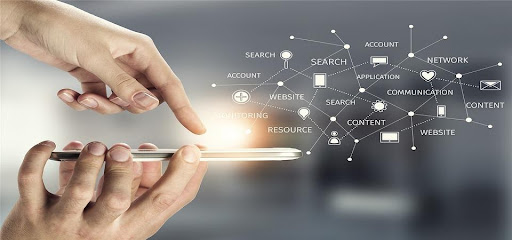 As a newbie entrepreneur, you should know the importance of using CDP – also known as a customer data platform to better understand your customers and build deeper relationships with your target audience.
Business organizations can leverage data to deliver a more personalized experience that can help them boost customer experience and spike engagement and sales.
It is reported that the businesses that incorporate a CDP in their business framework, such as the Ortto - Customer Data Platforms, can eliminate data silos, increase business efficiency, boost revenue, and increase data security, among many other benefits.
Nonetheless, if you still need a little convincing, you will want to read on to learn more about the essential benefits that you can yield by using a customer data platform.
You Can Build Unified Customer Profiles
With the help of a customer data platform, you can unify all your customer data across different platforms, such as social media, paid search, email, and more. In other words, you will be getting a unified insight into your potential customer's information, interests, purchase history, and behaviors.
For instance, every time a customer engages with your brand, whether it is through a blog post, mobile app, leaving a product in their cart, adding a product, or even replacing the product with another product – everything is filtered onto an SCV – the summary of every way the potential customer has interacted with the brand,
You can then use this unified customer profile to better understand your customer's needs and wants with the intent of delivering a personalized experience. And we all know that customers love a personalized experience which is then good for your business success.
Boost Business Efficiency
Since the entire data is collected onto one platform, a customer data platform can help you increase efficiency by reducing the potential data gaps between the various organizational departments. This way, you can also avoid data redundancy, an occurrence linked with the problem of data silos.
Since the data within a business organization is dynamic, it is constantly updated, which is where the importance of CDP comes in. With a CDP, you will remain up-to-date about real-life data, which will help you improve customer experience.
You can further increase business efficiency by integrating AI and automation – the CDP will then use the customer profiles to create a unique and personalized customer journey while keeping your entire team on the same page about when, where, and how a potential customer likes to engage with your brand.
This way, you will be able to deliver an exceptional customer experience and increase business efficiency.
Use One Platform for B2B and B2C
With a CDP, you can use one platform for B2B and B2C. With a CDP, you won't have to worry about generating manual workflows and integrating advanced IT support because the real-time CDPs are exclusively made to empower businesses to create profiles that integrate both – customer data and professional data.
This way, your team will be able to work efficiently to generate personalized experiences for your B2B and B2C audiences.

Hardik Savani
I'm a full-stack developer, entrepreneur and owner of Aatman Infotech. I live in India and I love to write tutorials and tips that can help to other artisan. I am a big fan of PHP, Laravel, Angular, Vue, Node, Javascript, JQuery, Codeigniter and Bootstrap from the early stage. I believe in Hardworking and Consistency.