3 Reasons Why Your Business Should Use Call Tracking Software
December 24, 2021
Category :

Guest Post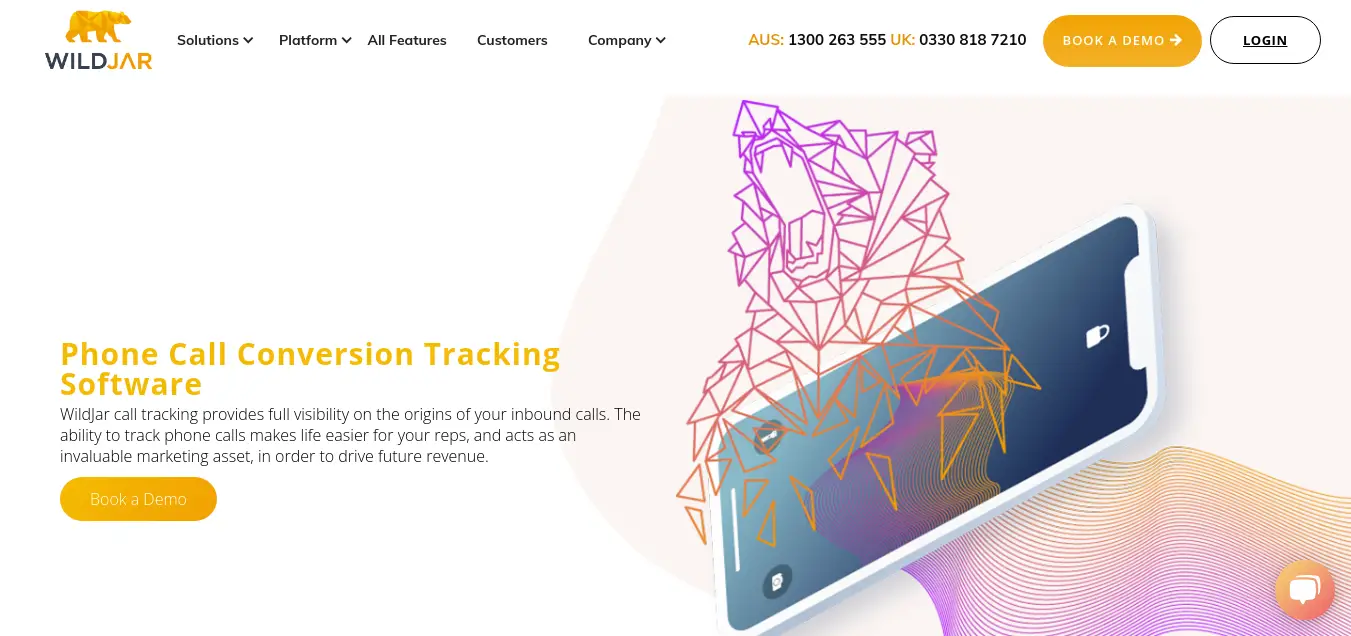 It may seem like with the recent advancements in mobile phones and numerous convenient services for companies to reach out to their buyers, phone calls have become incredibly out of style.
But thinking that way could harm your business more than you might realize. The truth is that prospective clients prefer to make a phone call to a business regarding inquiries they may have, instead of having to deal with feedback forms.
Plus, integrating a call service in your local area increases the business's reputation, making customers more likely to purchase products and services from you. For instance, if you're running a business in Australia, then it's ideal to set up a call tracking service in Australia.
So let's look deeper into the idea of call tracking software and the effects it can have on your business.
What is a Call Tracking System?
Call tracking is a method that allows marketers to track and gain data from phone call conversations which can determine what tactics and marketing efforts drove the call to your business. For instance, you can discover which sources, like Facebook ads, Google ads, or links lead the customer to the phone call.
Since it can also record calls, it gives you the ability to look back into phone conversions to make an example to teach new employees and improve your own skills further.
Another term to remember here is, call analytics, which is the method by which the data tracked through the call tracking software is collected, evaluated, and reported to the client. The information it provides is very valuable for marketers since it provides customer criticism and insight which can be used to employ better advertising strategies.
Benefits of Call Tracking Software
Improves Lead Conversion Rate
Increased conversions are one of the significant benefits that come along with using call tracking software. Phone calls have proven to have a much higher conversion rate, about 30%-50%, when compared to other leads.
Before using such software, marketers would come up empty-handed when trying to determine the source of customers' calls.
But now with phone tracking, it's no longer a concern. A unique phone number is attached to an ad, link, or website's landing page, which makes it much easier to document the source of a call with the specific campaign.
Enhances Customer Experience with Feedback
Every marketing strategy and practice serves just one purpose, to satisfy customers and provide them with useful products and services that they seek.
Your customers will always hold an opinion about your company, its products, services, advertisements, content that you publish. Their feedback and insight are crucial to understanding the general sentiment they hold.
Call tracking helps in this aspect as it gives you access to helpful and valuable information such as the lead origin and call intent. To maximize customer experience, you can design specially tailored tactics with the collected data to reach a specific audience.
Optimizes Marketing Campaign Efforts
Paid campaigns and advertising plays a large role in a business's marketing strategies and requires a substantial portion of its digital marketing expenses. Therefore, call tracking becomes a critical component o make the most of your efforts.
Though insightful, valuable content and well-designed websites pages may help, call tracking can really assist you in converting your leads into sales.

Hardik Savani
I'm a full-stack developer, entrepreneur and owner of Aatman Infotech. I live in India and I love to write tutorials and tips that can help to other artisan. I am a big fan of PHP, Laravel, Angular, Vue, Node, Javascript, JQuery, Codeigniter and Bootstrap from the early stage. I believe in Hardworking and Consistency.