Tag : MongoDB
ItSolutionStuff.com have tutorials for MongoDB tag, here you can study articles of MongoDB tag, MongoDB tag posts collection, most popular and useful tutorials of MongoDB tag, here you can find list of all relevant posts and example about MongoDB tag, we have lists of tutorials and examples about MongoDB tag. very simple and quick example collection of Latest MongoDB tag.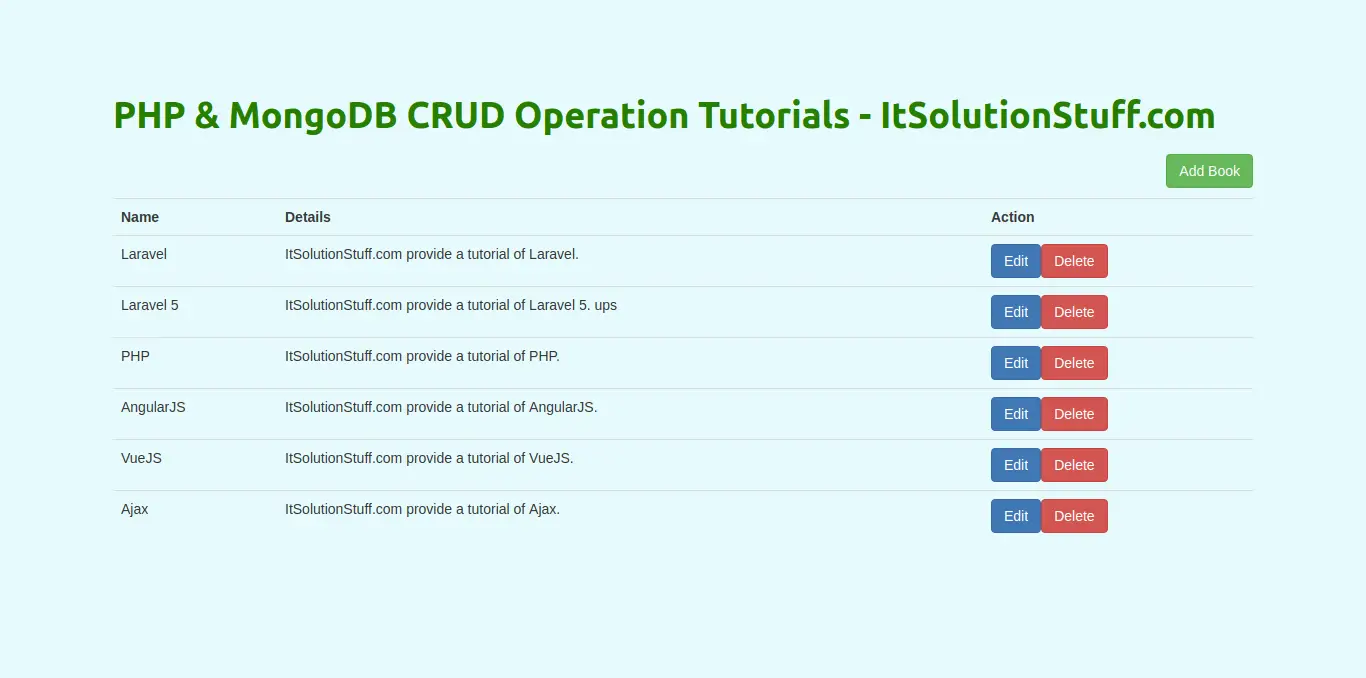 Hi Developer. in this tutorial. i would like to share with you full source code of insert update delete and view application using PHP Mongodb. we will use mongodb as database. we will create step by step add update delete module using PHP MongoDB. Using this example you can easily use mongodb query.....
By
Hardik Savani
| May 19, 2018 |
Category :
PHP
Bootstrap
MongoDB
---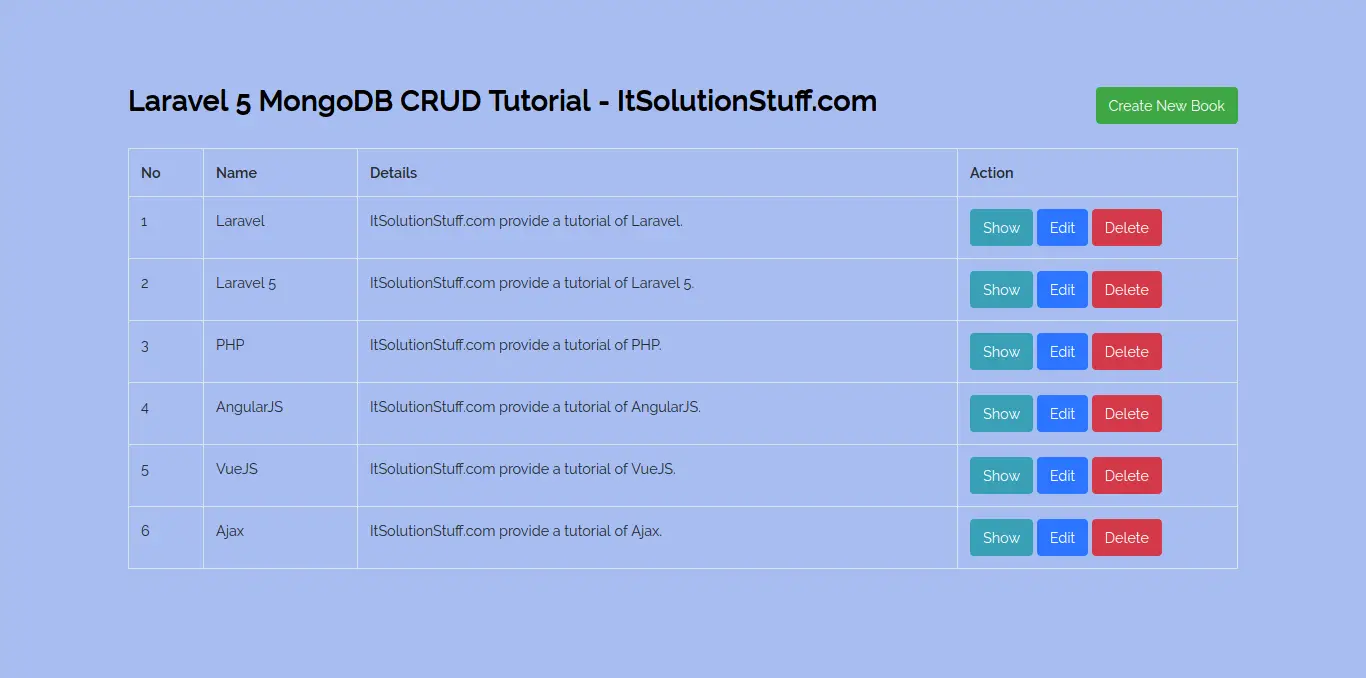 today, most of the developer choose mongodb as database, because it takes less memory to store data and the very simple way we can use it. Laravel is also more popular in today's market. So in this tutorial, I would like to share with you Laravel 5.6 with MongoDB CRUD operation. here we will use mo.....
By
Hardik Savani
| May 4, 2018 |
Category :
PHP
Laravel
Bootstrap
MySql
MongoDB
---
Featured Post