Tag : Fullcalendar JS
ItSolutionStuff.com have tutorials for Fullcalendar JS tag, here you can study articles of Fullcalendar JS tag, Fullcalendar JS tag posts collection, most popular and useful tutorials of Fullcalendar JS tag, here you can find list of all relevant posts and example about Fullcalendar JS tag, we have lists of tutorials and examples about Fullcalendar JS tag. very simple and quick example collection of Latest Fullcalendar JS tag.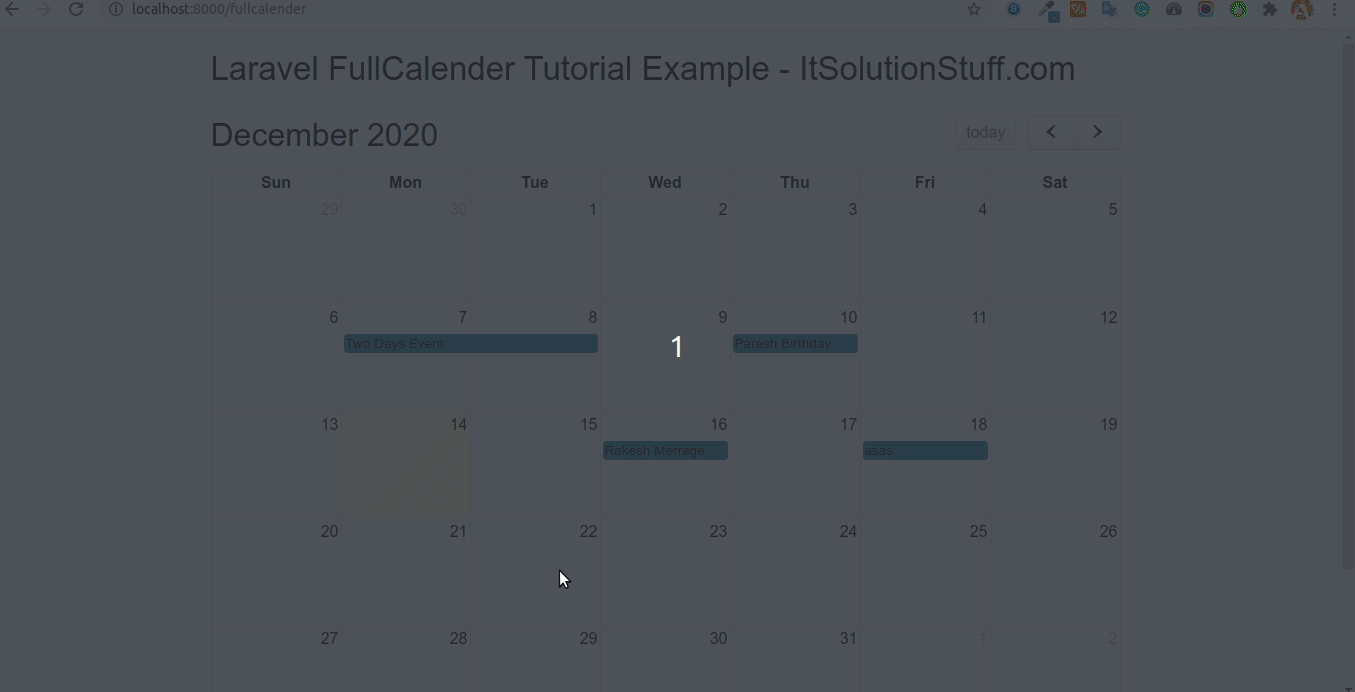 Hello Dev, In this tutorial we will go over the demonstration of laravel fullcalendar example. We will look at example of laravel fullcalendar crud example. let's discuss about laravel fullcalendar ajax. this example will help you laravel fullcalendar event click. You just need to some step to don.....
---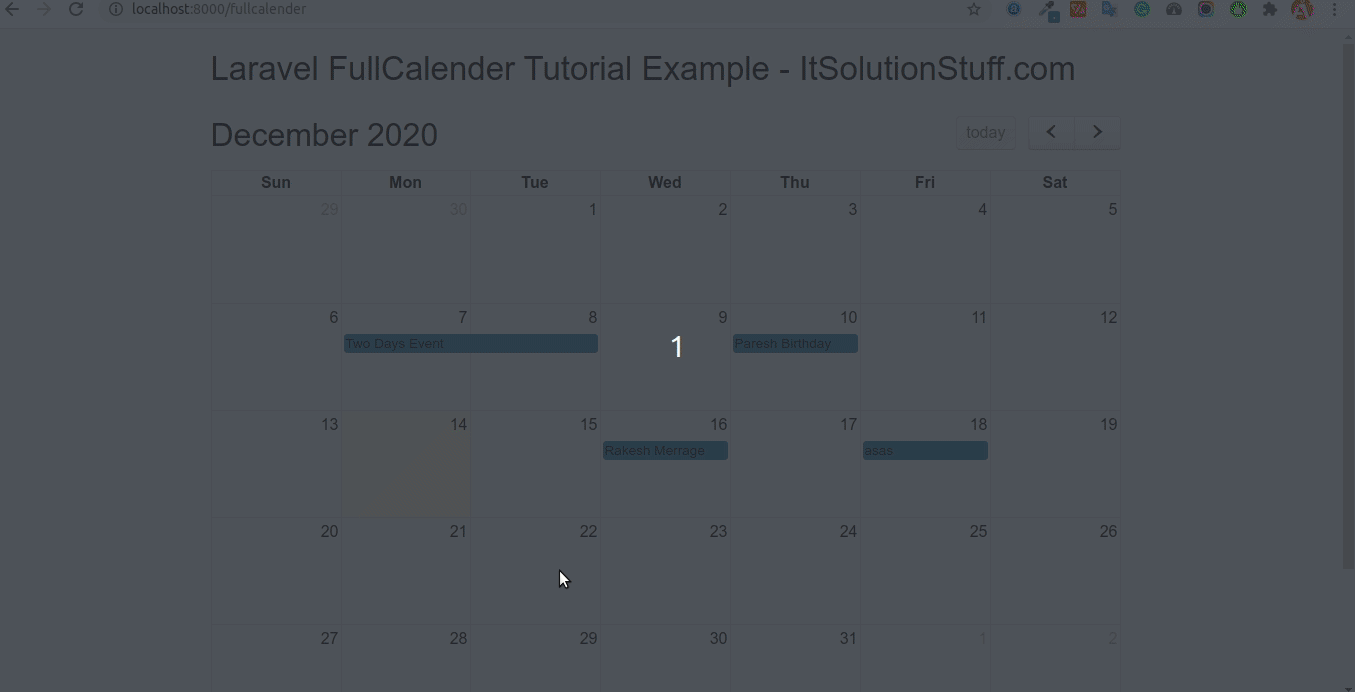 Hi All, This example is focused on laravel 8 fullcalendar example. this example will help you laravel 8 fullcalendar tutorial. Here you will learn how to use fullcalendar in laravel 8. you'll learn laravel 8 implement fullcalendar. Alright, let's dive into the steps. In this example, we will simp.....
---
---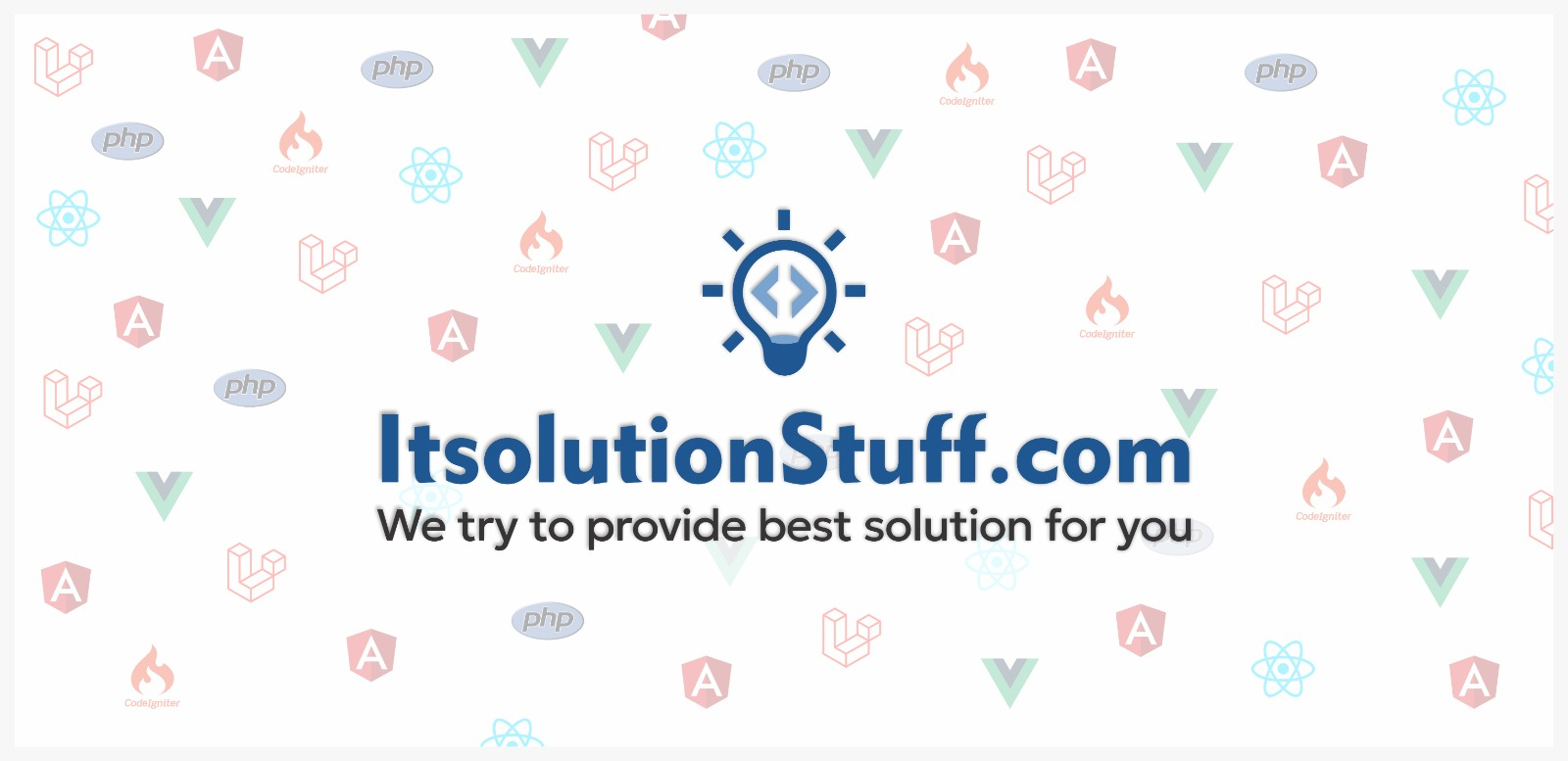 I will share with you stick of how to get start and end date in fullcalendar js plugin. i will get start date and end date interval by using "getView" in full calendar js. We can also get start and end date by event of fullcalendar. Yesterday i was working on my php laravel project and i require to.....
---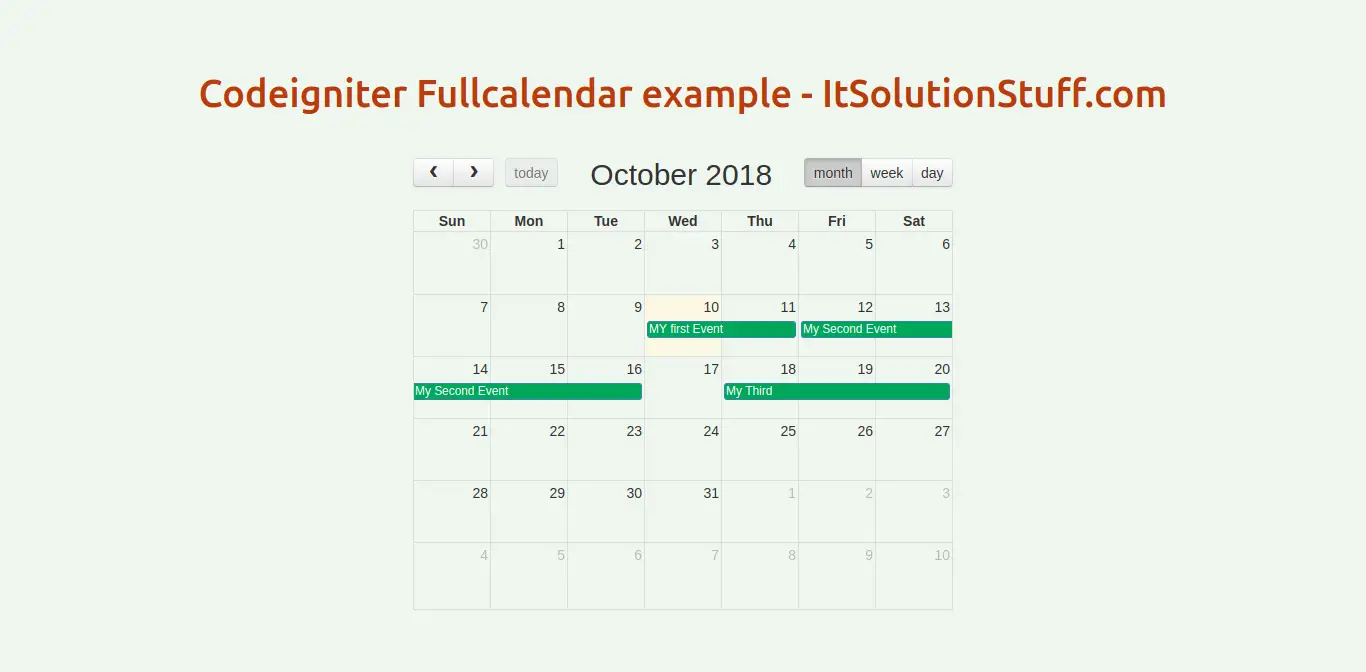 Hi Guys, Today, we will learn how to integrate full calendar library in codeigniter 3 application. i will give you example step by step to create event, select time slot etc and save into database using full calendar. A fullcalendar is a open source jquery library and that provide to create event i.....
By
Hardik Savani
| October 10, 2018 |
Category :
PHP
jQuery
MySql
Codeigniter
---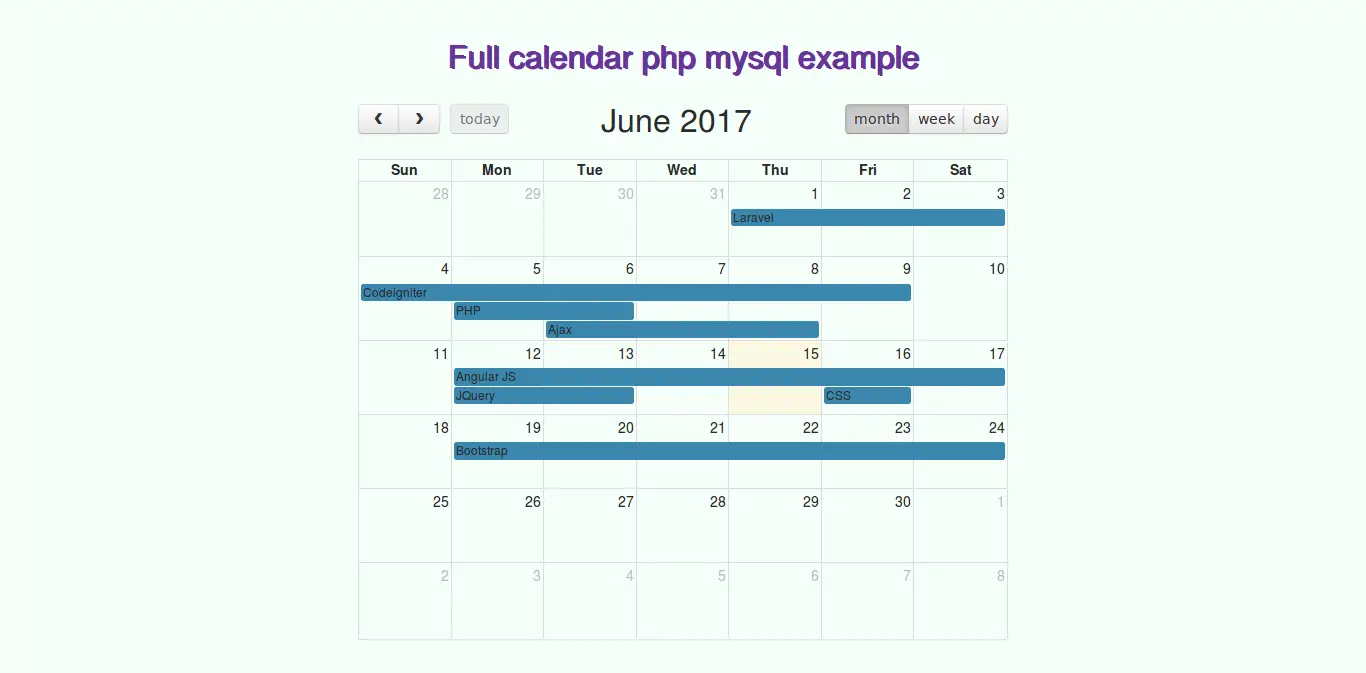 Today, i would like to share with you integration of jquery full calendar events crud operation using bootstrap, php & mysql example. Fullcalendar is jquery library that provide us to display calendar with events and more. Fullcalendar js provide year, month, week and day calendar for displaying an.....
By
Hardik Savani
| June 16, 2017 |
Category :
PHP
Javascript
Bootstrap
jQuery
MySql
JSON
Ajax
---
Featured Post