Tag : Form JS Plugin
ItSolutionStuff.com have tutorials for Form JS Plugin tag, here you can study articles of Form JS Plugin tag, Form JS Plugin tag posts collection, most popular and useful tutorials of Form JS Plugin tag, here you can find list of all relevant posts and example about Form JS Plugin tag, we have lists of tutorials and examples about Form JS Plugin tag. very simple and quick example collection of Latest Form JS Plugin tag.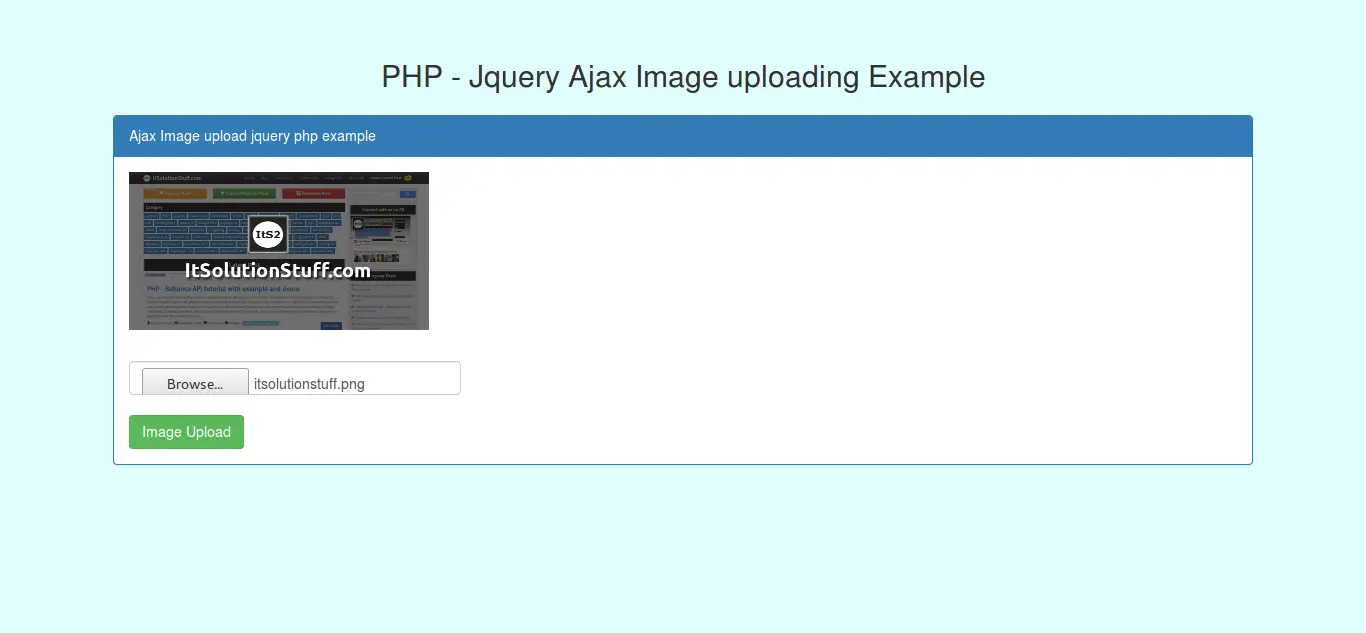 Today i am going to share with you how to make simple jquery ajax image upload with bootstrap example in PHP project. We generally require to make image upload function on our web application project. If you use only core php, then you can make simply image upload by page refresh. But if you want t.....
By
Hardik Savani
| May 6, 2017 |
Category :
PHP
Javascript
Bootstrap
HTML
jQuery
Ajax
---
Today, I am going to show you How to image or file upload using jquery Ajax in our Laravel application. In this tutorial i explain step by step example code of ajax image upload using jquery form JS in laravel 6, laravel 7 and laravel 8. As you know today, we have basic feature image or file upload.....
By
Hardik Savani
| December 28, 2016 |
Category :
PHP
Laravel
Javascript
Bootstrap
jQuery
MySql
Ajax
---
Featured Post