5 Reasons Why Online Coding Tests Should Be Preferred
April 30, 2021
Category :

Guest Post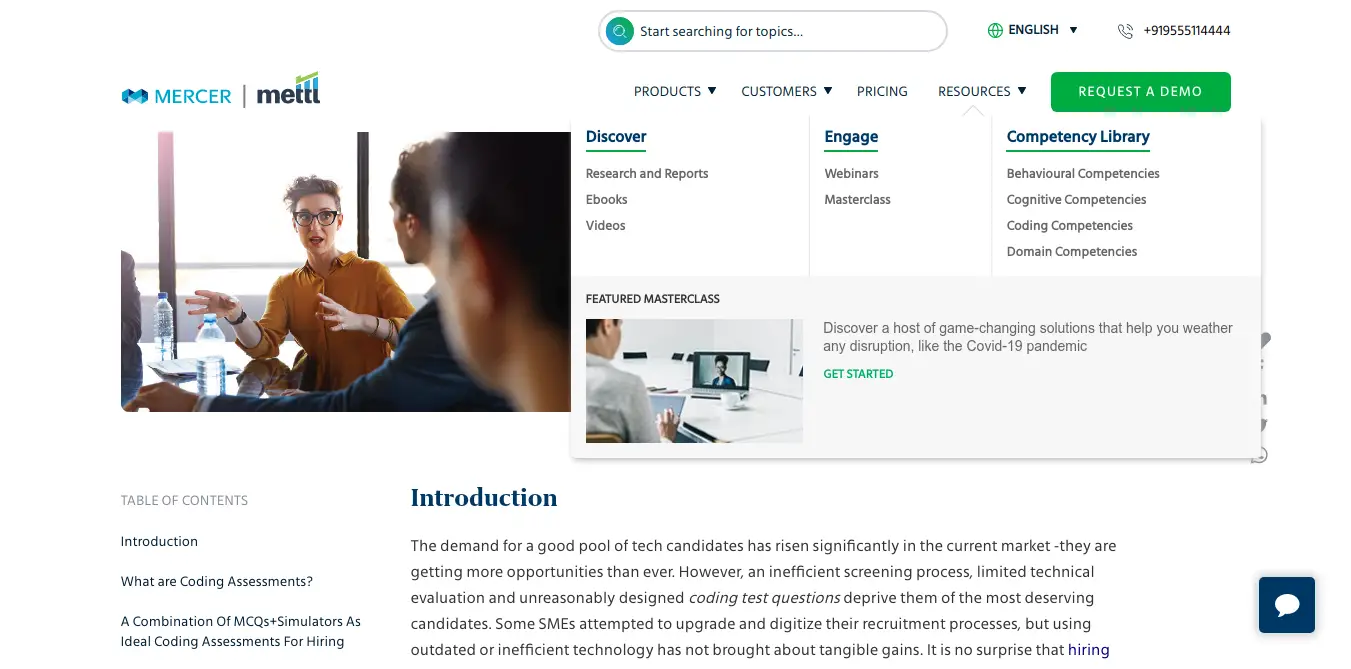 Technology is changing the way people were working earlier and that is why things are becoming much convenient and easier. It is very important for us to understand and then realize how technology is shifting our lives. We need to make efforts to learn about the technological advancements happening around us so that we can make the best use of them. Companies across the world are tapping all the possible opportunities to grow stronger with the help of technology. They are shifting the ways they were earlier recruiting their employees. 
The online recruitment process is changing the lives of many people as it raises more opportunities as well as convenience for the parties involved within. The online process of recruitment has become the need in today's scenario. We all are aware of the global pandemic that is hitting hard on us and we need to keep ourselves safe from this scenario. In this nothing could be better than recruiting employees via an online mode. You may be thinking that how can you recruit someone over the internet, it may not sound easy but in reality, it is easy. 
Online recruitment platforms are helping companies to recruit the best talent with the help of their online platform. They are providing the best material, tests, etc which is helping companies to recruit people. The tests that they are offering are not general rather they are available specifically too. This means you can choose the test as per your recruitment. Conducting online coding test was impossible without the help of technology. But now you can recruit your employees in your coding company with the help of an online coding test. 
Hiring a coder or a developer for your company is not that easy as you need to go through the long recruitment process. Not only this but many assessments regarding coding are needed to be performed. You cannot hire the perfect coder just with the face-to-face interviews. There were some limitations regarding the face-to-face interviews of coders as the recruiter cannot ask many practical questions. These limitations can be removed with the help of an online coding test. Here are some most important reasons to go for an online coding test:
Go beyond the concept of resumes:
With the help of this, you can now go beyond the concept of CV or resumes. There are many other aspects that need to be considered while recruiting a coder or developer. But in personal interviews, it was not feasible to cover all the aspects as one can ask limited questions to the candidate. You cannot depend your recruitment decision only on the resume and that is why there is a need to go for online coding assessments. You can better evaluate their skills regarding coding in online coding tests as compared to personal interviews. 
More access to the talent:
Your access will not be limited to a particular place, region, city, or country. You can go beyond this as you can even access international talent. It will create a pool of talent for the recruiters, and they can make better decisions. More the pool of candidates better will be the selection. They can come up with many improvising if they go for international talent selection for their coding companies. Online coding tests will help them not to limit their search for the perfect and most suitable candidates. 
Convenience is what candidates are looking for:
We all are aware of the current situation where we did not feel safe to travel. That is why there is a huge need to shift the recruitment process to a digital platform. It will be much easier for the participants to participate in the recruitment process as they don't have to make any special efforts to travel and reach. They can simply prepare for the test and be ready at the right time. 
Saying this that an online coding test is only convenient for the candidates will be wrong as the other party is also getting benefits from the same. So, we can say it is beneficial for all to go for these online tests. 
Developing a database:
Creating a database of the candidates in physical interviews was not much convenient. But now with the help of online platforms that are helping companies to conduct their recruitment test online, it becomes so convenient to have an internal database. There are many advantages of having the same in your organization. It can help you in the next recruitment process too. It will be easier to assign scores or rankings to the candidates and can access them later whenever required. 
Conducting it at large: The next best reason to go for the online coding test is its accessibility. It can reach maximum candidates at once and this is what can change the game. You will be able to access candidates at large without making extra efforts. You can add as many candidates as you want on the basis of your requirement. It will not look practically possible if you try it in the physical interview process. As for that, you need to make extra arrangements, planning, resources required at large, and so on. In this current scenario, it won't be possible for the companies to gather a large number of people together at a place.
So, these are the only some of the reasons why it is good to go for online coding test than any other platform. There are so many companies that are offering services relating to online assessment platforms, but you cannot trust them easily. It is better to make full research before you finally make your decision. Go for the ones who are having enough experience, resources, offerings, etc for their clients. You can choose the one who can offer you multiple services rather than just one or two. 
Choose the online assessment company carefully as it is important to invest in the right one. Instead of waiting for the right time, make the time right by making the best use of available resources.

Hardik Savani
I'm a full-stack developer, entrepreneur and owner of Aatman Infotech. I live in India and I love to write tutorials and tips that can help to other artisan. I am a big fan of PHP, Laravel, Angular, Vue, Node, Javascript, JQuery, Codeigniter and Bootstrap from the early stage. I believe in Hardworking and Consistency.