Category : Typeahead JS
ItSolutionStuff.com have tutorials for Typeahead JS, here you can study articles of Typeahead JS, Typeahead JS posts collection, most popular and useful tutorials of Typeahead JS, here you can find list of all relevant posts and example about Typeahead JS, we have lists of tutorials and examples about Typeahead JS.very simple and quick example collection of Latest Typeahead JS category.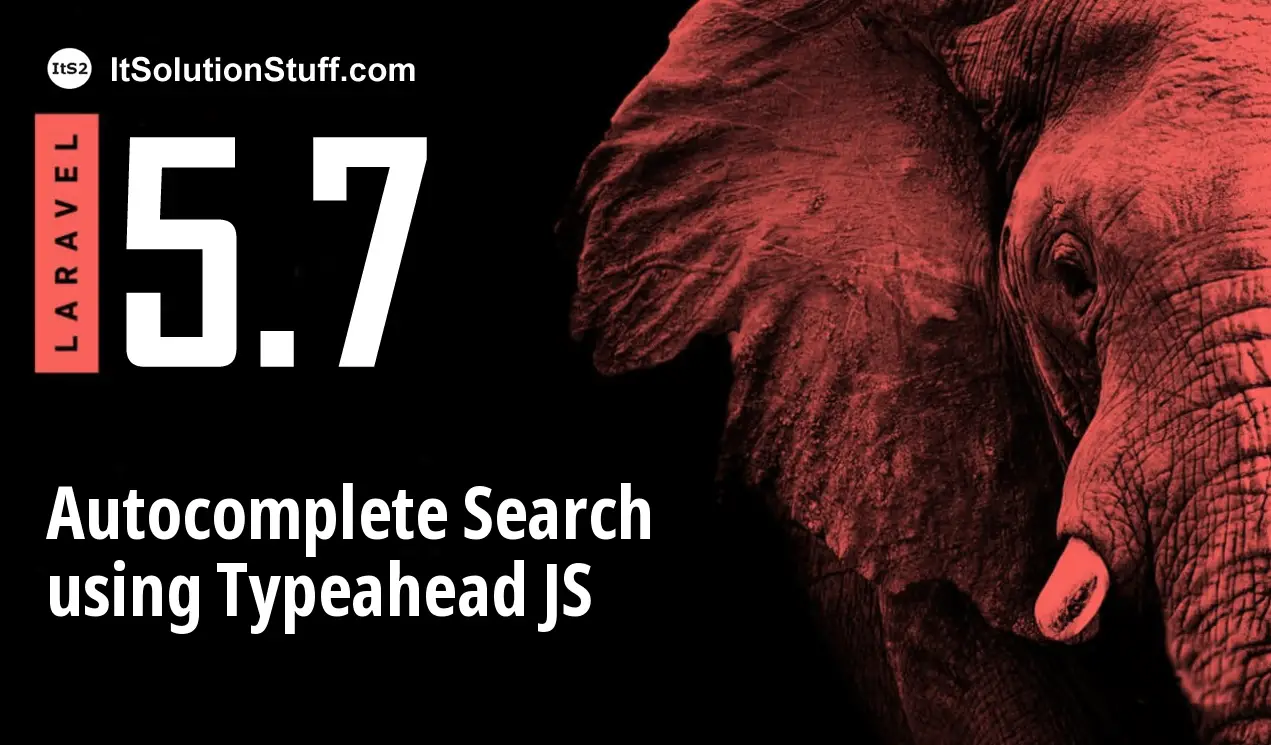 Today, I write tutorial on dynamic search dropdown autocomplete from database using bootstrap typeahead js in laravel 5.6 app. You have to just follow few step to create autocomplete search text box from database with jquery ajax in laravel 5.7. Ajax Autocomplete is must if you are dealing with b.....
---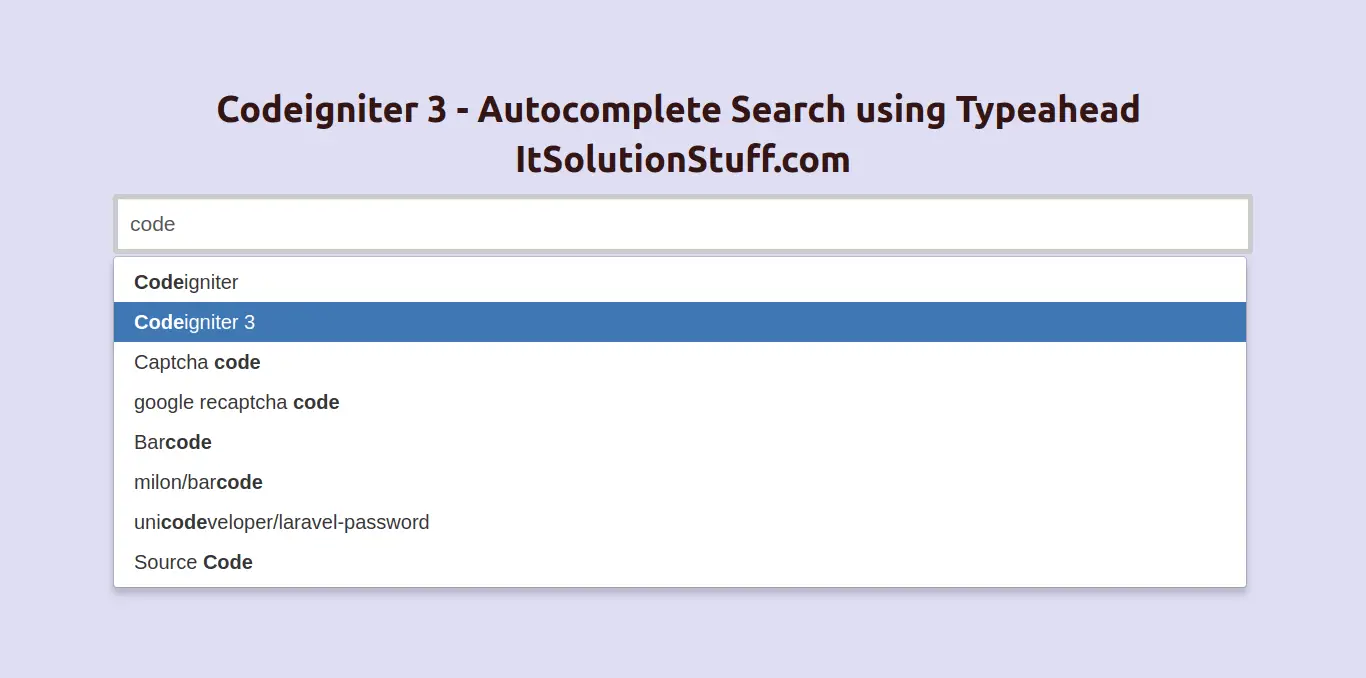 In this post. i will explain how to create step by step dynamic autocomplete using typeahead js ajax in codeigniter application. we will take simple bootstrap text box and make it dynamic real time search using typeahead jquery ajax in codeigniter application. As we know, codeigniter is famous fram.....
---
---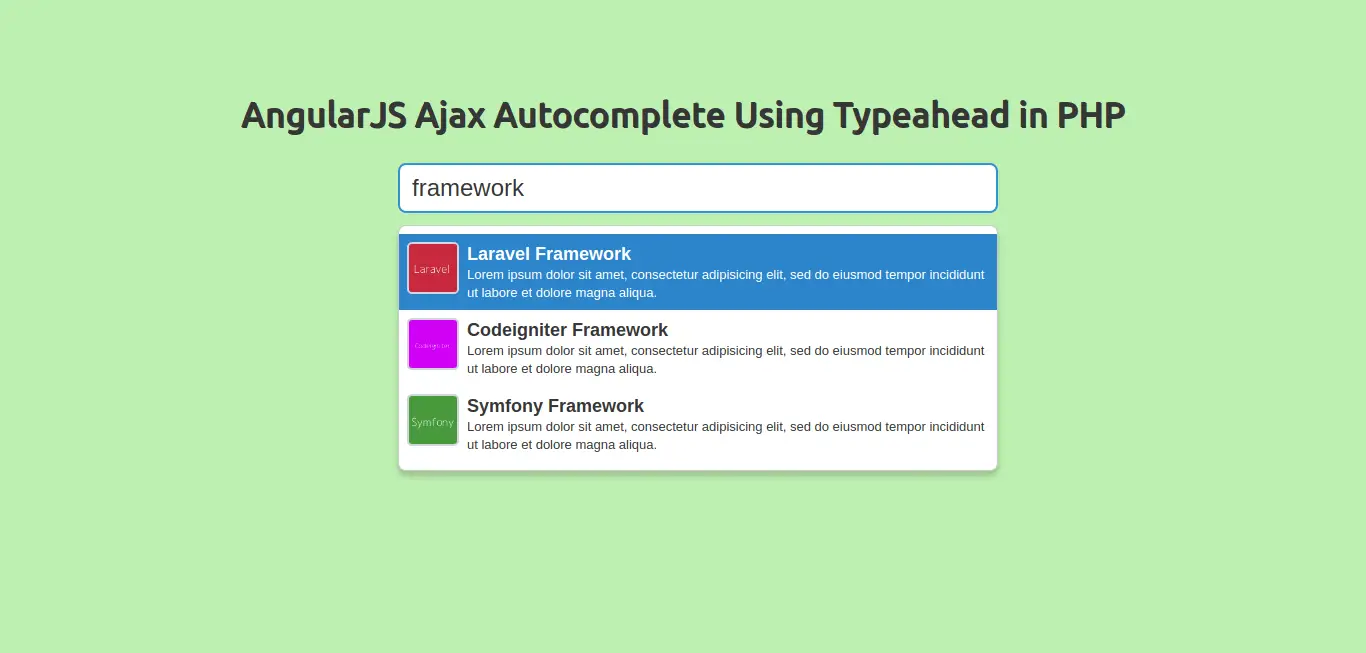 Today, i would like to share with you how to ajax autocomplete using angularjs typeahead with PHP mysql database. i will share with you free source code example of angular js typeahead autocomplete ajax in php. JQuery Ajax Autocomplete allows you to easily create autocomplete or autosuggest boxes f.....
---

Autocomplete is must if you are dealing with big data table, like you have products table and thousands of records so it's not possible to give drop-down box, but it is better if we use Autocomplete instead of select box. In this example i use Bootstrap Typeahead JS plugin for auto-complete, Typeah.....
---

In this post i am going to show you how to add dynamically Autocomplete using typeahead dynamic. In this post i give you full example that way you can run this example easily in your project. after run this example you can see output like bellow preview. <img width="100%" style="border:2px solid r.....
---
Featured Post
Random Post