Tag : helper
ItSolutionStuff.com have tutorials for helper tag, here you can study articles of helper tag, helper tag posts collection, most popular and useful tutorials of helper tag, here you can find list of all relevant posts and example about helper tag, we have lists of tutorials and examples about helper tag. very simple and quick example collection of Latest helper tag.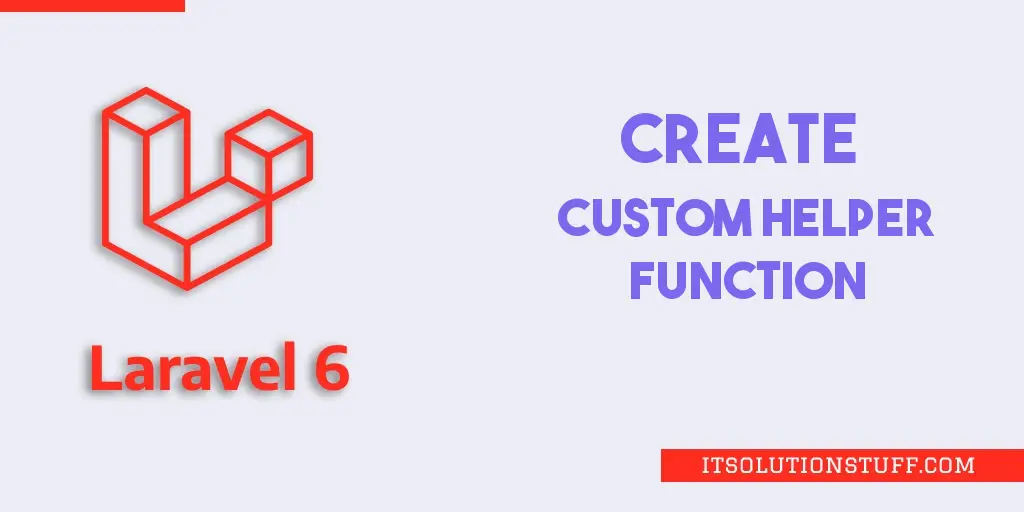 In this tutorial, i will guide you how to create custom helper file in laravel 6. i will give you step by step instruction of how to create custom helper function in laravel 6 application. we know laravel 6 also provide helper function for array, url, route, path etc. But not all function provided .....
---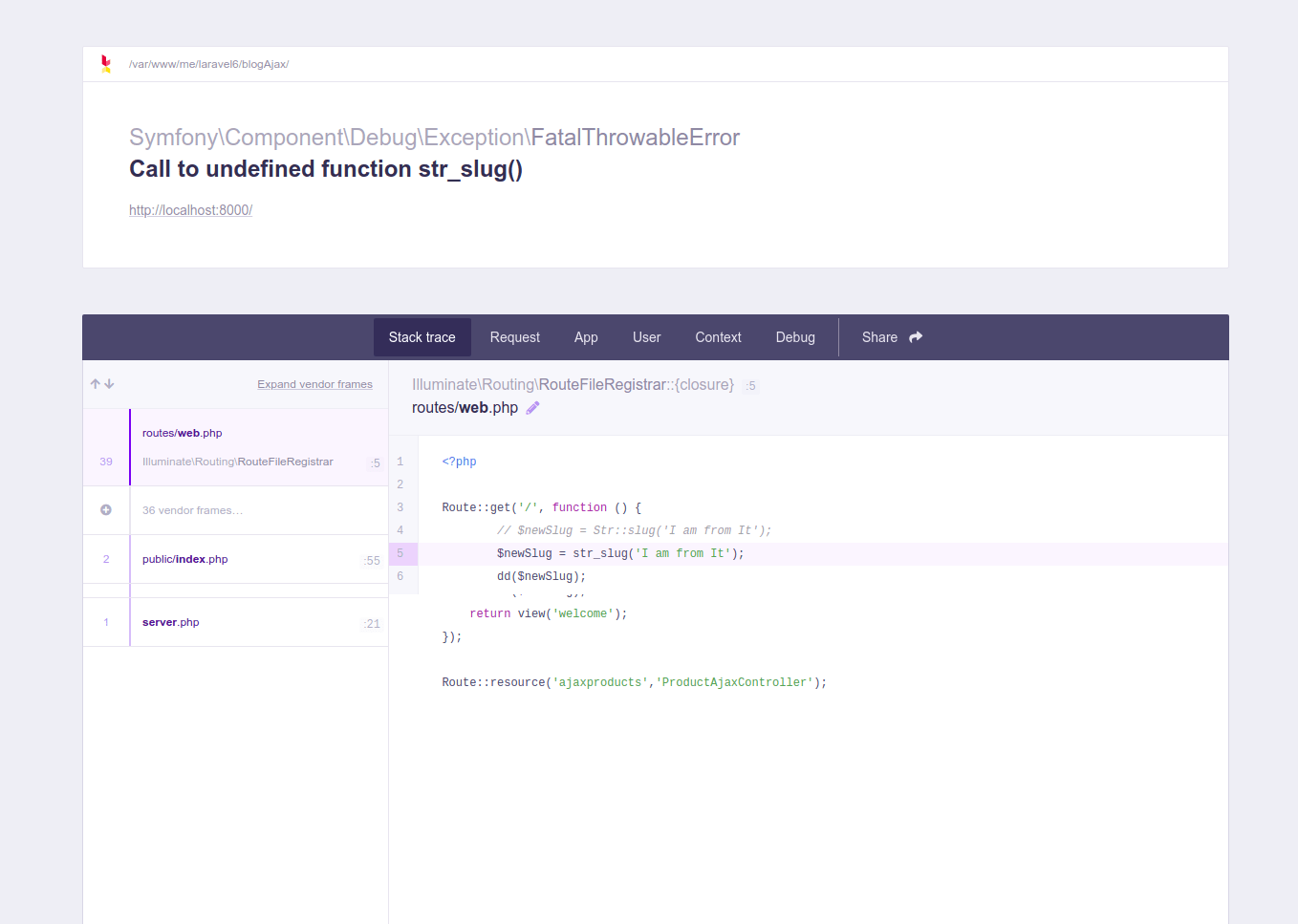 Few days ago my blog viewer send me one error Call to undefined function str_slug() in laravel 6 and he told me to all string and array function like str_limit, str_uuid, array_sort, array_only, array_except etc and call as laravel 6 Call to undefined function. So basically, you can not use string .....
---
---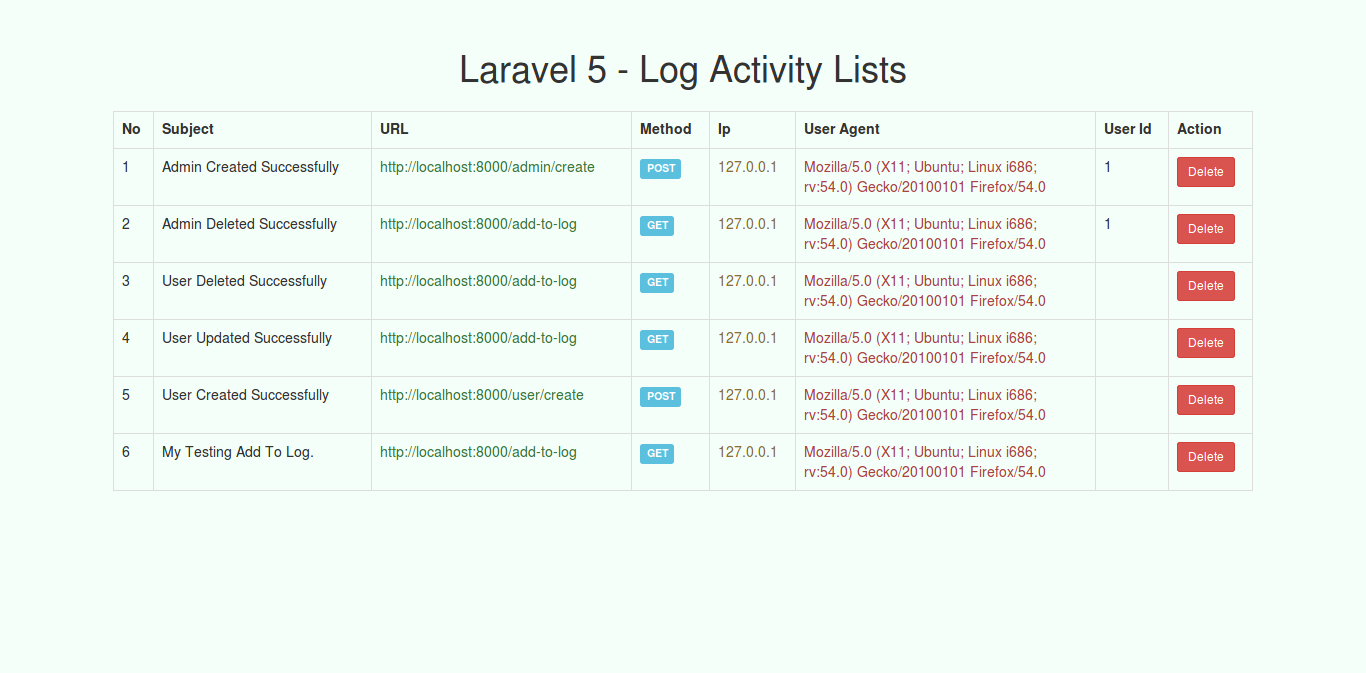 In this tutorial we will learn how to create custom user log activity without composer page in laravel 6, laravel 7 and laravel 8 application. In this article, I share with you very simple and easy log management in laravel application. I created custom log tables and helper facade that way you ca.....
---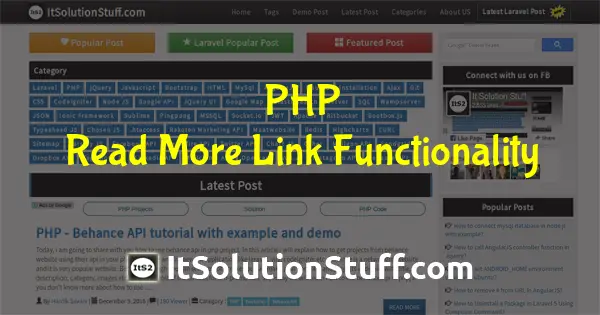 We may require to make read more function in core php project. read more link require to create when you have long text or string and limited space to display that text at that time we need to make read more link after some words or character. Here, in this example you will learn how to make read m.....
---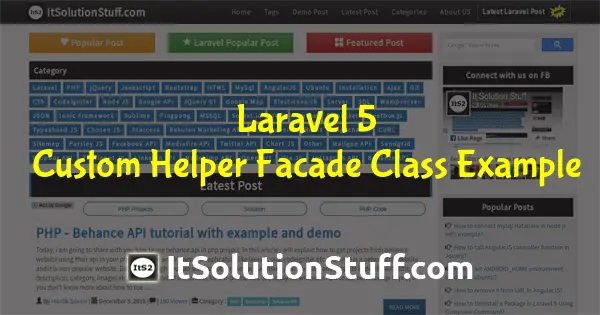 Today, In this post i am going to share with you how to create custom global helper functions using Helper Facade in our laravel 5, laravel 6, laravel 7 and laravel 8 application. We always need to define some global functions for our application because that way we can access that helper functions .....
---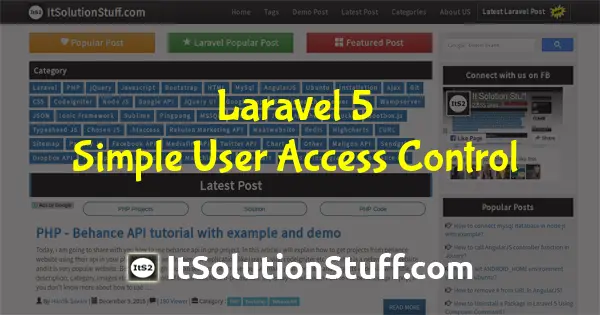 We always require to built user access control in our application, when we start. I posted <a href="http://itsolutionstuff.com/post/laravel-52-user-acl-roles-and-permissions-with-middleware-using-entrust-from-scratch-tutorialexample.html" target="_blank">User ACL Roles and Permissions using entrust<.....
---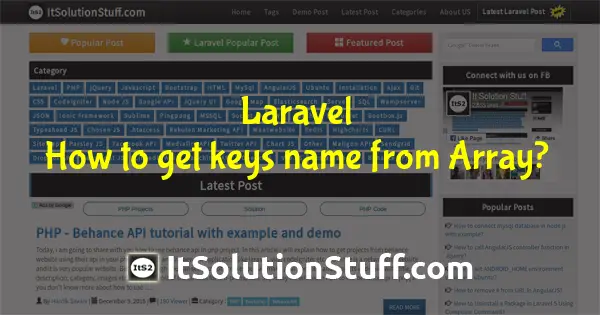 Few days ago, I was working on my new Laravel 5.4 application and i require to get keys name from my array. i was thing how we can get it and laravel provide us for to do it. Finally i found array helper function in Laravel docs. There are several array helper function available for array. I found.....
---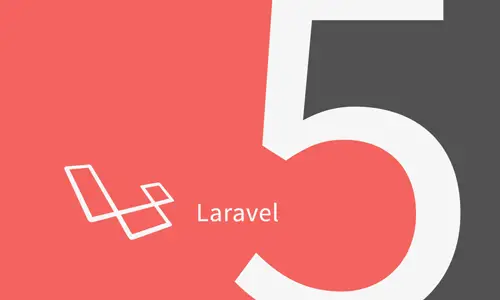 In this tutorial, i am going to tell you how to redirect user one page to another page from controller method. we normally use <strong class="path">redirect()</strong> helper method for redirect user in controller. We can simply use redirect() helper in laravel 5, laravel 6, laravel 7 and laravel 8.....
---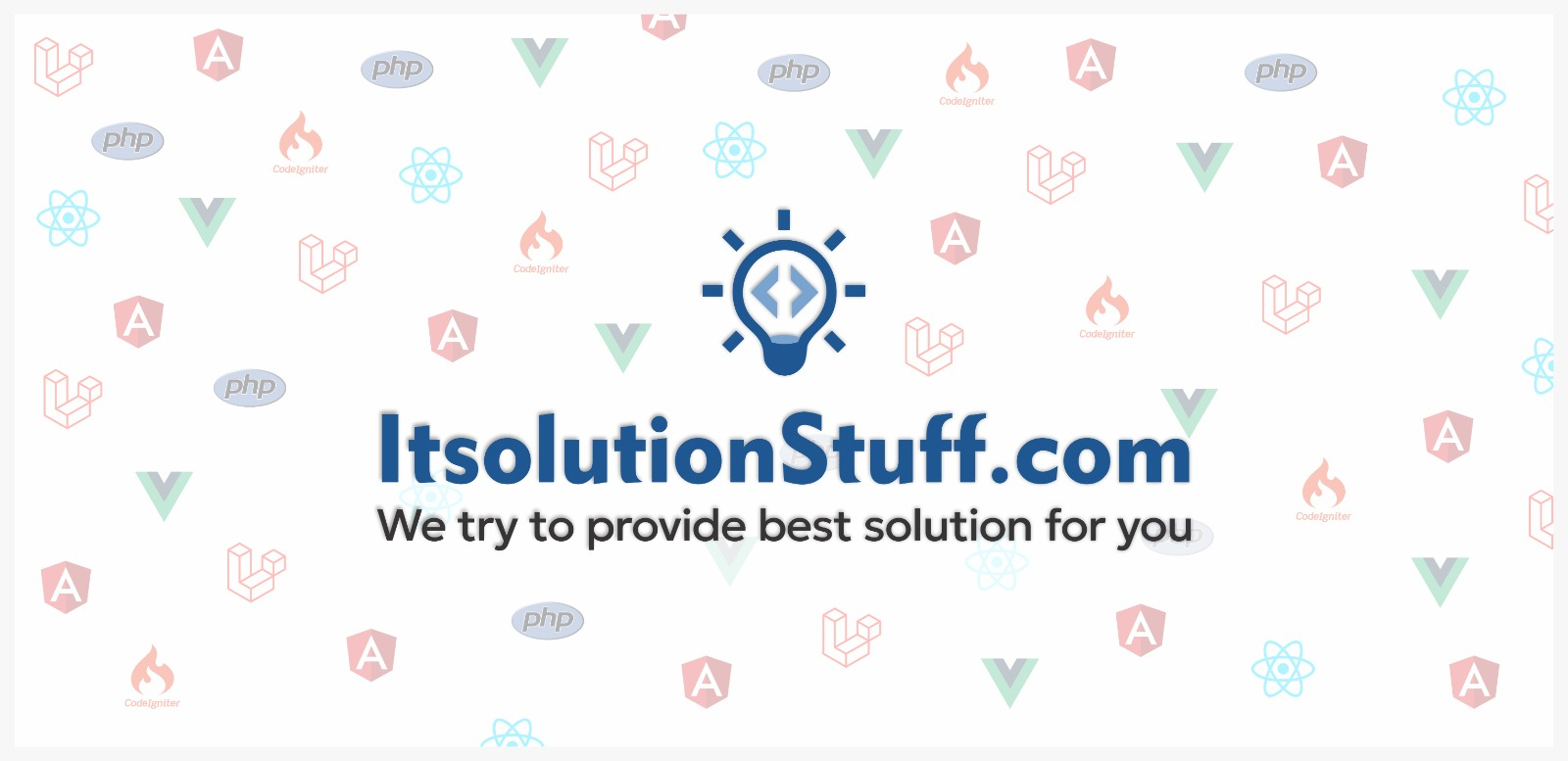 Sometimes, we need to get current URL path in your controller file or view file. So, we can get simply using "url" helper. Codeigniter provide url helper library that way we can get existing page url or base url etc. current_url() through we can get current url in your Codeigniter application. But,.....
---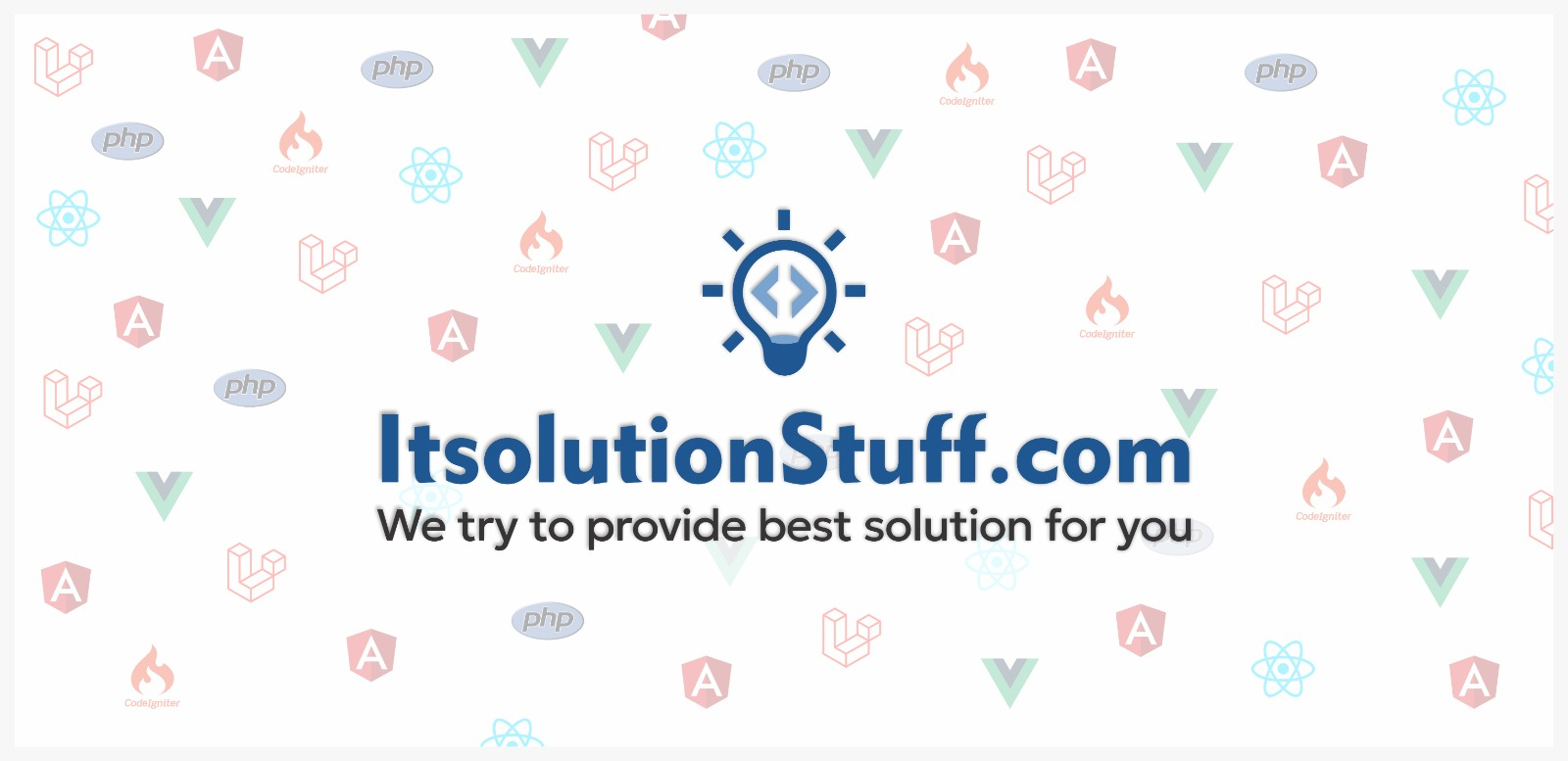 Sometimes, we require to delete specific key from array like we have password and confirm-password field but we don't require to store confirm-password field we have to drop that key from input array, At that time we always use unset() function of PHP pre-define. you can remove key from array in l.....
---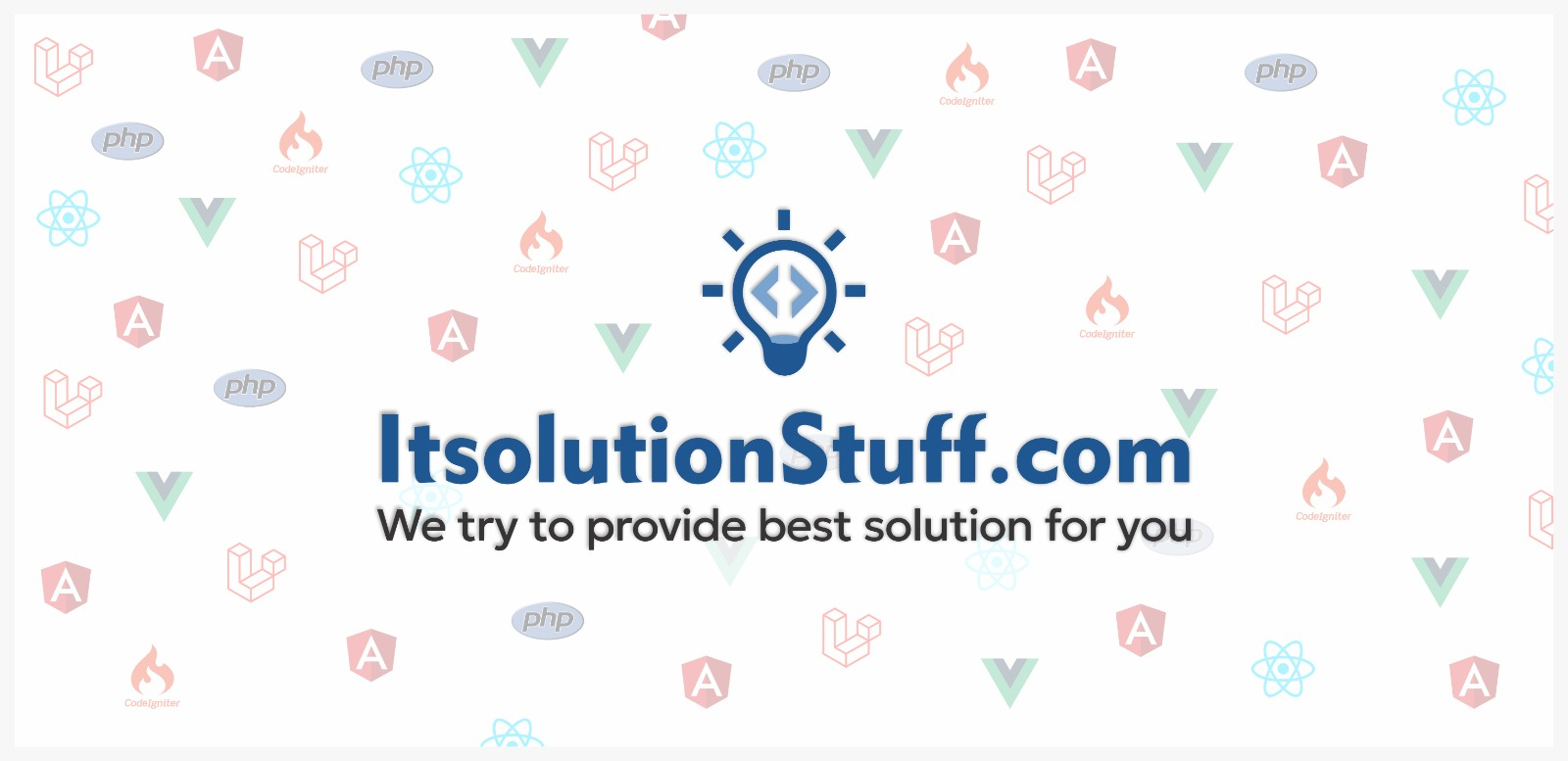 Generally we require to create slug when we are for front application in laravel, i mean like shopping website, social website because we should have good slug URL for post. So, Laravel provides several string helper like str_limit, str_plural, str_finish, str_singular etc and also str_slug(). gen.....
---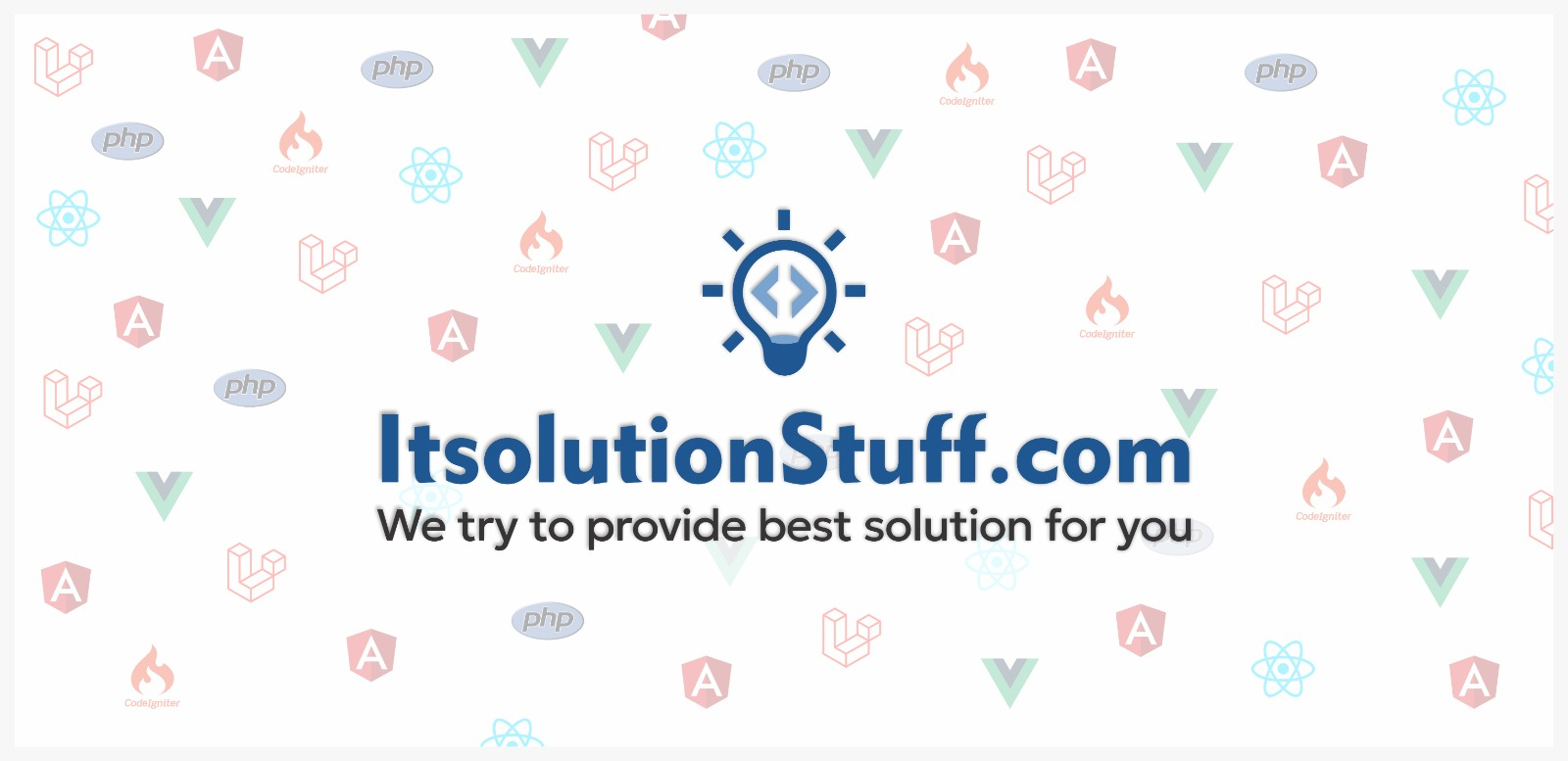 Laravel provide several string helper that way we can use it easily like str_limit, str_plural, str_finish, str_singular etc. If you need to generate unique random string then you can use str_random() helper of Laravel. It is very simple and you can use easily. you can easily generate random string.....
---
Featured Post