Tag : gmaps.js
ItSolutionStuff.com have tutorials for gmaps.js tag, here you can study articles of gmaps.js tag, gmaps.js tag posts collection, most popular and useful tutorials of gmaps.js tag, here you can find list of all relevant posts and example about gmaps.js tag, we have lists of tutorials and examples about gmaps.js tag. very simple and quick example collection of Latest gmaps.js tag.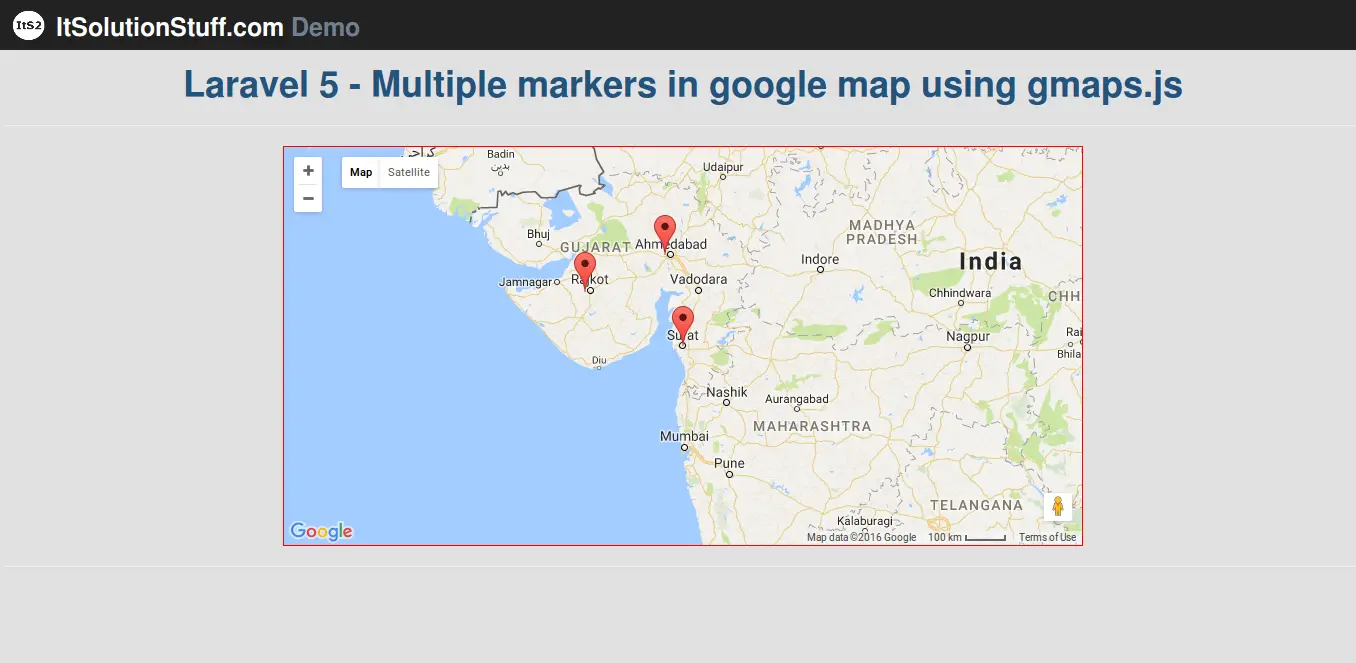 Today, we learn how to implement google map with multiple marker using gmaps.js library in laravel 5, laravel 6, laravel 7 and laravel 8. We can also simply use google map API for maps, But gmaps.js is very popular and they provides very simple way to generate google map. gmaps.js through we can ma.....
By
Hardik Savani
| September 30, 2016 |
Category :
PHP
Laravel
Google Map
Google API
---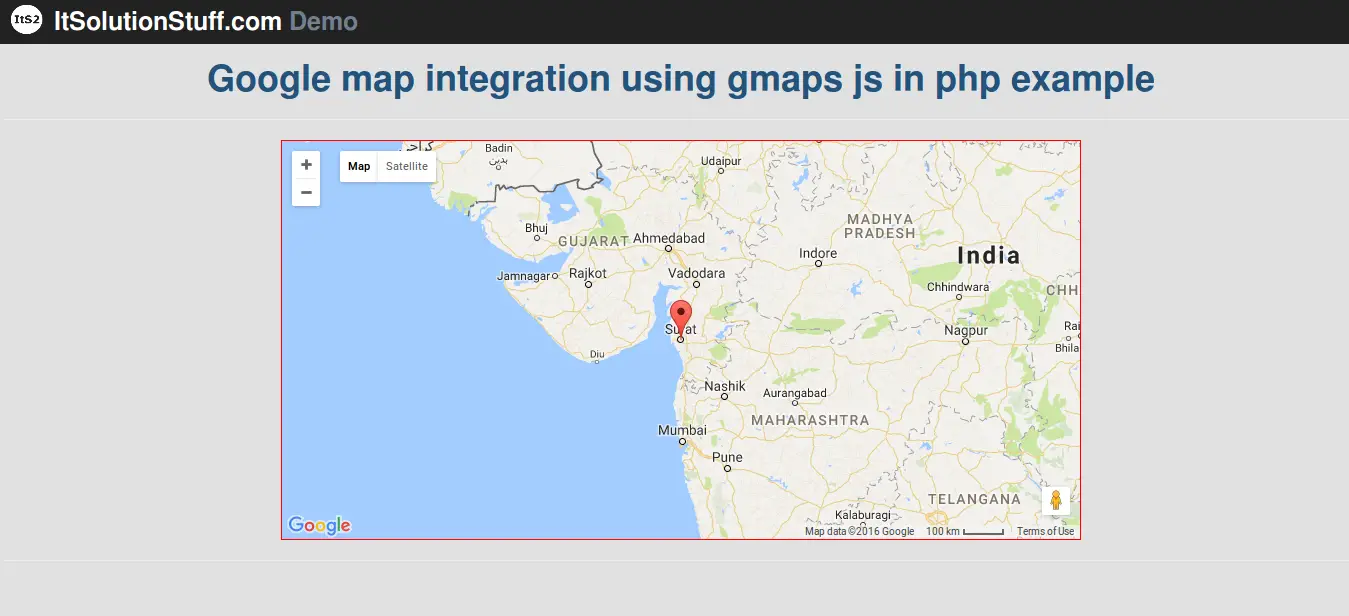 Today, i am going to show you how to create simple google map in PHP. In this example i use gmaps.js plugin for integrate google map with marker of your location. You can simply generate google map in your any php framework like laravel framework, codeigniter framework, zend framework, cakephp frame.....
By
Hardik Savani
| August 30, 2016 |
Category :
PHP
Javascript
HTML
jQuery
Google Map
---
Featured Post