Tag : Form Validation
ItSolutionStuff.com have tutorials for Form Validation tag, here you can study articles of Form Validation tag, Form Validation tag posts collection, most popular and useful tutorials of Form Validation tag, here you can find list of all relevant posts and example about Form Validation tag, we have lists of tutorials and examples about Form Validation tag. very simple and quick example collection of Latest Form Validation tag.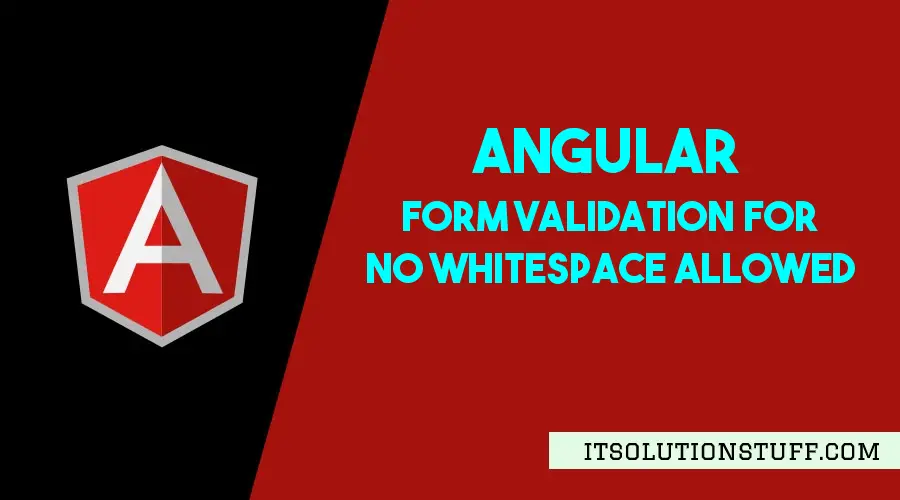 Sometime we need to add validation for no space allow on input field. so here i will give you example of How to validate Whitespace / spaces in angular applicarion?, you can easily use custom validation for Angular No Whitespace Allowed Vaidator for reactive form. You can easily use this custom val.....
---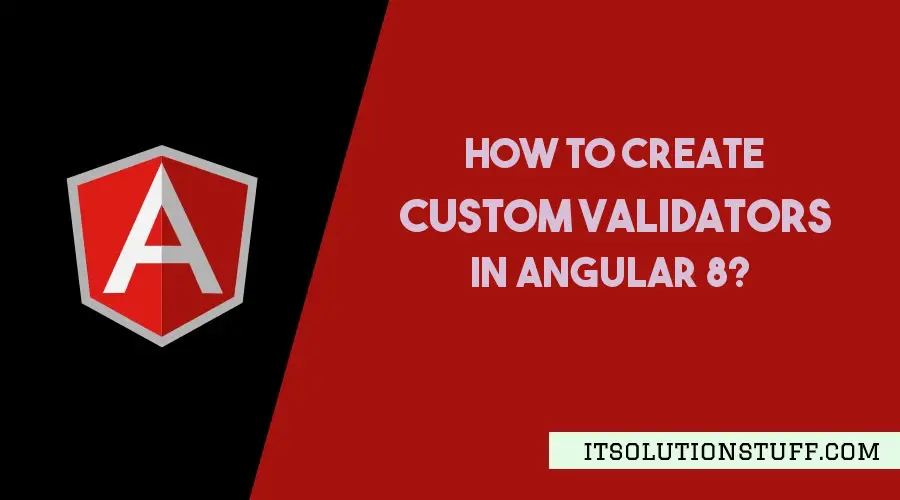 Here, i will guide you how to create custom form validator in angular 8 application. you will learn to angular 8 custom validator example step by step. we can simply write custom validation in angular 8 for reactive form. Custom validation is a most important thing in programming language. most of .....
---
---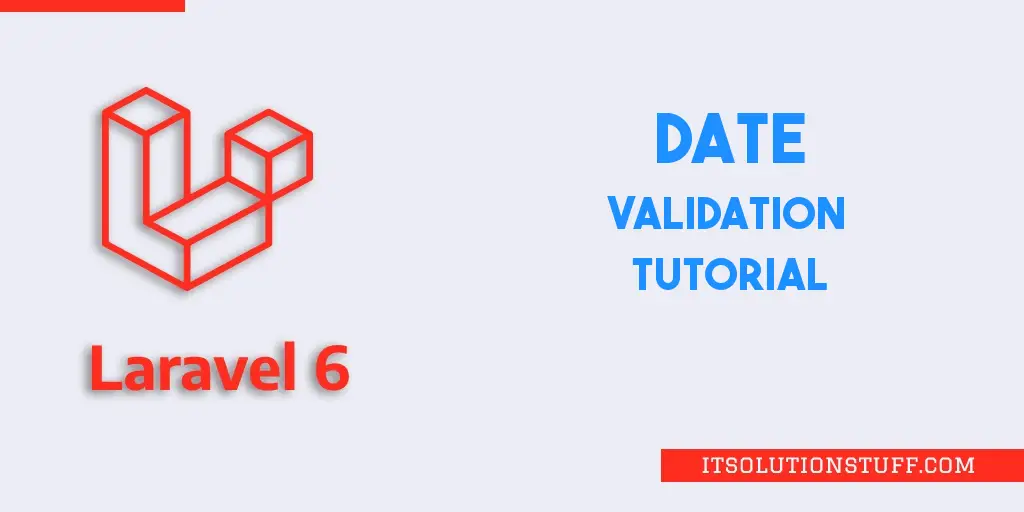 Hi artisan, As we know laravel 6 provide date validation like date after, date_format, after_or_equal:date, before:date, before_or_equal:date etc. so in this example, i will show you how to use validation date after or equal today in laravel, how to use date_format validation in laravel, laravel val.....
---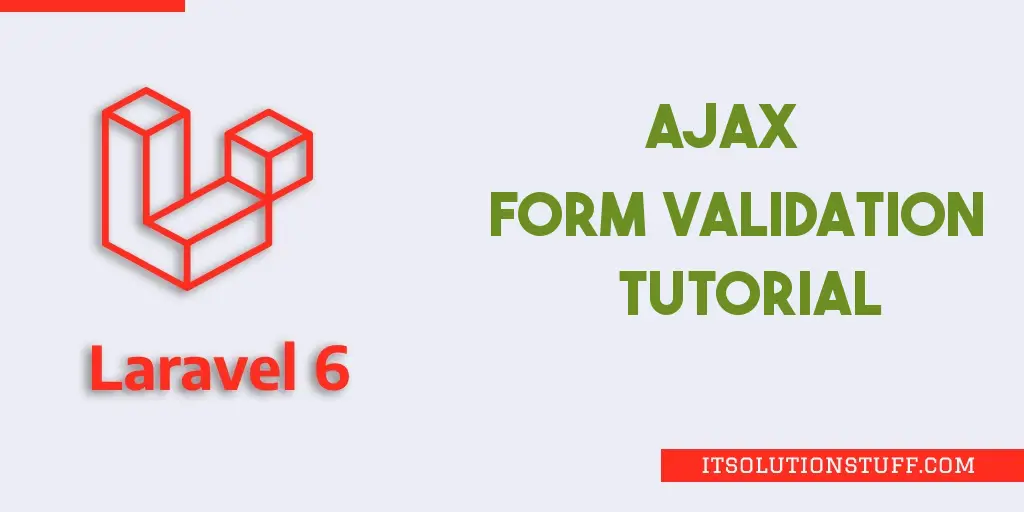 In this Tutorial, i would like to guide how to use ajax form validation in laravel 6. we will use laravel 6 validation with ajax post request. we will gives errors response and display it on front side using ajax laravel 6. Form validation is a basic requirement of any form. we should implement val.....
---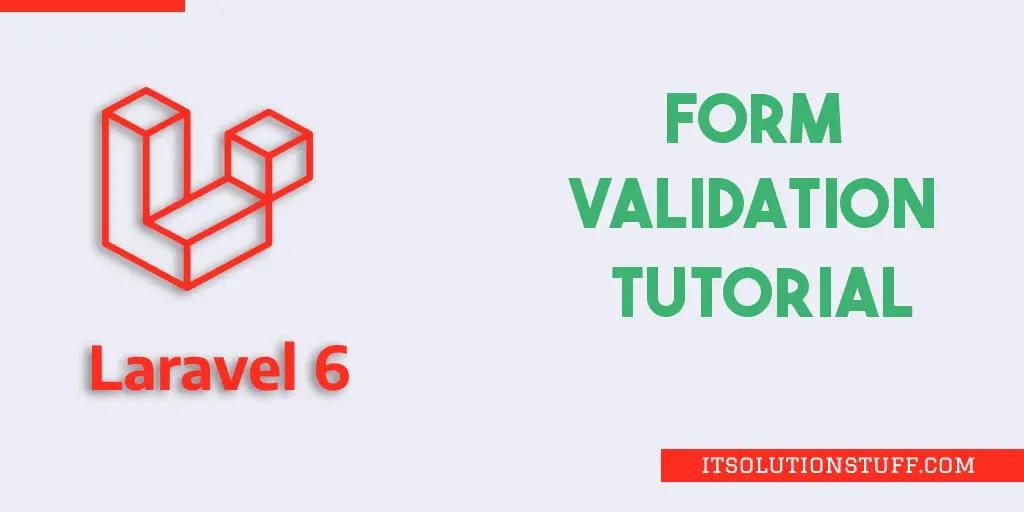 In this Tutorial, i will explain you how to use form validation in laravel 6. we will use laravel 6 form validation with display error messages on view file. we can use laravel default validation rules like required, email, unique, numeric, date, ip, in_array, it, ite, max, min, image, mimes etc. Y.....
---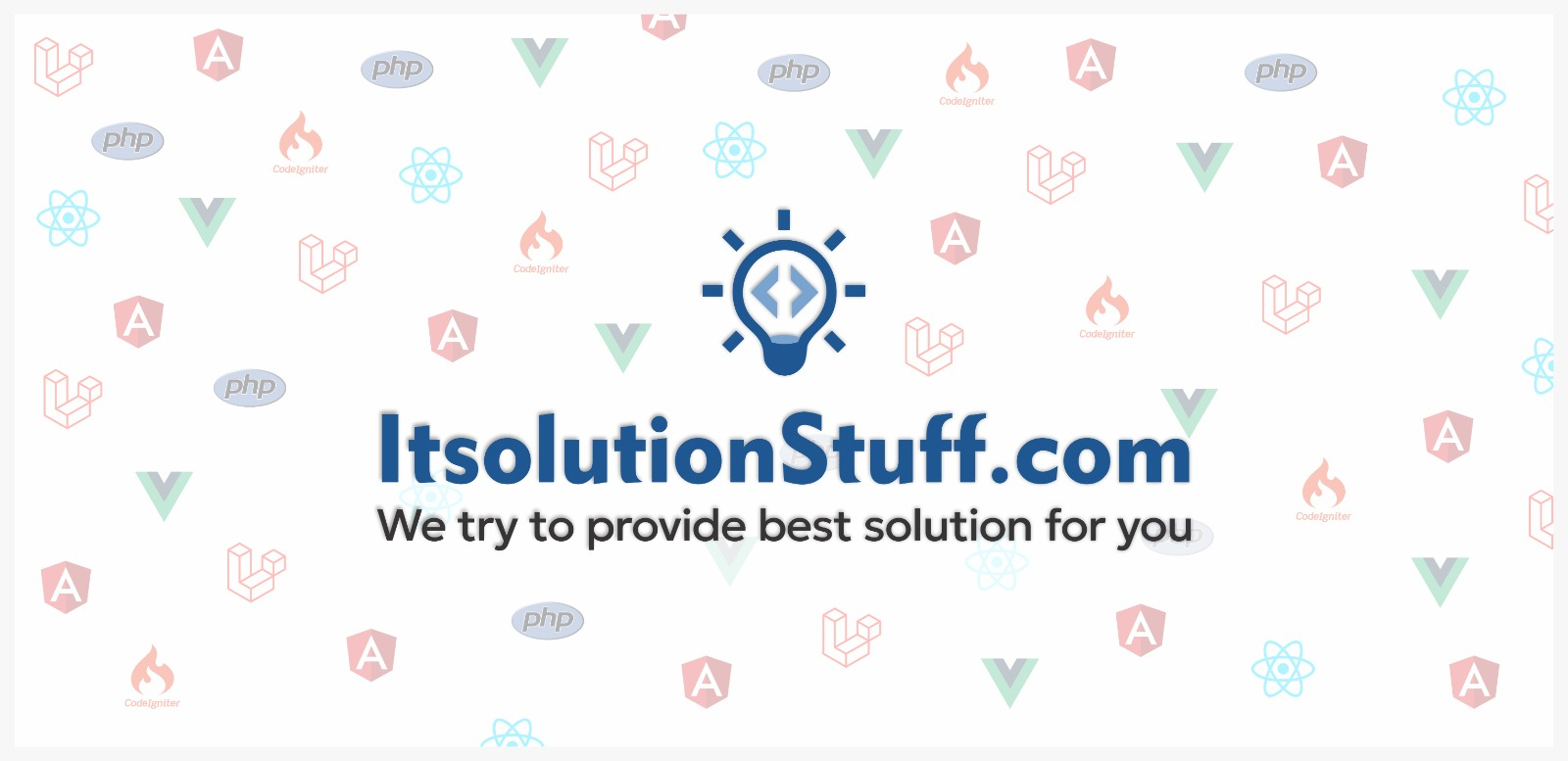 In this post, we will learn how to check two value must not be same validation in laravel. we can check using laravel different validation rule. you can use different validation rule for field value should not same in form. You can use that validation with form fields. i will give you controller me.....
---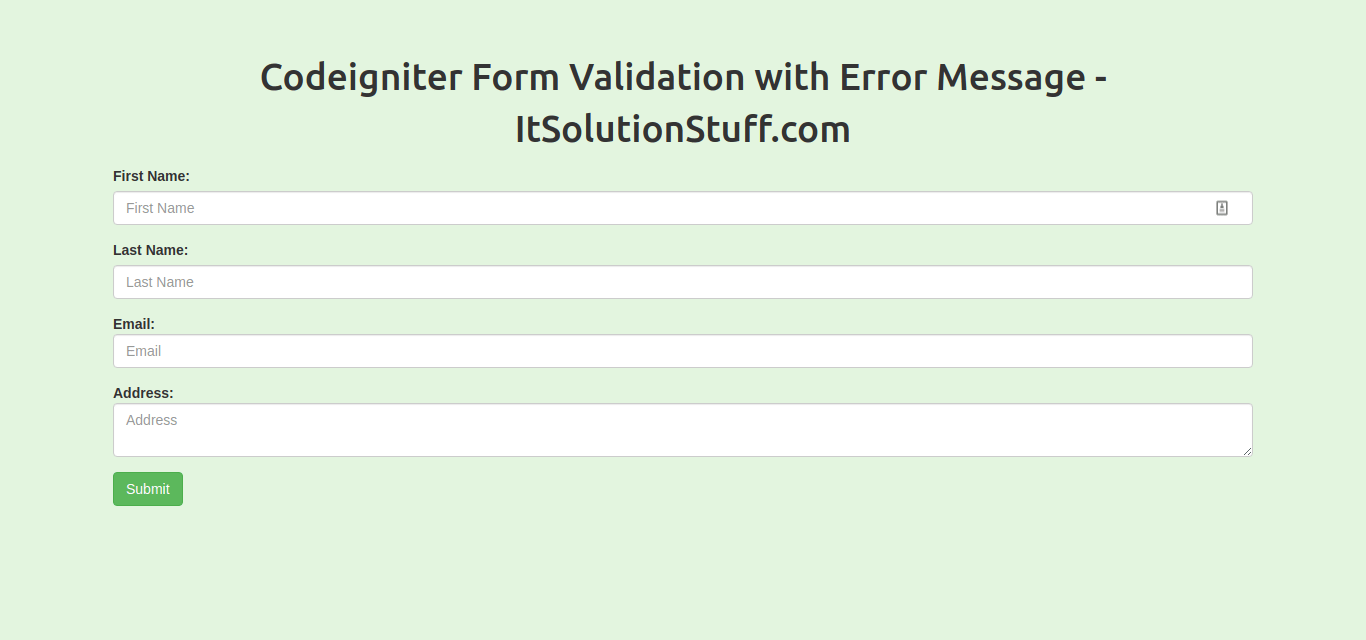 Form Validation is a primary requirement of every project, so i will give you simple example of form validation in codeigniter 3 application. we will use form_validation library for add form validation with error message display in codeigniter. we can use default following validation rules of codei.....
---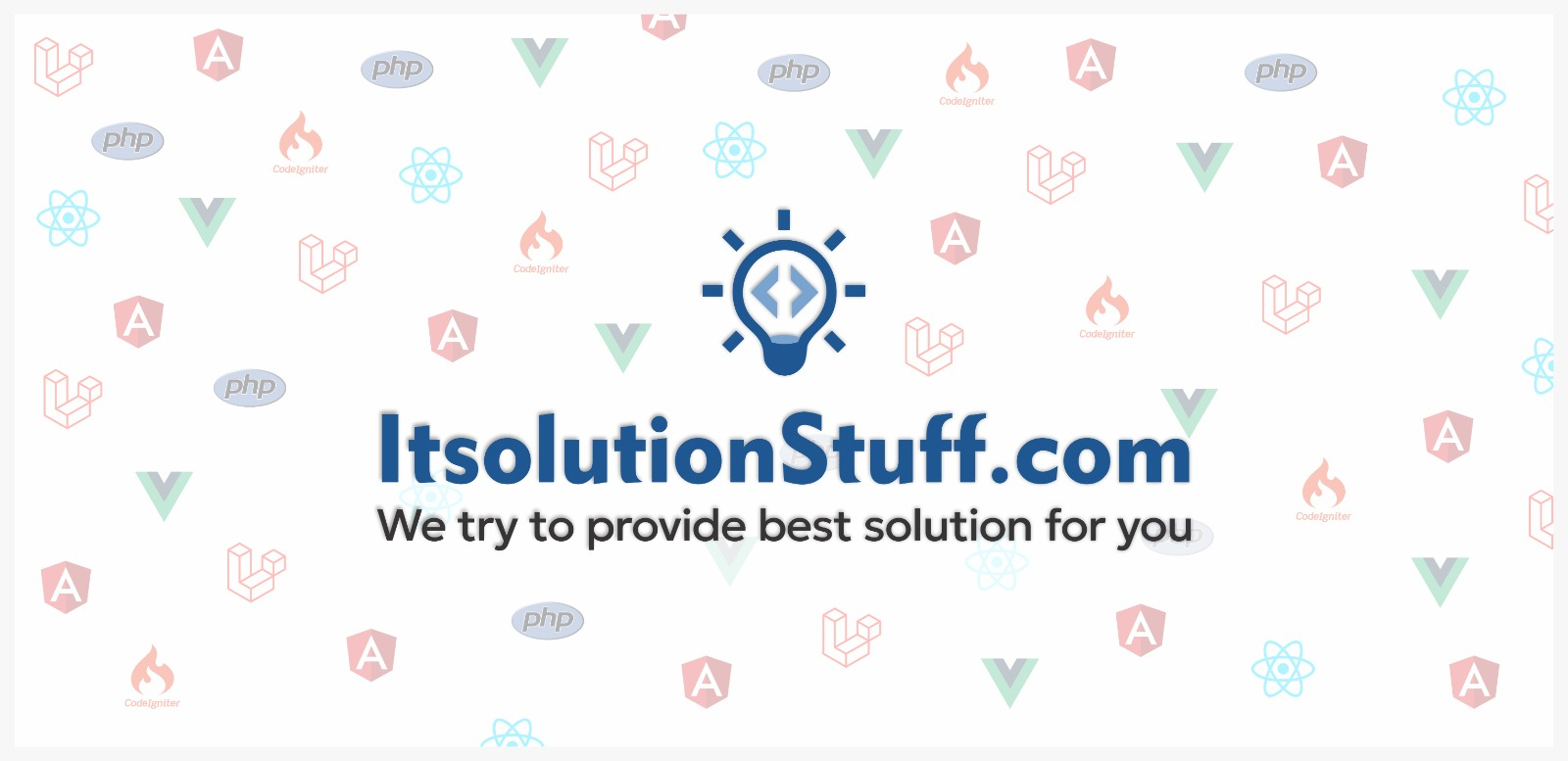 Hi guys, in this post, we will learn how to add multiple file upload validation with array in laravel 5.7. we almost require for multiple images or file upload, so you also need to use validation like required, mimes, max etc. here you will see validation for multiple images in laravel 5. I can say.....
---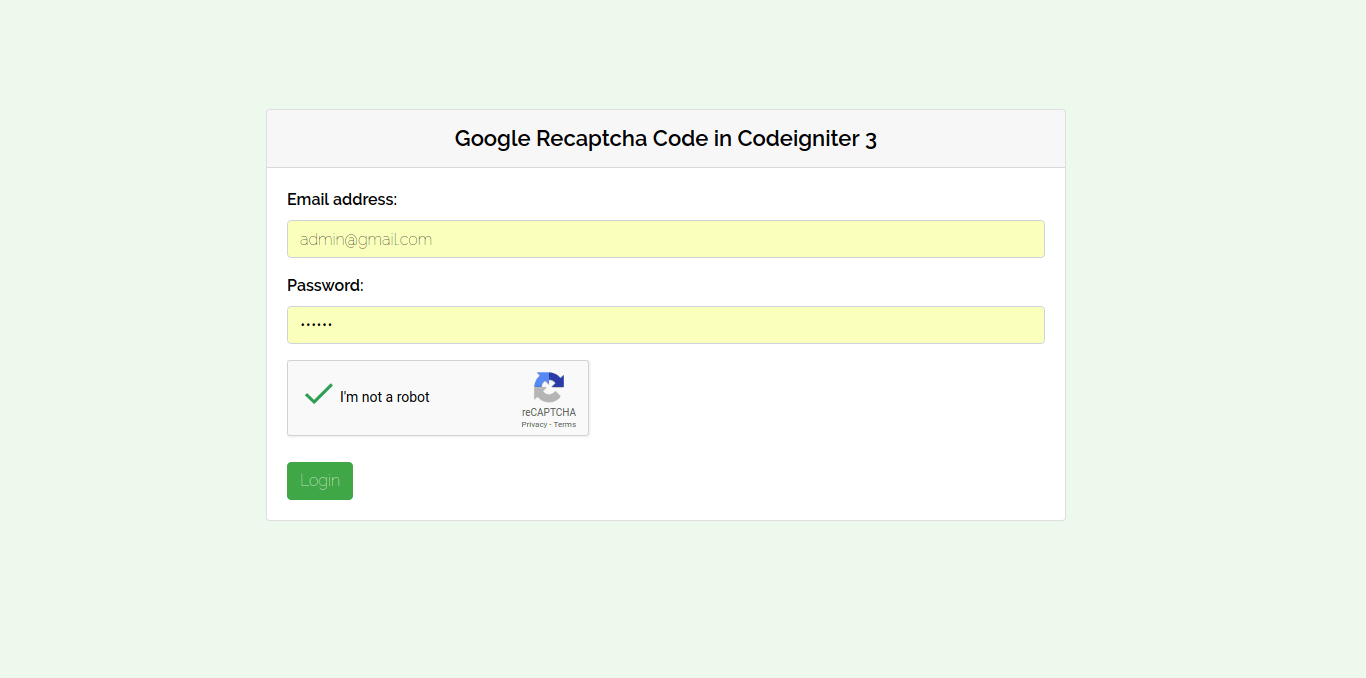 In this tutorial, i would like to share with you how to integrate google recaptcha in codeigniter 3 application. I will show you step by step implementation of google new reCAPTCHA in codeigniter 3 app. In today field, security is more important for every project even it is on java, php, .net etc. .....
By
Hardik Savani
| August 18, 2018 |
Category :
PHP
jQuery
Codeigniter
---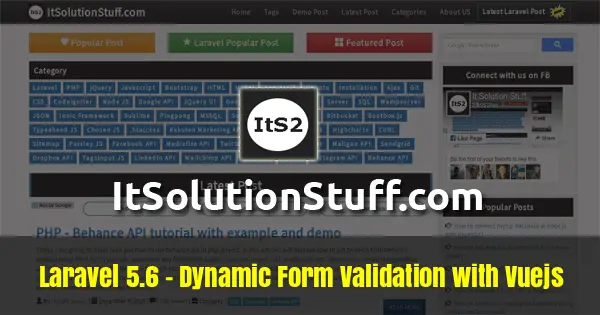 today market, vue js become more popular. so today i want to share with you how to add dynamic input form validation using php laravel in vue js app with demo. here we will use form validation with axios api call and display errors using vuejs. in this example, we will create two routes in laravel .....
By
Hardik Savani
| April 26, 2018 |
Category :
PHP
Laravel
Bootstrap
Vue.JS
---
Featured Post