Tag : Blade inject
ItSolutionStuff.com have tutorials for Blade inject tag, here you can study articles of Blade inject tag, Blade inject tag posts collection, most popular and useful tutorials of Blade inject tag, here you can find list of all relevant posts and example about Blade inject tag, we have lists of tutorials and examples about Blade inject tag. very simple and quick example collection of Latest Blade inject tag.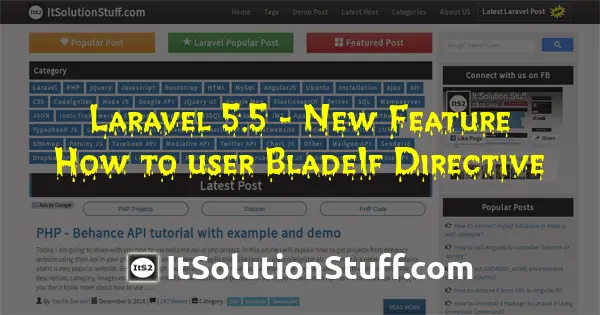 Laravel 5.5 release their official documentation and they added several new features. In this post i will explain one new feature "BladeIf Directive" from the laravel 5.5 list. BladeIf is a one of the if condition but if you require many time same if condition then you don't need to write same code.....
---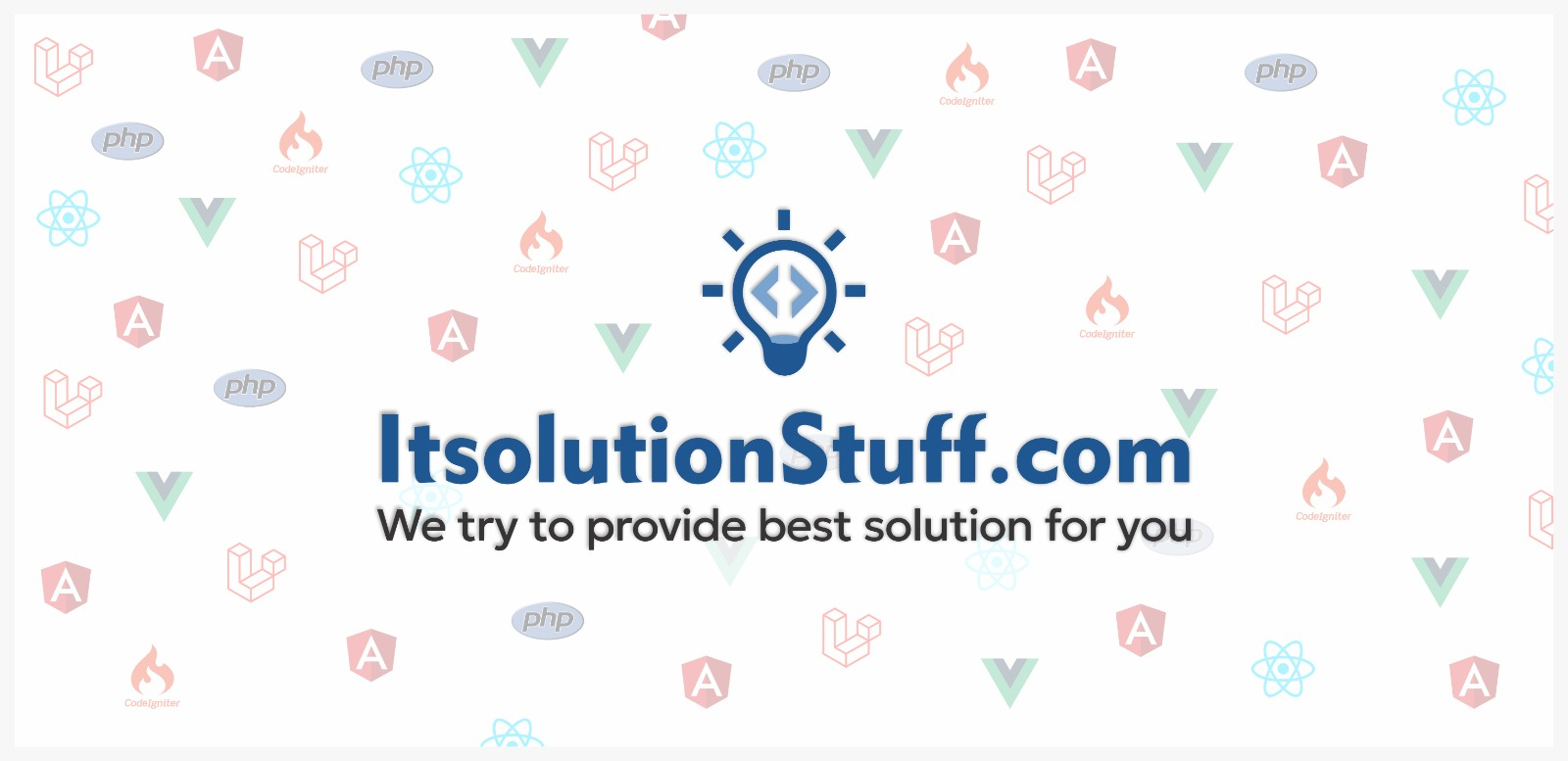 Nowdays, Laravel is a very popular framework, it has a lots of function and that's why always choose this. In this post you can learn how to use and why we should use inject view, Laravel 5 introduce blade inject view that way you can make your own view file that file will not depend any variable, c.....
---
Featured Post