Laravel where clause with date_format() example
In this post, i share with you that how to use date_format() with where condition of Laravel query builder. When i was working on my project, i require to search with get only selected month and year records from created_at(timestamp) column. I was thinking how can i but i know date_format() of mysql. but don't know how to use in laravel where clause. At last i use DB::raw() of Laravel and it's work.
If you have also need to search this way then you can do it this way:
Example:
$data = DB::table("items")

        ->select("id","title","created_at")

        ->where(DB::raw("(DATE_FORMAT(created_at,'%Y-%m'))"),"2016-07")

        ->get();

print_r($data);
---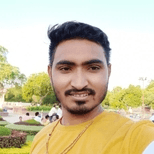 Hardik Savani
My name is Hardik Savani. I'm a full-stack developer, entrepreneur and owner of Aatman Infotech. I live in India and I love to write tutorials and tips that can help to other artisan. I am a big fan of PHP, Javascript, JQuery, Laravel, Codeigniter, VueJS, AngularJS and Bootstrap from the early stage.
***Do you want me hire for your Project Work? Then Contact US.
---
---