Jquery - input tags plugin example using jquery.tagsinput.js plugin
By
Hardik Savani
| May 25, 2016 |
Category :
Javascript
HTML
jQuery
Tagsinput JS
If you require to add multiple tags from input then you can do it using XOXCO plugin. In this example you can do it quickly. jquery tagsinput will help to add multiple tags with good layout. After run bellow example you will found like preview. In this example i use cdn js path that way you don't require to download any js from internet. So you have to just copy this file and run in your sytem. it will words.
Preview:

Example:
<html lang="en">

<head>

    <title>Jquery - input tags plugin example</title>

    <link href="https://cdnjs.cloudflare.com/ajax/libs/jquery-tagsinput/1.3.6/jquery.tagsinput.min.css" rel="stylesheet">

    <script src="https://ajax.googleapis.com/ajax/libs/jquery/2.1.3/jquery.min.js"></script>

    <script src="https://cdnjs.cloudflare.com/ajax/libs/jquery-tagsinput/1.3.6/jquery.tagsinput.min.js"></script>

</head>

<body style="background: #337AB7">




<div style="width: 500px; margin: 0px auto;">

	<h2 style="font-family:cursive;">Jquery - input tags plugin example</h2>

	<input name="tags" id="input-tags" style="width:500px !important" />

</div>




<script type="text/javascript">

	$('#input-tags').tagsInput();

</script>




</body>

</html>
you can get more information from here : xoxco git.
---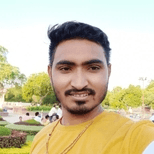 Hardik Savani
My name is Hardik Savani. I'm a full-stack developer, entrepreneur and owner of Aatman Infotech. I live in India and I love to write tutorials and tips that can help to other artisan. I am a big fan of PHP, Javascript, JQuery, Laravel, Codeigniter, VueJS, AngularJS and Bootstrap from the early stage.
***Do you want me hire for your Project Work? Then Contact US.
---
---