Demo Post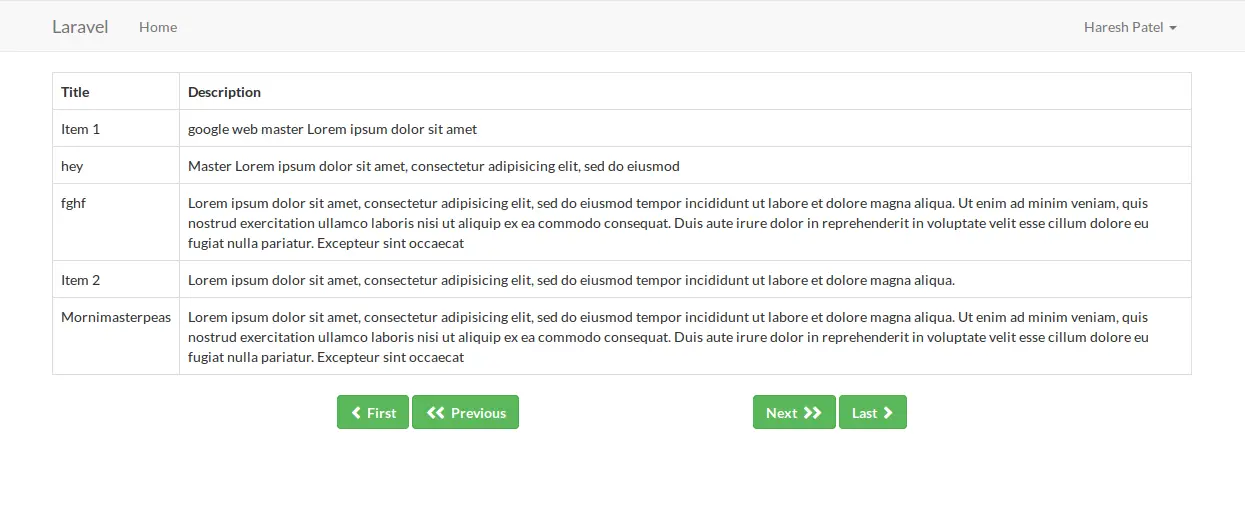 laravel default also provide pagination view using bootstrap design like next and previous button and number page with link. but it is a very comman and generally used by most of developer. If you want to change it using Presenter class of laravel. you can set your own custom view for your paginatio.....
By
Hardik Savani
| Views: 74452 | March 23, 2016 |
Category :
Laravel
---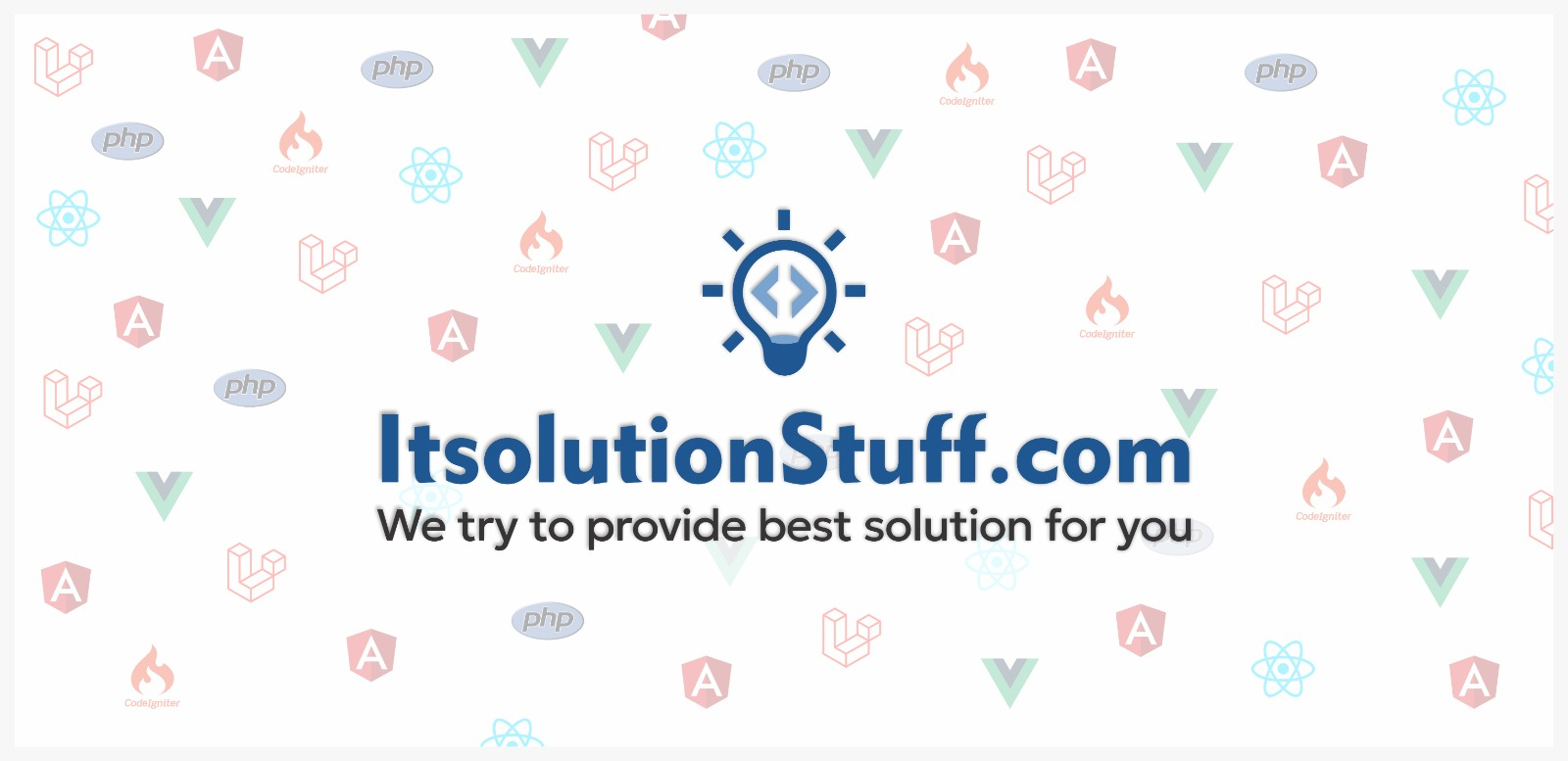 Lightbox is a very popular plugin of wordpress and it is very useful for display image gallery. Lightbox will help to make best layout for portfolio, image gallery, banner display etc. So, Bootstrap provide Lightbox by bootstrap-lightbox plugin, bootstrap-lightbox plugin through we can simply use wi.....
By
Hardik Savani
| Views: 73152 | December 27, 2016 |
Category :
Bootstrap
HTML
jQuery
---
---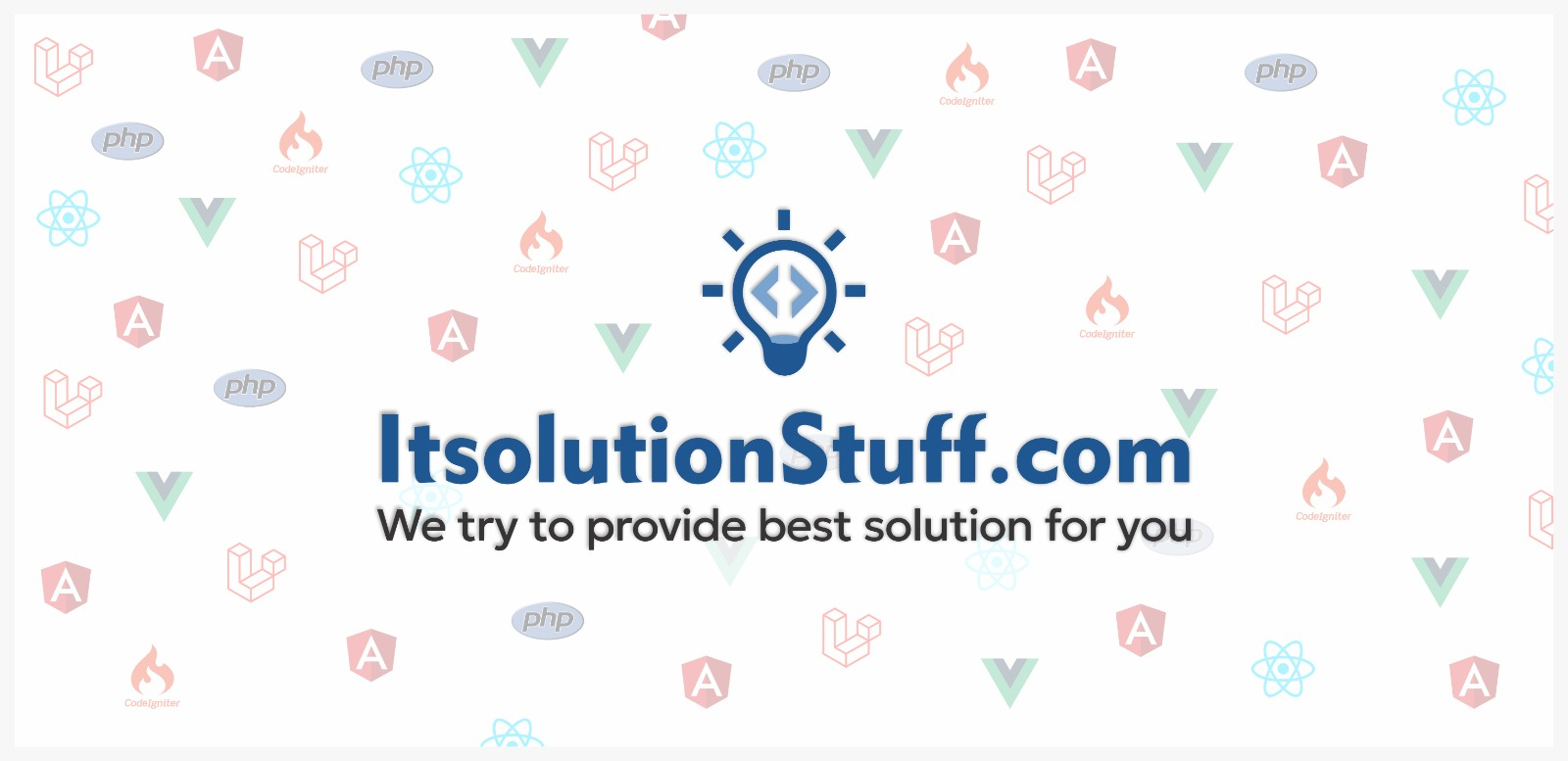 we can add required field validation easily using jquery if we have textbox, textarea, select box etc, but if we used ckeditor then it's not simple. In this example i give you how to add Ckeditor required field validation in javascript. we can do it using CKEDITOR.instances, so if you also require t.....
By
Hardik Savani
| Views: 72909 | June 11, 2016 |
Category :
Javascript
jQuery
---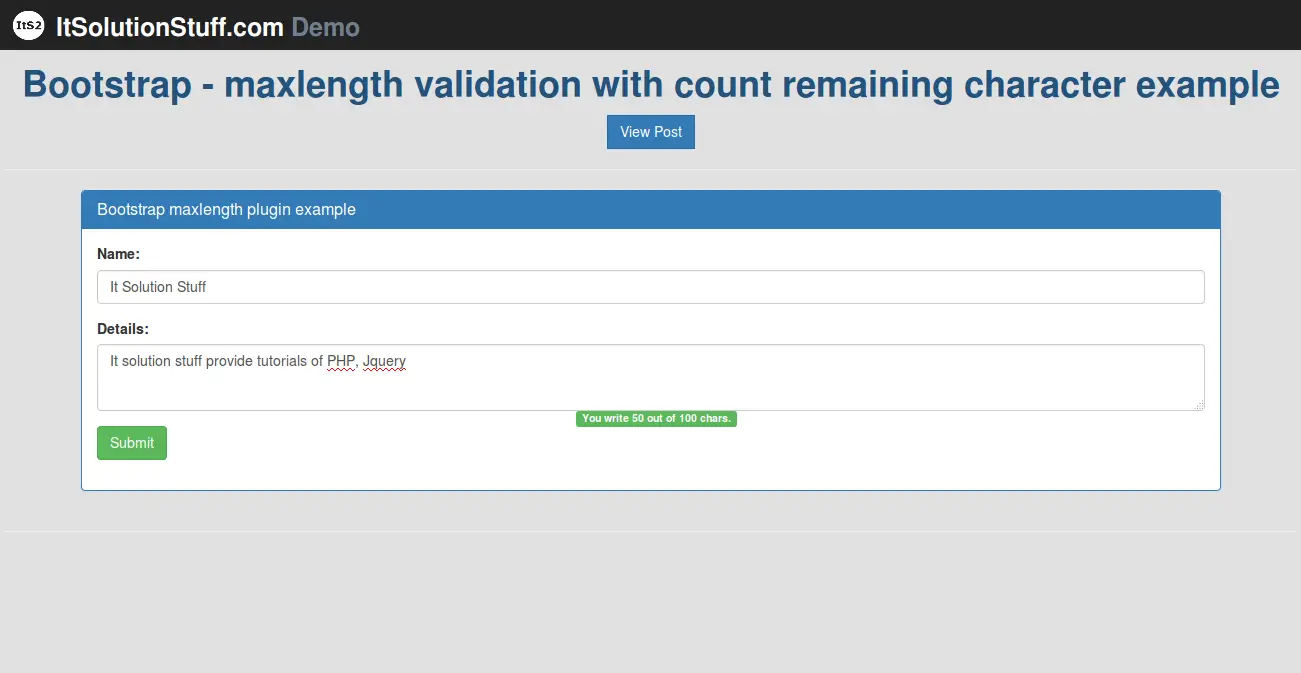 Today, i am going to give you example of How to display remaining textarea or input characters using bootstrap plugin. Bootstrap provide several types of plugin for input, label, textarea, select box etc and also for validation. So for maxlength validation, Bootstrap provide really amazing plugin .....
By
Hardik Savani
| Views: 72131 | October 11, 2016 |
Category :
Javascript
Bootstrap
jQuery
---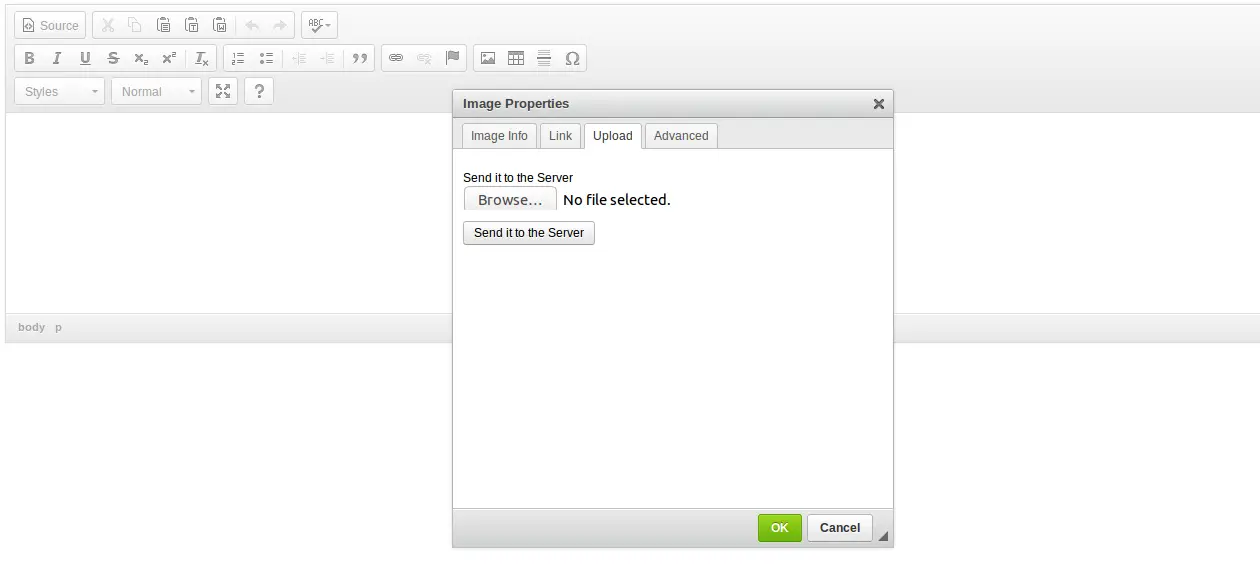 We can implement ckeditor with image uploading in PHP simply. if you want to use ckeditor in your PHP project and you also want to add file uploading as well then you can do easily to follow bellow step. In this example i use ckeditor with KCFinder for image uploading. KCFinder through we can file.....
---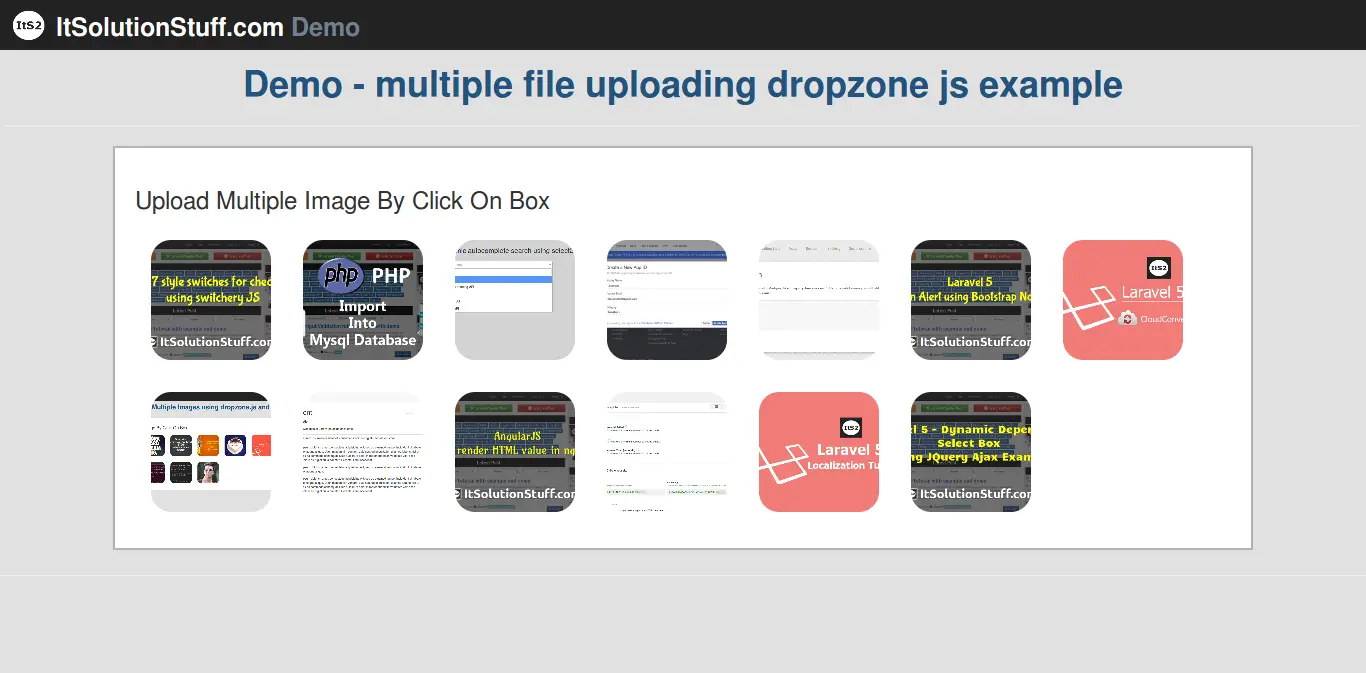 Today i would like to share with you drag and drop image upload using dropzone.js in codeigniter application. We always require to make multiple file or image uploading function in our web application or project. We use input with multiple with image upload but it's not looks great and user does n.....
By
Hardik Savani
| Views: 71316 | June 11, 2017 |
Category :
PHP
Bootstrap
jQuery
Codeigniter
Ajax
---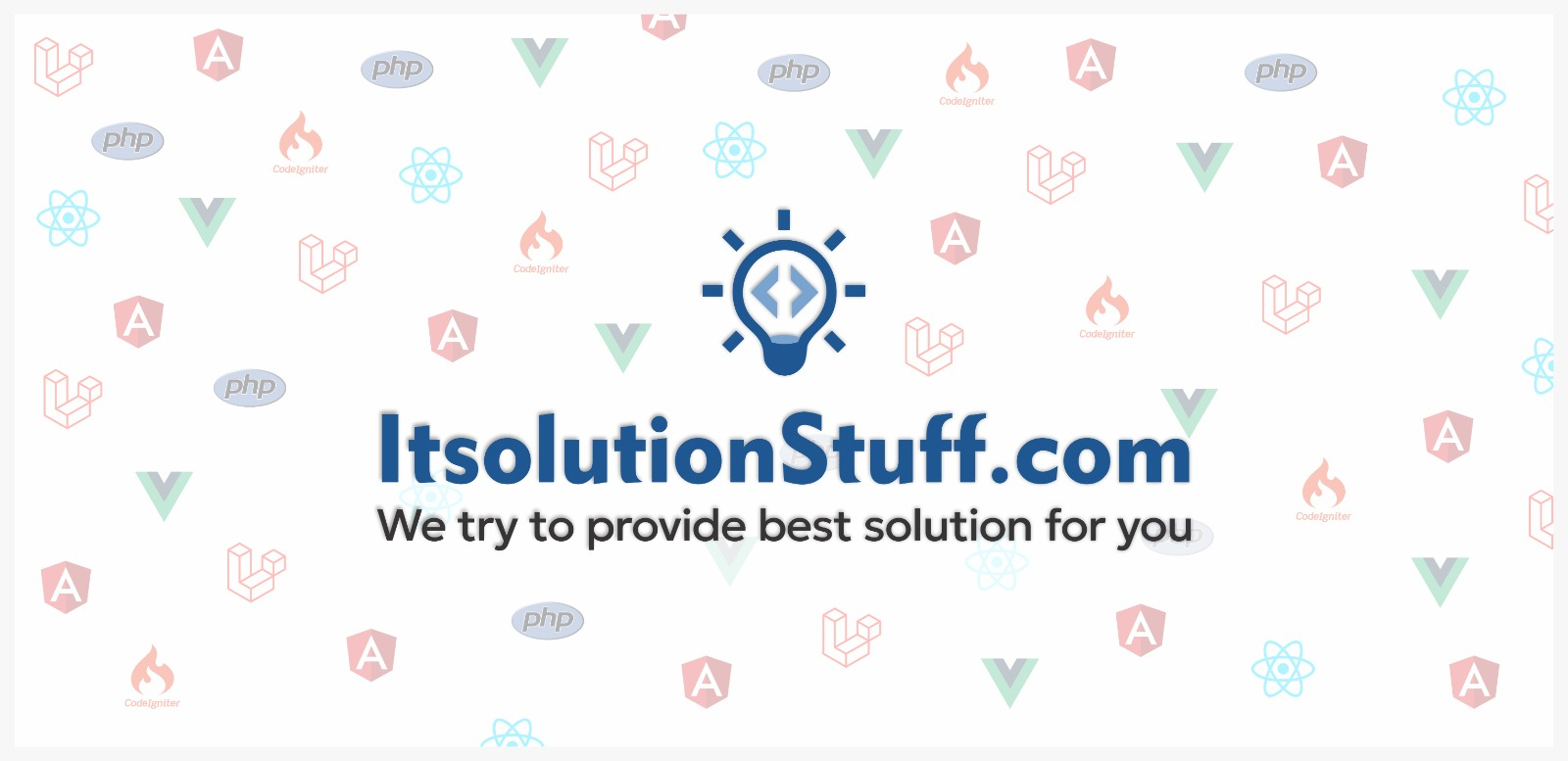 Today, I am going to share with you how to retrieve number of followers, media, followed by you, username, profile picture, fullname etc by using jquery ajax. You can simply get count in your PHP Project or any php framework also like laravel, codeigniter, symfony etc. When i was working on my php .....
By
Hardik Savani
| Views: 70165 | December 19, 2016 |
Category :
PHP
Javascript
jQuery
Ajax
Instagram API
---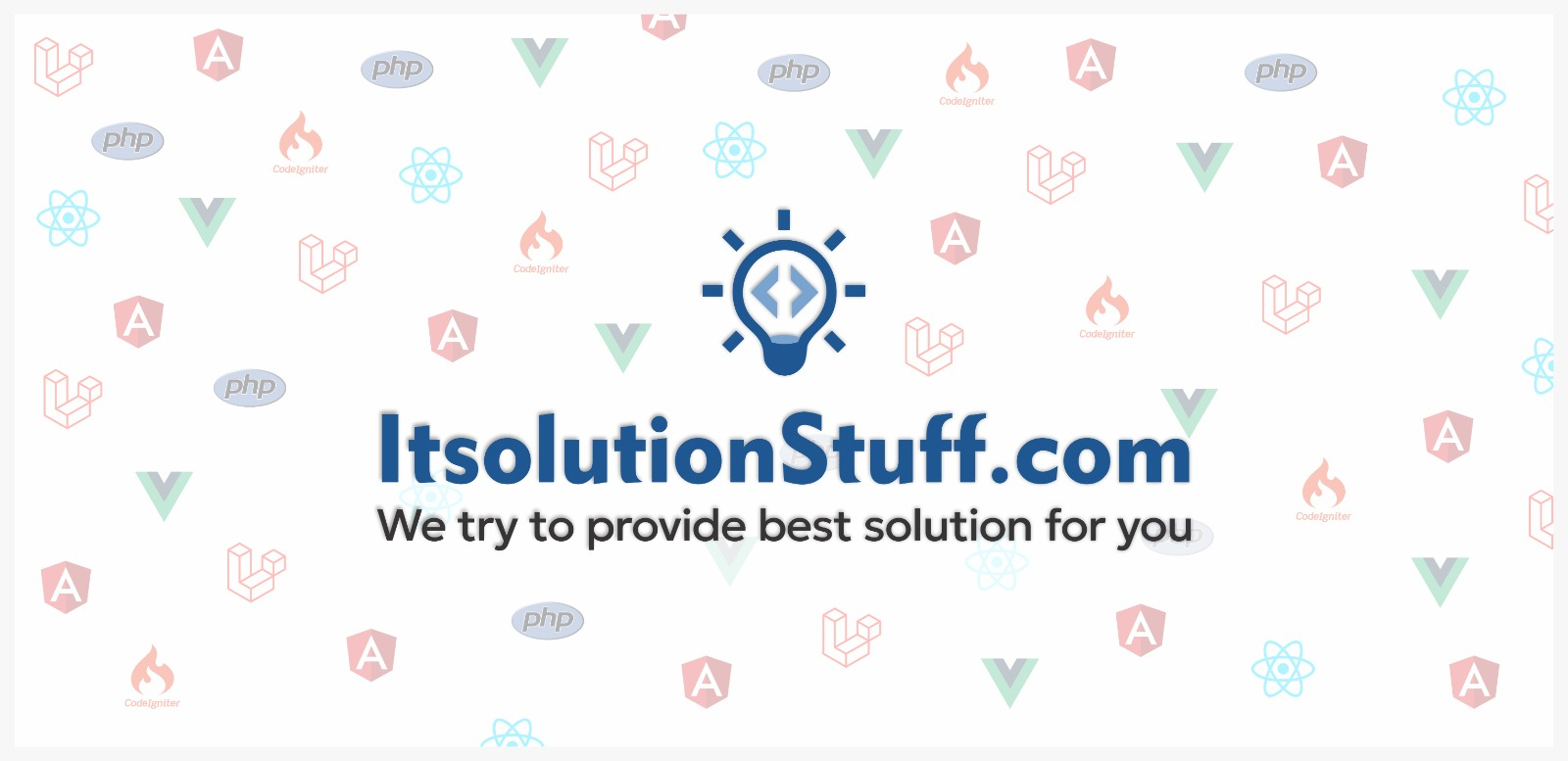 If you need to use am pm timepicker then you can choose jQuery Timepicker Plugin for getting timepicker. It's pretty simple to use as you can see bellow example. you can also you can set several options for timepicker, you can read more from here : <a href="http://timepicker.co/" target="_blank">tim.....
By
Hardik Savani
| Views: 69775 | June 24, 2016 |
Category :
Javascript
jQuery
JQuery UI
---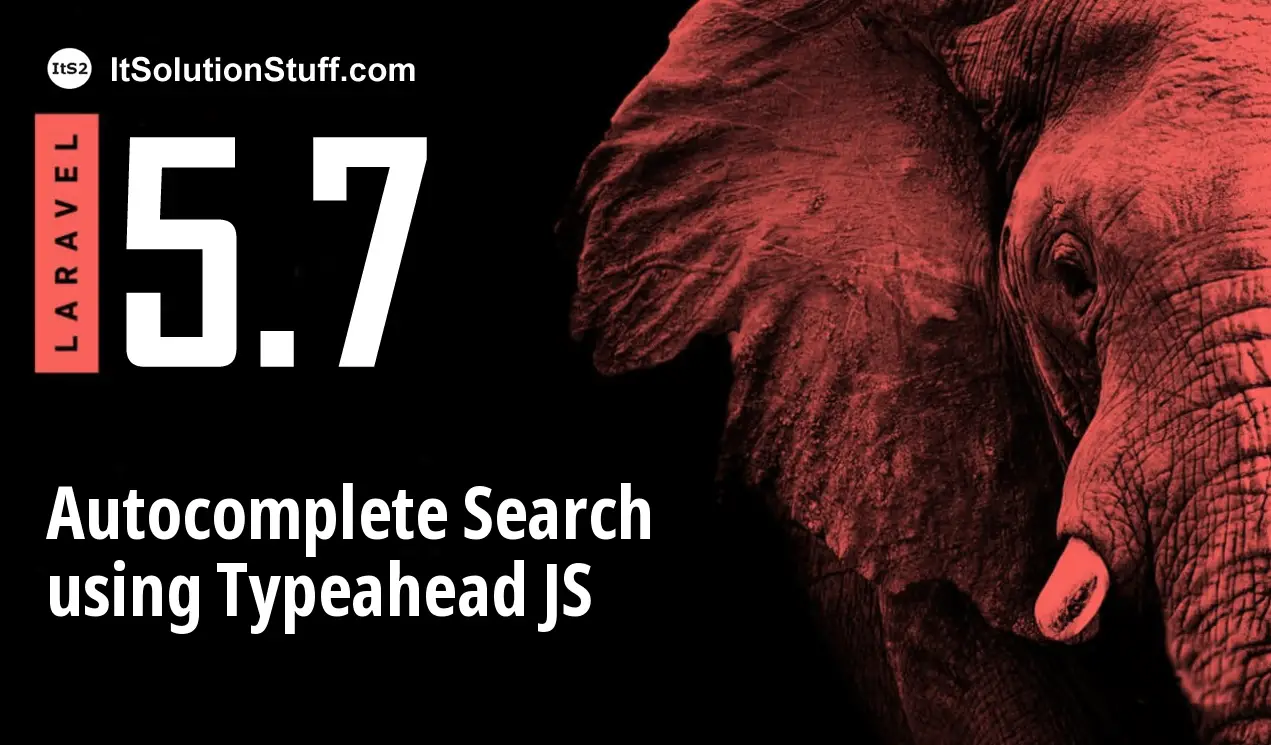 Today, I write tutorial on dynamic search dropdown autocomplete from database using bootstrap typeahead js in laravel 5.6 app. You have to just follow few step to create autocomplete search text box from database with jquery ajax in laravel 5.7. Ajax Autocomplete is must if you are dealing with b.....
By
Hardik Savani
| Views: 68691 | September 7, 2018 |
Category :
PHP
Laravel
Bootstrap
jQuery
Ajax
Typeahead JS
---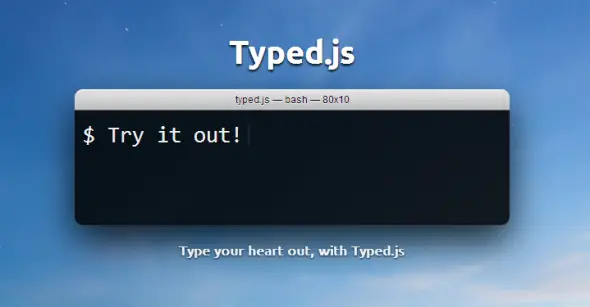 Today we will learn How to make typing text effect using jquery plugin in our website. there are several plugins available for different task or effect etc. We may sometimes require to give animated typing effect like typewriter with string for good layout and best gui effect. So, you can also do it.....
By
Hardik Savani
| Views: 68610 | October 20, 2016 |
Category :
HTML
CSS
jQuery
---
Featured Post