Retargeting Pixel for Publishers and Business Owners: Win Back Your Customers Right Now
September 5, 2020
Category :

Guest Post
Indoleads, an e-commerce affiliate network, shares its experience and results in retargeting strategies, diving into tools like retargeting pixels and explaining why it is beneficial both for publishers and advertisers.
For most website owners, there is usually a lot of focus on getting more people to visit the sites. Endless resources and articles deep into how to get more traffic, how to widen the audience. There is some sense in it, no doubt. But the vast majority of that traffic is wasted.
Why?
It turns out that 97% of people who visit your site for the first time leave without buying anything, and then they're most probably lost forever. You have to take action and get those visitors to return with the goal of converting. So, what to do?
Simply. Start retargeting!
Retargeting is one of the best ways to close sales that didn't happen. Let's dive in together and get your precious audience back.
Results: 9 times profit increase for 6 months
Indoleads has increased affiliate campaign revenue by 9 times for half a year. The clients are 2 fashion stores, Bellilily and FairySeason, with 1-2M initial monthly traffic. Indoleads installed retargeting pixels at the merchants' websites and collected their audience. Publishers used dynamic display, social media, and push traffic to "close" those customers who haven't checked out.
#1 Pixel-based Retargeting: That All Mighty Pixel
This type of retargeting works with the help of a JavaScript code (often referred to as a pixel) that is placed on your website or post-click landing page. After you attach the pixel, every time a visitor arrives at your website or post-click landing page, the pixel drops an anonymous browser cookie in the visitor's browser, making their browser "cookied." When they leave your site to surf the web, that cookie notifies retargeting platforms to serve specific ads based on the specific pages they visited on your website.
The advantage of pixel-based retargeting is that it is timely (they can be retargeted pretty immediately after leaving your site), specific to a particular item and page on your site, and behavior-based.
Facebook Retargeting
The Facebook Pixel, also known informally as the Facebook retargeting pixel, is a snippet of code you can insert into the back end of your website. Like other tags, it helps drive and decode key performance metrics generated by a particular platform. Specifically, the Facebook Pixel helps businesses with a Facebook page determine and improve the ROI from the world's biggest social network.
How can it be used?
Easily! You can build custom audiences with it, and this is one of Facebook's most powerful targeting capabilities. Instead of building your audience with the social network's self-serve ad tool, you have the option to let the Facebook Pixel do it for you. It makes the whole process faster, easier.
And if you want to expand your reach beyond the ones visiting your website, here is lookalike audiences are for. By installing the Facebook retargeting pixel, you can use your custom audiences as a starting point for new audiences that Facebook will automatically generate to be similar to the original. That means you can reach ideal prospects like the ones in your custom audience, and you can do it faster than ever.
Also, using the pixel to track and improve conversions is probably one of the main reasons for using a Facebook pixel at all. Installing one on key post-click landing pages will inform you of who's converting, which pages they're visiting, and how much ROI your campaigns are delivering.
What is even more exciting? You can retarget specific URL visits, making the ads even more personal and focused, because you are retargeting those who have already visited some specific pages of your website. Check this out: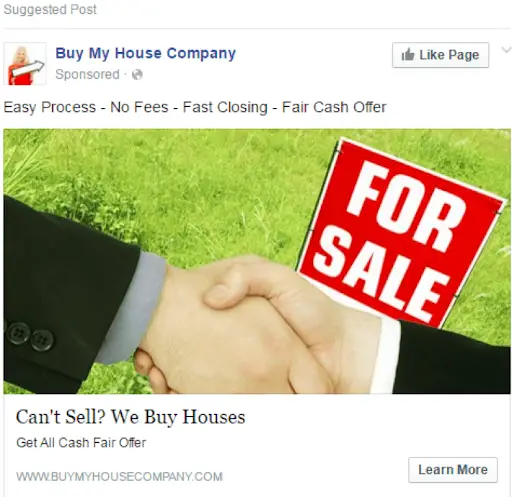 It makes your ad a single-problem solver for this particular customer. Isn't that the secret to effective retargeting? Show people how your product can change their life for the better.
#2 Remarketing list: Retarget Your Existing Customers
First things first, the difference between two concepts. When it comes to retargeting vs. remarketing, the main difference is in the strategy. Retargeting is mostly about serving ads to potential customers based on cookies while remarketing is usually based on email. Remarketing works if you already have lists of your existing contacts.
"They are already my customs, why should I bother retargeting them?" – is probably your thought. You are right…but you are wrong, and here is why.
There must be hundreds or thousands (depending on your business size) unresponsive email subscribers who haven't purchased in a while. It is an almost inevitable fact: most of your subscribers are going to become unresponsive at some point. This means your email upsells aren't even reaching your audience.
What to do? Start retargeting your customers!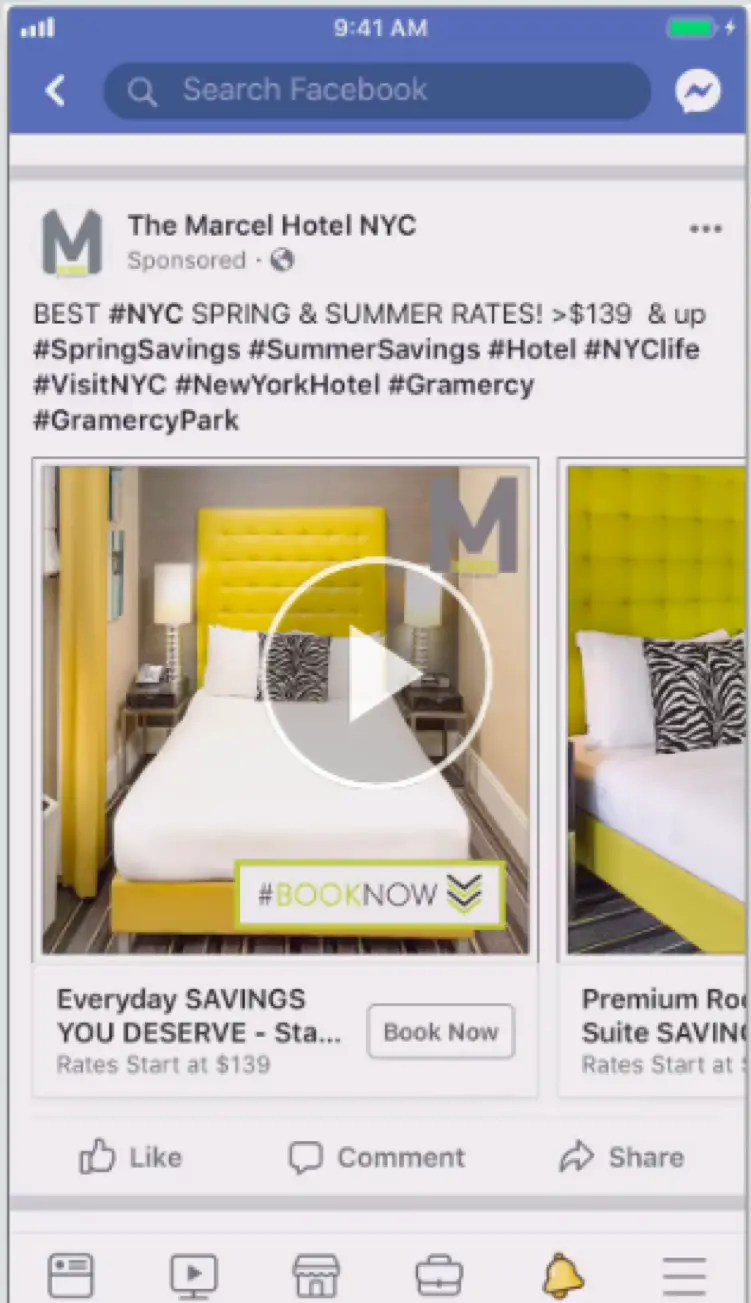 And it's actually incredibly cheap because the ads are so relevant, which means your CTR will be high. And people will get back to you. Why? Because they have already converted on your products and services, they have once been your customers, meaning you risk nothing by asking them to come back. And it's incredibly easy to set up, too.
The way that works is you upload a list of the email addresses to a retargeting campaign (usually on a social network like Facebook or Twitter, also on Google Ads), and the platform will identify users on that network who have those addresses and serve retargeting ads just to them.
On Facebook it can be done easily. Whether it be email addresses, phone numbers, or even Facebook user IDs, you can pull a list of contacts from your CRM or wherever your customer data is stored, upload it directly to Facebook, and target people with ads that are relevant to where they are within your sales funnel. Again, it only takes a few minutes to set up.
#3 Facebook Lead Ads Retargeting
Facebook has a powerful form of lead generation, "Lead Ads", that can be turned into a great retargeting weapon.
Lead ads are essentially form-based ads that offer lead magnets in exchange for customer information like email address and job type. When someone clicks on a lead ad, they are presented with a form that's pre-populated with information from their Facebook profile. The rest can be completed in a few easy taps. What is so amazing about it is that Facebook Lead Ads are actually one of the most intuitive, natural-looking forms you can create. And one of the best ways to run these ads is by using Facebook page engagement as a retargeting setting. Why? Because you know these users are active on Facebook, which means your retargeting efforts are going to be much more successful.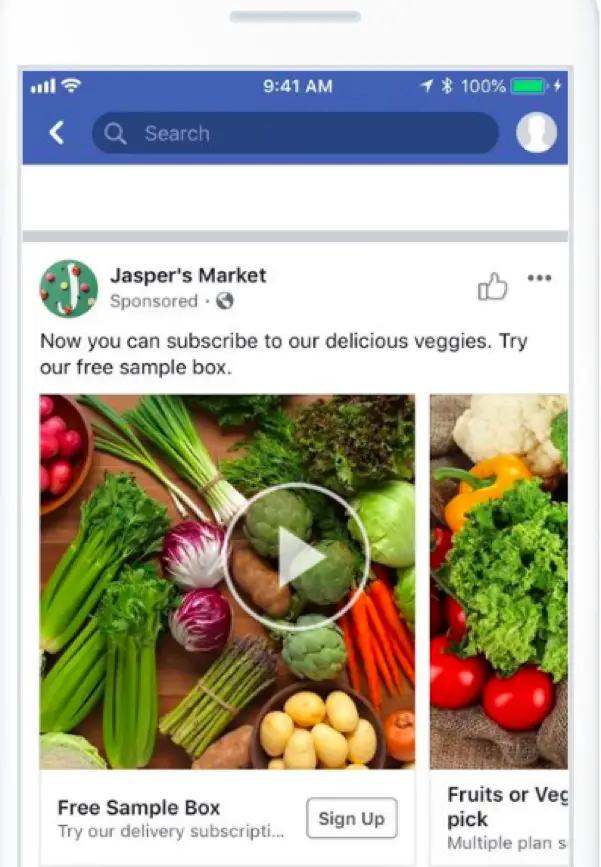 Look how seamlessly the ad is integrated. Remember the basics: people don't browse Facebook to see ads, they do it to interact with friends and family or read news. So taking someone off site is a big risk in wasting your ad spend and causing them to click through but not convert. That's the reason why lead ads are so successful. They don't interrupt the habits of a typical Facebook user, they don't look like those obnoxious ads yet they still allow to get the lead magnet. A dream? Quite so.
#4 Retarget It With Indoleads
We at Indoleads are always at the leading edge of most effective affiliate tools trends, that's why we pay so much attention to retargeting.
Here's how it works for our publishers: our publishers place a small piece of code (aka pixel) on their websites. This pixel is not visible to the visitors and doesn't affect the site's performance. Whenever a new visitor passes by the site, the pixel drops an anonymous browser cookie to the user. Then publishers collect the needed data on the audience and can freely serve the targeted ads on social media, banners and so on. Take a look at some of them: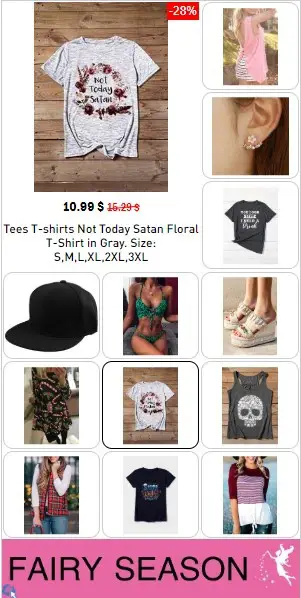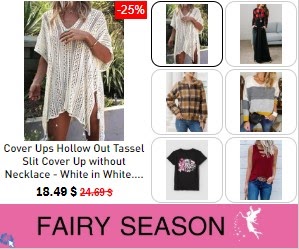 Indoleads retargeting tool however, also provides a "dynamic retargeting" option, which makes the whole retargeting thing even more useful. It allows unlimited possibilities personalized parameters, such as targeting users from certain age ranges, users that have purchased a product of a certain value, or any other specific event occurring on the website.
To set up a retargeting campaign, the first thing to do is generate your retargeting pixel and place is on all pages of your site where you would like the pixel to fire. Our support team or your Account manager will be more than happy to help you set it up for your specific needs.
Retargeting ads return the best ROI ever, and it's not a joke. This amazing strategy basically drives potential leads back to your website, and gives publishers tons of useful information. Want to try this out? Just join Indoleads and start retargeting it like a pro!

Hardik Savani
I'm a full-stack developer, entrepreneur and owner of Aatman Infotech. I live in India and I love to write tutorials and tips that can help to other artisan. I am a big fan of PHP, Laravel, Angular, Vue, Node, Javascript, JQuery, Codeigniter and Bootstrap from the early stage. I believe in Hardworking and Consistency.