Category : MySql
ItSolutionStuff.com have tutorials for MySql, here you can study articles of MySql, MySql posts collection, most popular and useful tutorials of MySql, here you can find list of all relevant posts and example about MySql, we have lists of tutorials and examples about MySql.very simple and quick example collection of Latest MySql category.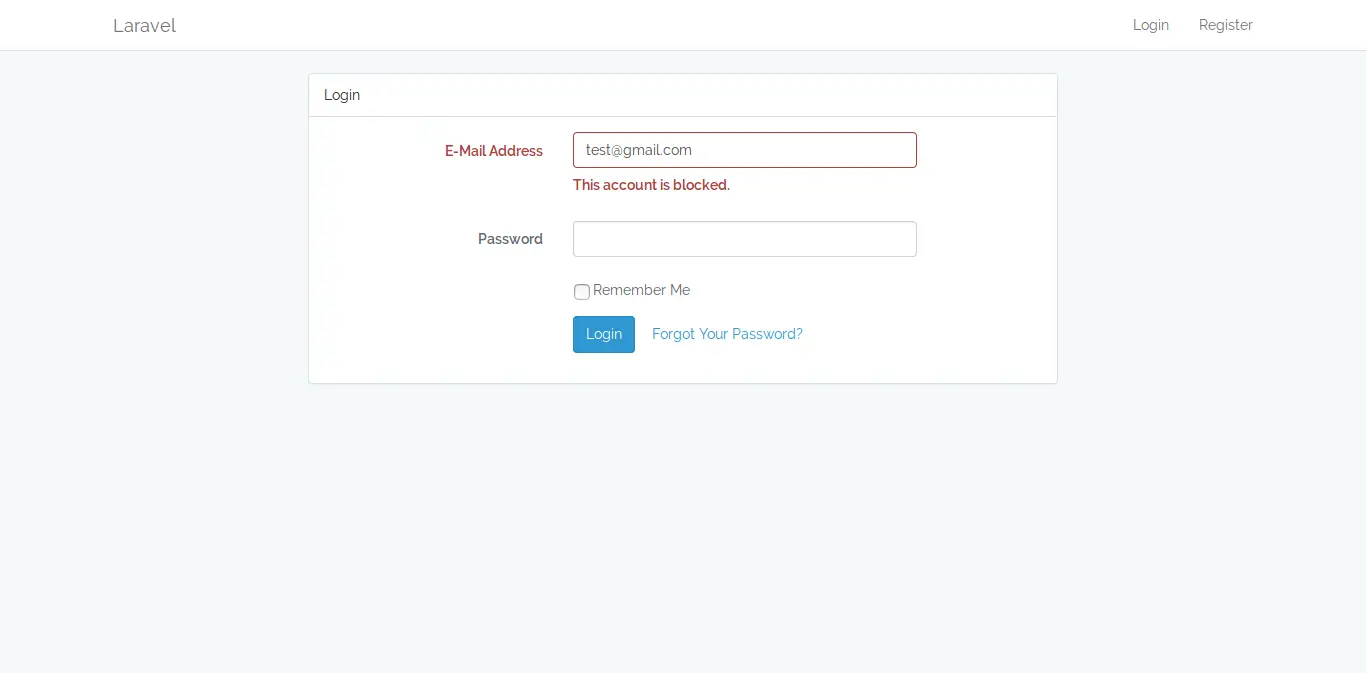 In this tutorial, i am going to share with you how to create user block and unblock feature in your laravel 5 application using laravel-ban composer package. It will mostly require to create user ban and revoke functionality for security reason. If you are developing big web application then it mus.....
---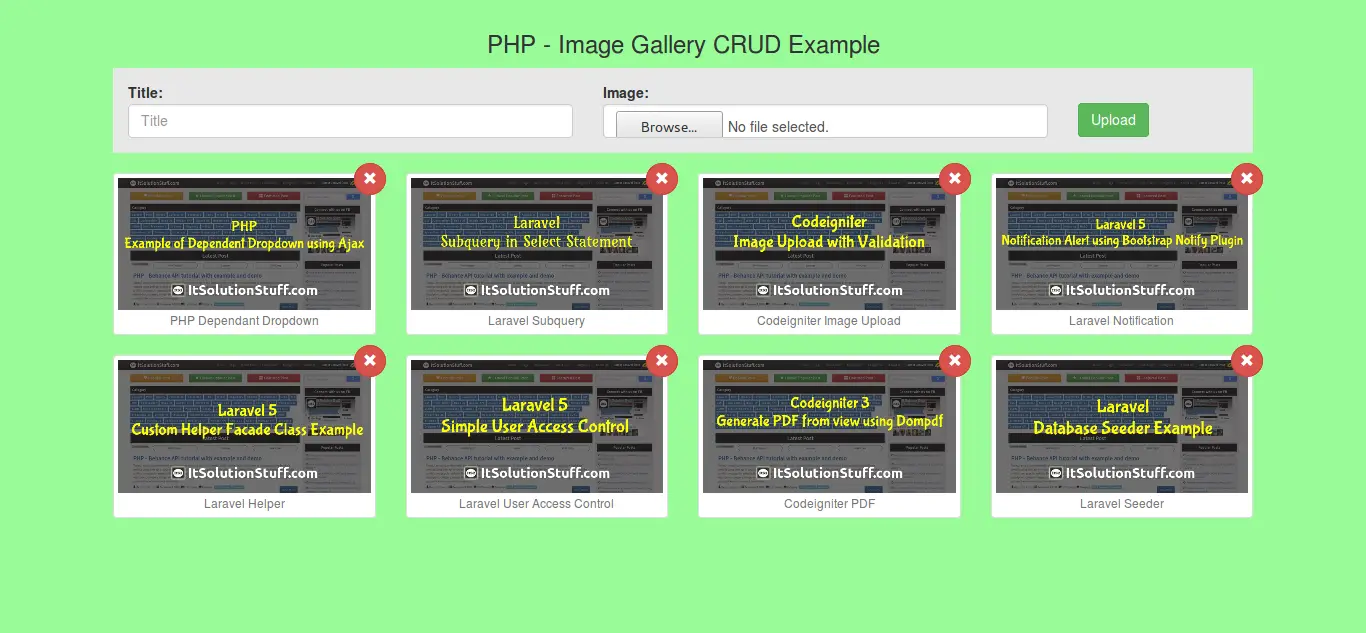 Today we will learn how to create simple image gallery crud using bootstrap, mysql database, fancy box and PHP. We will create example from scratch so it will be easy to get full script example. Sometimes, we almost require to create image gallery or insert update and delete module for user, employ.....
---
---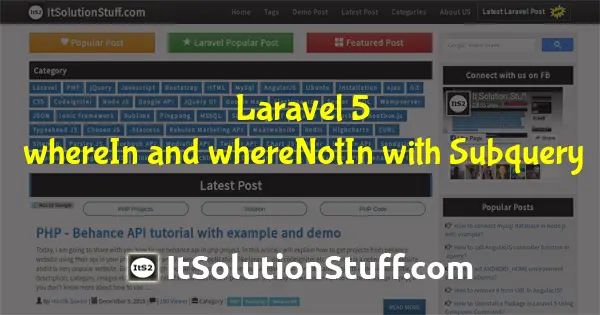 As you know laravel is very popular php framework in today. So every point will be require for database related and that important. In this post i would like to share with you how to use subquery with whereIn and whereNotIn clause from scratch. We may sometimes require to use select query with wher.....
---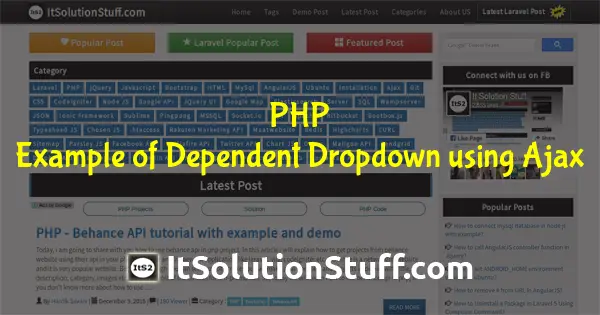 In this post, i am going to share with you how to make dynamic dependent dropdown list using jquery ajax with php MySQL. In this simple example through we understand how to work dependent dropdown in core PHP even if you beginner. I also posted for php laravel framework <a href="http://itsolutionstu.....
---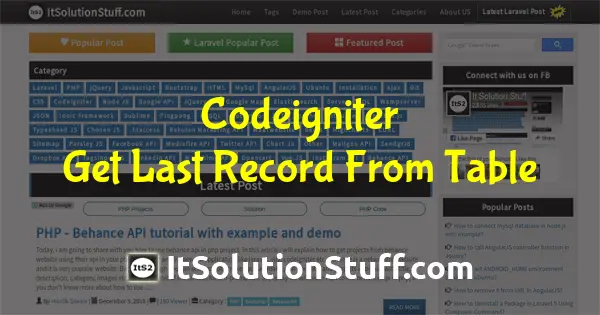 In this post we are going to learn how to get last single record from MySQl database table using Codeigniter database library. We sometime require to get only single row result in our Codeigniter application. In this post you can see how to get whole last record using Codeigniter db query. Few day .....
---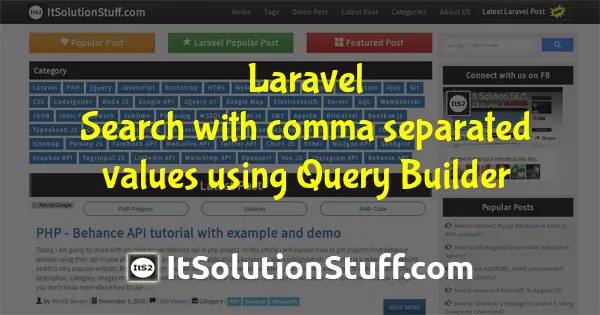 Sometimes, we require to manage to take single column for multiple integer ids, for example if we have "posts" table and require to set multiple tags on each post, so at that time we can take just single column and store selected tags ids. this way will use less memory. It is simple to store data in.....
---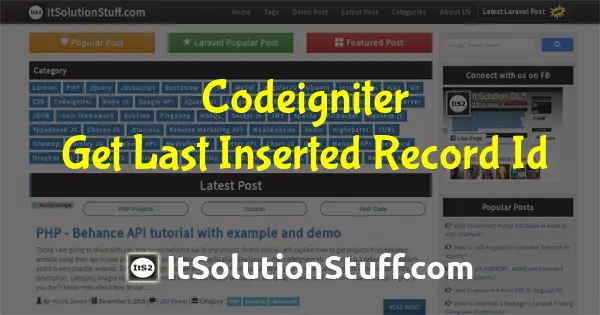 Sometimes, we require to get last insert record id from database in controller, so in this example we will learn how to get last inserted row id in Codeigniter 3 project. It's very often need to get last insert id in programming field, if you are working on Codeigniter framework and you want to fet.....
---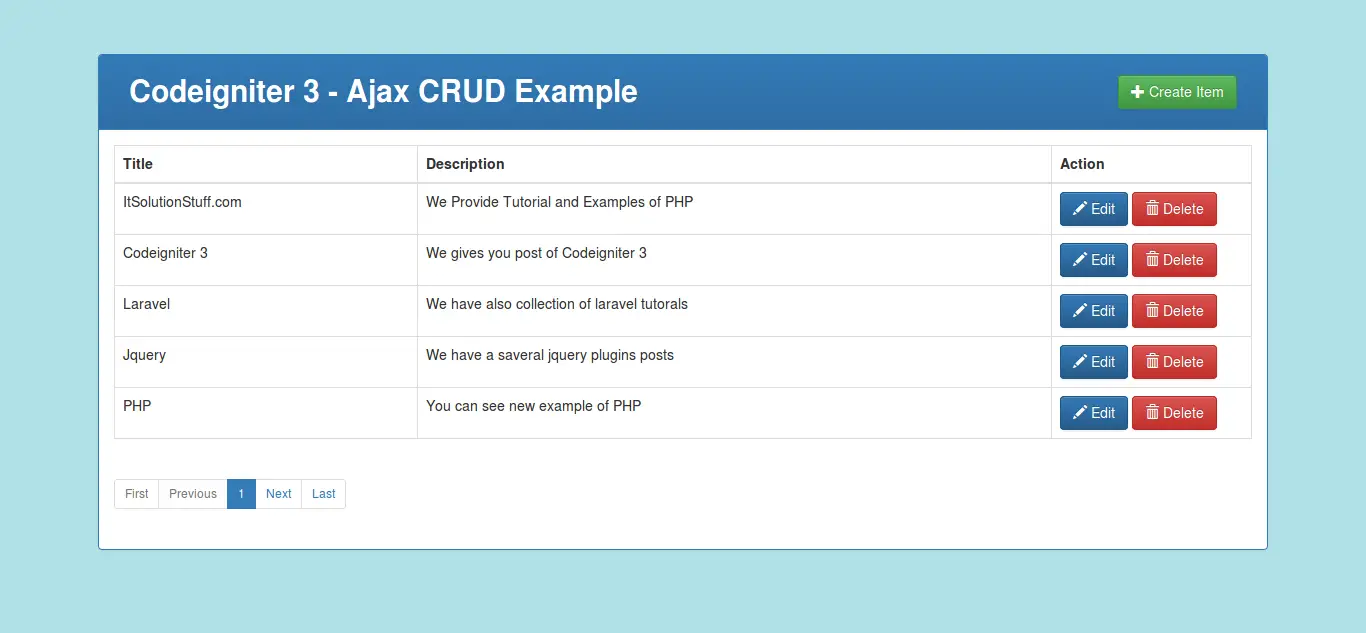 Today, i am going to share with you how to create CRUD Application with pagination using JQuery Ajax in Codeigniter 3. CRUD is a basic step of any Core Language or framework. CRUD stand for Create Read Update and Delete. So in this post we will learn insert update delete in codeigniter using jquery.....
---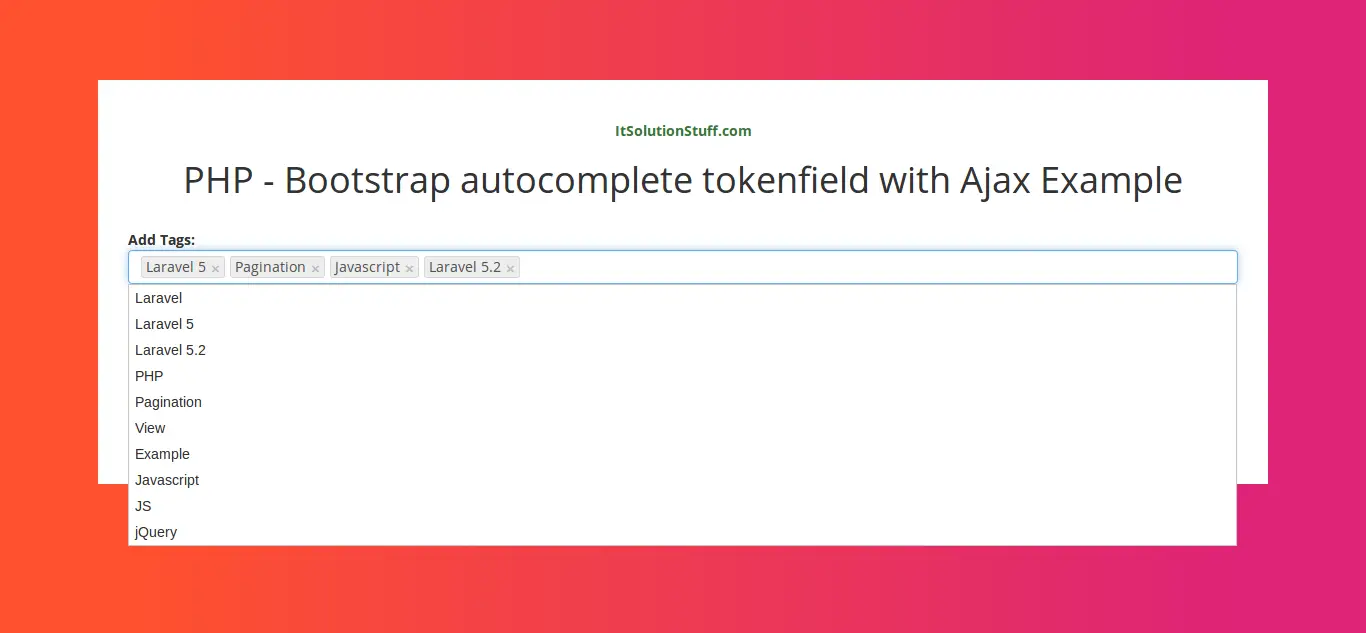 In this post, i am share with you example of how to make tokenfield autocomplete with ajax in PHP. I will give you very simple example so you can easily use with your core PHP Project and other framework like Laravel, codeigniter etc. Here in this example we use Bootstrap tokenfield plugin for tags.....
---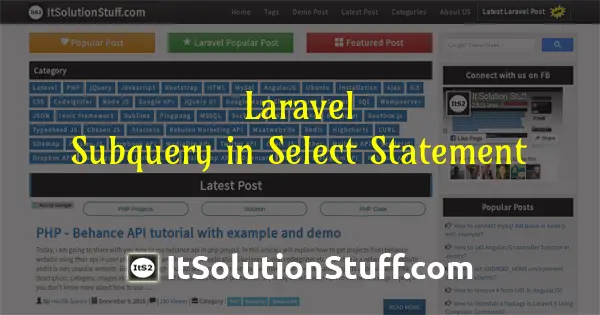 Sometimes we require to make subquery inside the select statement in Laravel. At that time we are thinking how to select from subquery using in Laravel Query Builder. In this post i will give you example of subquery in select statement in Laravel 5 application from scratch. For subquery in select .....
---
Featured Post