Category : MySql
ItSolutionStuff.com have tutorials for MySql, here you can study articles of MySql, MySql posts collection, most popular and useful tutorials of MySql, here you can find list of all relevant posts and example about MySql, we have lists of tutorials and examples about MySql.very simple and quick example collection of Latest MySql category.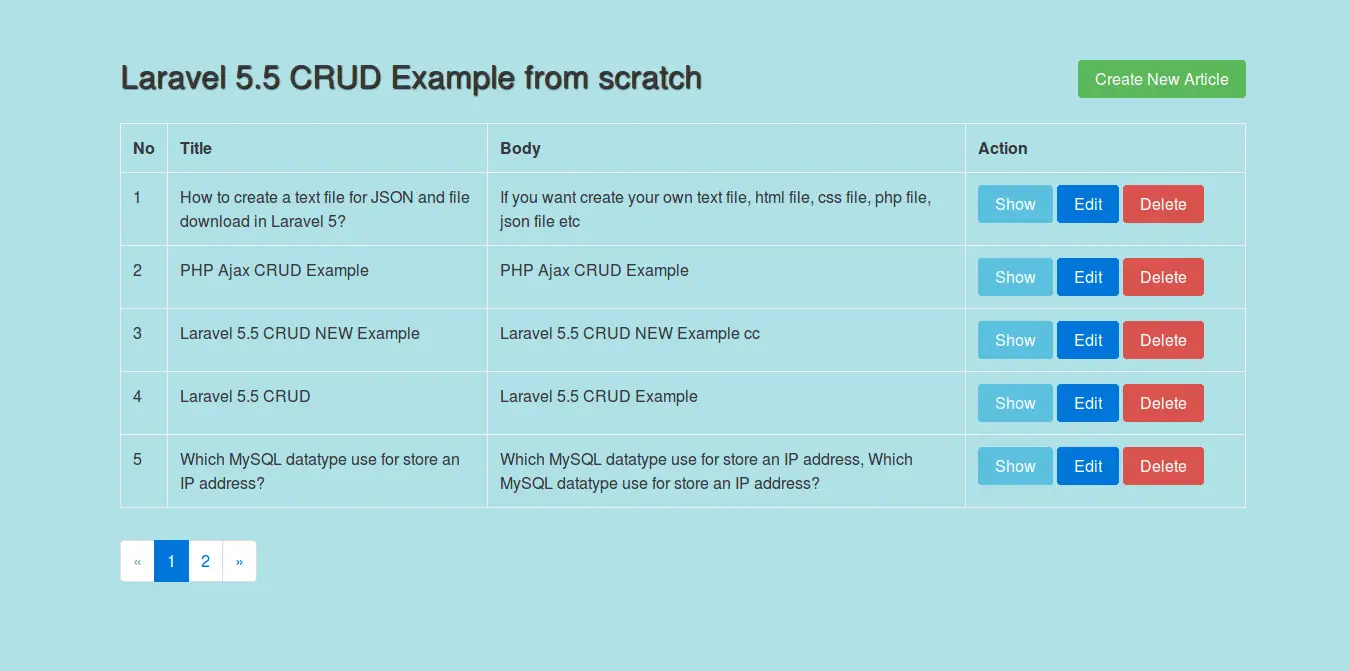 In this tutorial i will shows how you can create basic crud(create, read, update and delete) module in laravel 5.5 application. Laravel is a popular open-source PHP MVC Framework with lots of advanced development features. Laravel released it's new version 5.5 as few days ago. If you are learner.....
---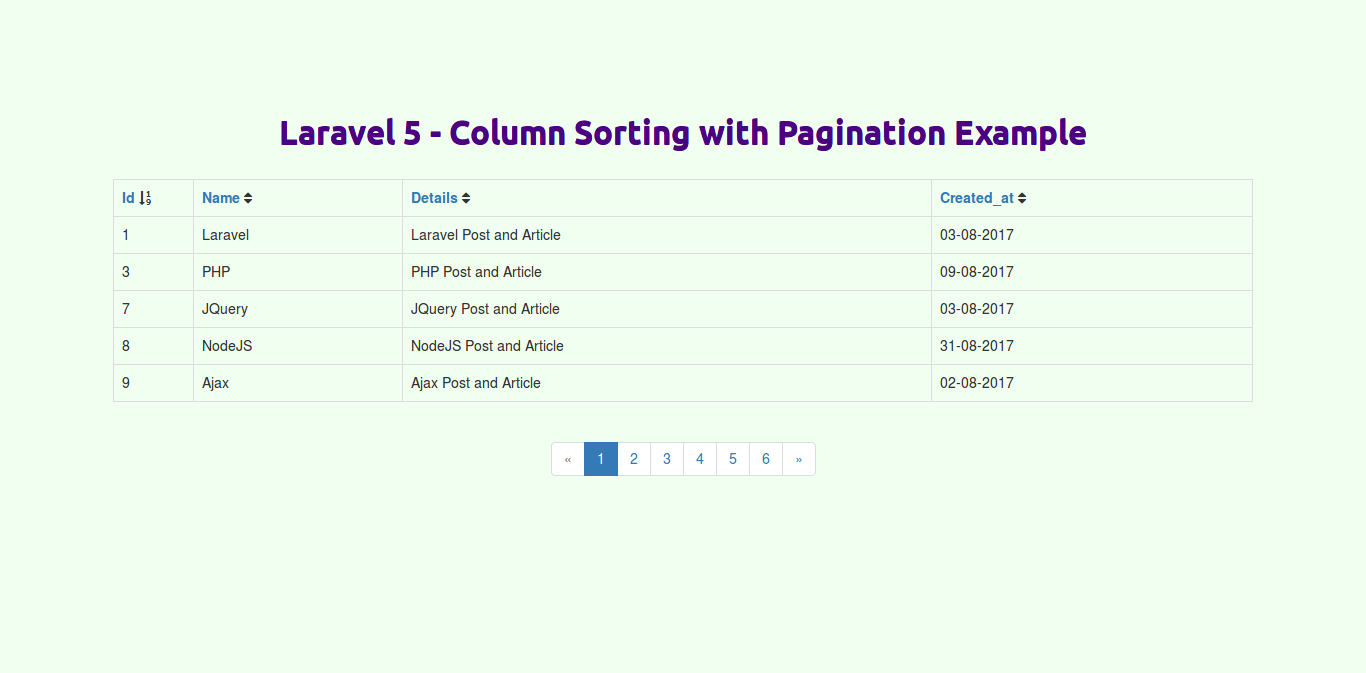 Hi, Guys i always try to find something new article for laravel developer so that can be help for his development. So Today i will share with you amazing tutorial of laravel sortable table example, you can can sort your table field with pagination. We will do it column sorting using kyslik/column-so.....
---
---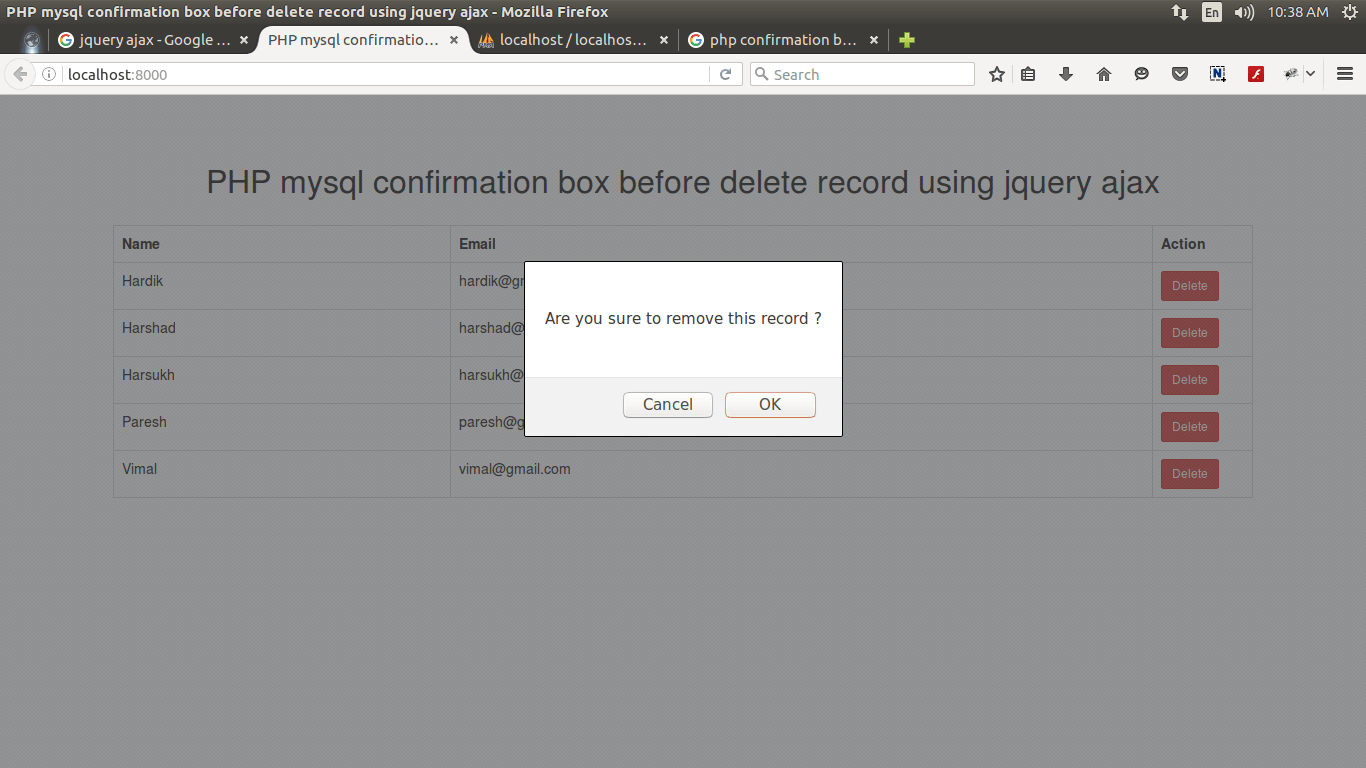 Today, i will show you how to add confirm box before delete item in php. It's always necessary to confirm yes or no about that removing record. If we confirm before delete records it's safe to client that delete right records. So in this post i will show you how to add confirmation popup of jquery a.....
---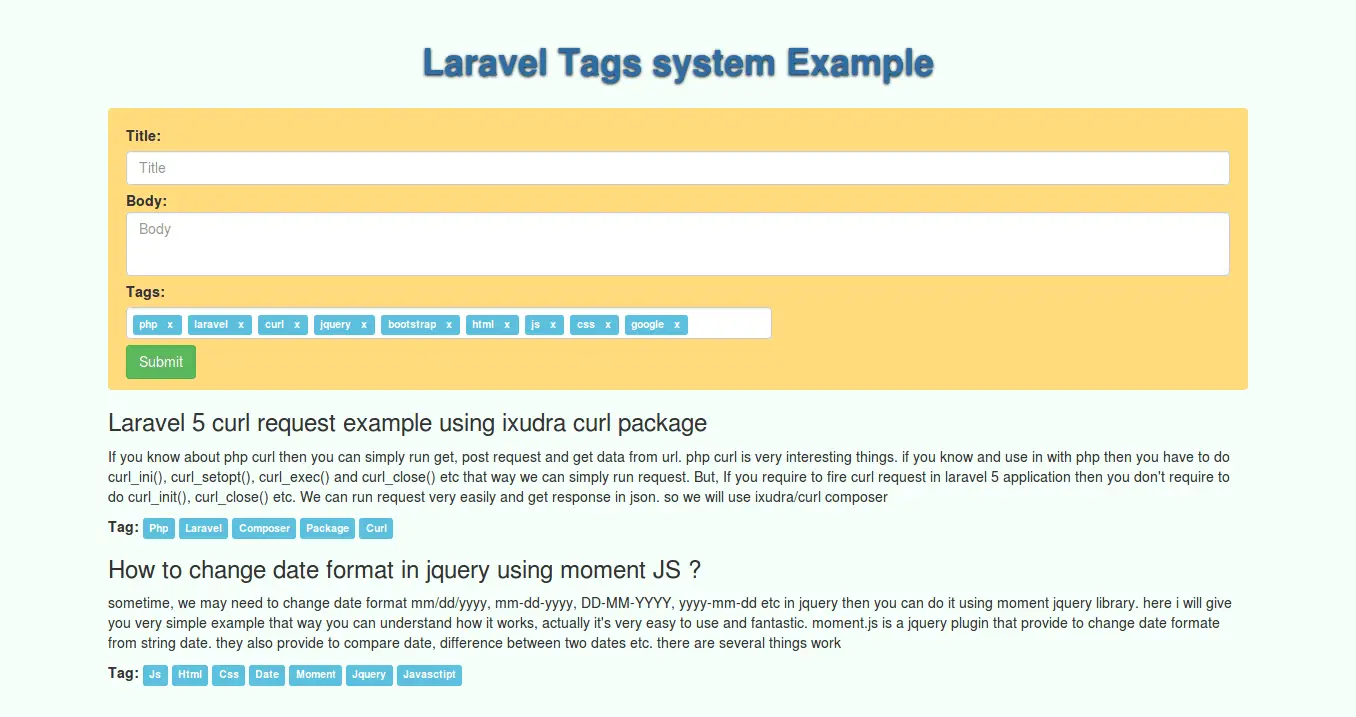 If you are writing article for your blog or your personal website then you must need to implement taggable system in your website. If you write article or post for food then you have to create tags like on foods name, foods type etc. You also maybe see on there are several blog or website available .....
---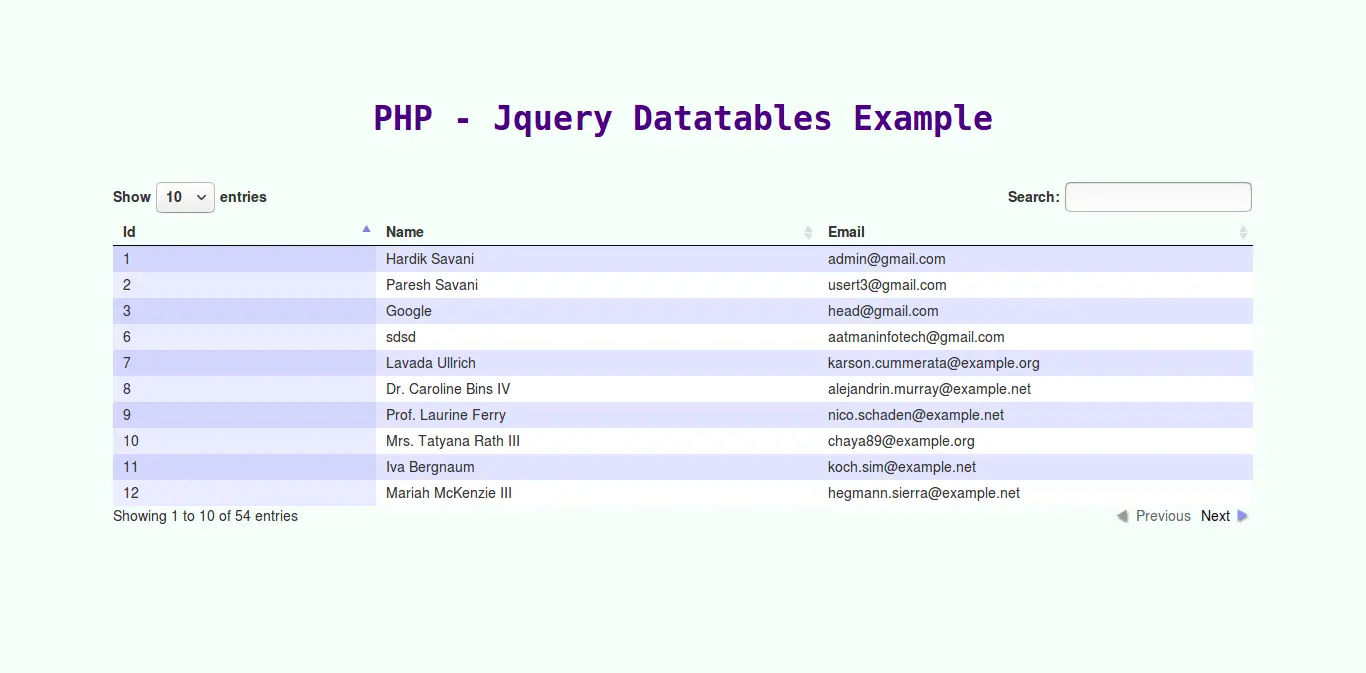 Today, i am going to share with you how to use jQuery datatable plugin in php mysql project. i will also describe small example of data table with server side scripting, here i will use PHP and MySQL to get data from server side. So you have to simple follow few step and will get small quick example.....
---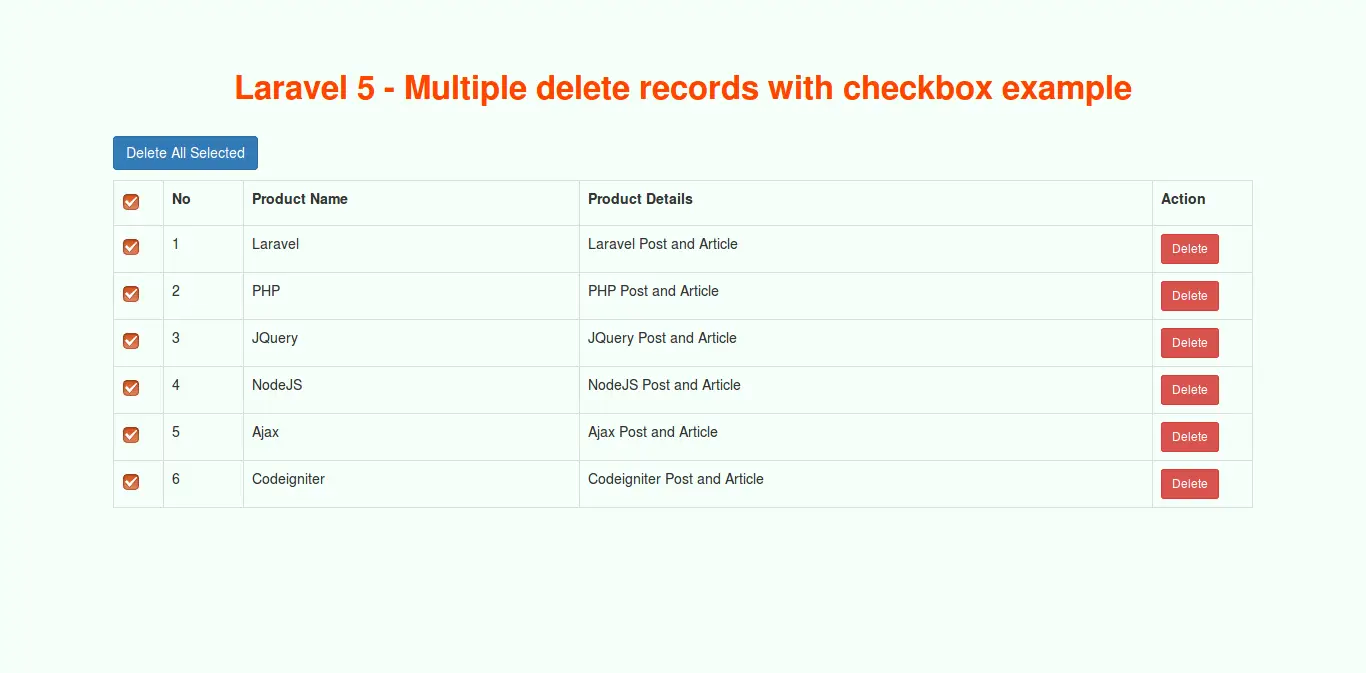 It's almost need to give feature for remove multiple records using checkbox, if you are developing e-commerce application or any big web application then you must give feature to delete multiple records. So in this post, i will let you know how to delete multiple records with checkbox in laravel 5.....
---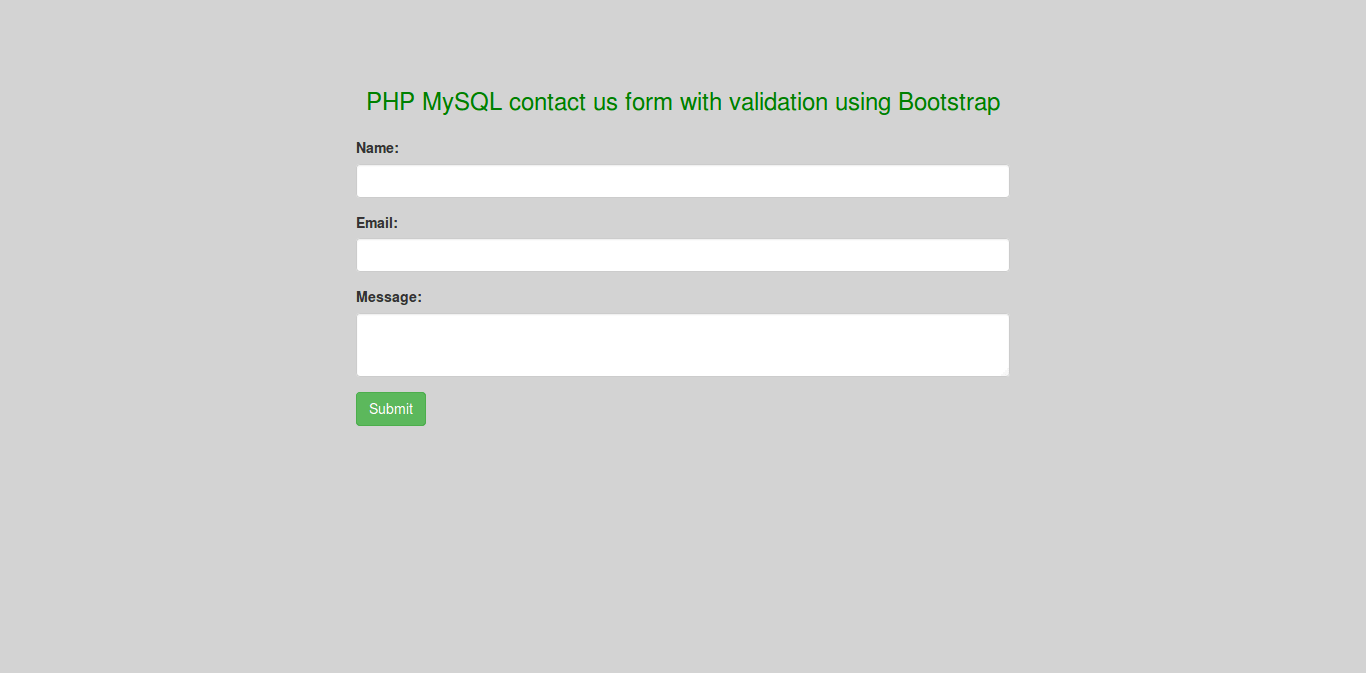 Today, i am going to share with you how to create custom contact form in PHP and store in mysql database. You can simply create enquiry form or feedback form with validation using bootstrap design. Contact US Or Feedback form is a very basic feature of every website because that way customer can co.....
---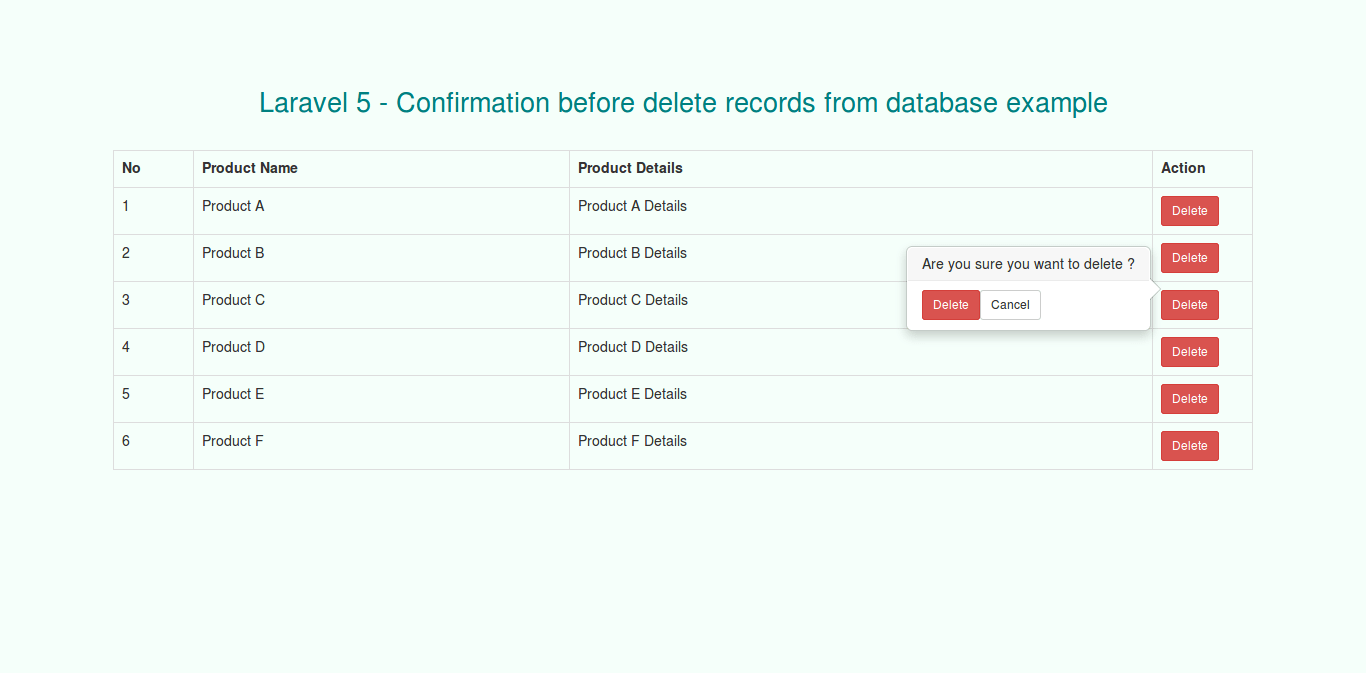 Hi Guys, In this post we will learn how to open confirm model box before deleting item in laravel 5 application. As we know very well delete operation is very command and basic feature of every web application. Also delete operation is very important part because if you remove item, post, product, c.....
---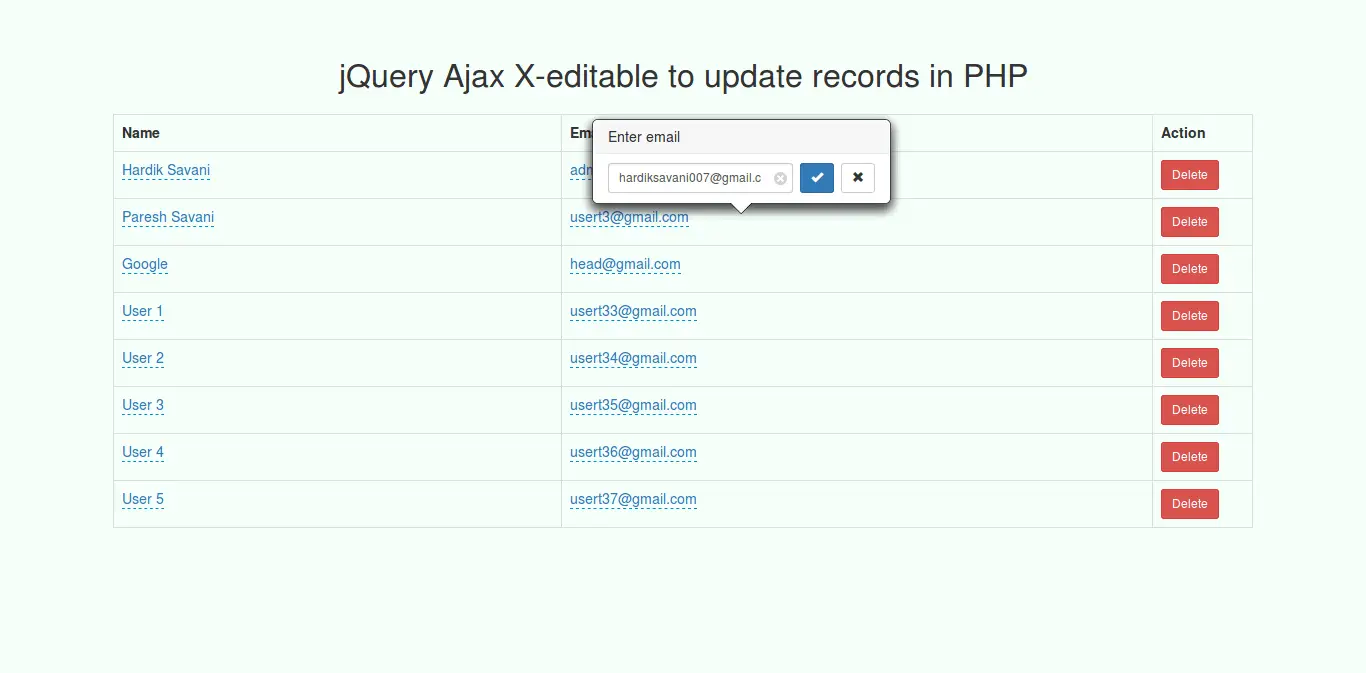 X-editable is jquery powerful plugin and it's allows you to create editable elements on your page using jquery ajax. X-editable library you can use with only bootstrap, jquery-ui and jquery. X-editable provide us edit inline element using text box, textarea, select, date, datetime, dateui, wysihtml5.....
---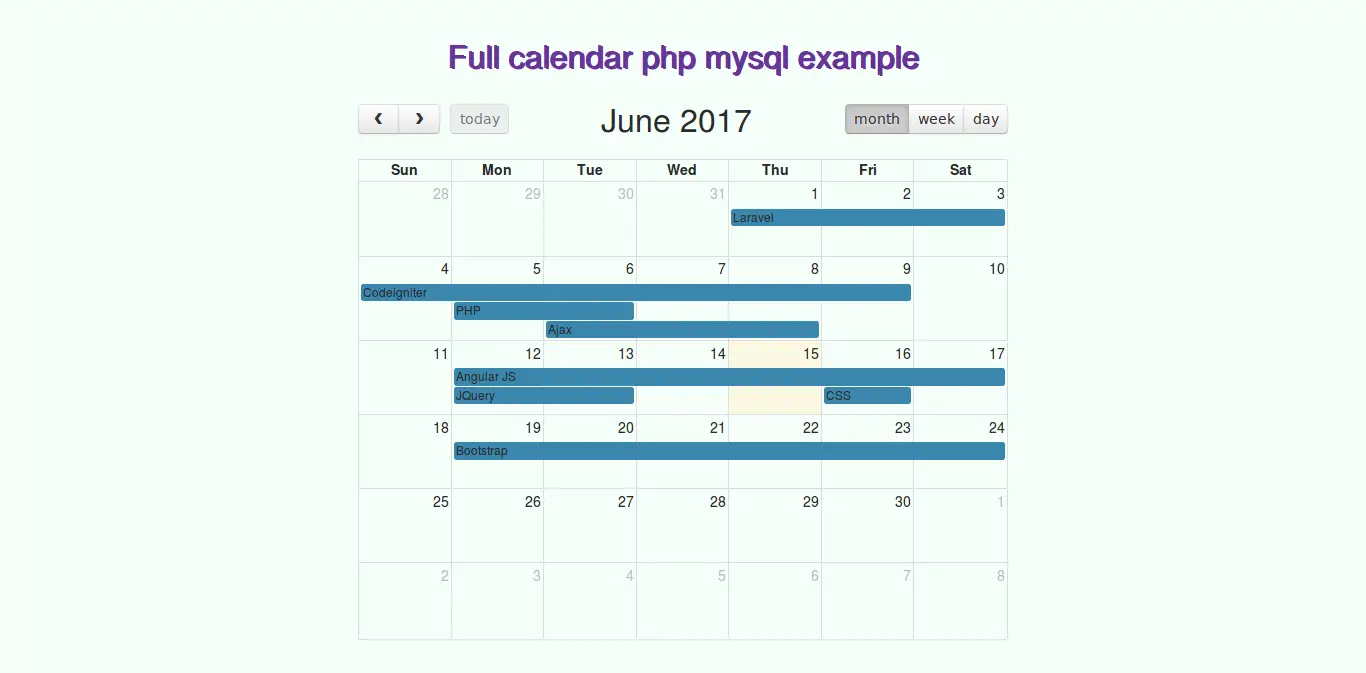 Today, i would like to share with you integration of jquery full calendar events crud operation using bootstrap, php & mysql example. Fullcalendar is jquery library that provide us to display calendar with events and more. Fullcalendar js provide year, month, week and day calendar for displaying an.....
---
Featured Post