Category : MySql
ItSolutionStuff.com have tutorials for MySql, here you can study articles of MySql, MySql posts collection, most popular and useful tutorials of MySql, here you can find list of all relevant posts and example about MySql, we have lists of tutorials and examples about MySql.very simple and quick example collection of Latest MySql category.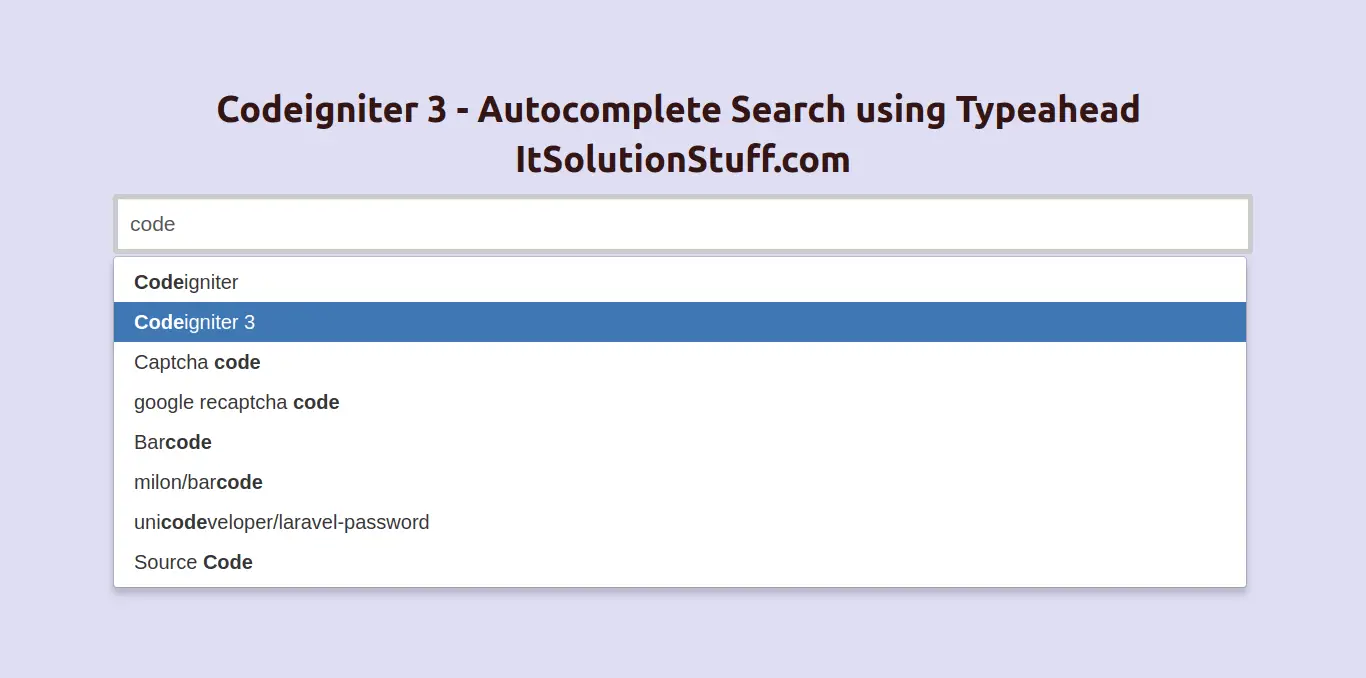 In this post. i will explain how to create step by step dynamic autocomplete using typeahead js ajax in codeigniter application. we will take simple bootstrap text box and make it dynamic real time search using typeahead jquery ajax in codeigniter application. As we know, codeigniter is famous fram.....
---
we may sometime require to create like and dislike functionality for your posts, tutorials, articles, products etc in your laravel 5.6 application like on facebook, twitter, google etc. here i will show you how to build ajax realtime like unlike system in laravel 5.6 application. In this tutorial,.....
---
---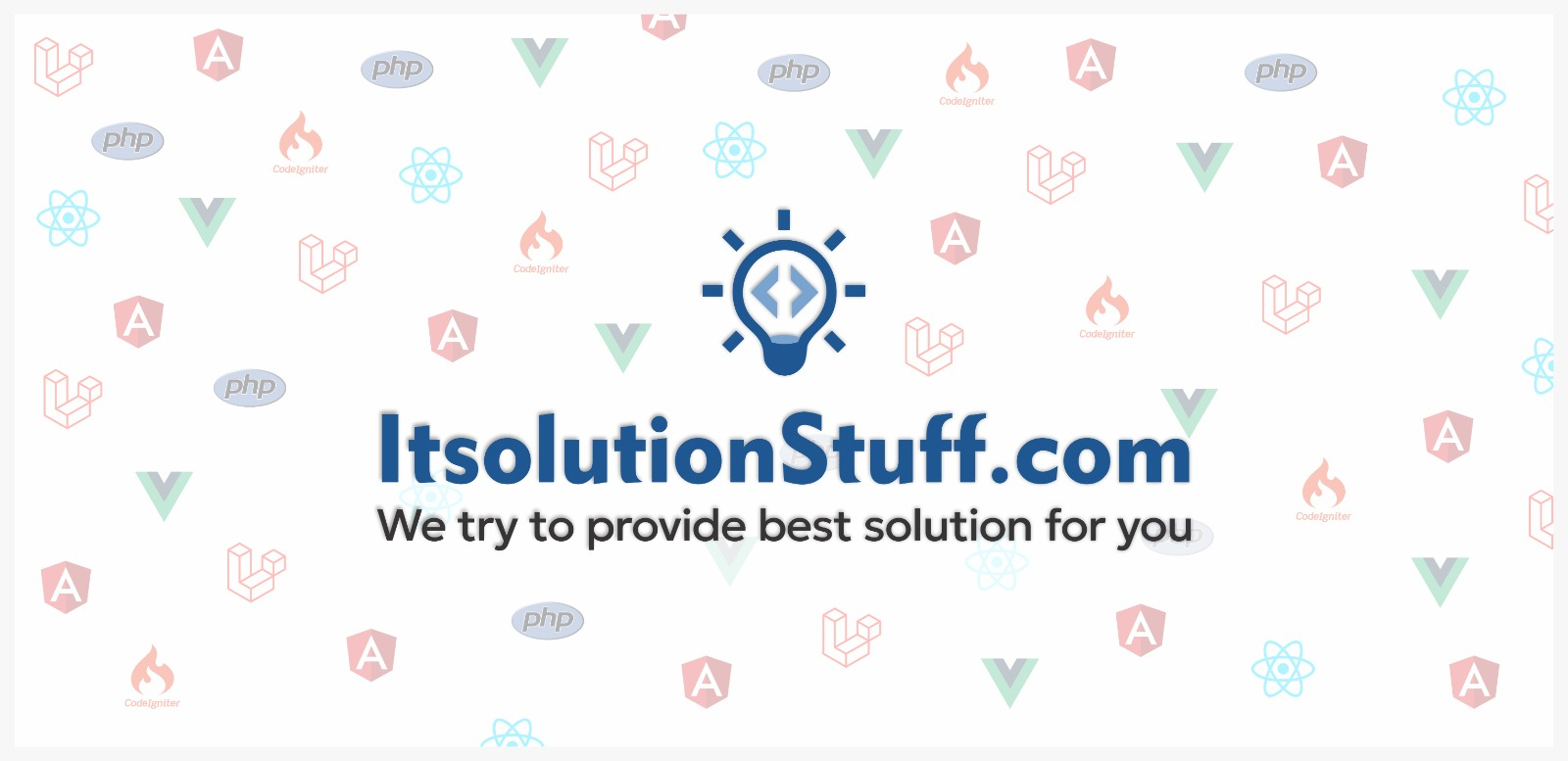 In this post, i would like to share with you how to send ajax post request with data to codeigniter controller example. Here in full example we will also check for ajax request using is_ajax_request and send post request using jquery. jQuery Ajax methods really made easy to post or get a data and .....
---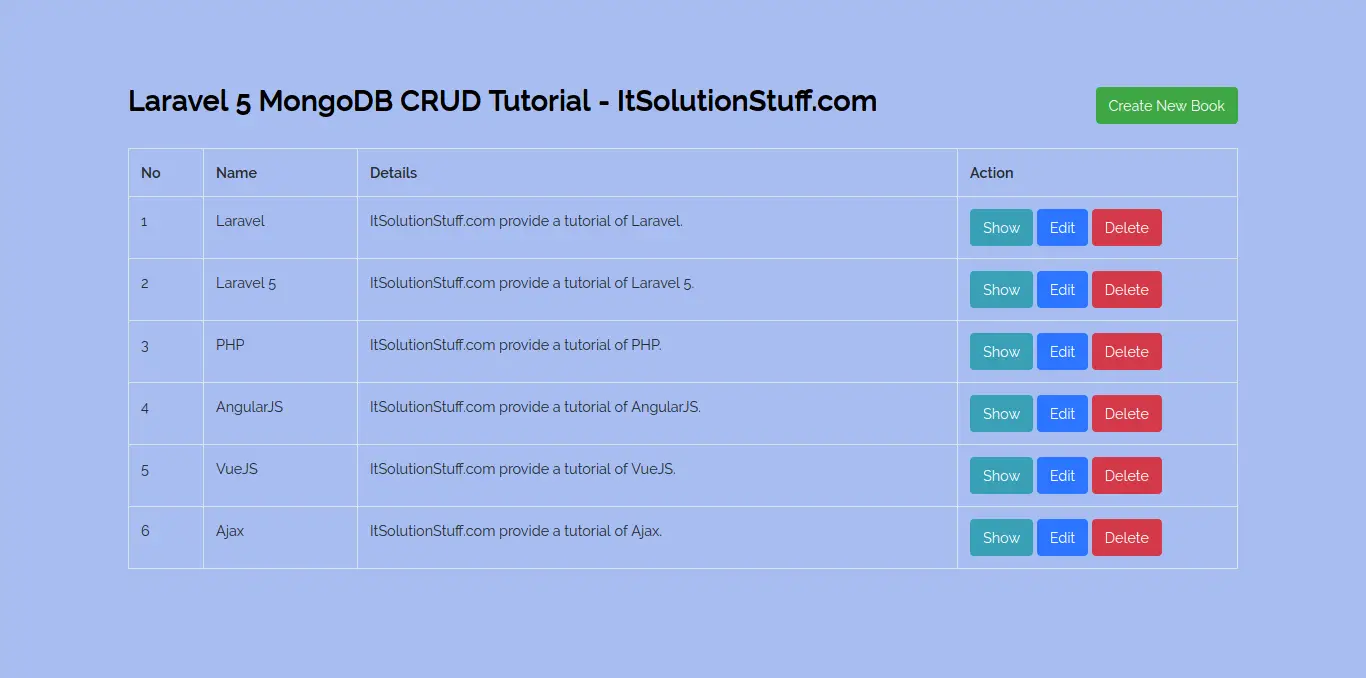 today, most of the developer choose mongodb as database, because it takes less memory to store data and the very simple way we can use it. Laravel is also more popular in today's market. So in this tutorial, I would like to share with you Laravel 5.6 with MongoDB CRUD operation. here we will use mo.....
---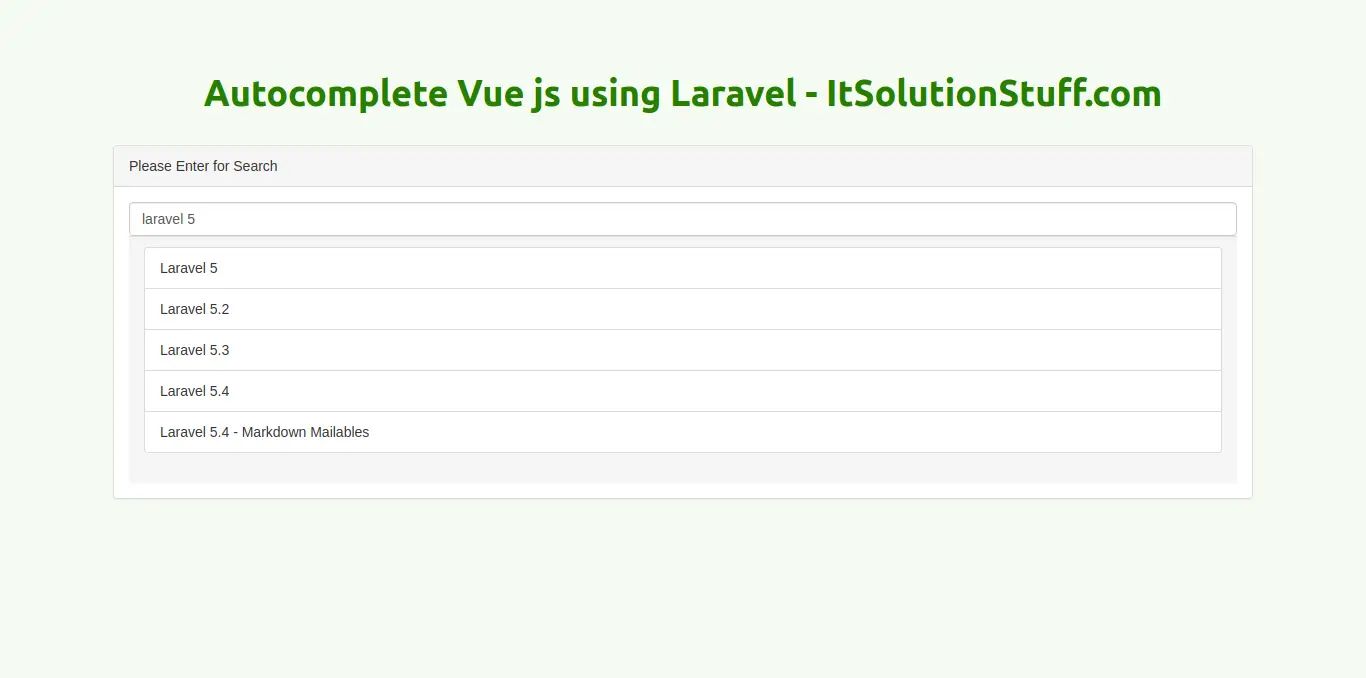 Today, we are going to learn ajax live search and autocomplete using vue js components in laravel 5.6 application. here we will create simple and nice example of autocomplete in vue.js using laravel api. we will use axios for getting records in vue js, so just follow this tutorial and get full examp.....
---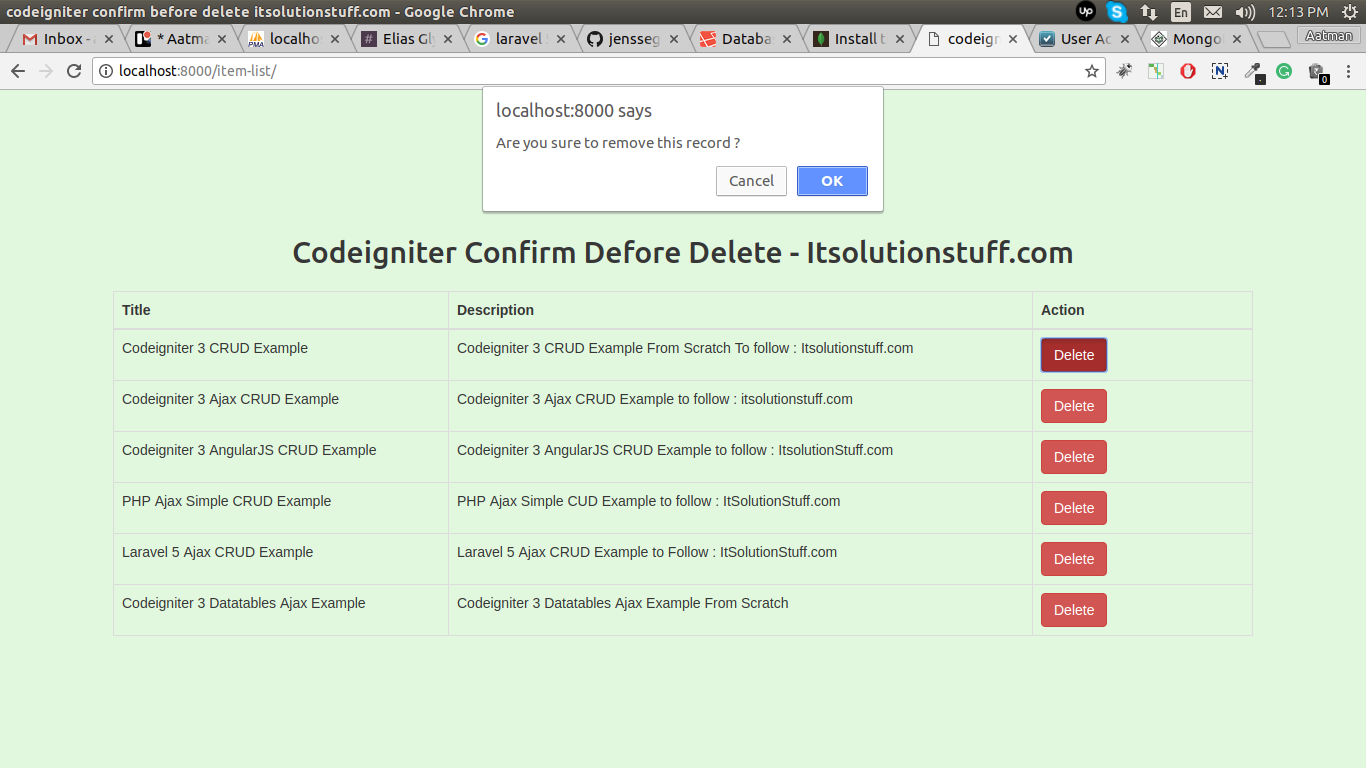 We always require to add conformation box before delete mysql rows in our codeigniter 3 application. now what i will do, when user will click on delete button or link i want to pop up messages or jquery confirm box with message like "Are you sure want to remove this item ?" If user click Yes proceed.....
---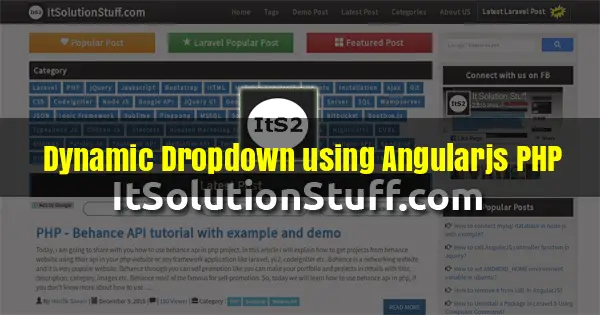 Sometime, we may need to create dynamic dropdown in our angular application using PHP or using API. here i will give you small example for populate dropdown dynamically from database using php mysql. you can simply create country state city drop down list using angular. Here, we will bind two selec.....
---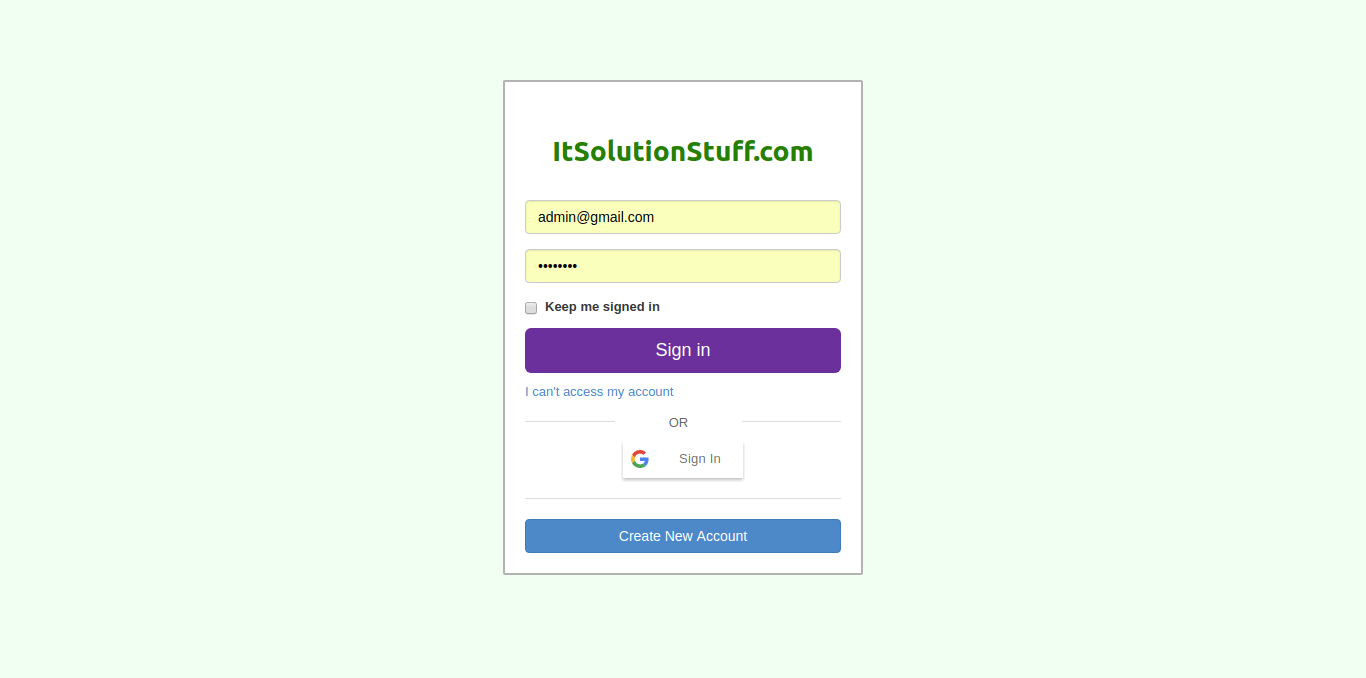 In this post, i am going to share with you how to login / signin / signup with google account in PHP project. i will implement login with google account and store it in mysql database in PHP. in this example I will implement login with Gmail account on your website. In today's world as we know. soc.....
---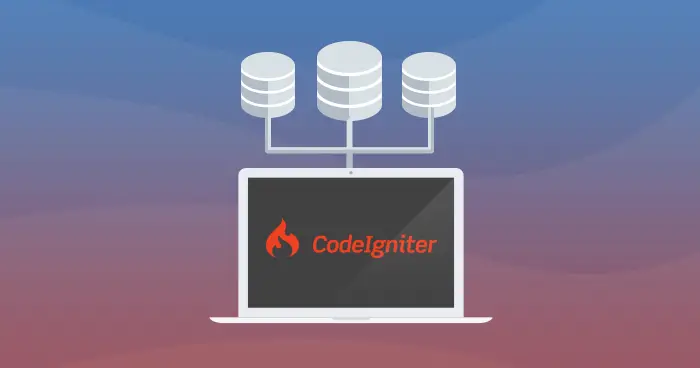 Today, I want to share with you how to connect multiple databases in PHP CodeIgniter 3 application. it is very easy to configure multiple databases in CodeIgniter app. you can simply add database query, join etc with multiple databases. As we know well, in today we may need to add multiple databas.....
---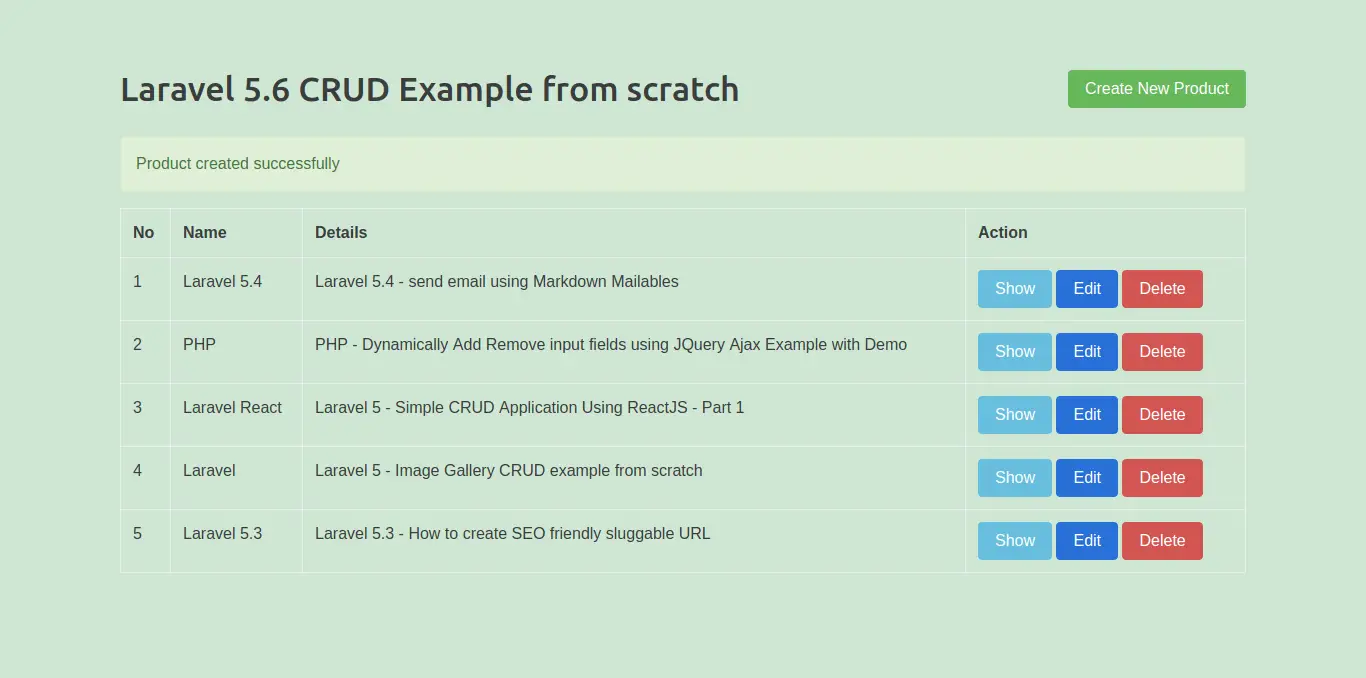 Here, I would like to share with you basic crud(create, read, update and delete) application module in laravel 5.6 version. In this port i will show explain simple inert update delete application in laravel 5.6 project. You have to just follow bellow step to create CRUD app in laravel 5.6. Larave.....
---
Featured Post