Category : MySql
ItSolutionStuff.com have tutorials for MySql, here you can study articles of MySql, MySql posts collection, most popular and useful tutorials of MySql, here you can find list of all relevant posts and example about MySql, we have lists of tutorials and examples about MySql.very simple and quick example collection of Latest MySql category.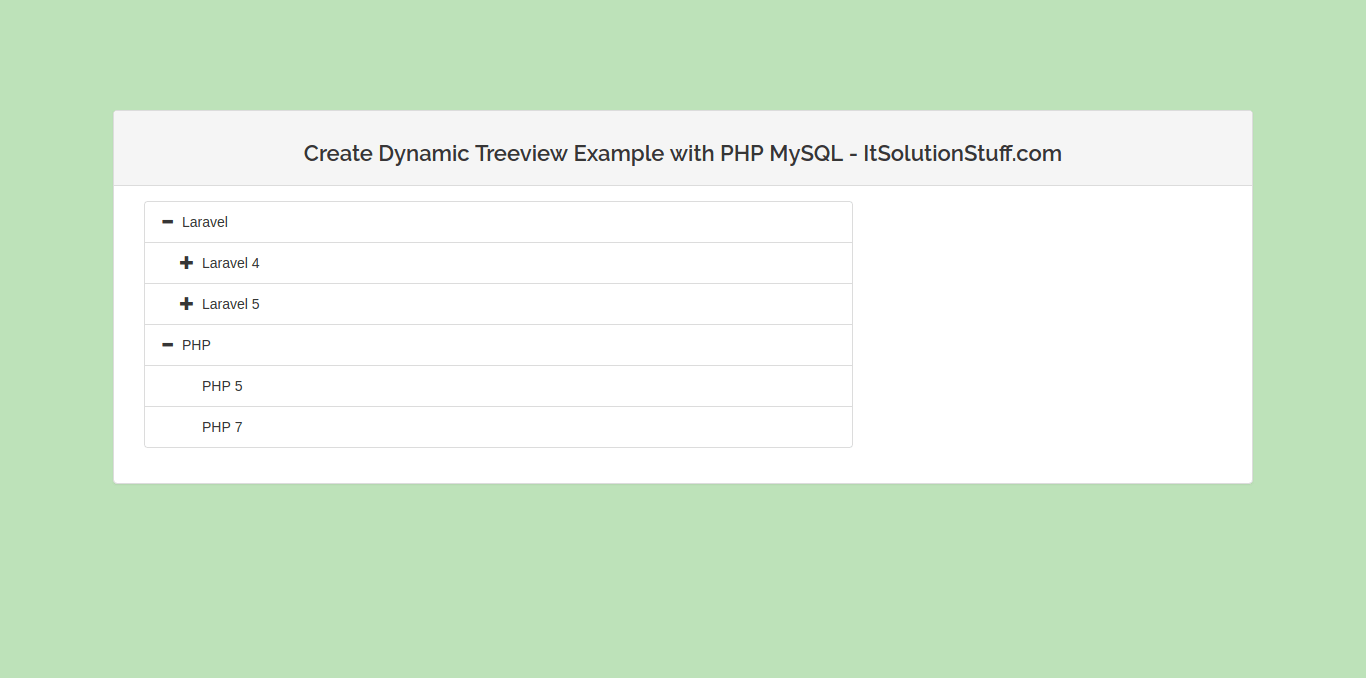 Hi, If you are looking for tutorial on how to create dynamic treeview for menu or category using php mysql, then you are a right place. In this example we will build step by step dynamic tree view from database in php. If you want to create treeview in your website application then you should use B.....
---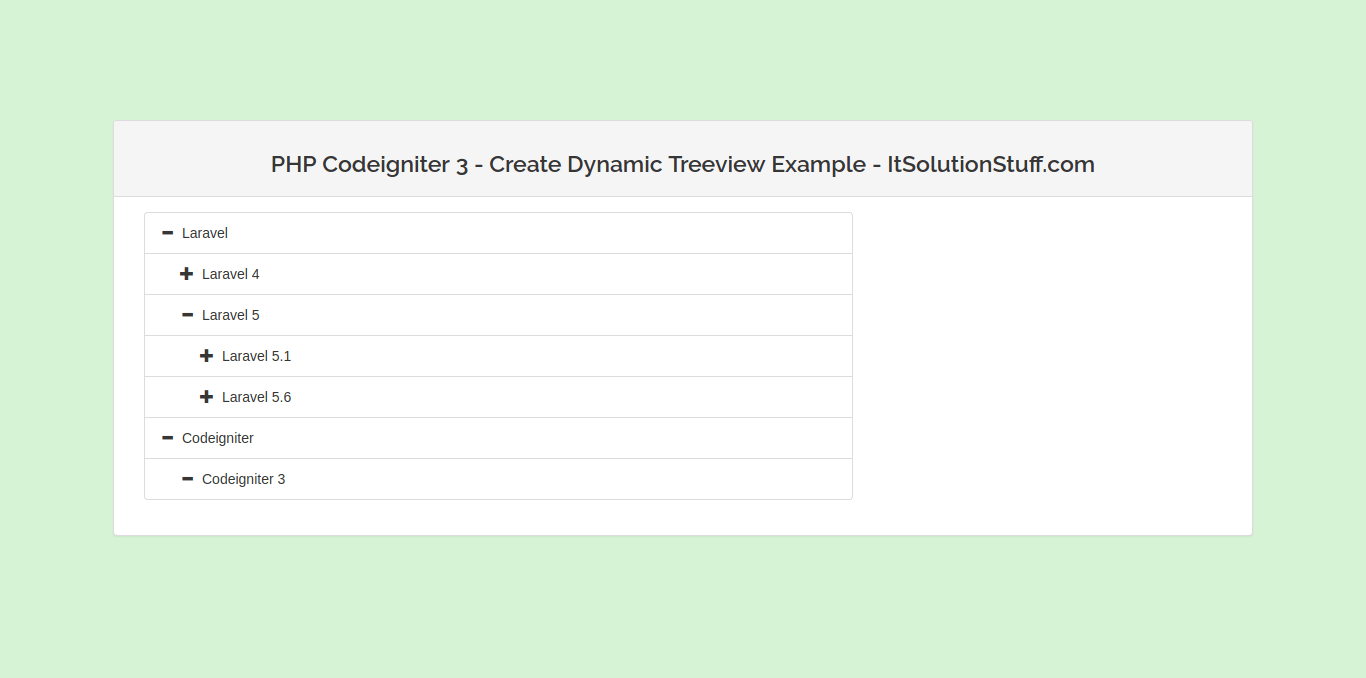 Today, i am going to share with you how to create dynamic treeview node from mysql database in codeigniter 3. In this tutorial, we will build step by step dynamic tree structure using bootstrap treeview js in codeigniter 3. We may require to create dynamic tree structure for category tree etc.....
---
---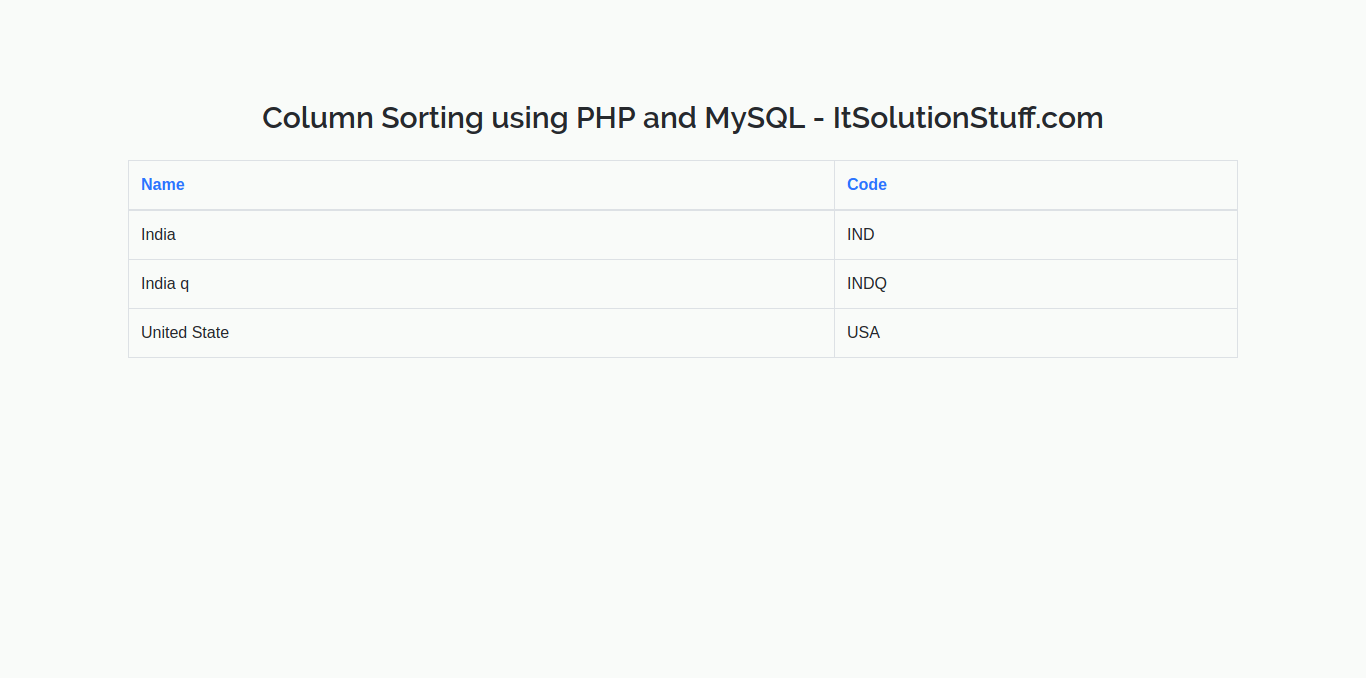 In this example, i will show you simple way to create table column sorting from database using php mysql. we will do it sorting column by clicking column header with php and mysql in table. It is a very basic example for php starter to create column sort ascending descending order by click on colu.....
---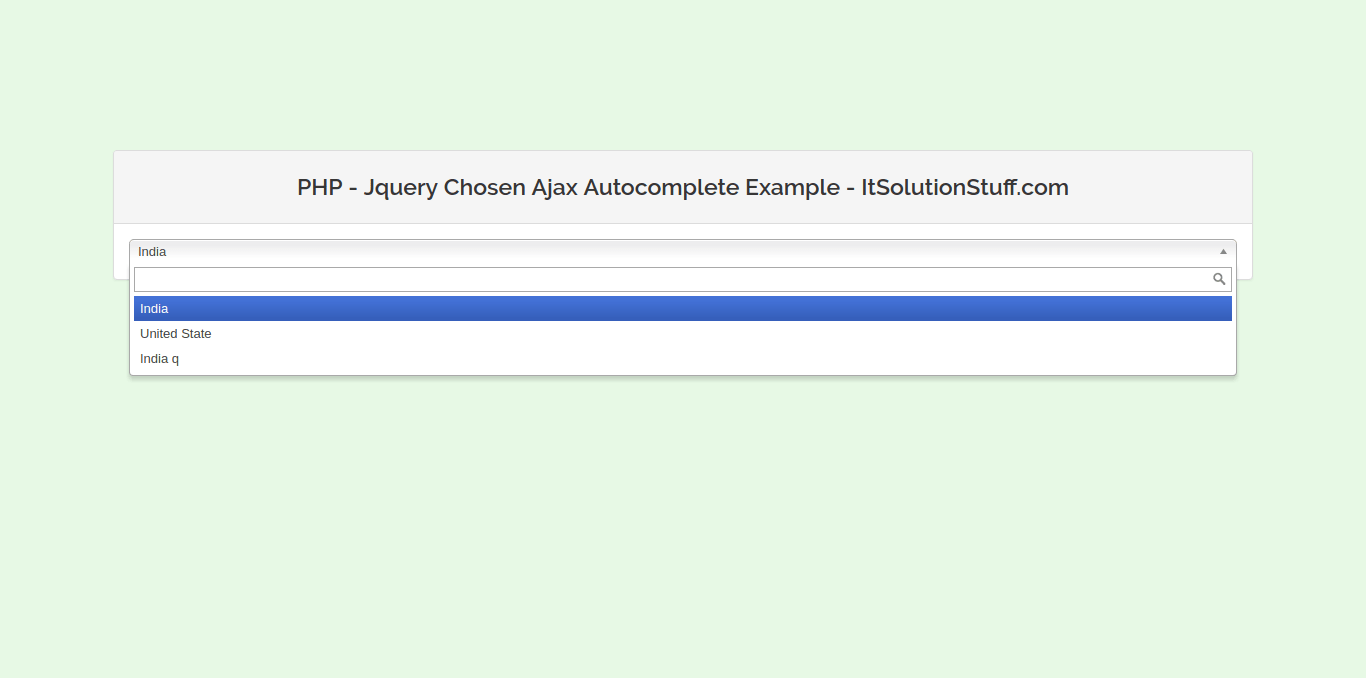 Hi Developer, In this post, i would like to share with you how to create jquery ajax autocomplete using chosen library in php. i will give you simple jquery chosen ajax dynamically search using php. You can simple chosen populate ajax search with php, laravel, codeigniter etc using this example. ch.....
---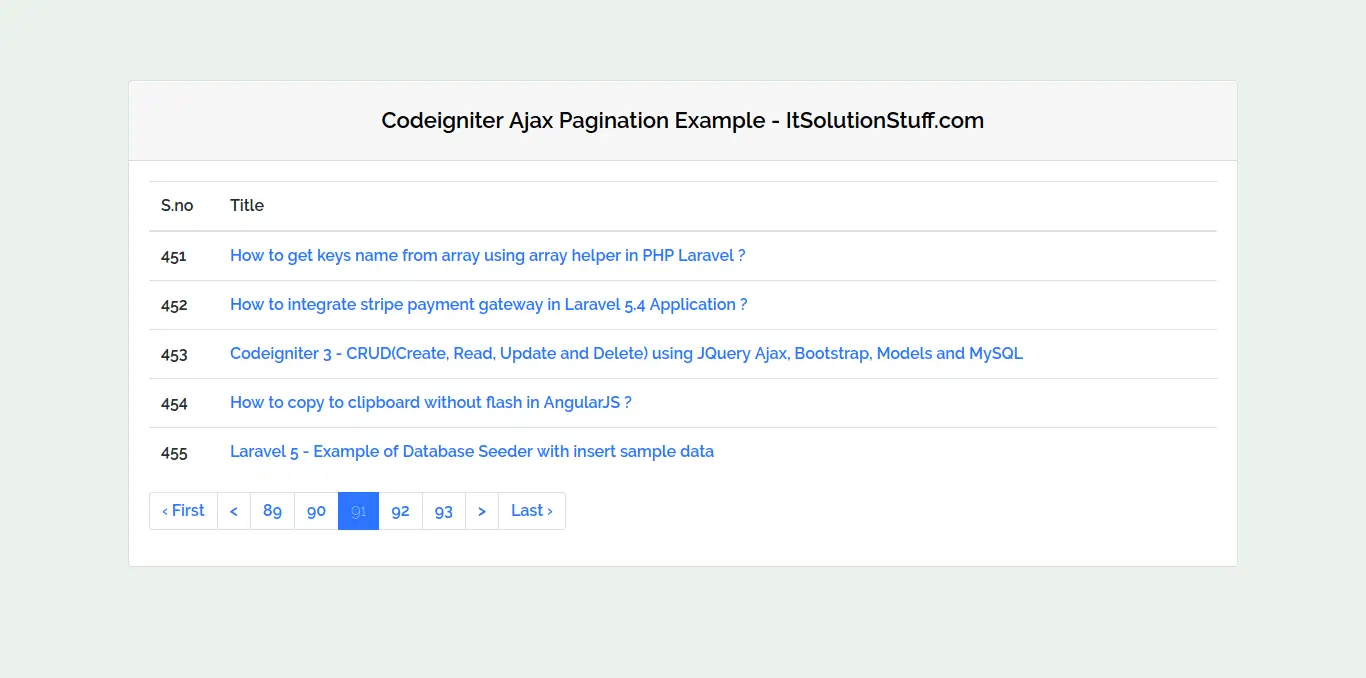 Are you looking for ajax pagination in codeigniter 3 app?, If yes then here i write step by step tutorial about php codeigniter ajax pagination from starch. As we know, we love jquery and everyone wants to add jquery ajax code on his site. Because it saves time and ignores too much loading. withou.....
---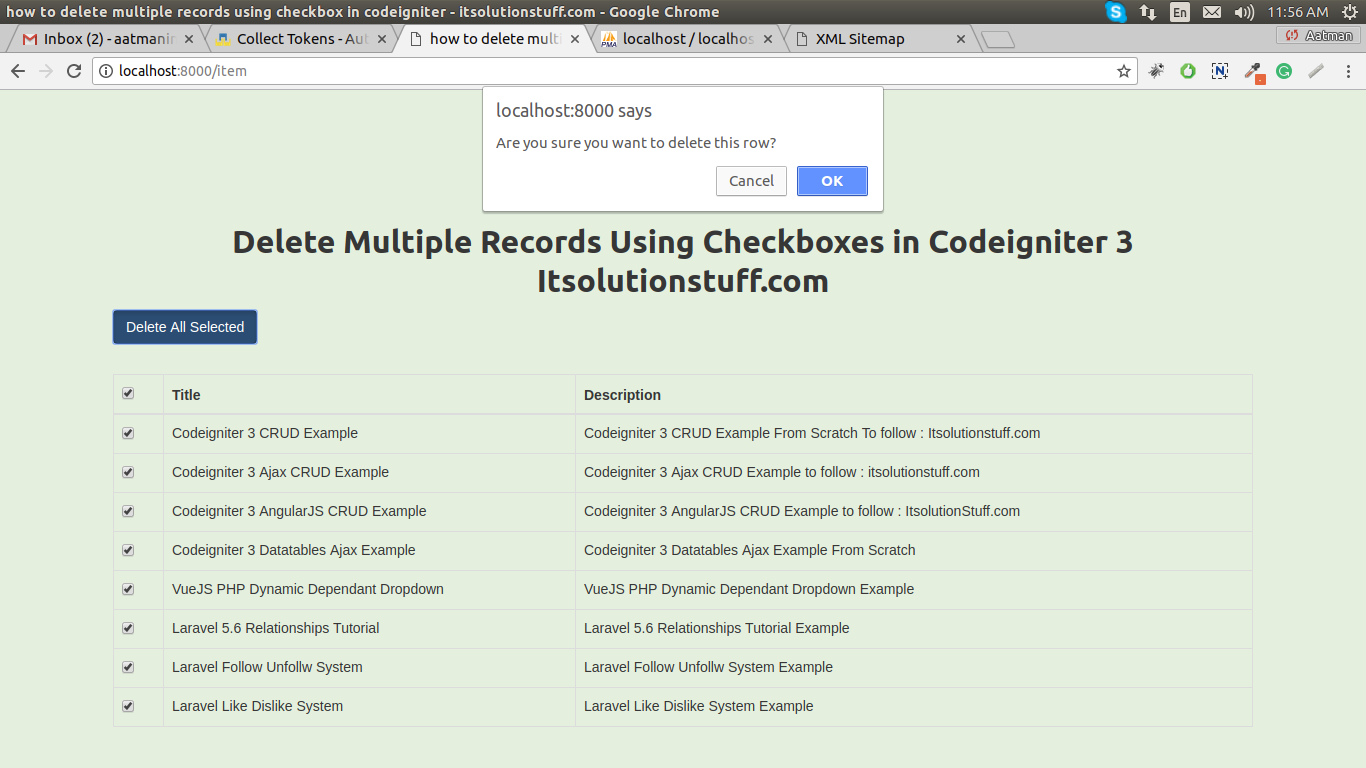 In this post, I would like to share with you how to delete multiple records using a checkbox in Codeigniter application. we will jquery ajax for remove multiple rows in CodeIgniter. we always add delete button our listing page, but if you have thousands of records and you added some wrong rows data.....
---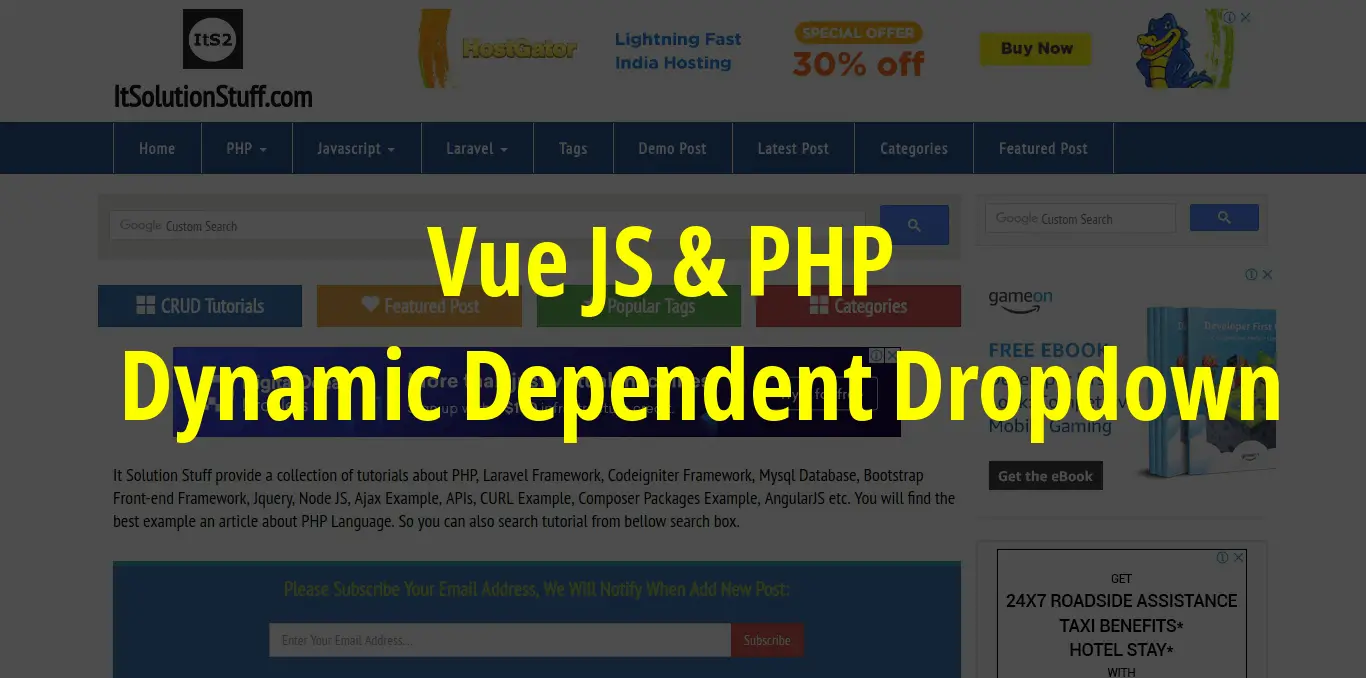 Generally, Dynamic Dependent Select Box is used for auto-populate a dropdown list on Dependant data. When you select one drop-down box value it will retrieve new Dependant data from database table. mostly you see for a country, state and city table. When you select country then the state will fill o.....
---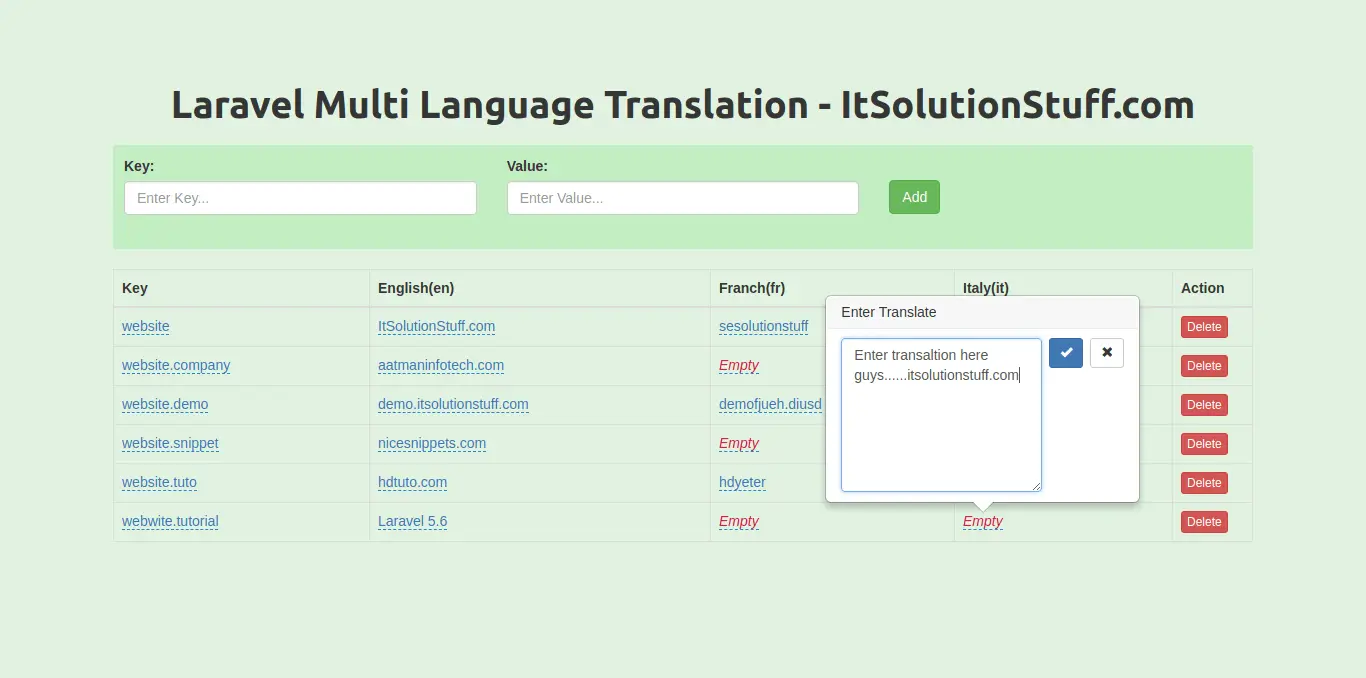 We almost project require to add multi-language support like we can change the language in our blog or website on the front end. Laravel also provide localization helper like trans(), lang() etc for multiple language support. So if you require basic translation like label changes and title etc then .....
---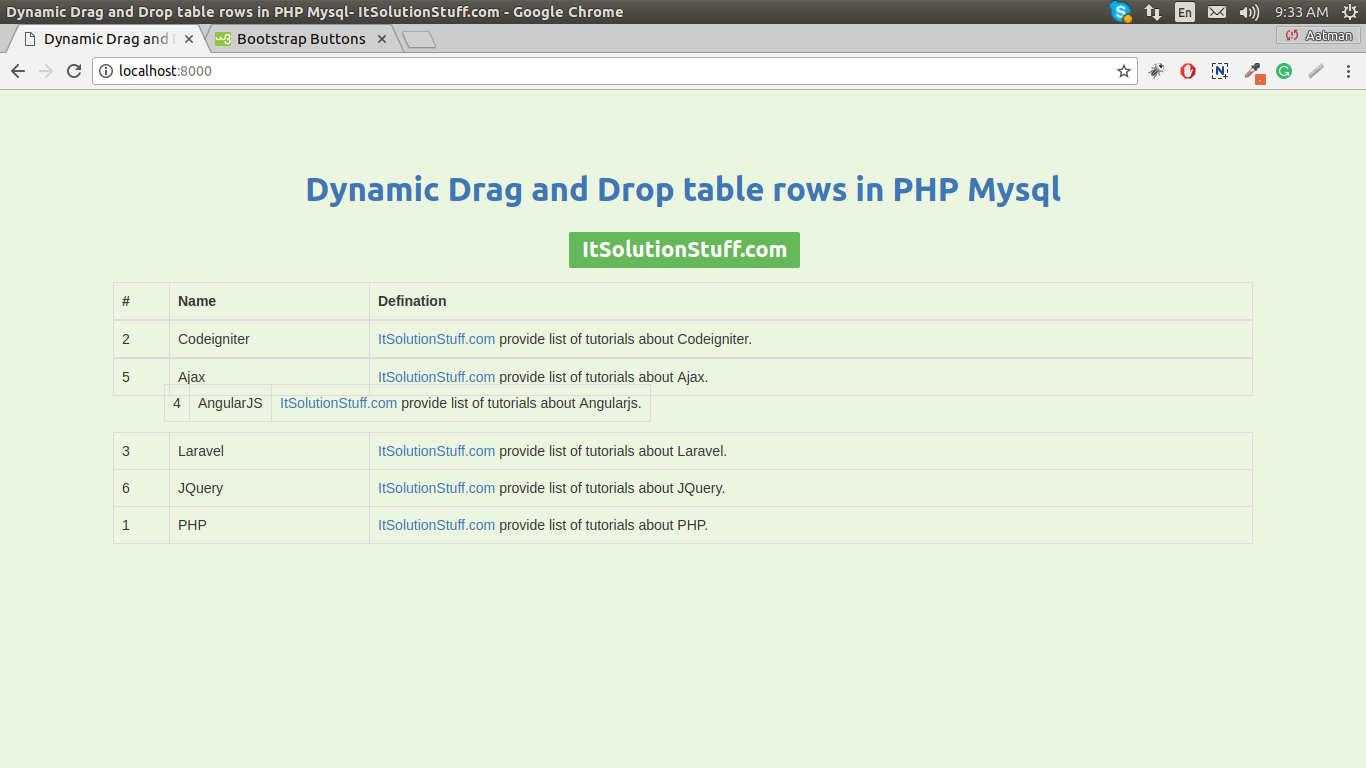 As we know, dynamic sorting or drag and drop list items or div or table rows, it's amazing things for client or any user to understand flow. If you create sorting with drag and drop able table rows or div for your product then it's awesome. So, in this post. i would like to share with you how to cr.....
---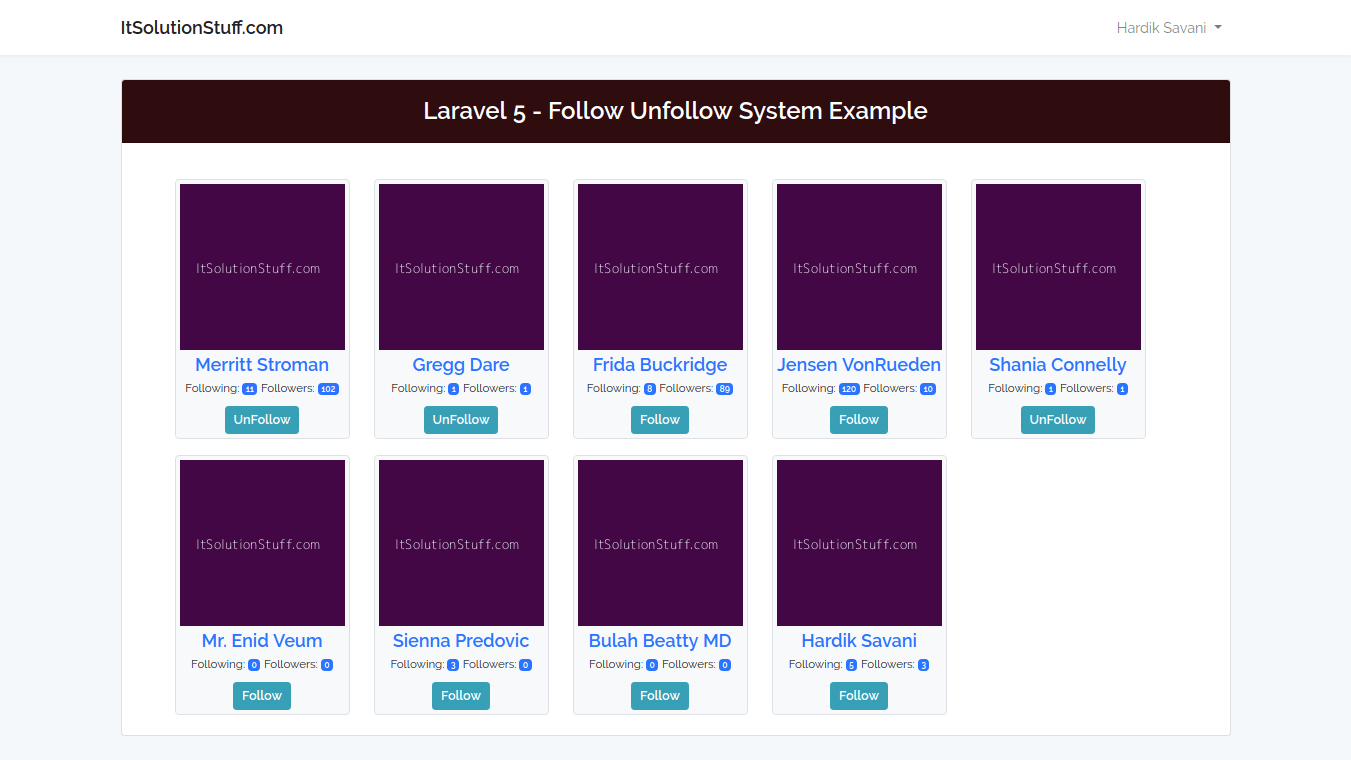 Hi Guys, Today I have a special tutorial for you developer, I would like to share with you how to implement a follow and unfollow system with PHP Laravel and MySQLi like Twitter and Facebook. So basically, a user can follow unfollow another user and you can see which users following you and how many.....
---
Featured Post