Category : JSON
ItSolutionStuff.com have tutorials for JSON, here you can study articles of JSON, JSON posts collection, most popular and useful tutorials of JSON, here you can find list of all relevant posts and example about JSON, we have lists of tutorials and examples about JSON.very simple and quick example collection of Latest JSON category.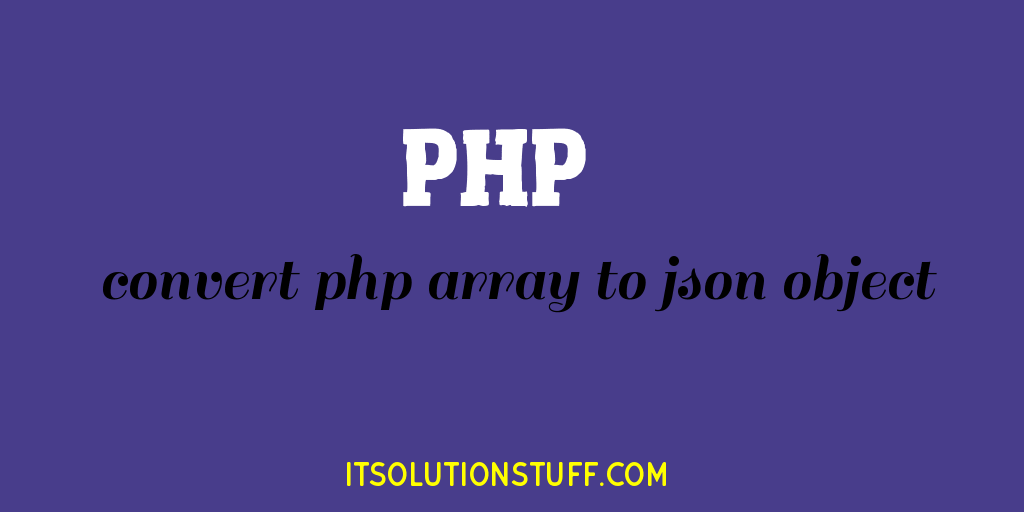 In this example, we will lean to how to convert json objects of array into the php array. we will convert php array into json string. we can convert json object to associative array in php using json_encode. we can also force convert json object by "JSON_FORCE_OBJECT" parameter. We many times requi.....
---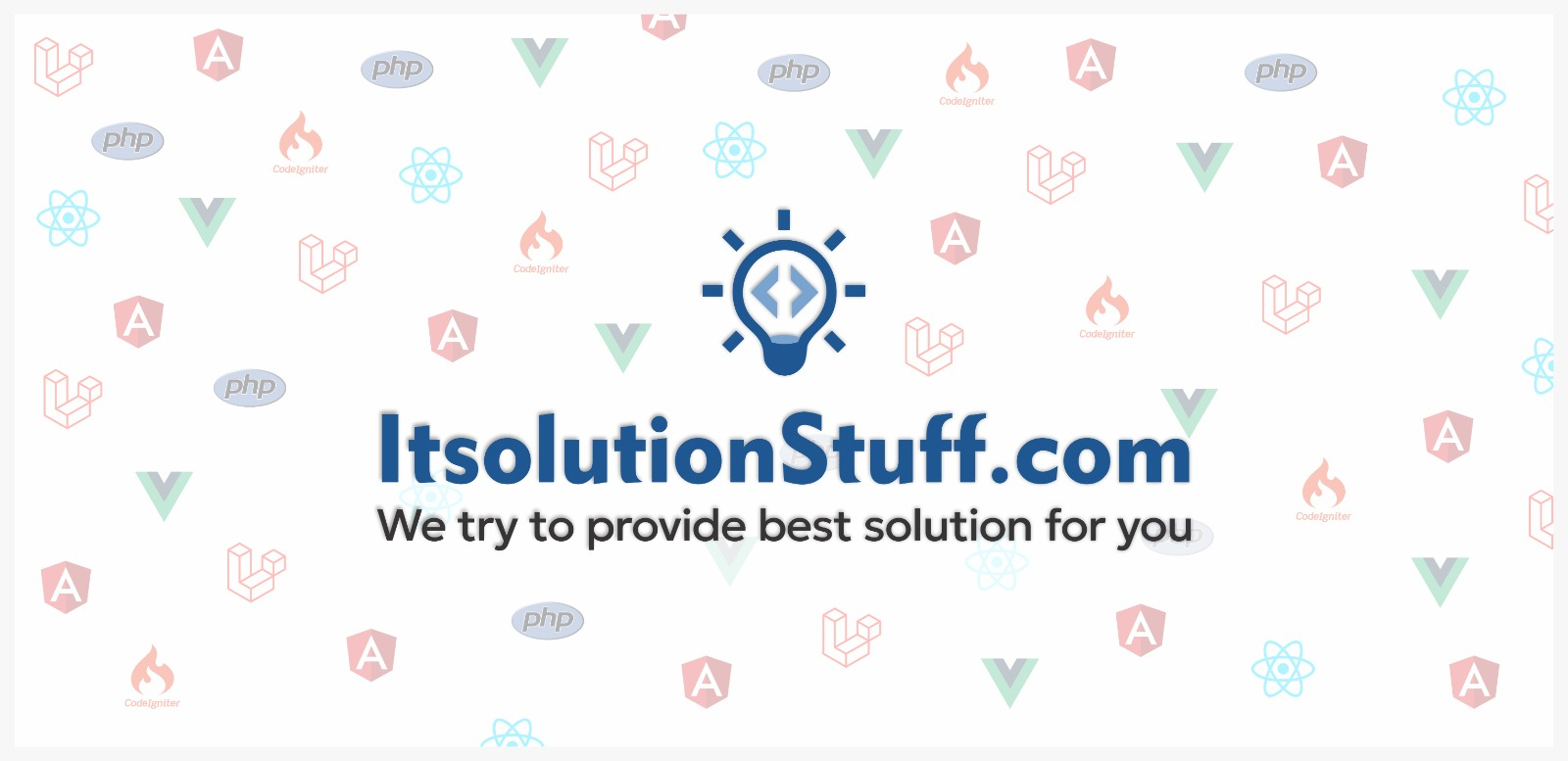 Are you looking for how to convert string to json object using angular.fromjson() in angular js app. we will convert string to object using fromjson(). we can easily convert string to javascript object in angular.js. few days ago i have php array but when i use in angular js code then it show me as.....
---
---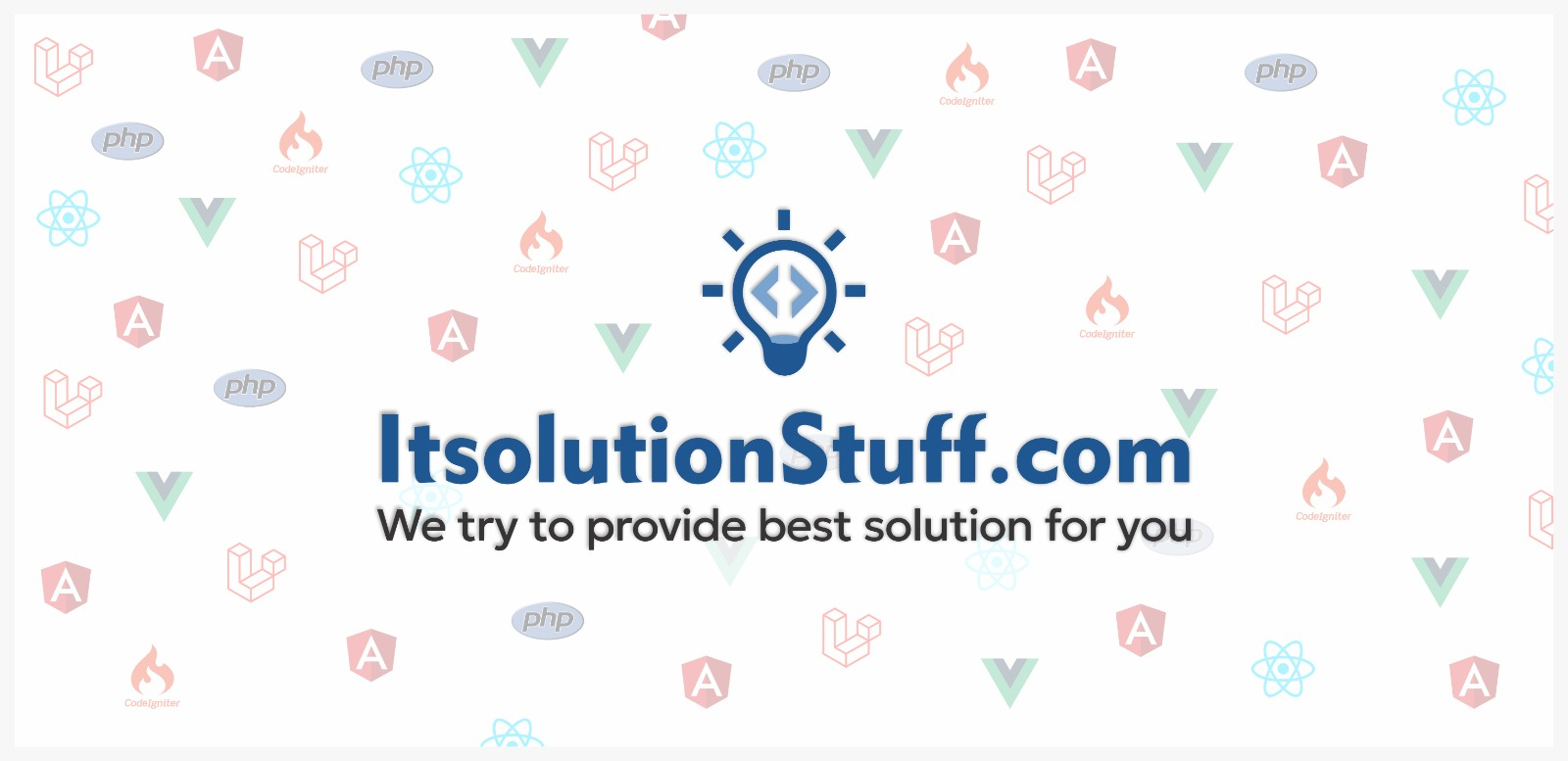 If you want to remove all empty values from javascript json object then i will show you how to remove null and empty values from json object variable. we can easily delete null values from json object in jquery. here bellow i give you simple example to remove all null values in jquery json object. .....
---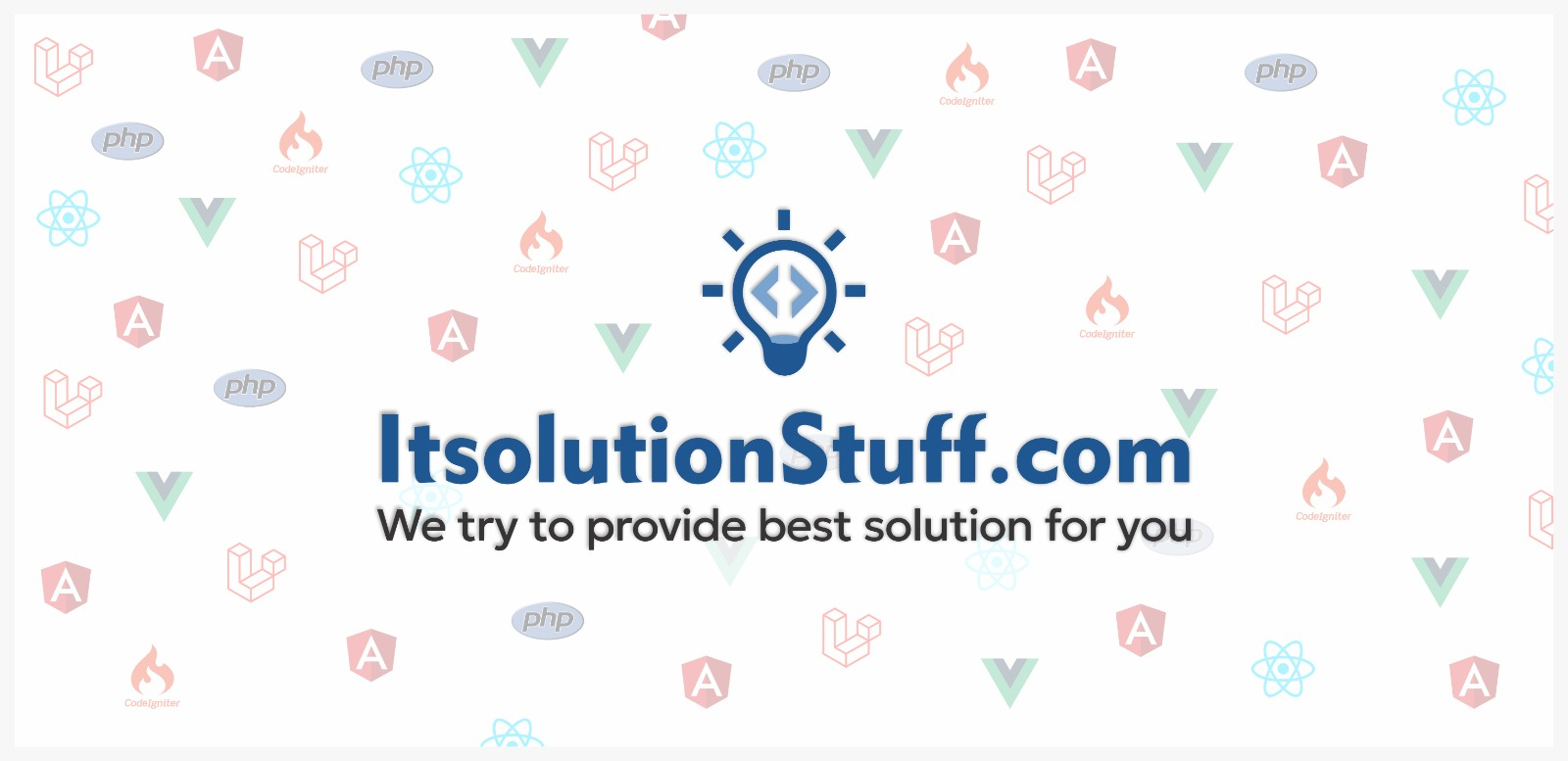 When you require to check if key exists or not in json object in javascript. we can easily check jquery json object key exists or not using hasOwnProperty. jquery json provide several method for getting key value or check if key exists etc. In this example we will use hasOwnProperty method of json.....
---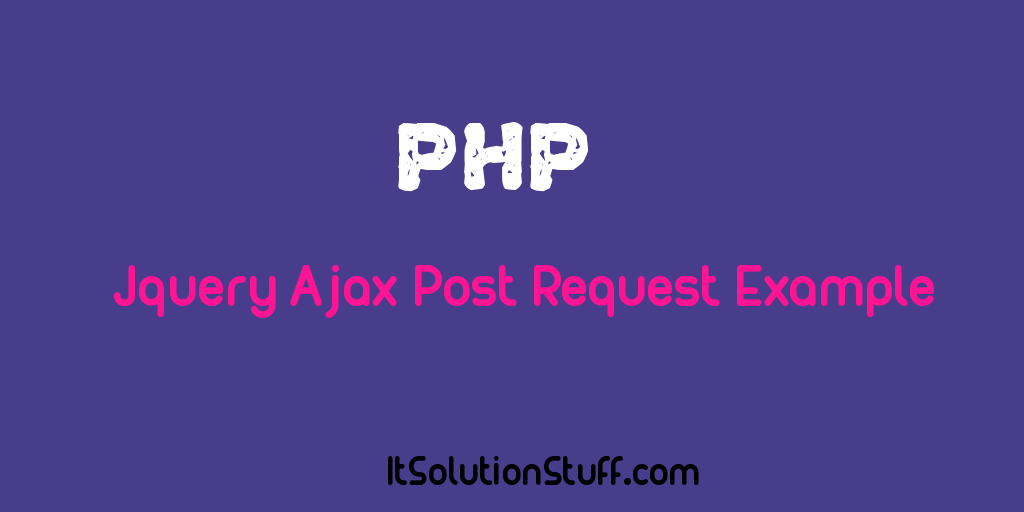 In this example, i will share with you how to write simple ajax request example with jquery php. we will see jquery ajax post data example with php. you can simply form submit with pass ajax post data and get return all data with success. I will give you very simple example of ajax post request wit.....
---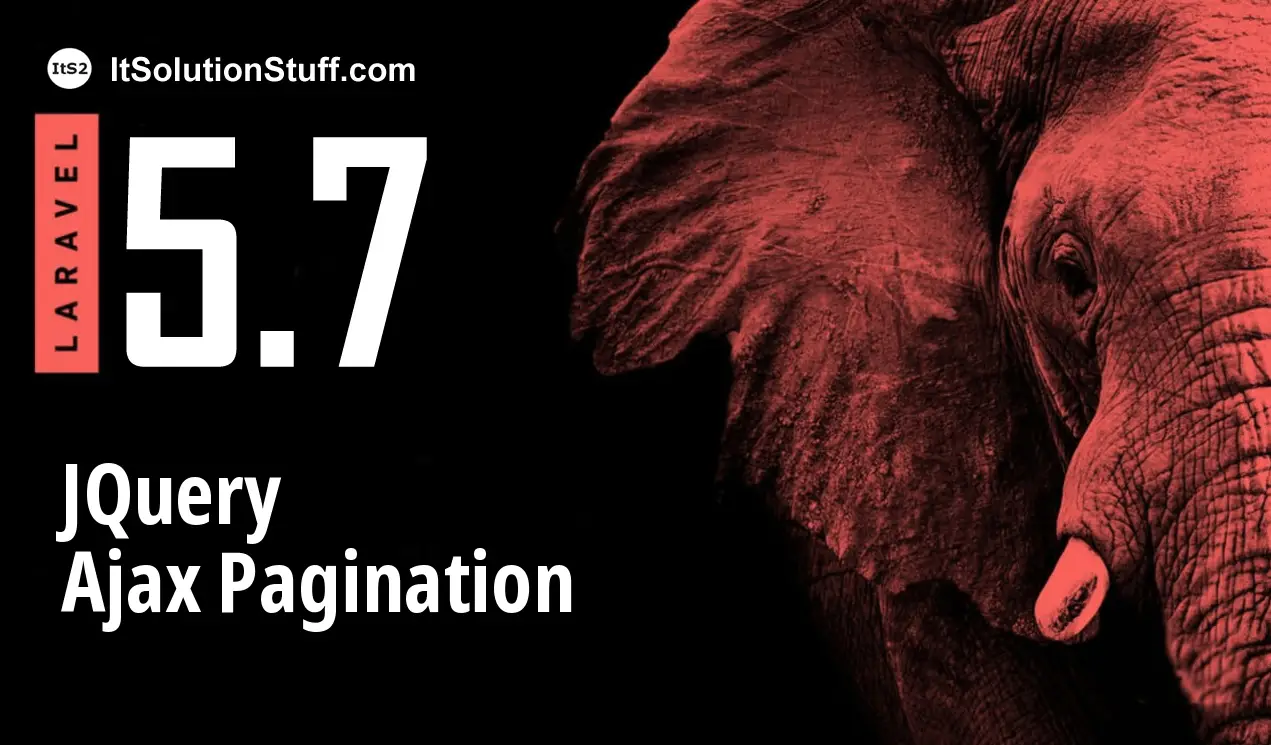 In this tutorial, I would like to show you how to create jquery ajax pagination in laravel 5.7. we will create a step by step simple ajax pagination in laravel 5.7. Pagination is a very basic requirement of every project like Admin Panel, ERP or back-end Panel. A pagination helps us to load few rec.....
---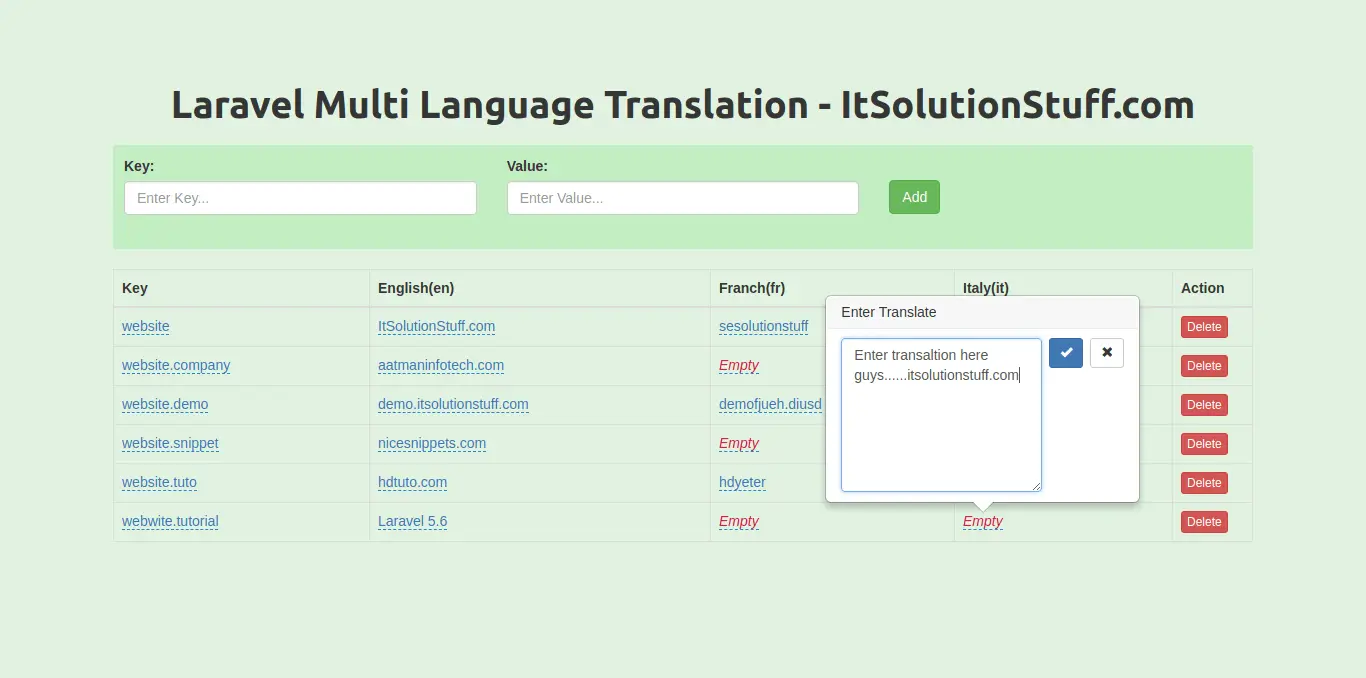 We almost project require to add multi-language support like we can change the language in our blog or website on the front end. Laravel also provide localization helper like trans(), lang() etc for multiple language support. So if you require basic translation like label changes and title etc then .....
---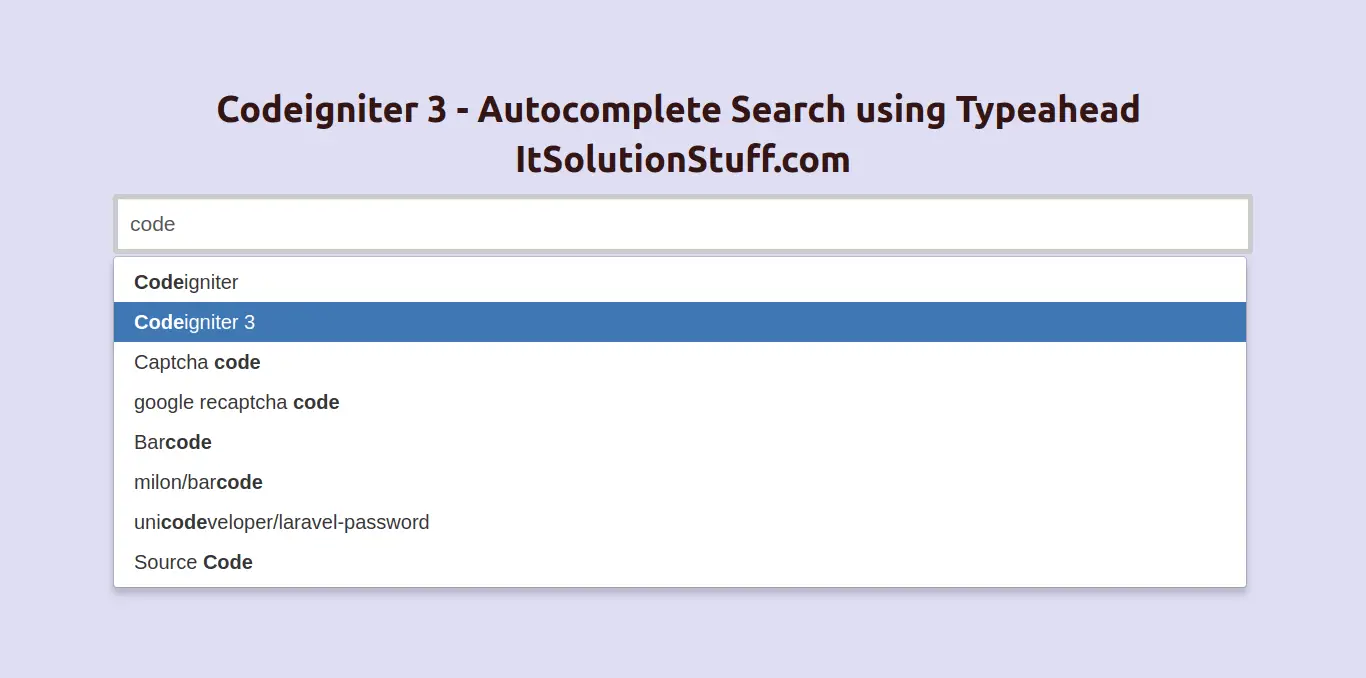 In this post. i will explain how to create step by step dynamic autocomplete using typeahead js ajax in codeigniter application. we will take simple bootstrap text box and make it dynamic real time search using typeahead jquery ajax in codeigniter application. As we know, codeigniter is famous fram.....
---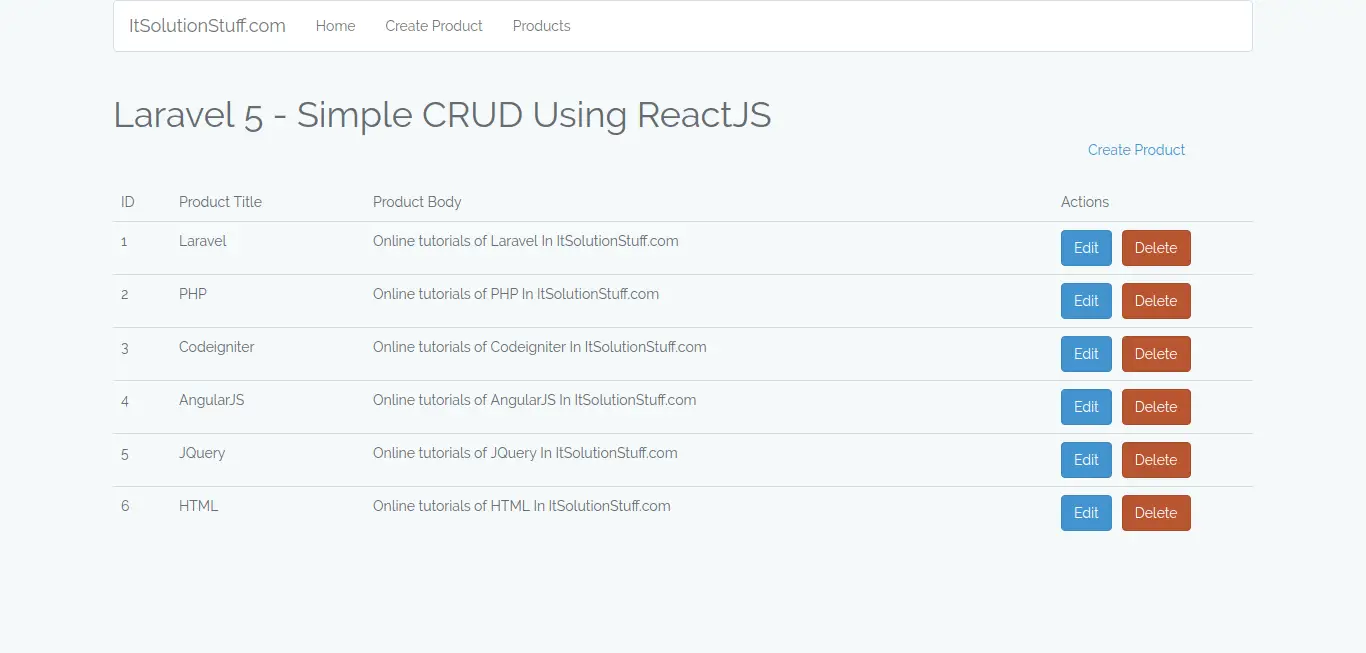 In this post, i want to share with you how to create crud(Create Read Update Delete) application with react js in PHP Laravel framework. In this example you can learn how to built setup for laravel reactjs application, I also used axios post request, get request, put request and delete request for i.....
---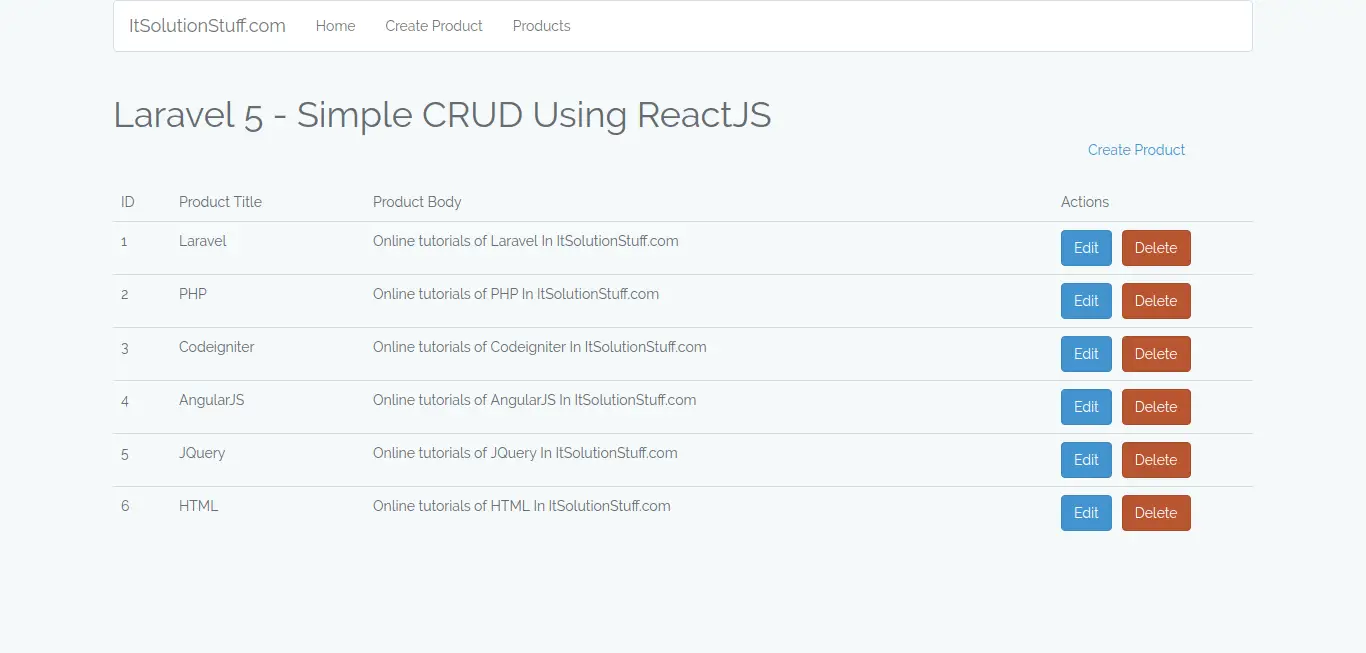 In the second link, we will follow rest of two step for react js crud tutorial application example. So let's start to follow 2 step in this tutorial page for laravel react native and here we will generate components file for react server side rendering. <strong class="step">Step 6 : Install Configu.....
---
Featured Post