Category : HTML
ItSolutionStuff.com have tutorials for HTML, here you can study articles of HTML, HTML posts collection, most popular and useful tutorials of HTML, here you can find list of all relevant posts and example about HTML, we have lists of tutorials and examples about HTML.very simple and quick example collection of Latest HTML category.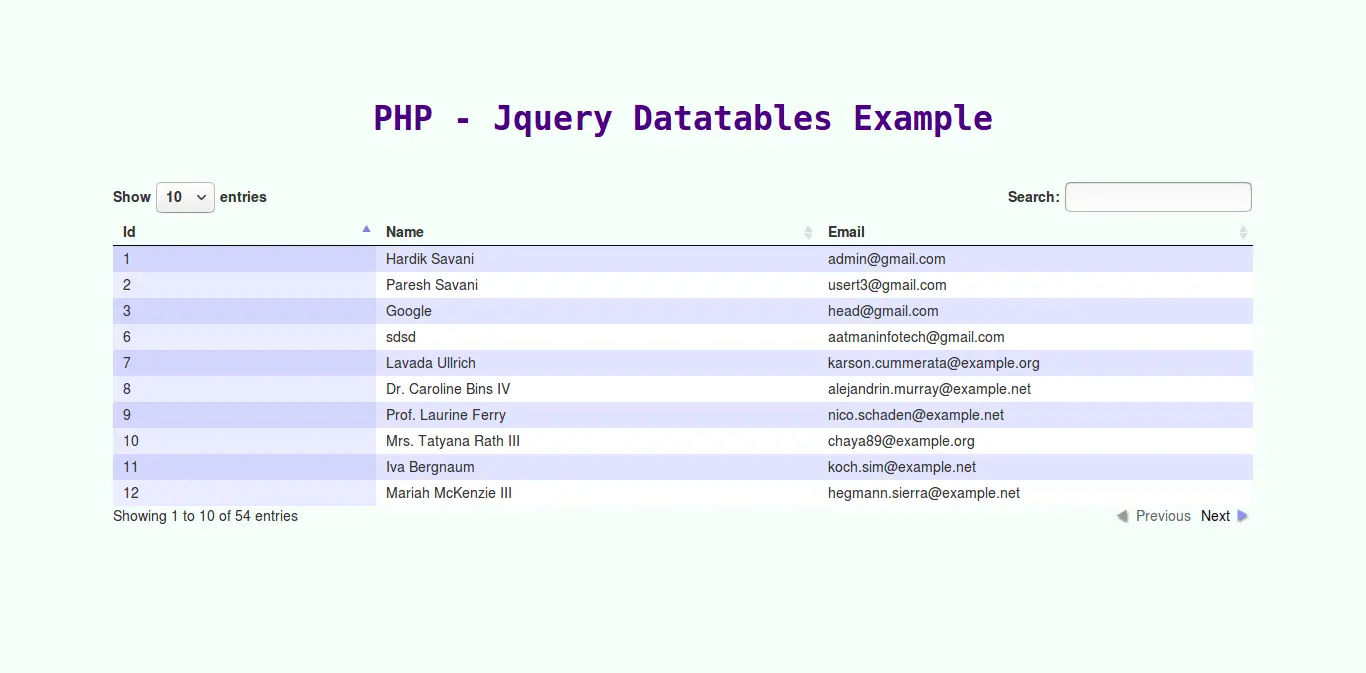 Today, i am going to share with you how to use jQuery datatable plugin in php mysql project. i will also describe small example of data table with server side scripting, here i will use PHP and MySQL to get data from server side. So you have to simple follow few step and will get small quick example.....
---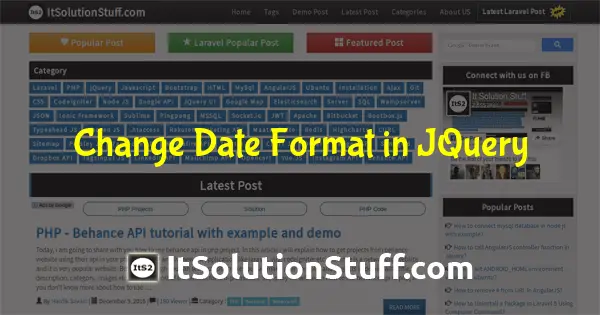 sometime, we may need to change date format mm/dd/yyyy, mm-dd-yyyy, DD-MM-YYYY, yyyy-mm-dd etc in jquery then you can do it using moment jquery library. here i will give you very simple example that way you can understand how it works, actually it's very easy to use and fantastic. moment.js is a jq.....
---
---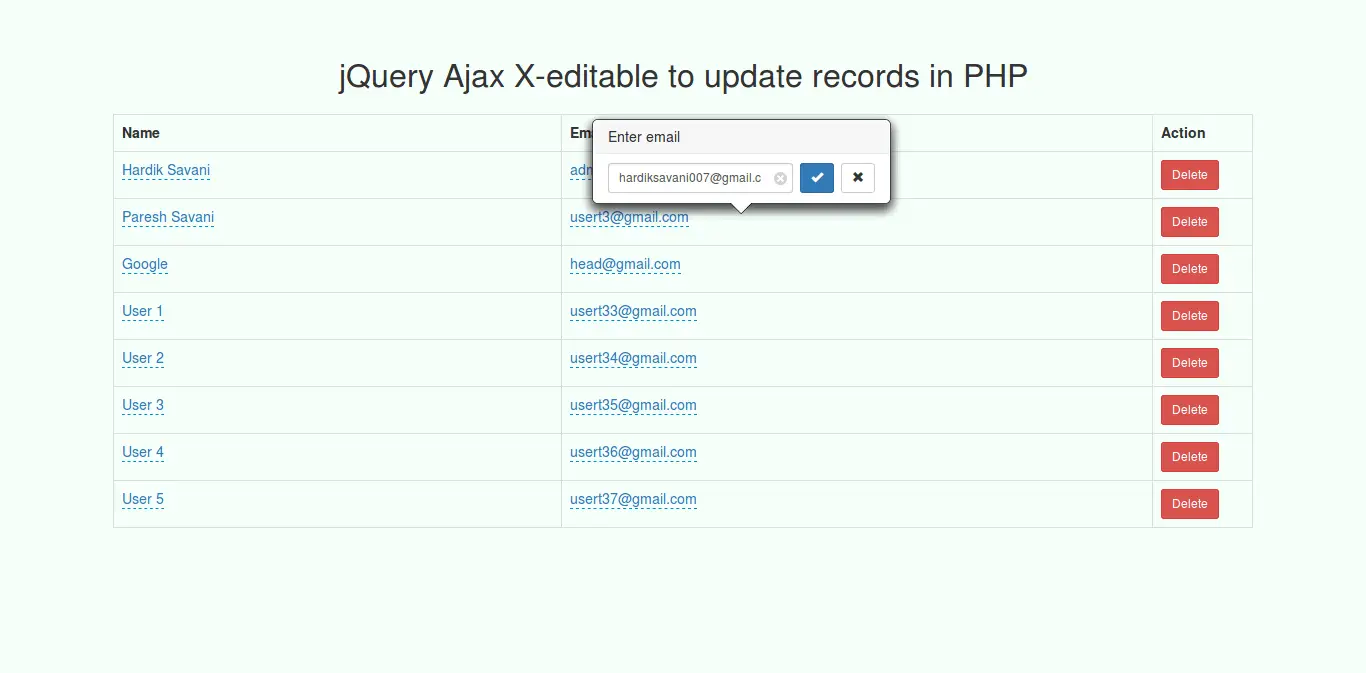 X-editable is jquery powerful plugin and it's allows you to create editable elements on your page using jquery ajax. X-editable library you can use with only bootstrap, jquery-ui and jquery. X-editable provide us edit inline element using text box, textarea, select, date, datetime, dateui, wysihtml5.....
---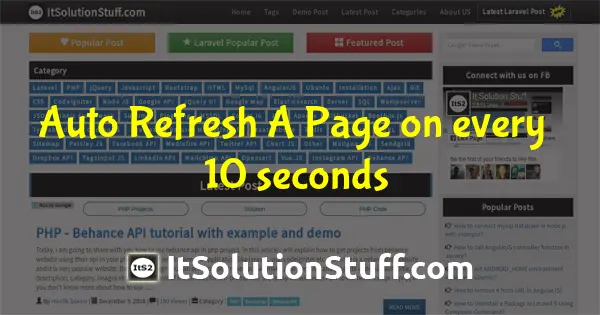 If you require to make auto refresh your web page after some time period using jquery or code javascript then you can do it you can do it using javascript. we will auto reload page using setTimeout(), setInterval() and meta http-equiv tag. we can simple do it in php, .net, java, laravel, codeigniter.....
---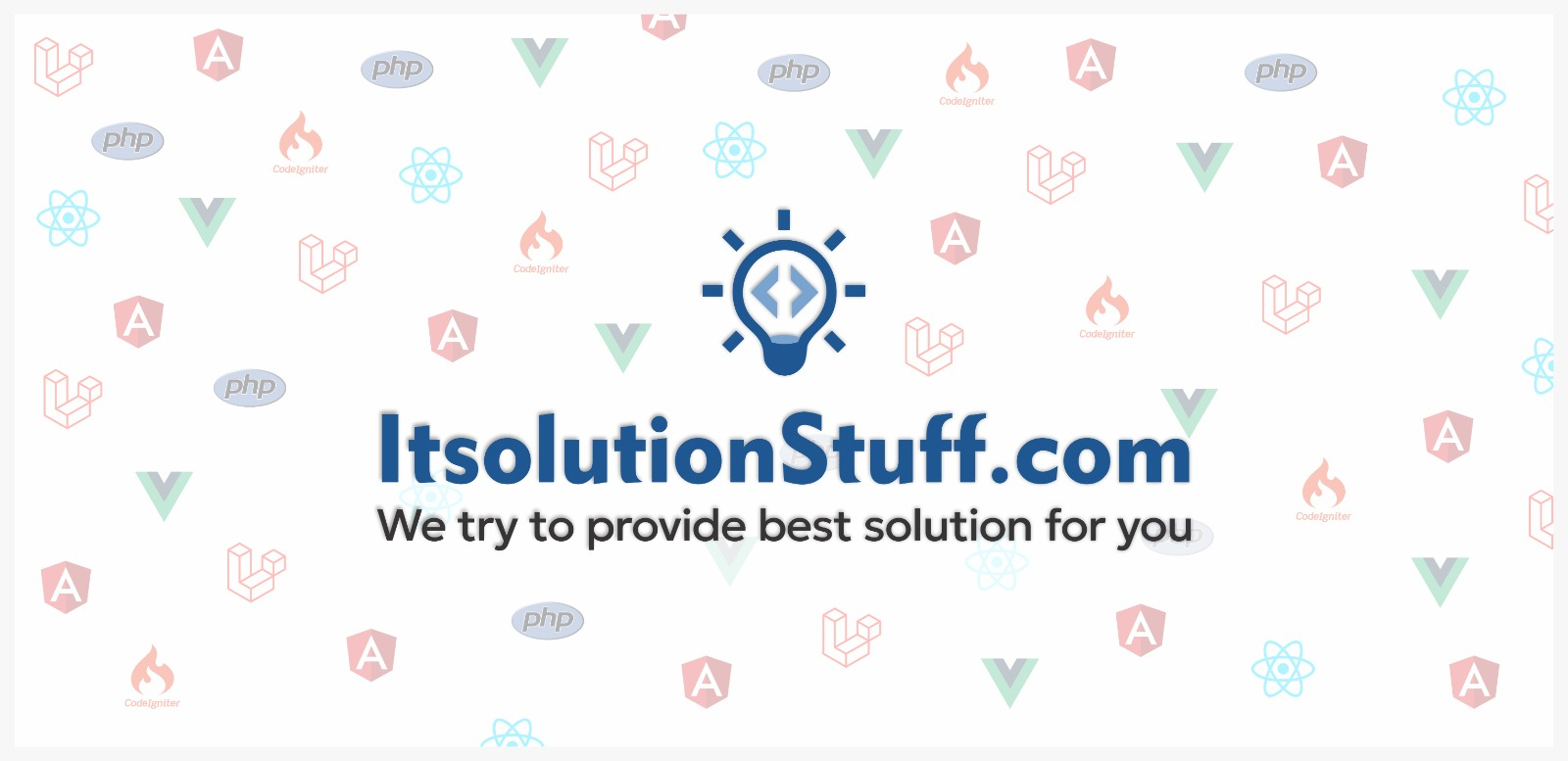 In this post, i will show you how to prevent form submitting on enter key with except textarea using javascript code. You can simply do this on your php, laravel, codeigniter, asp.ent etc project. In somecases, we require to disable form submit on press enter key on text box that way user must need.....
---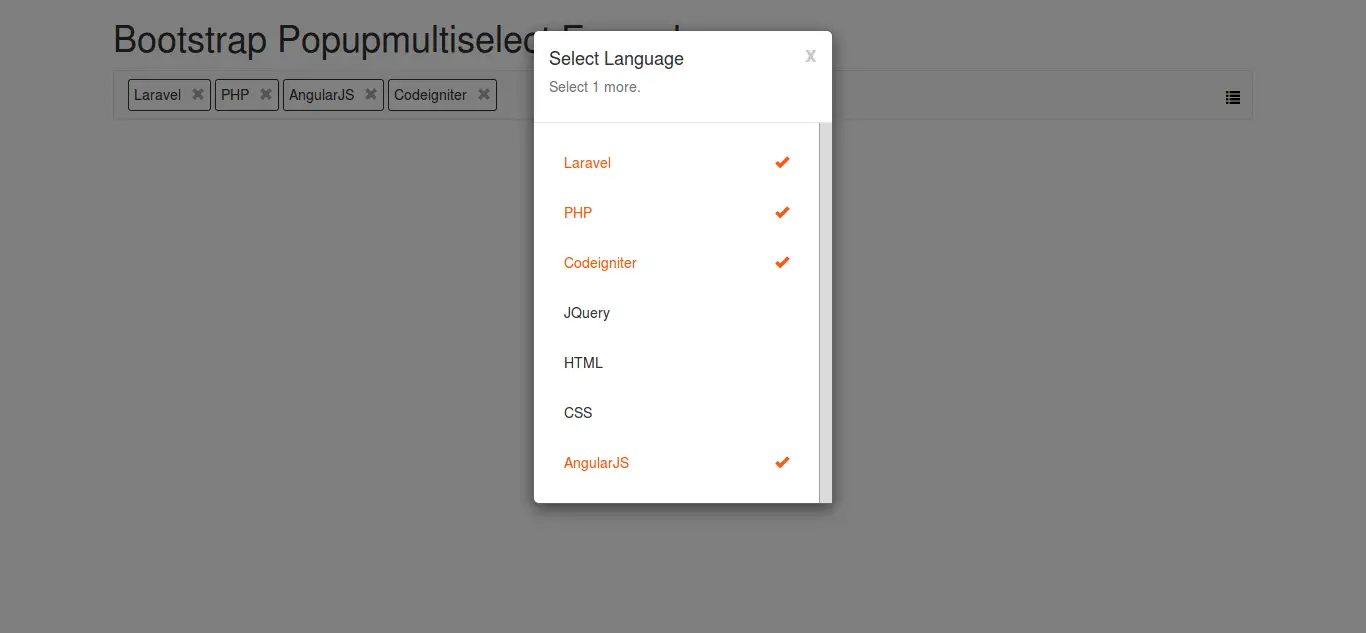 In this example, i will share with you example of multiselect listbox in popup using popupMultiSelect.js plugin. popupMultiSelect plugin you can simply use in your php, laravel, codeigniter, angularjs projects. We may sometime require to make multiple select on select box. You can simply use select.....
---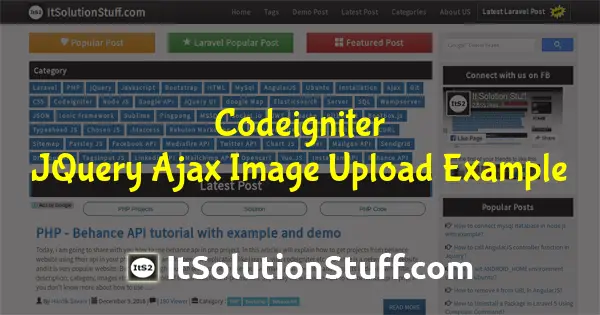 In this tutorial, I am going to explain how to upload image or file with jquery ajax using jquery form js in codeigniter application. As we know we always require to create function for image or file upload in our web application. So we require to give possibility to image upload. Image Upload func.....
---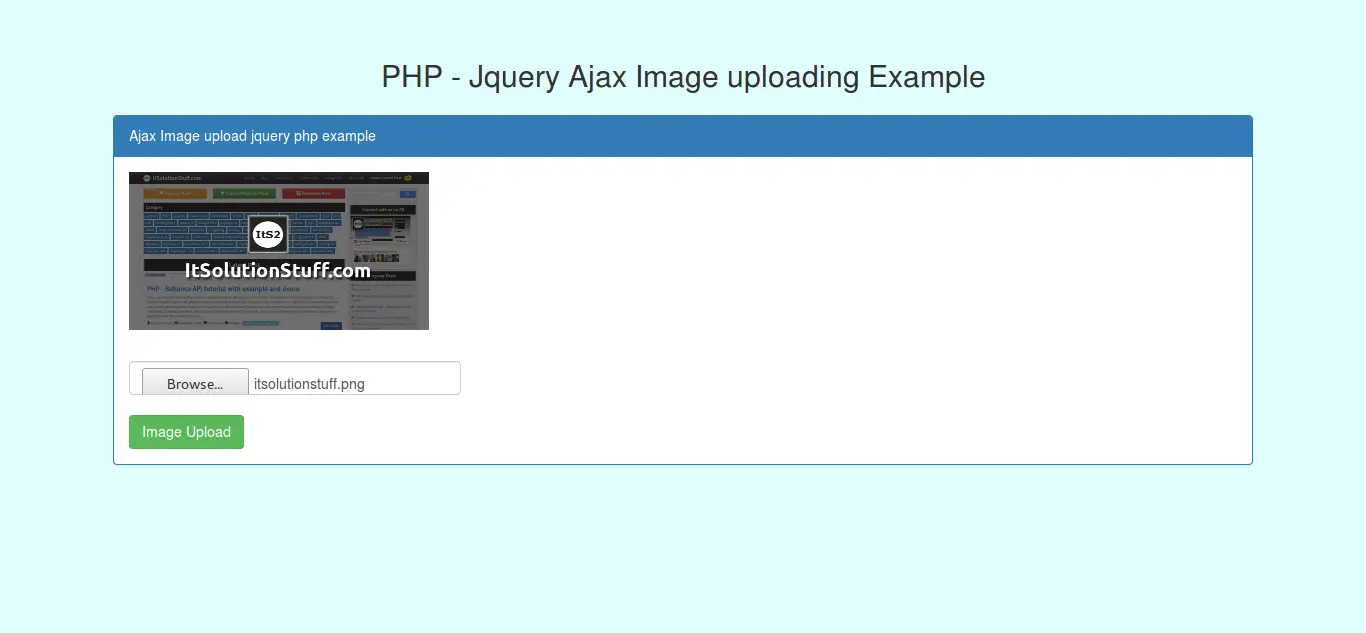 Today i am going to share with you how to make simple jquery ajax image upload with bootstrap example in PHP project. We generally require to make image upload function on our web application project. If you use only core php, then you can make simply image upload by page refresh. But if you want t.....
---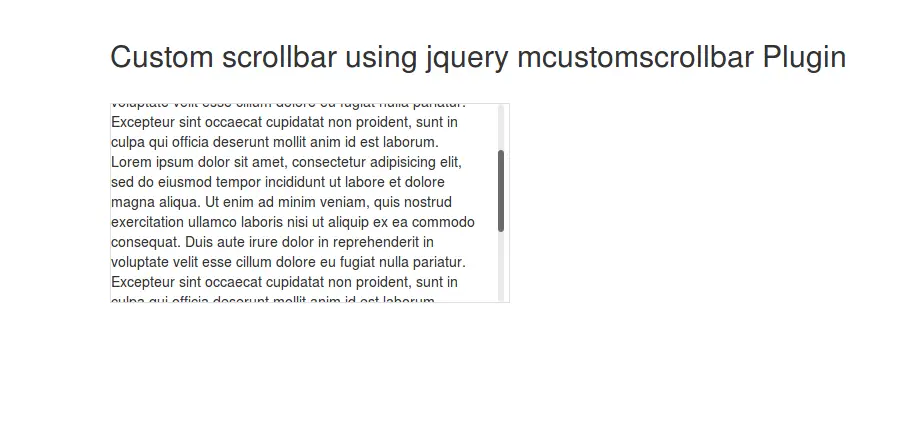 In this post, we will learn how to make custom scrollbar will better layout using jquery.mcustomscrollbar plugin. We always want to make best layout of scrollbar instead of default browser layout. default browser layout scrollbar always deferent layout because it depend of browser. So today in this .....
---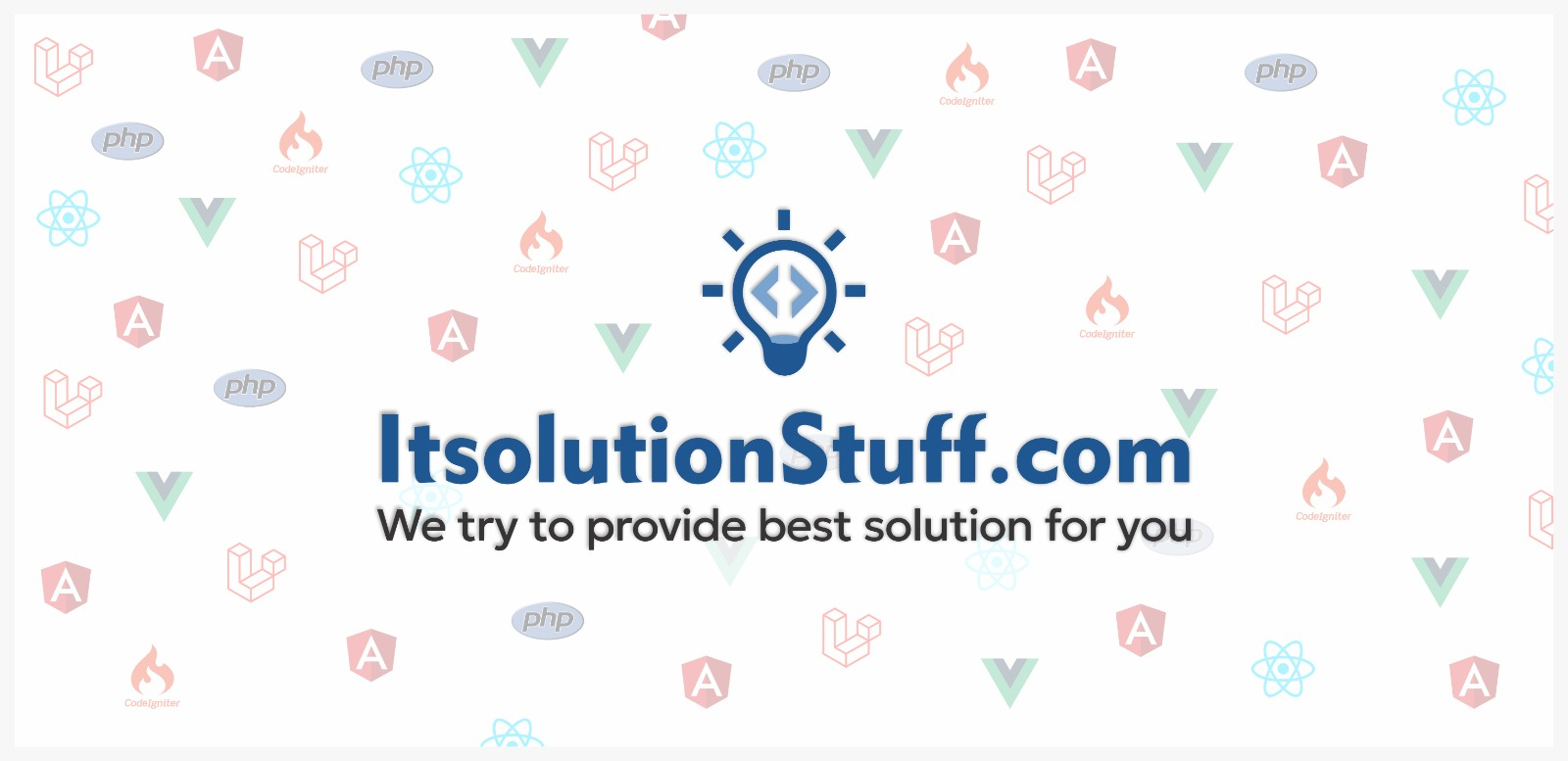 Today, I am going to show you How to do custom file upload with in CKEDITOR in our PHP application. In this tutorial i explain step by step example code of How to do custom file upload with in CKEDITOR. Here i give you full example of How to How to do custom file upload with in CKEDITOR step by ste.....
---
Featured Post
Random Post