It Solution Stuff provide a collection of tutorials about PHP, Laravel Framework, Codeigniter Framework, Mysql Database, Bootstrap Front-end Framework, Jquery, Node JS, Ajax Example, APIs, CURL Example, Composer Packages Example, AngularJS etc. You will find the best example an article about PHP Language. So you can also search tutorial from bellow search box.
Please Subscribe Your Email Address, We Will Notify When Add New Post:
Category
Latest Post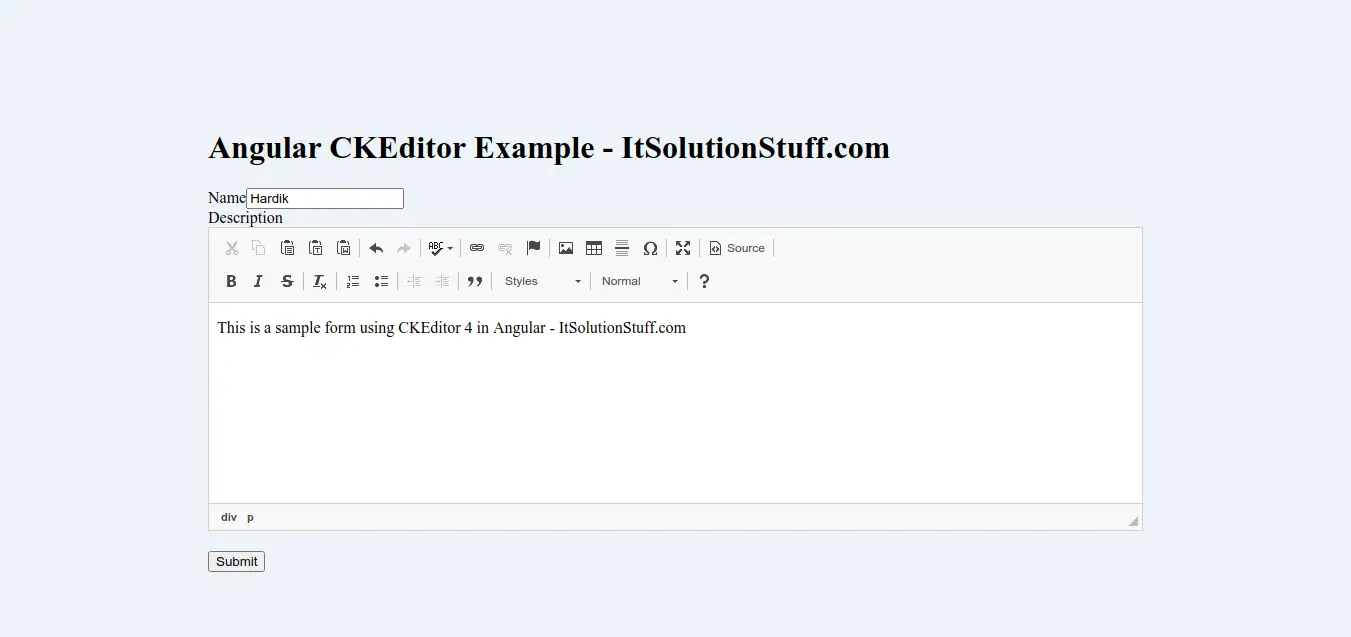 Hi Dev, This article will provide some of the most important example how to use ckeditor in angular. Here you will learn how to install ckeditor in angular. In this article, we will implement a angular 9 ckeditor example. this example will help you angular ckeditor 4 example. Sometime we need to us.....
---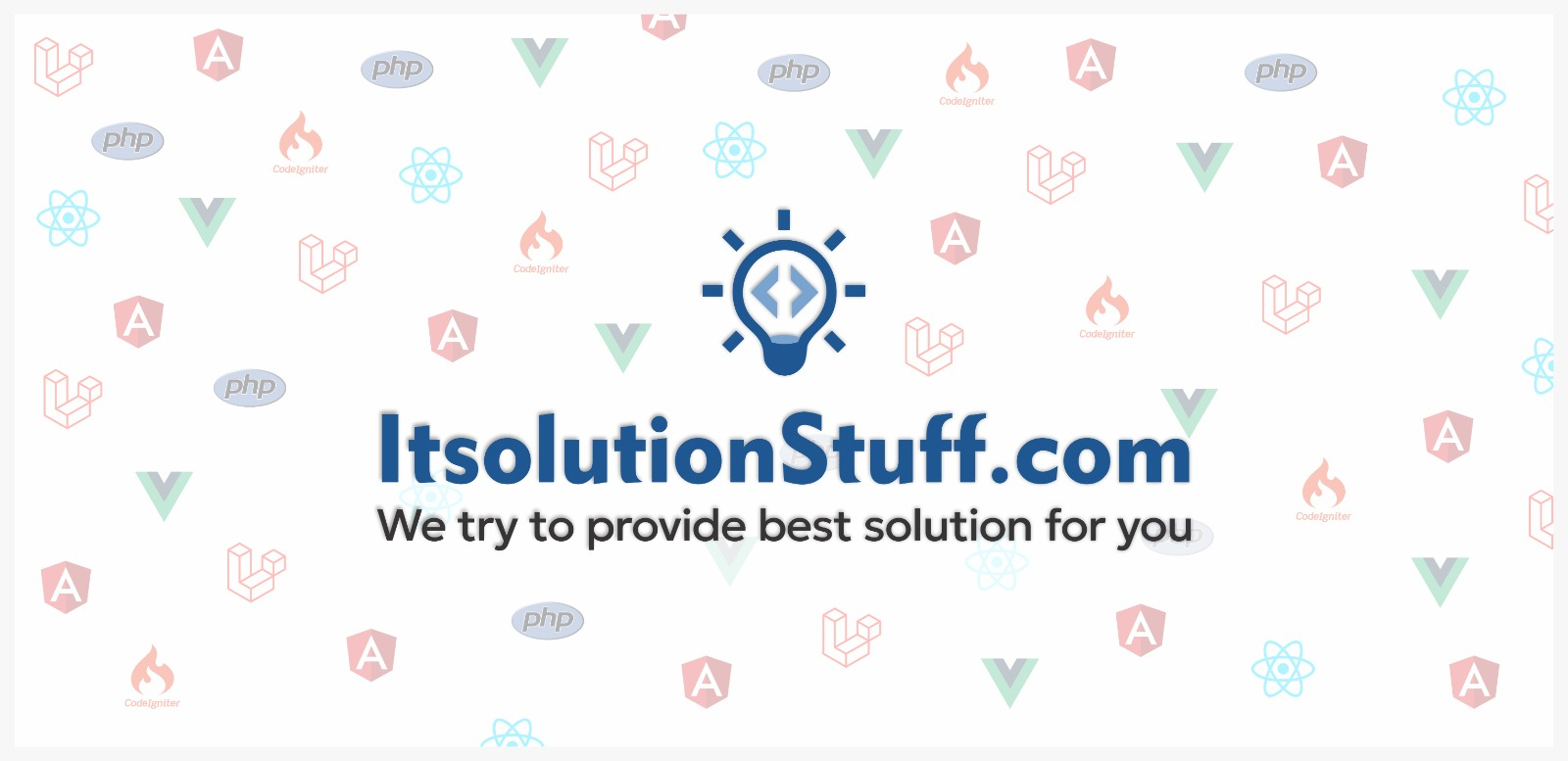 Are you looking for example of how to delete a component in angular. let's discuss about how to remove a component in angular. This article will give you simple example of delete component in angular command. We will look at example of angular delete a component. Angular does not have any command.....
---
---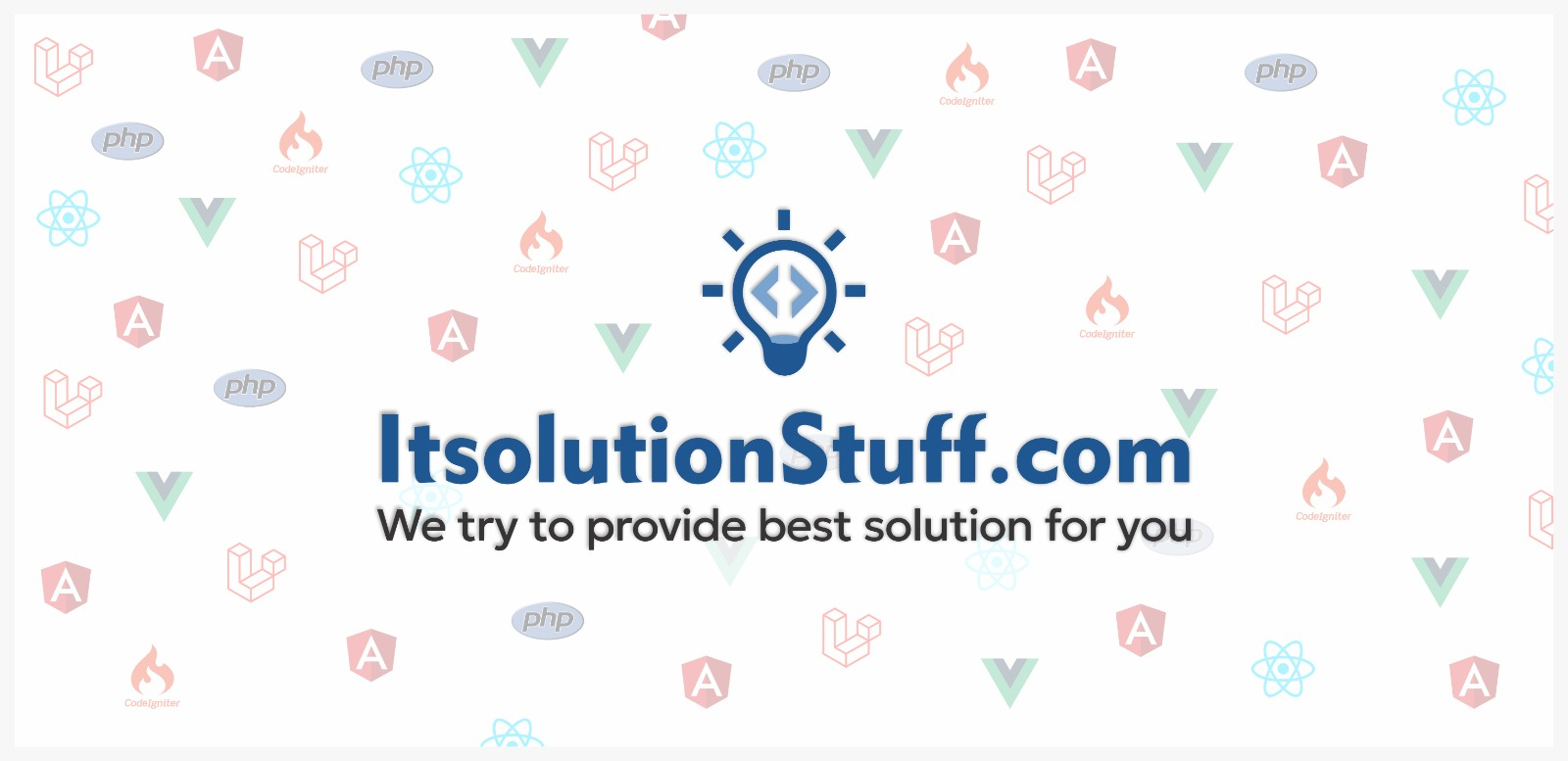 Hi Dev, In this tutorial we will go over the demonstration of how to set environment variable in angular. i would like to show you how to access environment variables in angular. i explained simply about angular environment variables example. i would like to show you angular set environment variable.....
---

In this tute, we will discuss how to install font awesome in laravel. if you have question about how to use fontawesome in laravel then i will give simple example with solution. i explained simply about install font awesome laravel 7. you can see install font awesome in laravel. In this example, i .....
---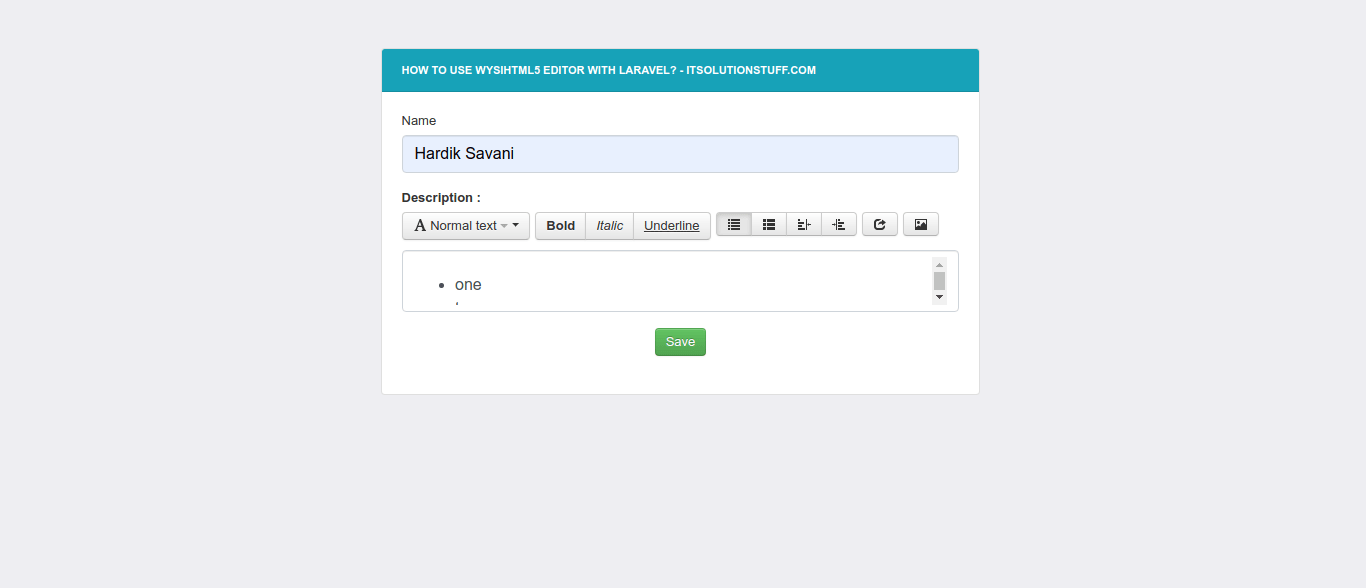 In this tutorial, you will learn laravel bootstrap wysihtml5 editor example. you will learn how to install bootstrap wysihtml5 editor in laravel. i explained simply step by step bootstrap wysihtml5 editor laravel example. you can see laravel wysihtml editor example. Let's get started with use bootst.....
---
Featured Post
---