It Solution Stuff provide a collection of tutorials about PHP, Laravel Framework, Codeigniter Framework, Mysql Database, Bootstrap Front-end Framework, Jquery, Node JS, Ajax Example, APIs, CURL Example, Composer Packages Example, AngularJS etc. You will find the best example an article about PHP Language. So you can also search tutorial from bellow search box.
Please Subscribe Your Email Address, We Will Notify When Add New Post:
Category
Latest Post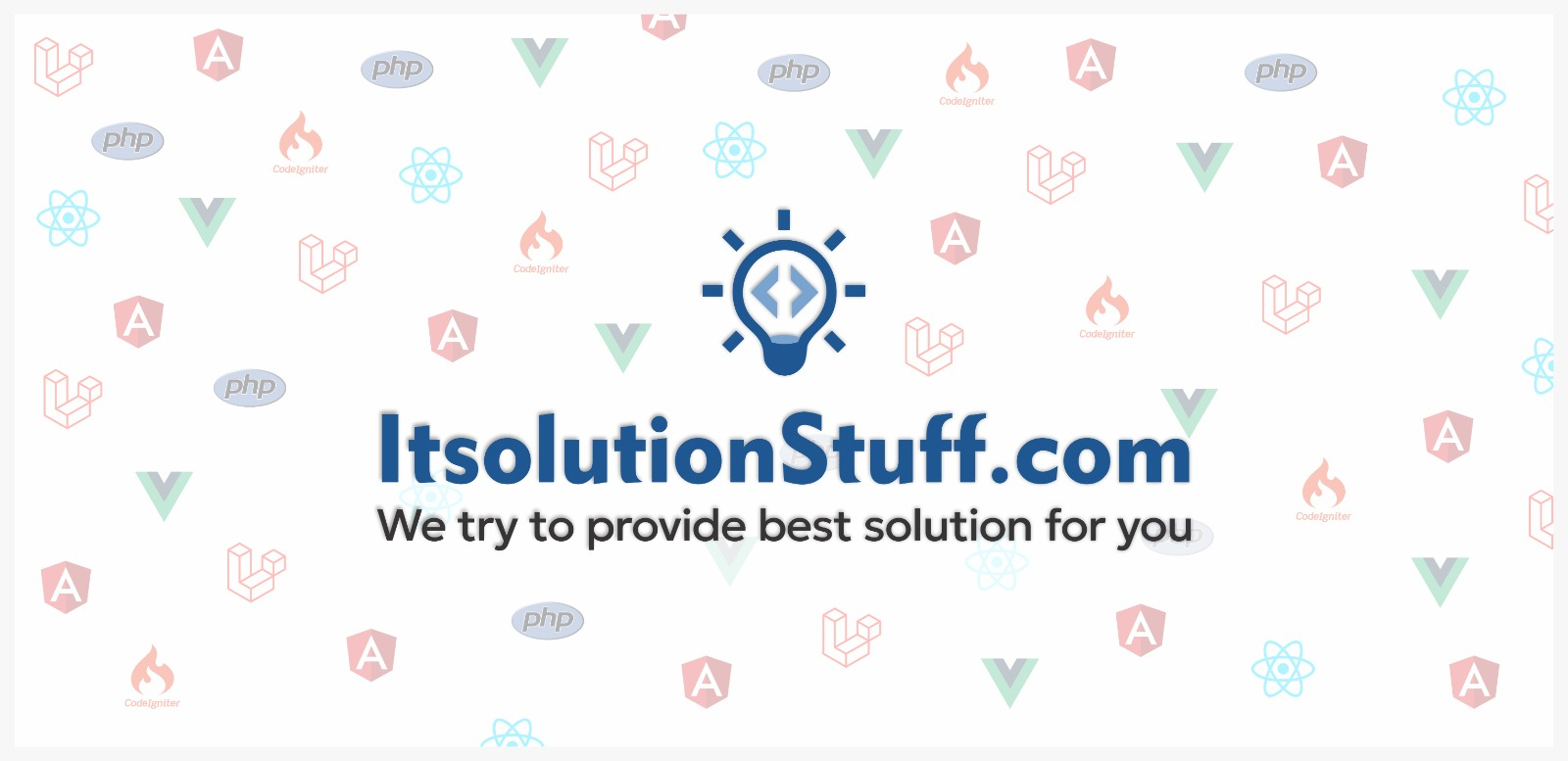 If you need to concat two columns with laravel query builder then i will give you example of how to concat two columns in laravel 6 application. we will concat columns in select statement and using laravel eloquent scope. I will give you two way solution for concatenate columns in laravel 6. both w.....
By
Hardik Savani
| Views: 1925 | September 23, 2019 |
Category :
Laravel
---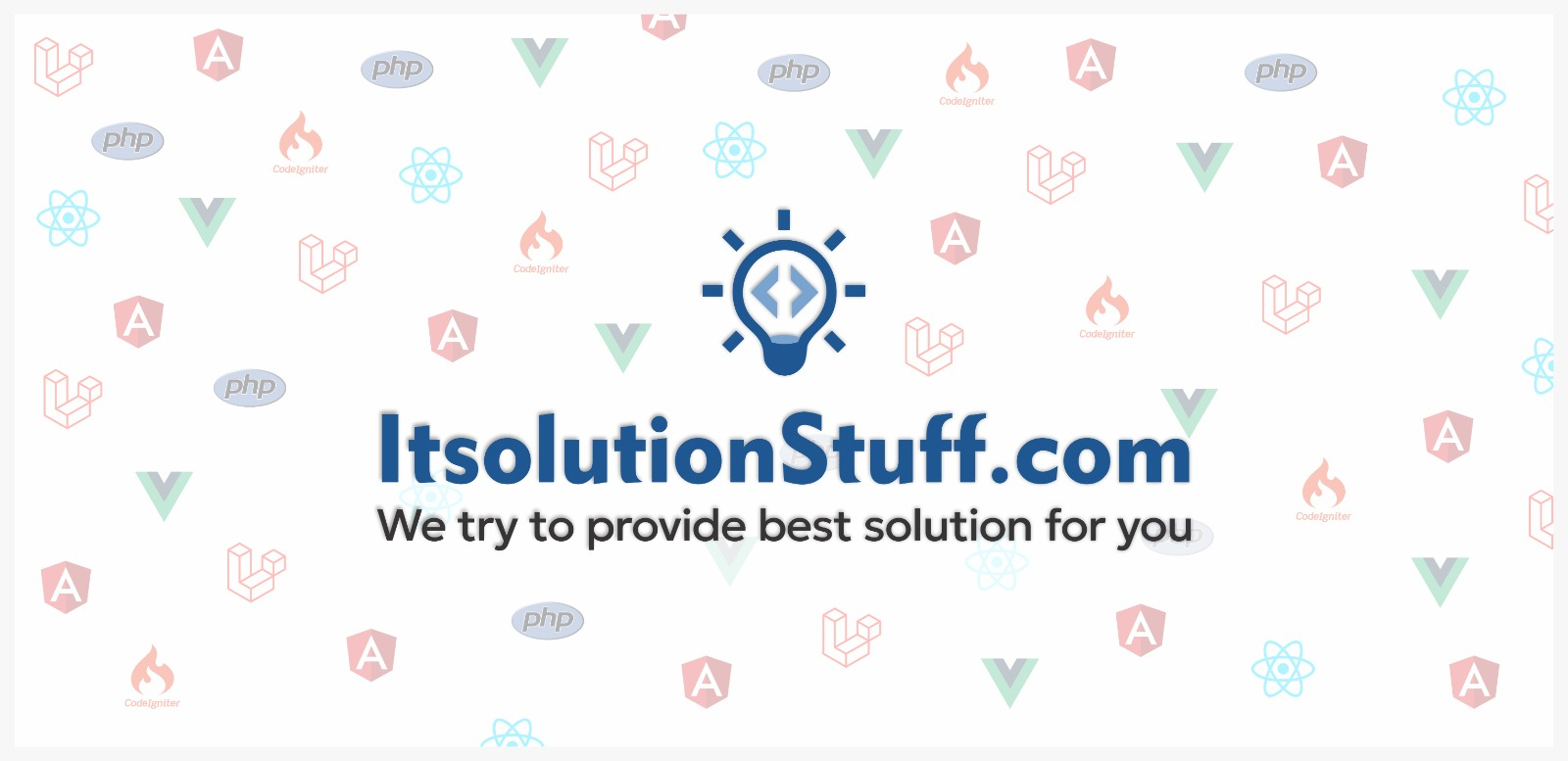 In this example, i want to share with you how to set global variable in vue js. so you can get global variable value and use global variable in vue js. if you define global variable then you can easily access global variable in vuejs app. We will define global variables using vue js mixin. using mi.....
By
Hardik Savani
| Views: 1533 | September 21, 2019 |
Category :
Vue.JS
---
---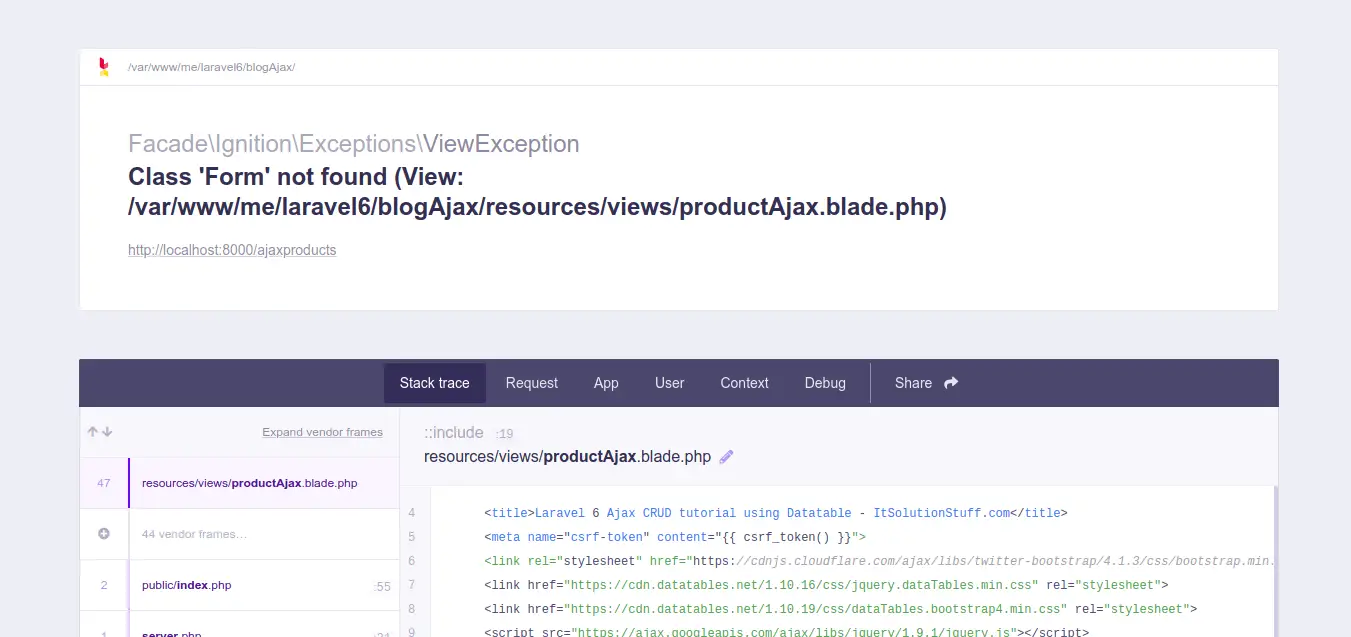 If you are fetch error class 'form' not found in laravel 6 then i will help you how to solve form class not found error in laravel 6. i will give you solution for laravel 6, laravel 5.8, laravel 5.7, laravel 5.6 and laravel 5.5 using laravelcollective/html package. Sometime you just copy and paste .....
By
Hardik Savani
| Views: 1678 | September 20, 2019 |
Category :
Laravel
---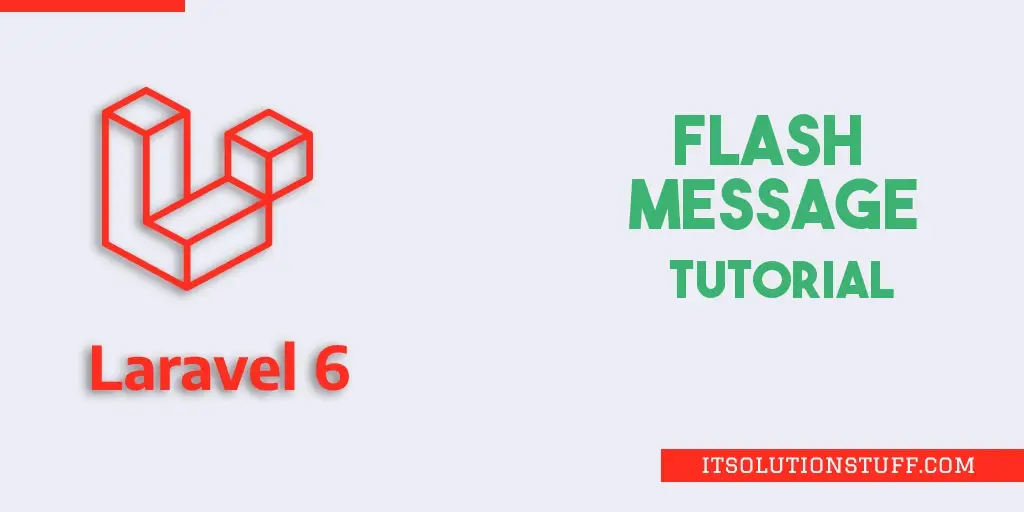 Hi Developer, In this example, i would like to show you how to create flash message notification in laravel 6. you can create laravel 6 flash message without composer package. i write step by step tutorial for laravel 6 flash message from controller. we will define various type of flash message not.....
By
Hardik Savani
| Views: 6064 | September 19, 2019 |
Category :
Laravel
---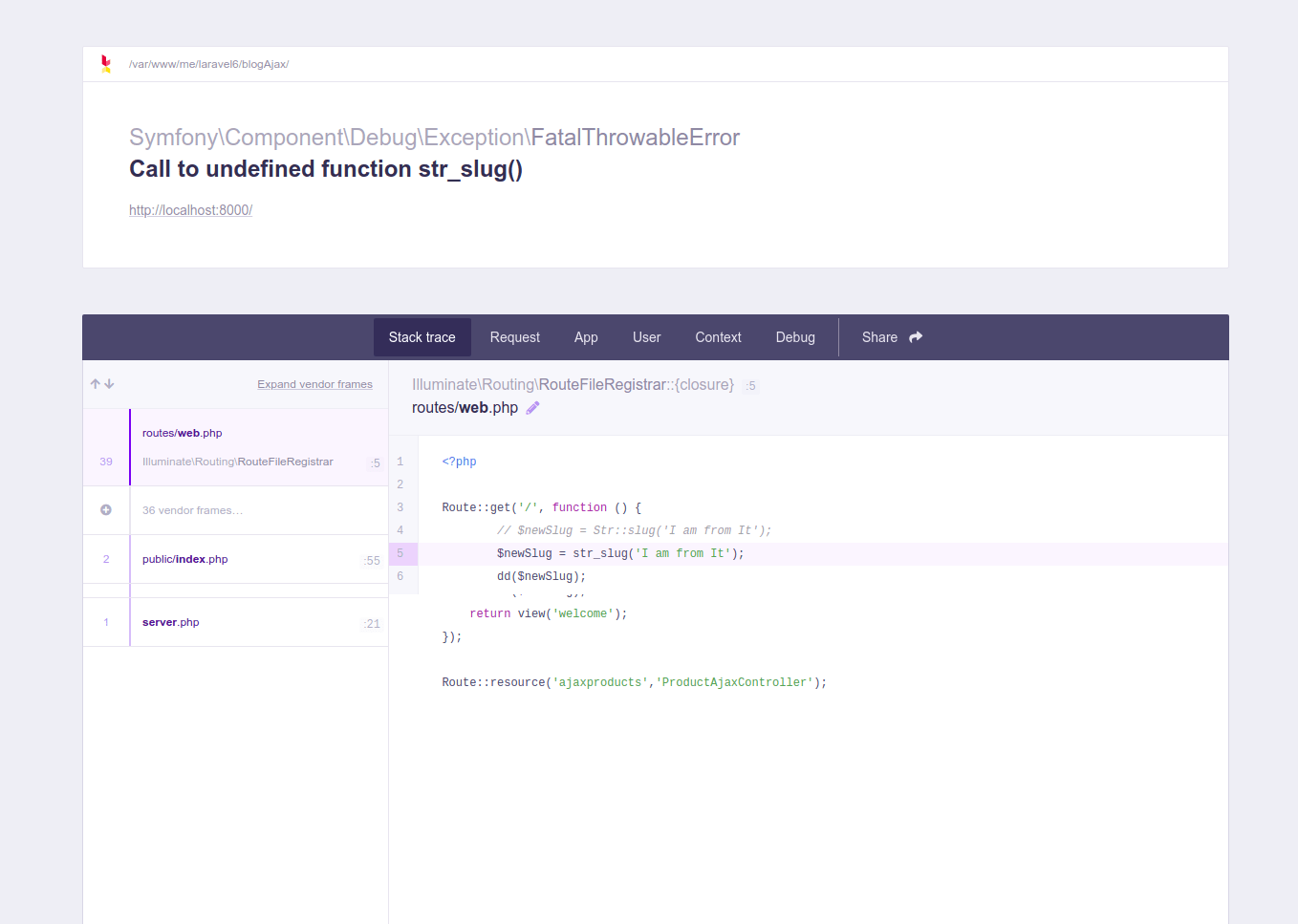 Few days ago my blog viewer send me one error Call to undefined function str_slug() in laravel 6 and he told me to all string and array function like str_limit, str_uuid, array_sort, array_only, array_except etc and call as laravel 6 Call to undefined function. So basically, you can not use string .....
By
Hardik Savani
| Views: 7283 | September 18, 2019 |
Category :
Laravel
---
Featured Post
---