It Solution Stuff provide a collection of tutorials about PHP, Laravel Framework, Codeigniter Framework, Mysql Database, Bootstrap Front-end Framework, Jquery, Node JS, Ajax Example, APIs, CURL Example, Composer Packages Example, AngularJS etc. You will find the best example an article about PHP Language. So you can also search tutorial from bellow search box.
Please Subscribe Your Email Address, We Will Notify When Add New Post:
Category
Latest Post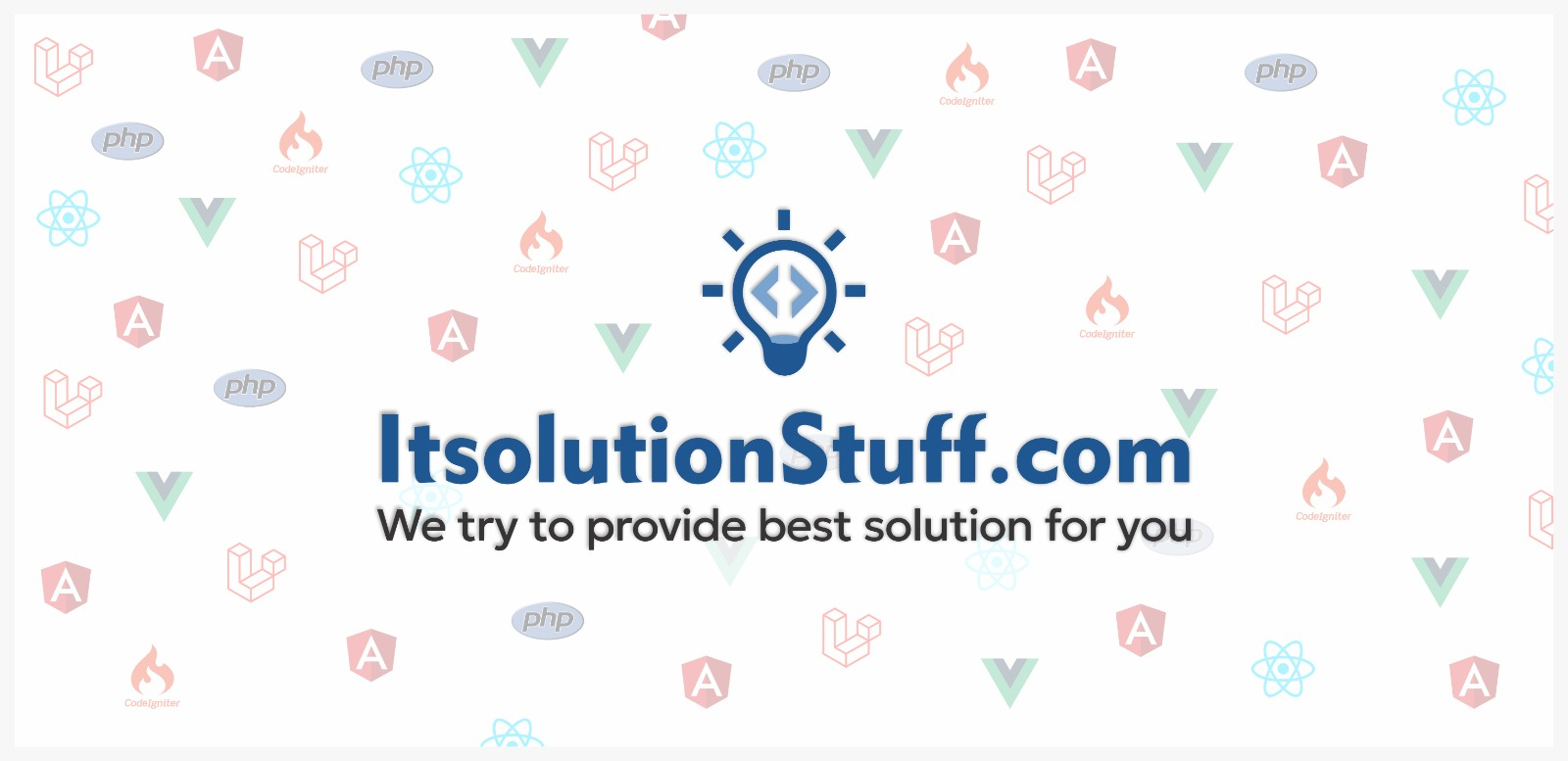 In this post, i would like to show you how to get last executed query in php codeigniter 3 website using last_query() function. you can print last executed sql query like select query, create query, update query, delete query etc. Whenever you are working on big amount of project and you write lon.....
By
Hardik Savani
| Views: 14269 | January 8, 2019 |
Category :
PHP
MySql
Codeigniter
---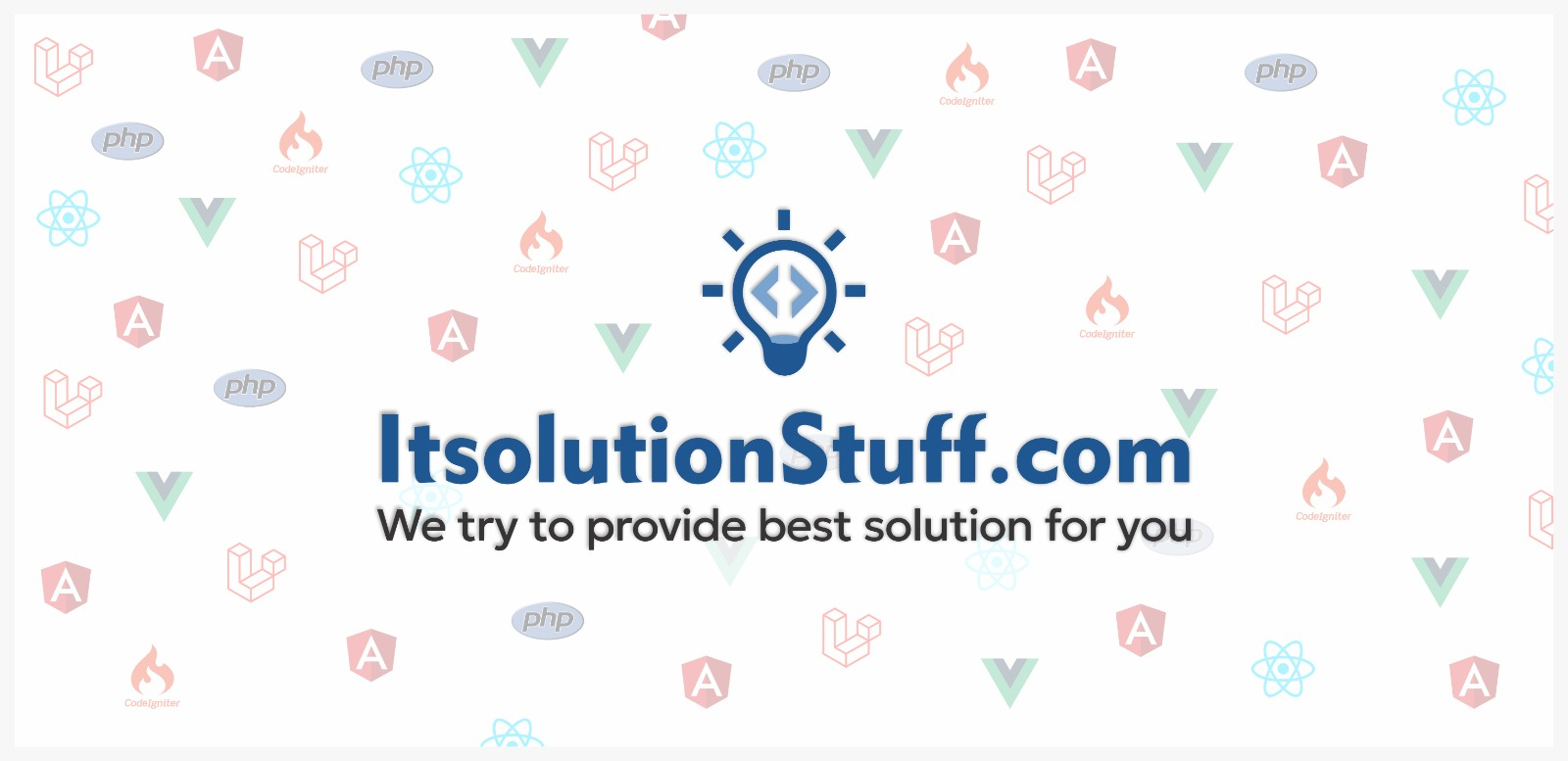 Laravel 5 provide great feature as model relationship. but if you need to use where clause on your relation model then how you can do it?, You can make where condition using whereHas function. it doesn't matter which relation you used like one to one, one to many, many to many, has many through etc......
By
Hardik Savani
| Views: 33413 | January 4, 2019 |
Category :
Laravel
---
---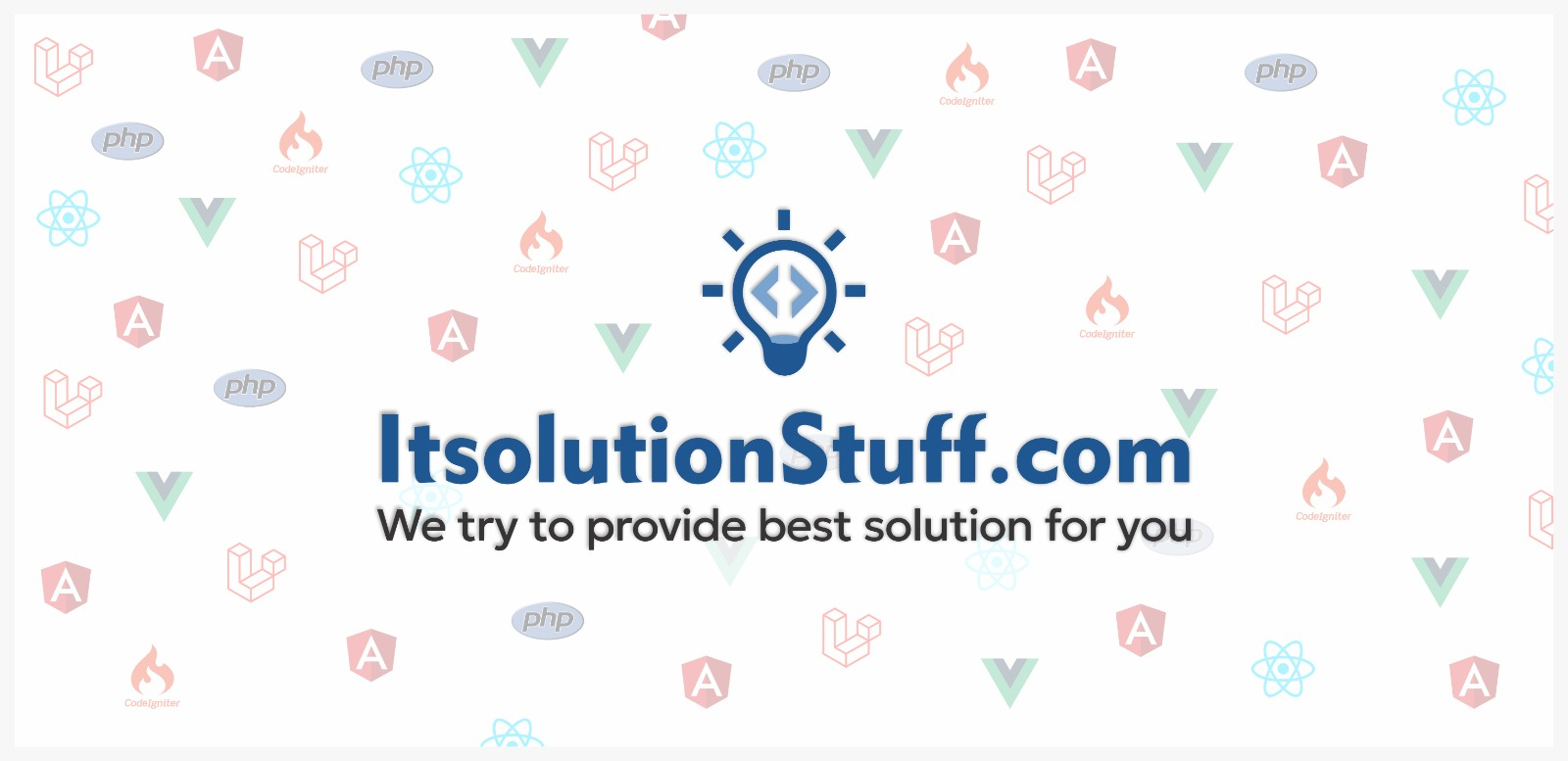 I would like to show you how to convert date format in php codeigniter 3 framework. we will change date format yyyy-mm-dd (Y-m-d) to dd-mm-yyyy (d-m-Y) with example. we almost need to display date on any module or in detail page, so in this post i will give you simple example to change date formate.....
By
Hardik Savani
| Views: 20162 | January 1, 2019 |
Category :
PHP
Codeigniter
---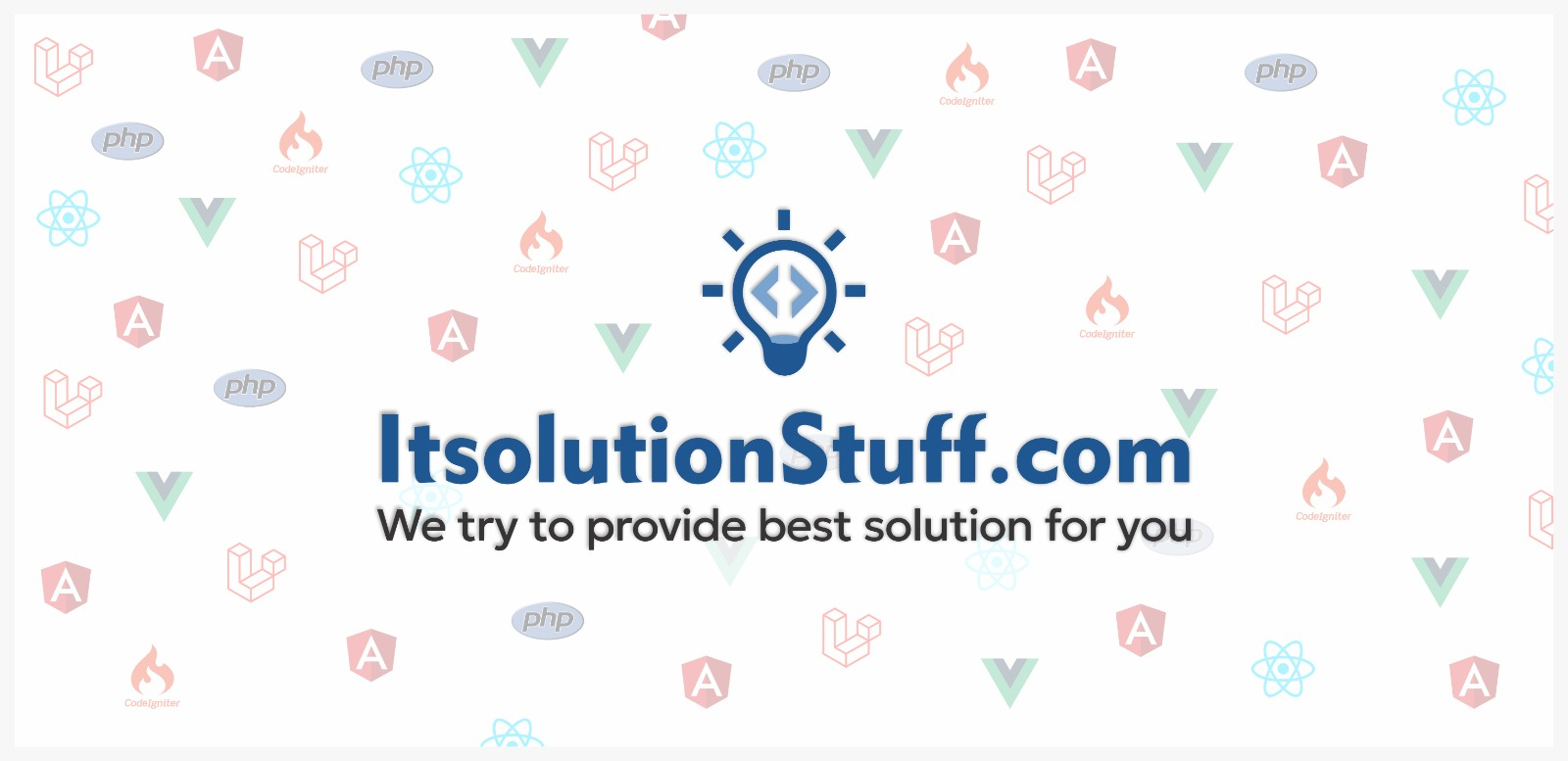 I want to show you chage date format using filter with moment in vue js app. If you are looking for change date formate from your default formate like yyyy-mm-dd hh mm ss. You can simply change your date time format using moment npm plugin. As know, moment js is a very popular for date time. moment.....
By
Hardik Savani
| Views: 68012 | December 26, 2018 |
Category :
Vue.JS
---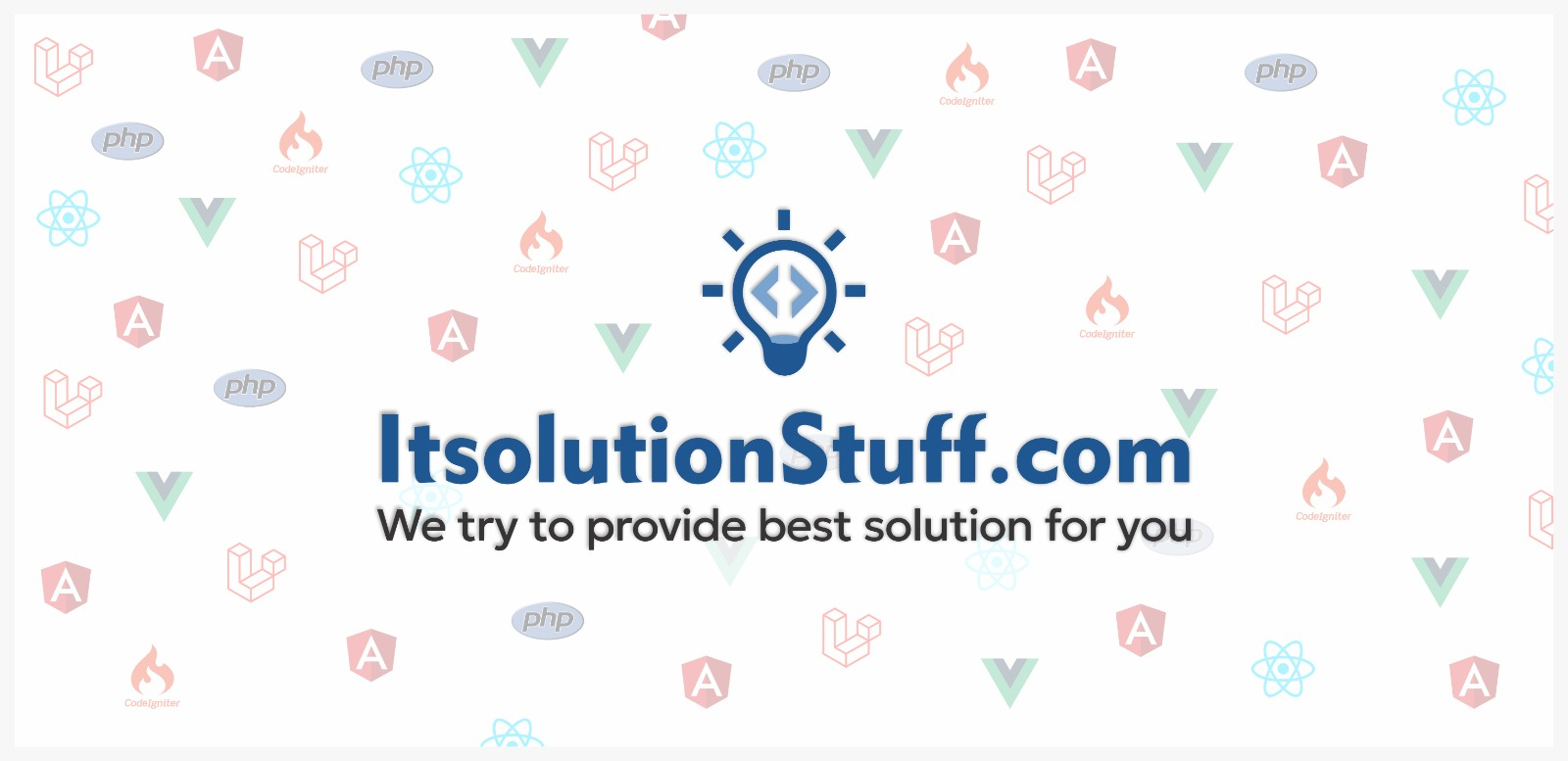 Today, i will tech you how to redirect previous page url in codeigniter php. we may sometime require to redirect previous page after login then you can get previous page path by using codeigniter user_agent library, request array or using session. here, i will show you both example to getting previ.....
By
Hardik Savani
| Views: 26471 | December 20, 2018 |
Category :
PHP
Codeigniter
---
Featured Post
---