It Solution Stuff provide a collection of tutorials about PHP, Laravel Framework, Codeigniter Framework, Mysql Database, Bootstrap Front-end Framework, Jquery, Node JS, Ajax Example, APIs, CURL Example, Composer Packages Example, AngularJS etc. You will find the best example an article about PHP Language. So you can also search tutorial from bellow search box.
Please Subscribe Your Email Address, We Will Notify When Add New Post:
Category
Latest Post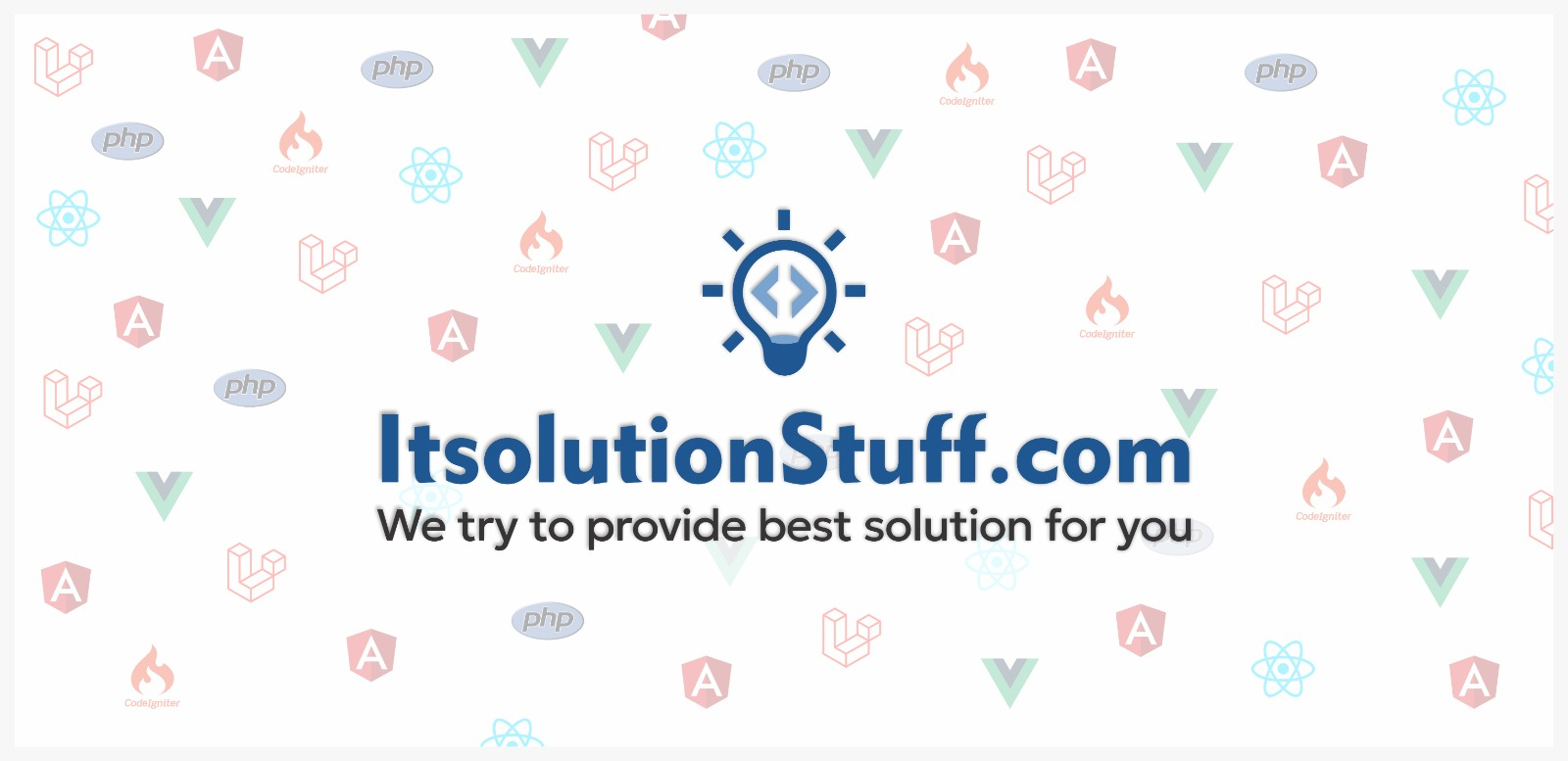 Sometimes you require to change date format in your laravel app. we have to use Carbon class for change format in laravel, because it provide many date function for like change date formate, count diffrence between two dates in days etc. So, Basically i am going to show you change date format using .....
---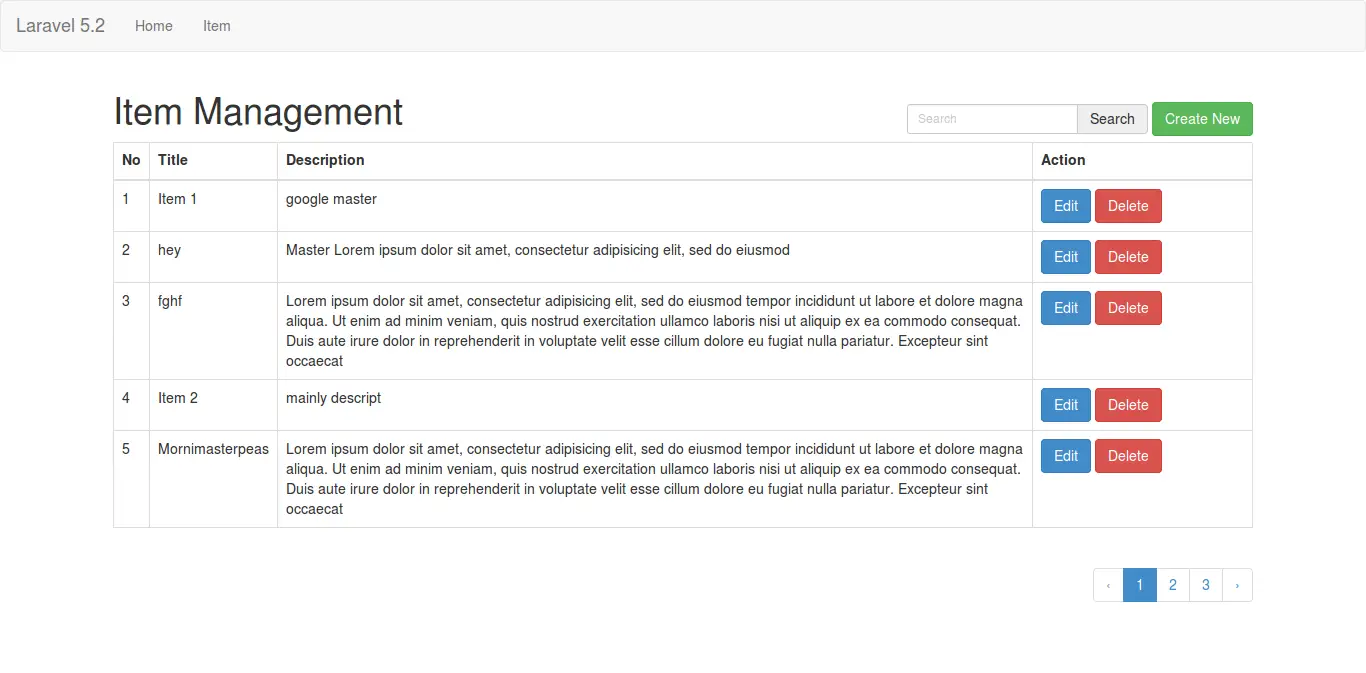 Now i show you how to create CRUD(Create, Read, Update, Delete) using AngularJS and Laravel 5. In Following step by step you can create web application of create, edit, delete, lists, search with pagination of items modules. In this post through you can make simple crud, search and pagination module.....
By
Hardik Savani
| February 15, 2016 |
Category :
PHP
Laravel
Angular
---
---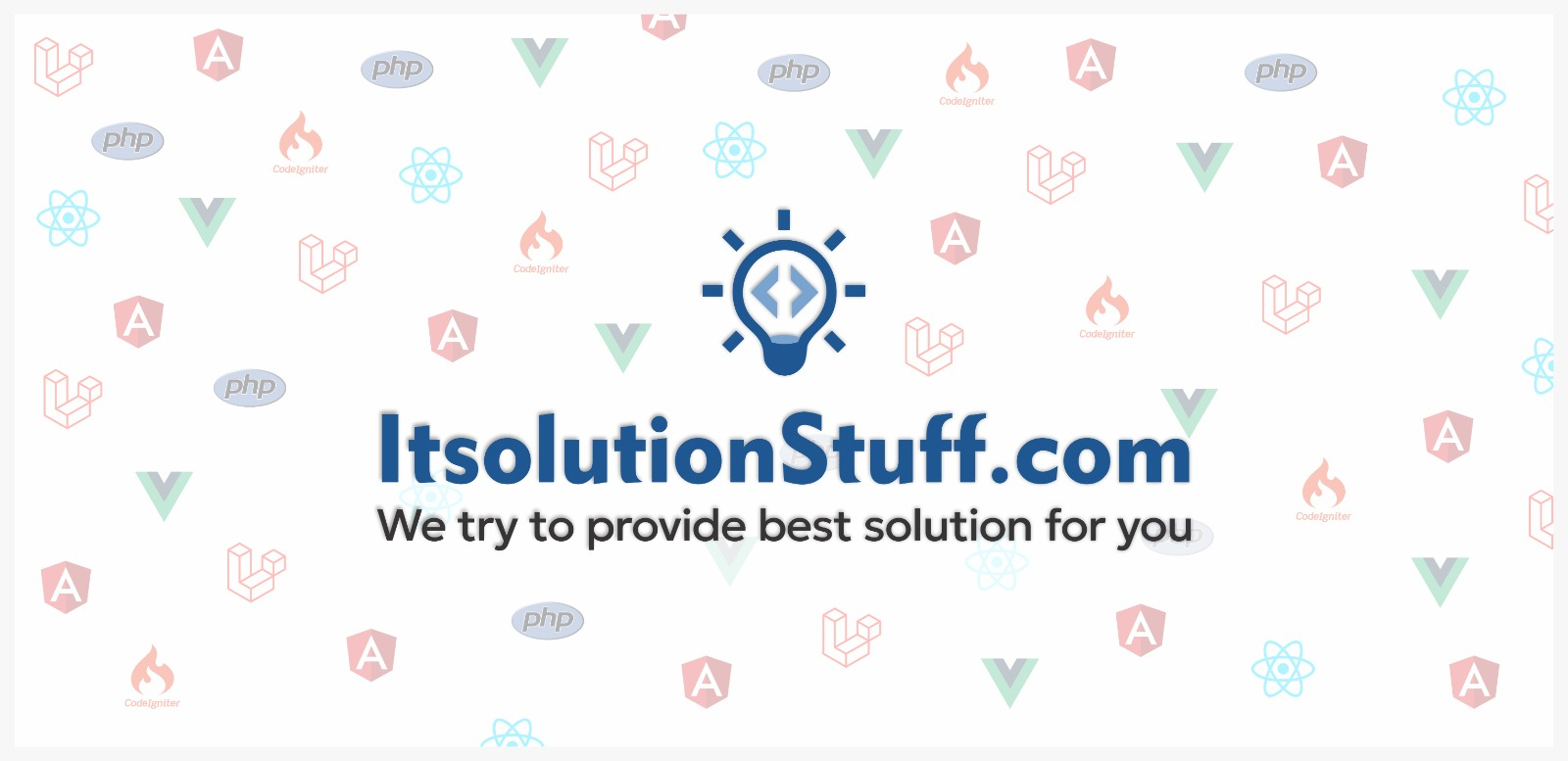 Whenever you need to get difference between two dates in hours in laravel 5 then you can get easily using Carbon. Laravel by default provide Carbon class. Carbon class throught you can calculate difference between two dates in hours. In Following example you can see, we have a two dates, first $to .....
---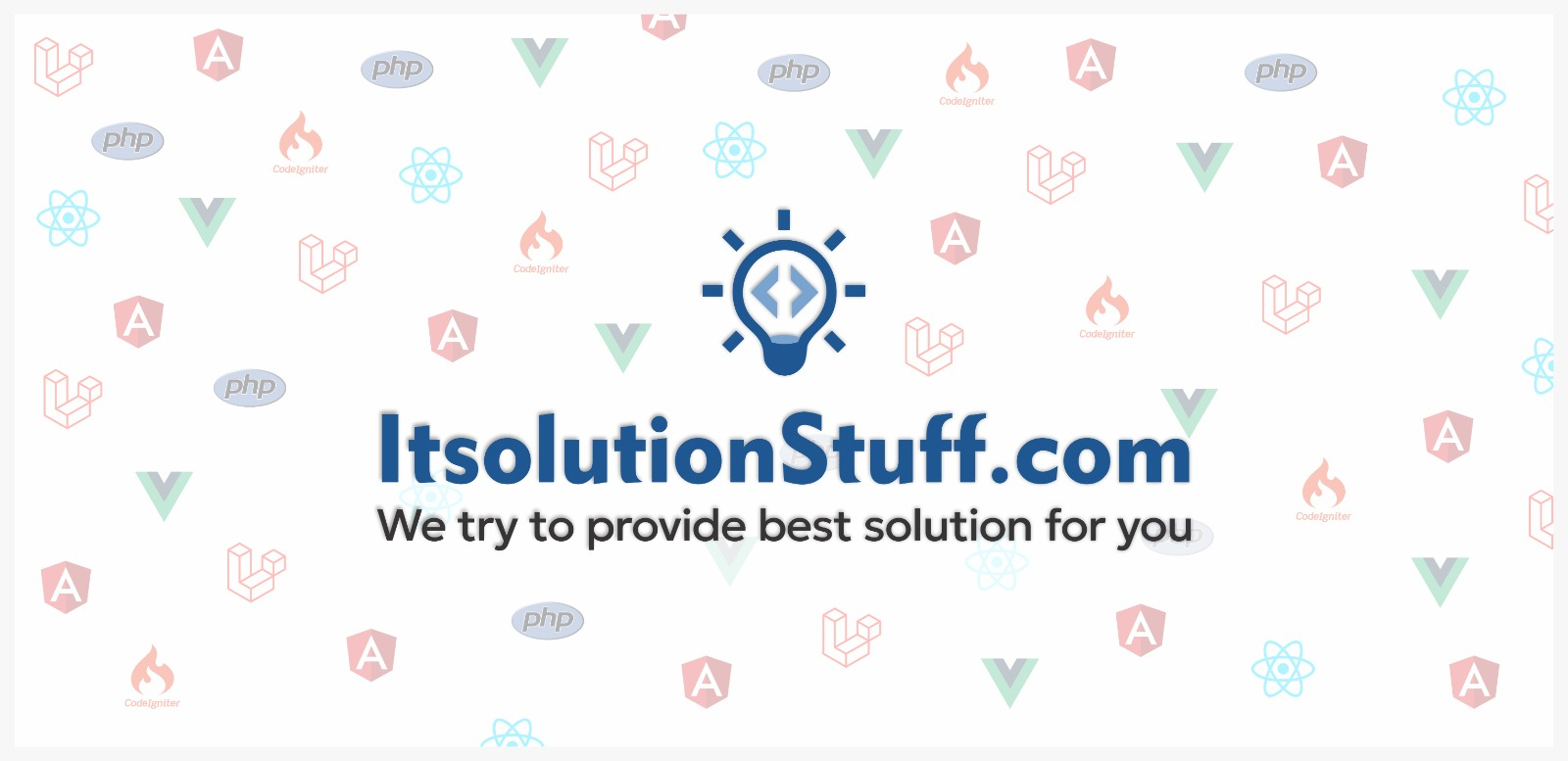 Whenever you require to add one character or more to each and every key of array then most of the people would like prefer add key using for loop or foreach loop. But we can do this without using any kind of loop. using array_combine(), array_keys() and array_map() through we can add prefix on each .....
---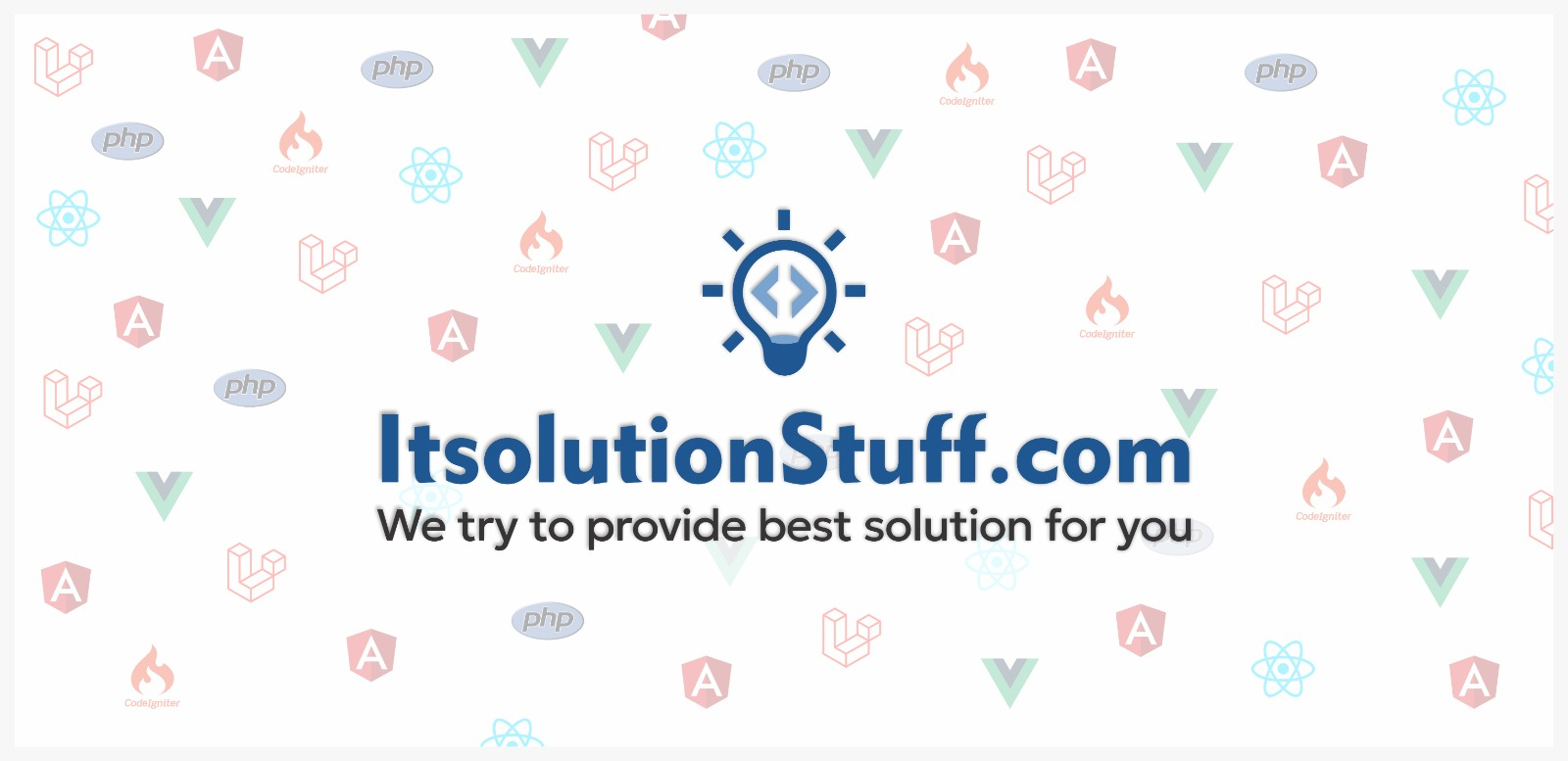 Sometimes, you need to get minimum key value of your array but you try to get with loop and any function etc, but in bellow example you can see we can get smallest key value from our php array by using min() and array_keys(). So, let's try to use in your code this way: <strong>Example:</strong> <pr.....
---
Featured Post
---