It Solution Stuff provide a collection of tutorials about PHP, Laravel Framework, Codeigniter Framework, Mysql Database, Bootstrap Front-end Framework, Jquery, Node JS, Ajax Example, APIs, CURL Example, Composer Packages Example, AngularJS etc. You will find the best example an article about PHP Language. So you can also search tutorial from bellow search box.
Please Subscribe Your Email Address, We Will Notify When Add New Post:
Category
Latest Post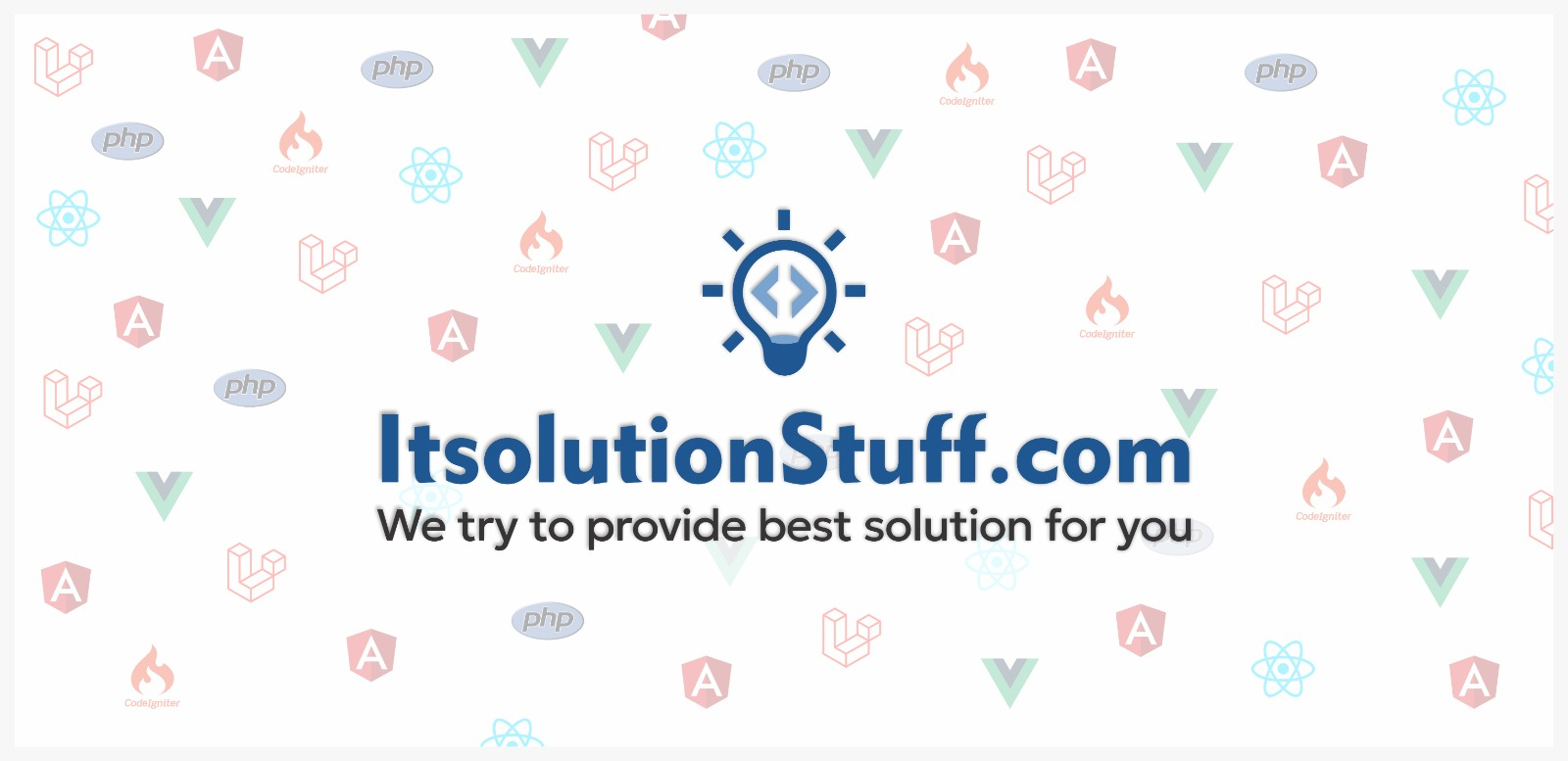 If you require to get file size in php then you can do it easily using filesize() of PHP. Normally we require to get and check on before image uploading. So if you want to get image size then bellow example can help you. It will return size on byte. <strong>Example:</strong> <pre class="prettyprint .....
---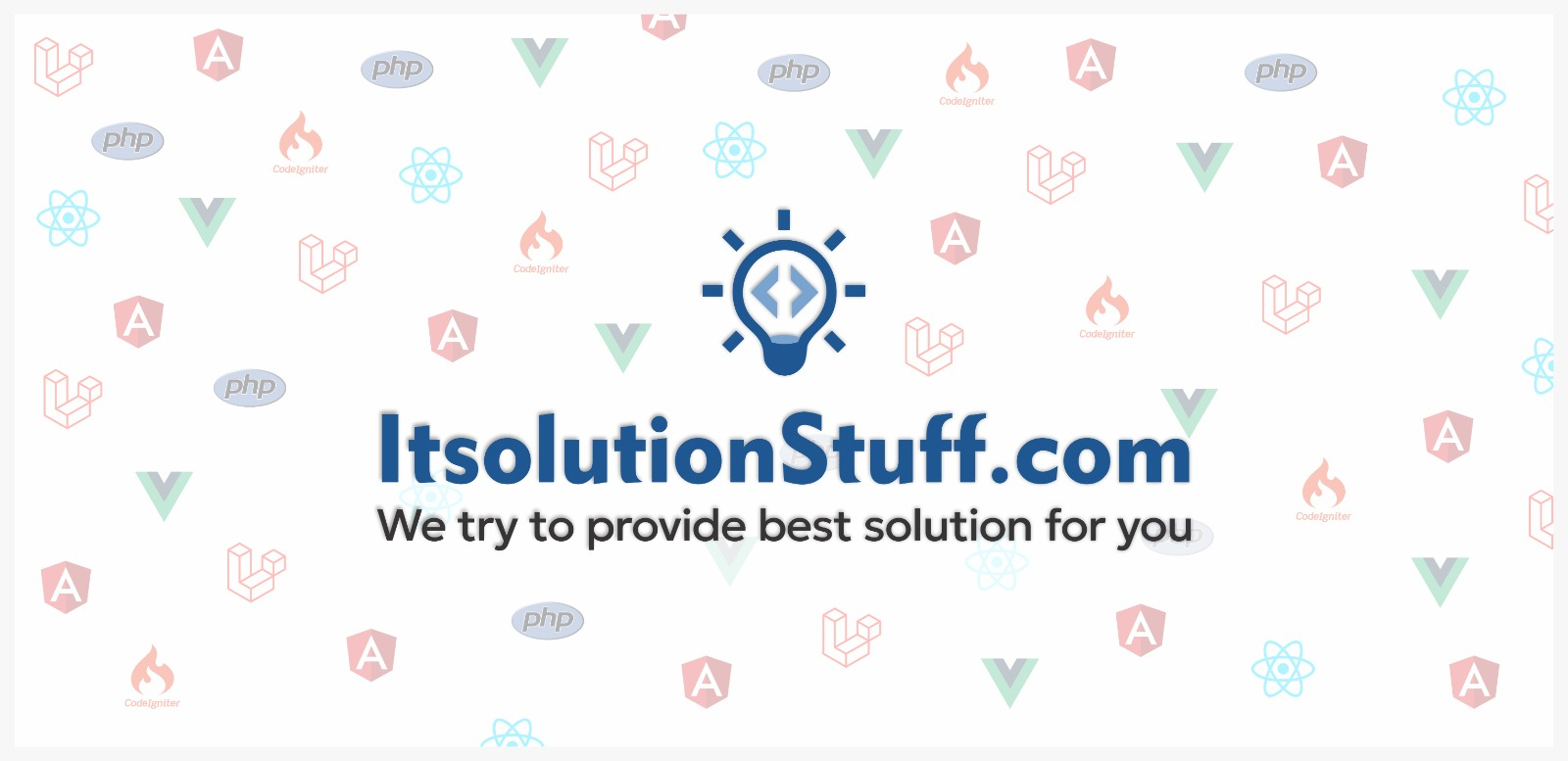 We always need ask confirmation for remove items. I mean we always ask before deleting items. So if you need to ask confirm before do something like delete, change status, change value etc as you require. If you want to do with better layout then you have to chooes bootbox.js and if you already use .....
By
Hardik Savani
| April 28, 2016 |
Category :
PHP
Javascript
Bootstrap
jQuery
Bootbox.js
---
---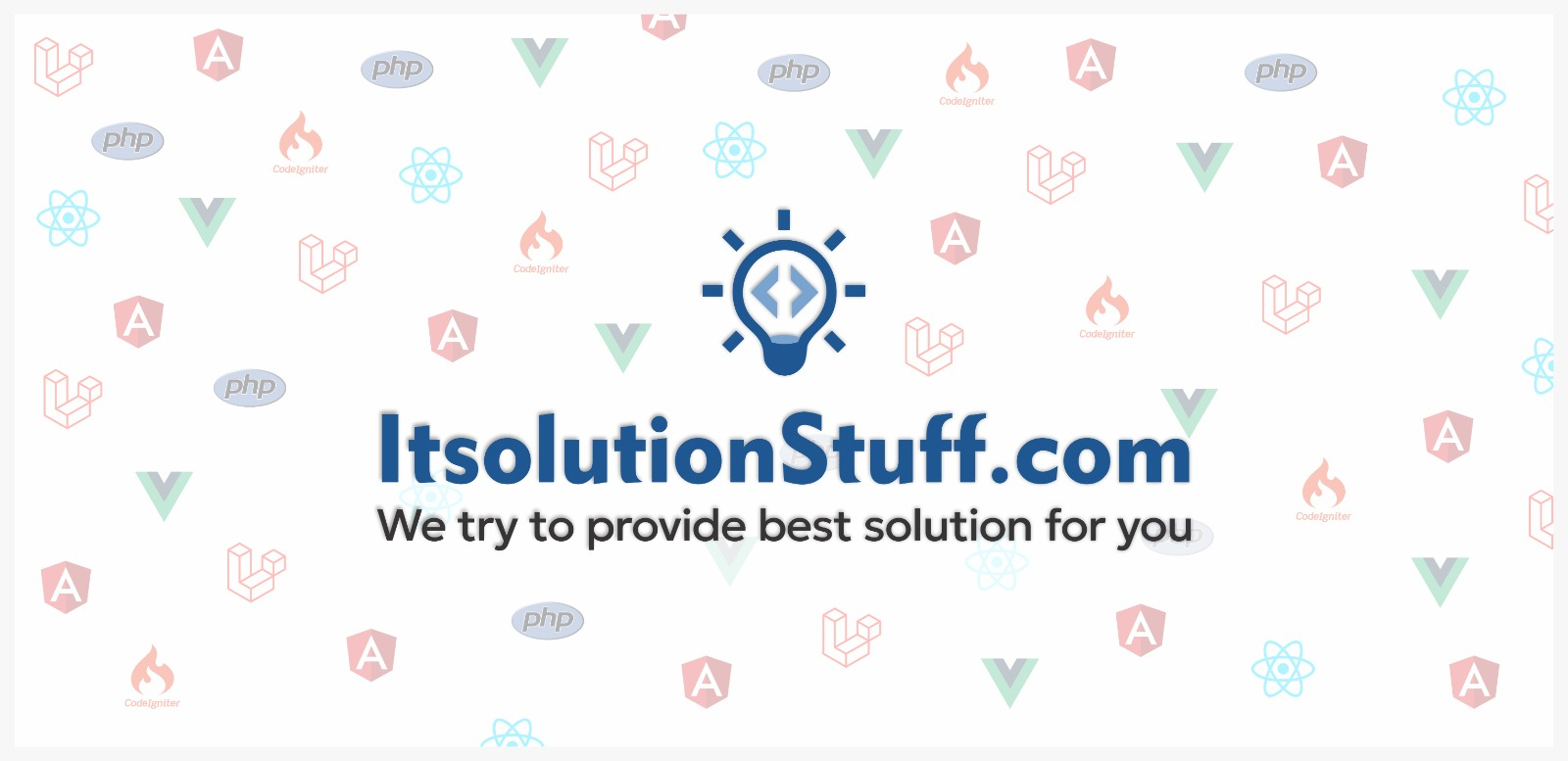 Whenever you require to use select like query in your application then you can easily use. Laravel 5 provide query builder and mysql like condition is very simple to use. So let's see bellow example did convert bellow sql query. <strong>SQL Example:</strong> <pre> SELECT * FROM `users` WHERE `name` .....
---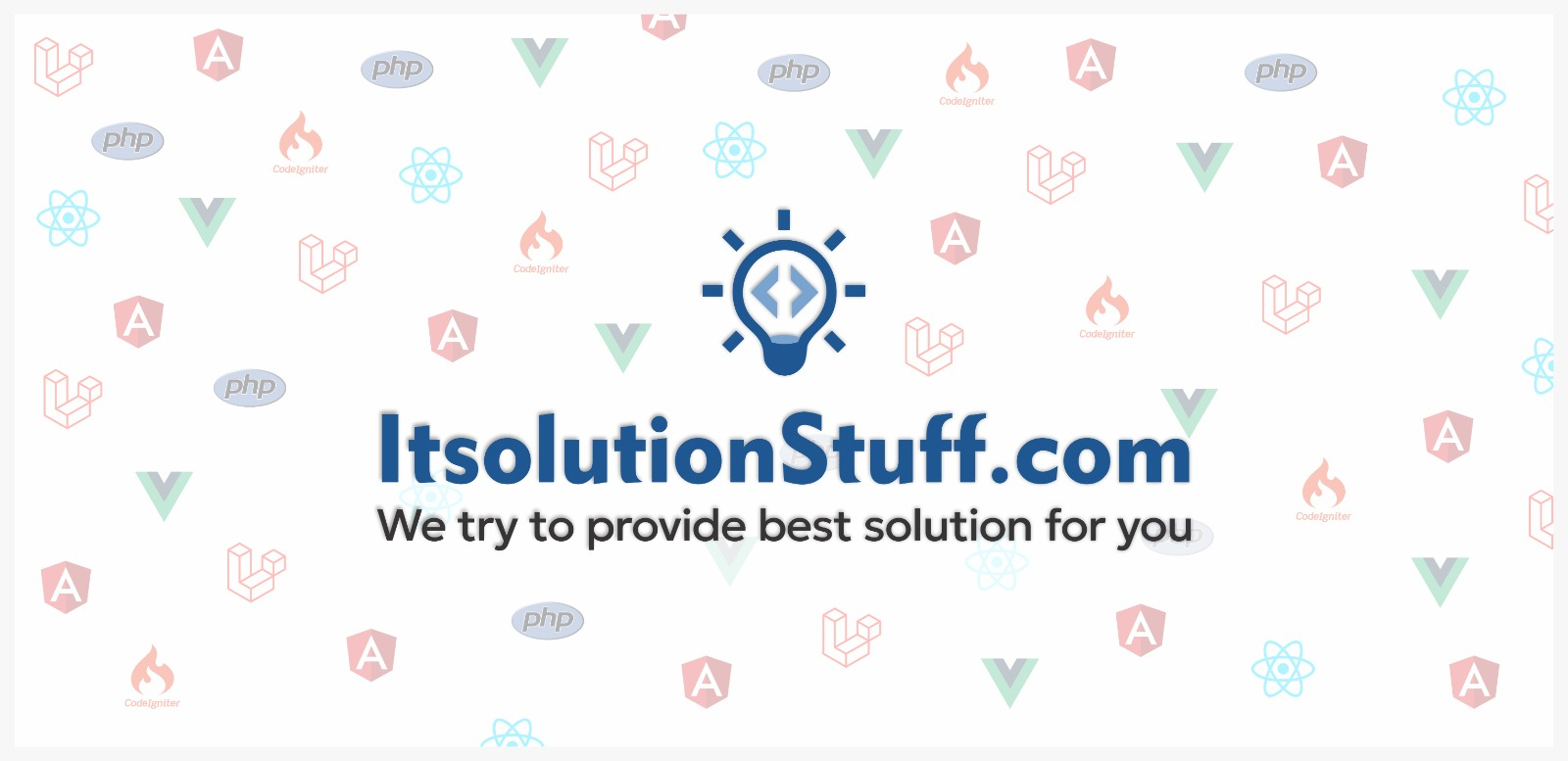 If you are new and you trying to find how to detect user is login or not in your laravel application. So, it is very easy to check because laravel 5 provide to Auth facade for check user is login or not. Check bellow example: <strong>Example:</strong> <pre class="prettyprint lang-php"> @if (Auth::ch.....
---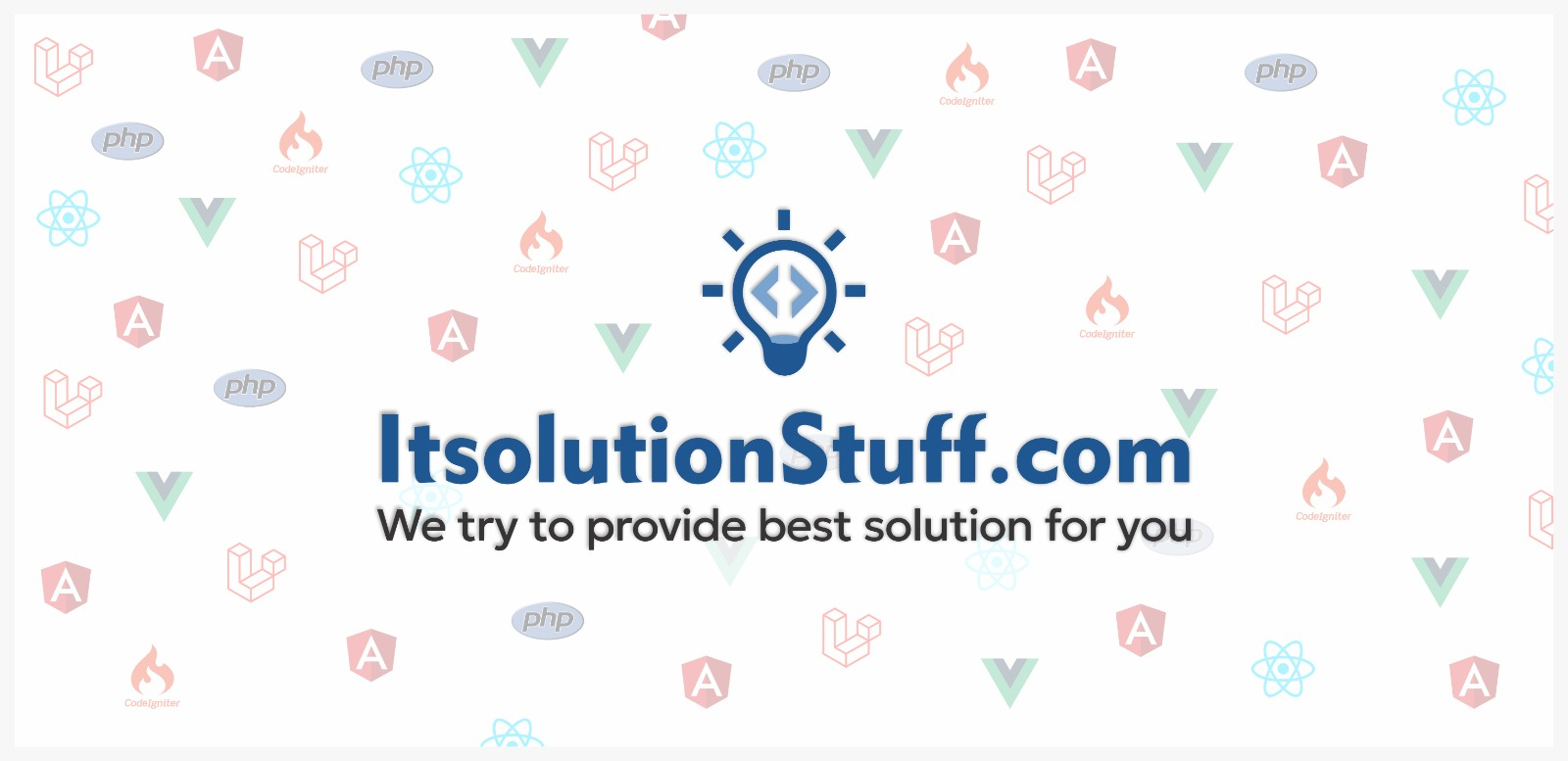 Sometimes to require collapse for display large text with title.Always we like to use collapse for data content. So if you think how to use collapse in my project then it is very easy you have to just copy bellow example and run in your local you will find result. In this example i provide bootstrap.....
By
Hardik Savani
| April 27, 2016 |
Category :
PHP
Javascript
Bootstrap
jQuery
---
Featured Post
---