It Solution Stuff provide a collection of tutorials about PHP, Laravel Framework, Codeigniter Framework, Mysql Database, Bootstrap Front-end Framework, Jquery, Node JS, Ajax Example, APIs, CURL Example, Composer Packages Example, AngularJS etc. You will find the best example an article about PHP Language. So you can also search tutorial from bellow search box.
Please Subscribe Your Email Address, We Will Notify When Add New Post:
Category
Latest Post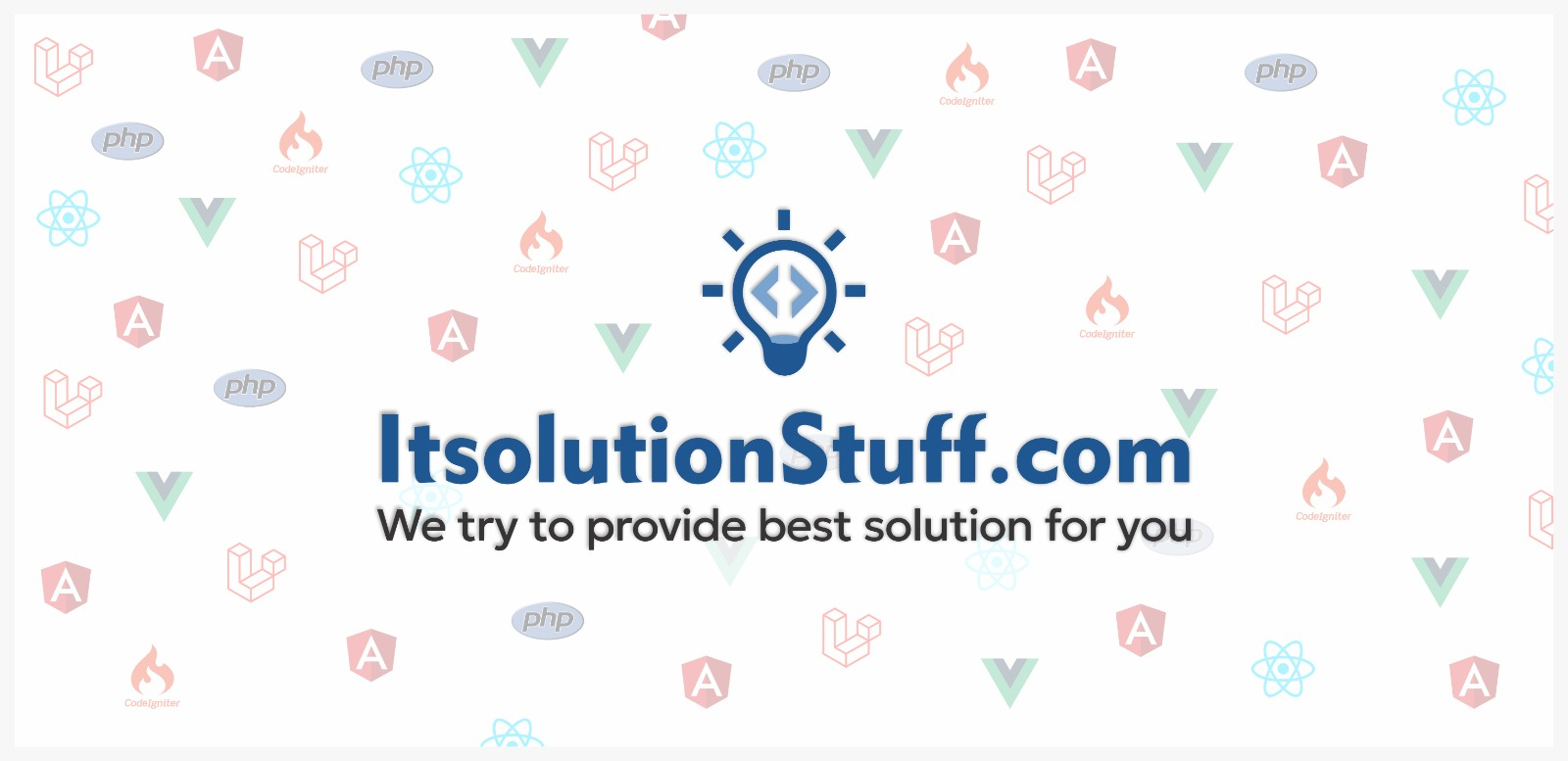 Sometimes we need to get current URL in jquery file, we can get current URL or path of our current page in javascript using "window.location". In this post i give you three way to get current url in your js file as there are bellow listed: <strong>1.window.location.href</strong> <strong>2.$(locatio.....
---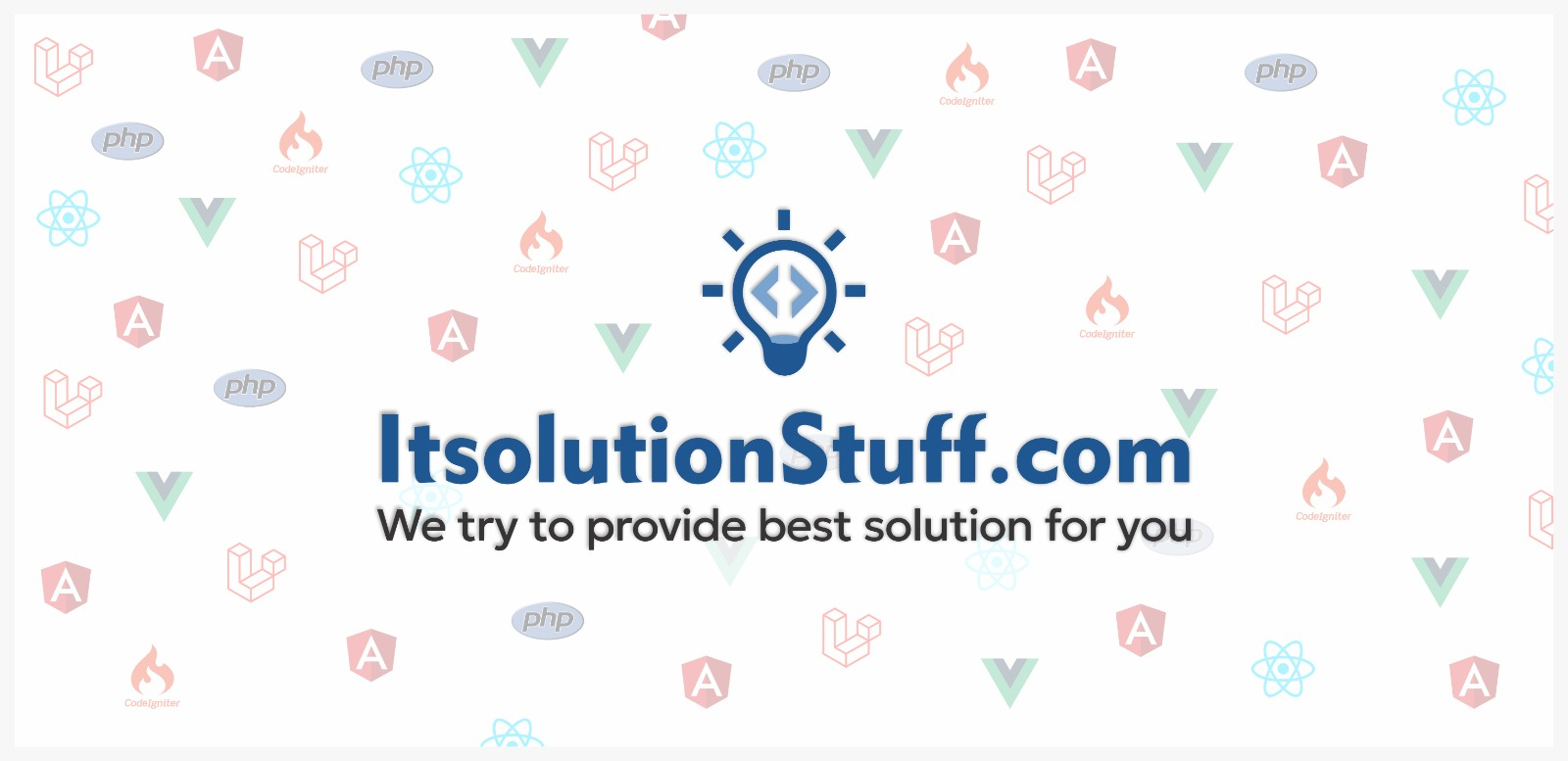 If you require to get current controller name in your view file or in your middleware or your serviceprovider etc. you can get your controller details from current route like UserController, HomeController ect. you can also get full path of controller file. Laravel getAction() through we can get wh.....
---
---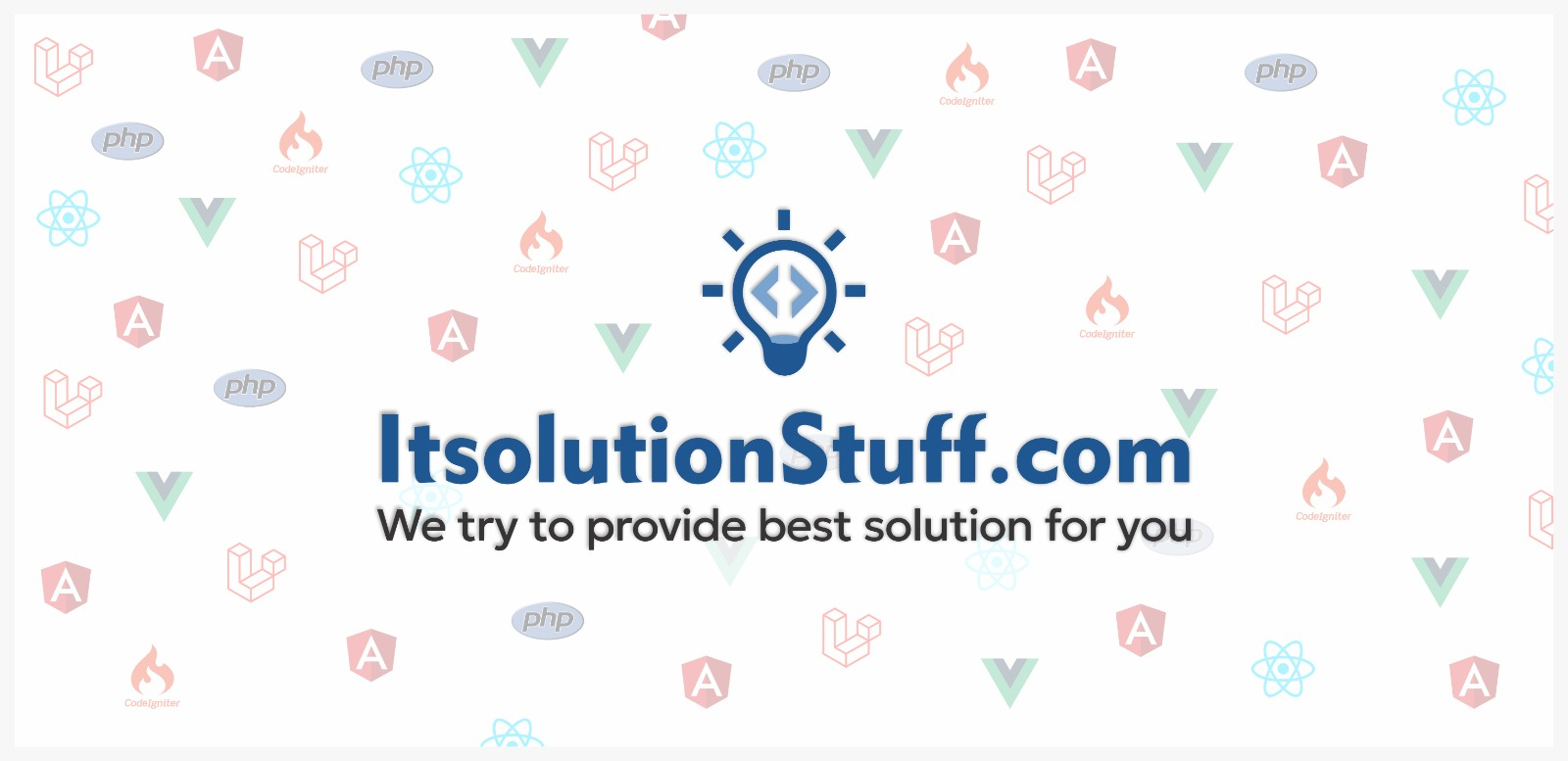 When we deal with delete task then we always require to ask with model dialog and yes or no for conformation with message. So, if you have bootstrap then you can use simply SweetAlert plugin. Bootstrap SweetAlert plugin provide alert box, confirm dialog box and prompt box. In this example i use boo.....
---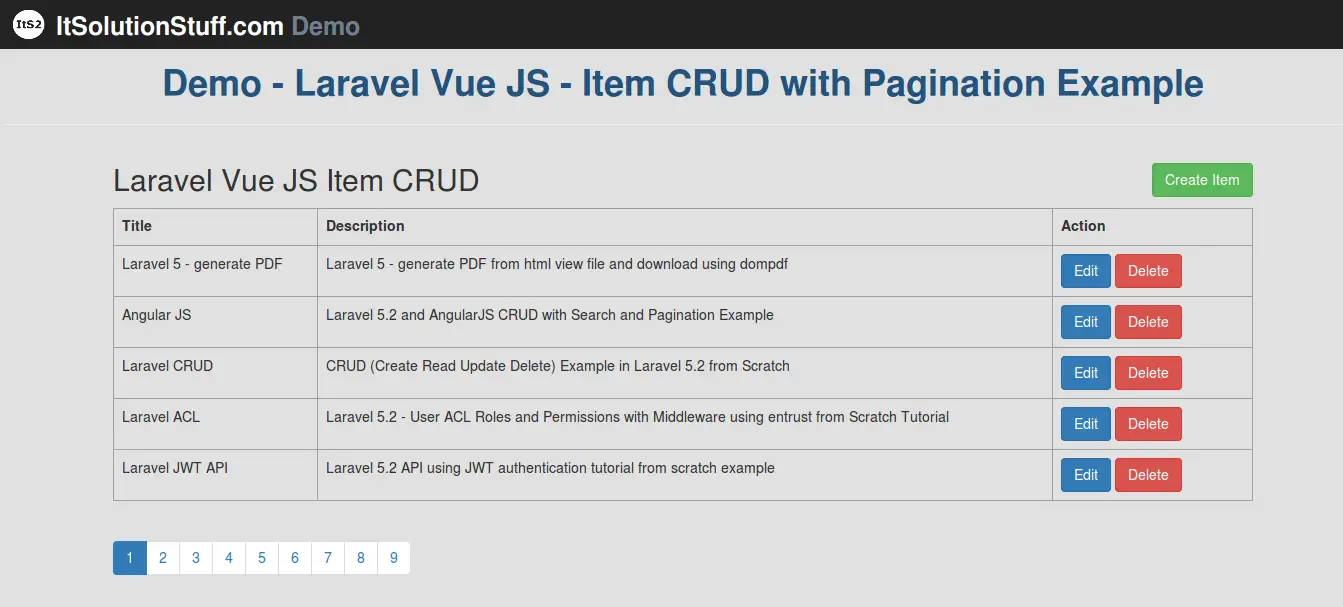 In Todays, Most popular JS Framework are Angular JS and Vue JS. Angular JS and Vue JS are a very user friendly JS Framework and most popular. It provides to manage whole project or application without refresh page and powerful jquery validation. In this post i going to lean how to create CRUD(Creat.....
---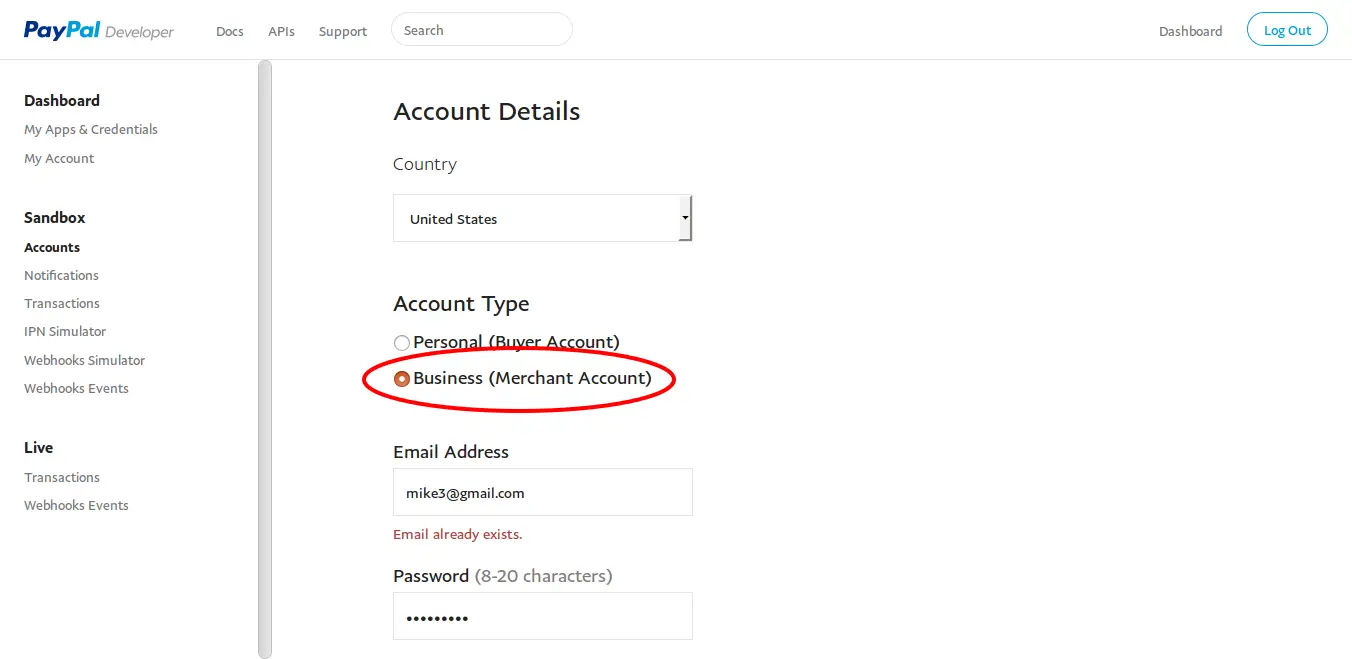 When i was learning opencart and i was trying to setup paypal integration with sand box then i fetch one error. Every thing was working proper but when i try to pay money i found error like as bellow: <pre> this merchant is not enabled for auth/settle </pre> I did also try to change my buyer accoun.....
---
Random Post
---