It Solution Stuff provide a collection of tutorials about PHP, Laravel Framework, Codeigniter Framework, Mysql Database, Bootstrap Front-end Framework, Jquery, Node JS, Ajax Example, APIs, CURL Example, Composer Packages Example, AngularJS etc. You will find the best example an article about PHP Language. So you can also search tutorial from bellow search box.
Please Subscribe Your Email Address, We Will Notify When Add New Post:
Category
Latest Post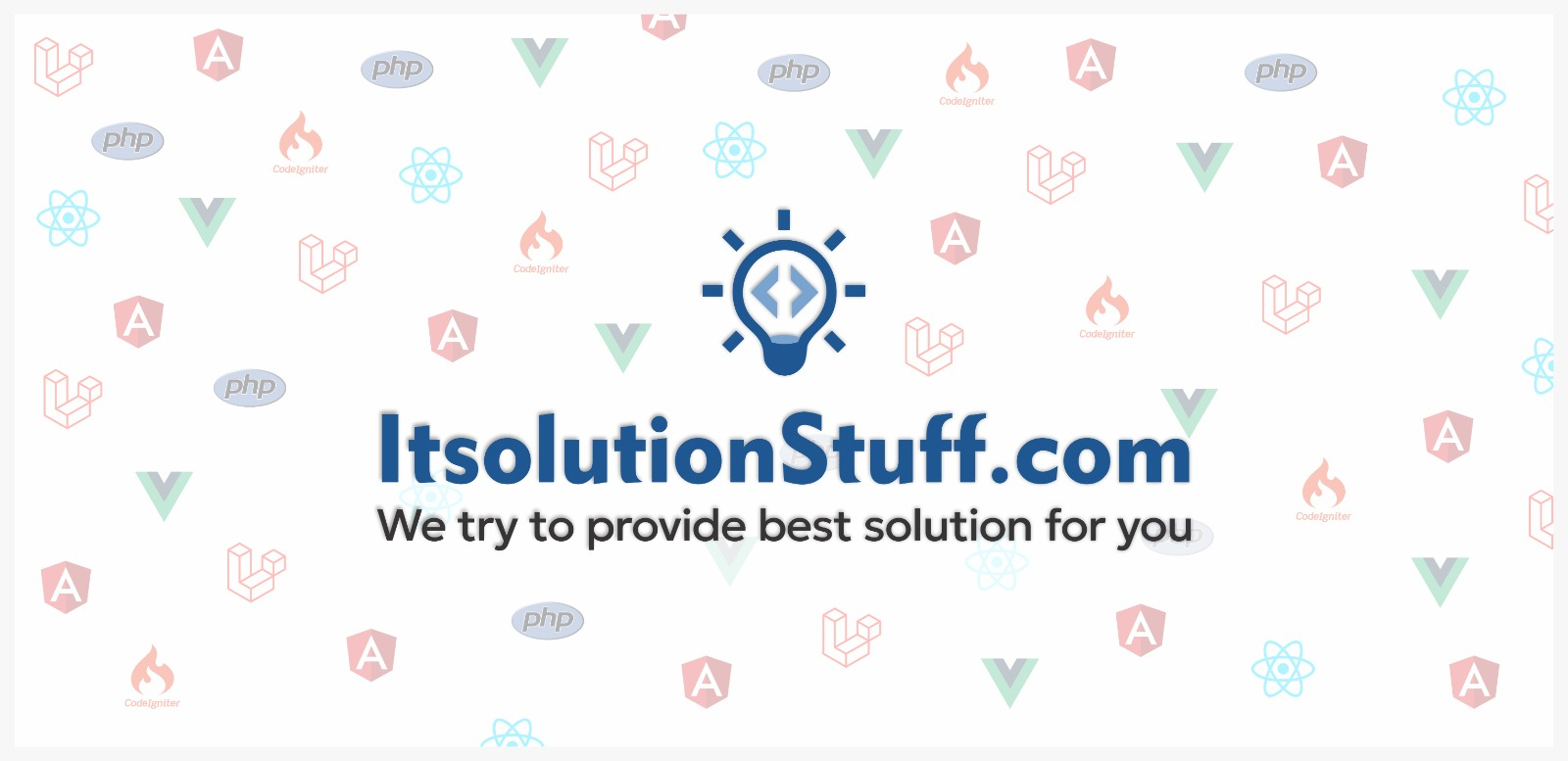 If you need to select one checkbox at a time in multiple checkbox, i mean you want to allow anly one checkbox user can check then you can do easily using jquery. jquery prop() through you can give attribute value checked equel to true or false. if you have banch of checkbox like as example, and if .....
By
Hardik Savani
| Views: 105636 | February 5, 2016 |
Category :
Javascript
HTML
jQuery
---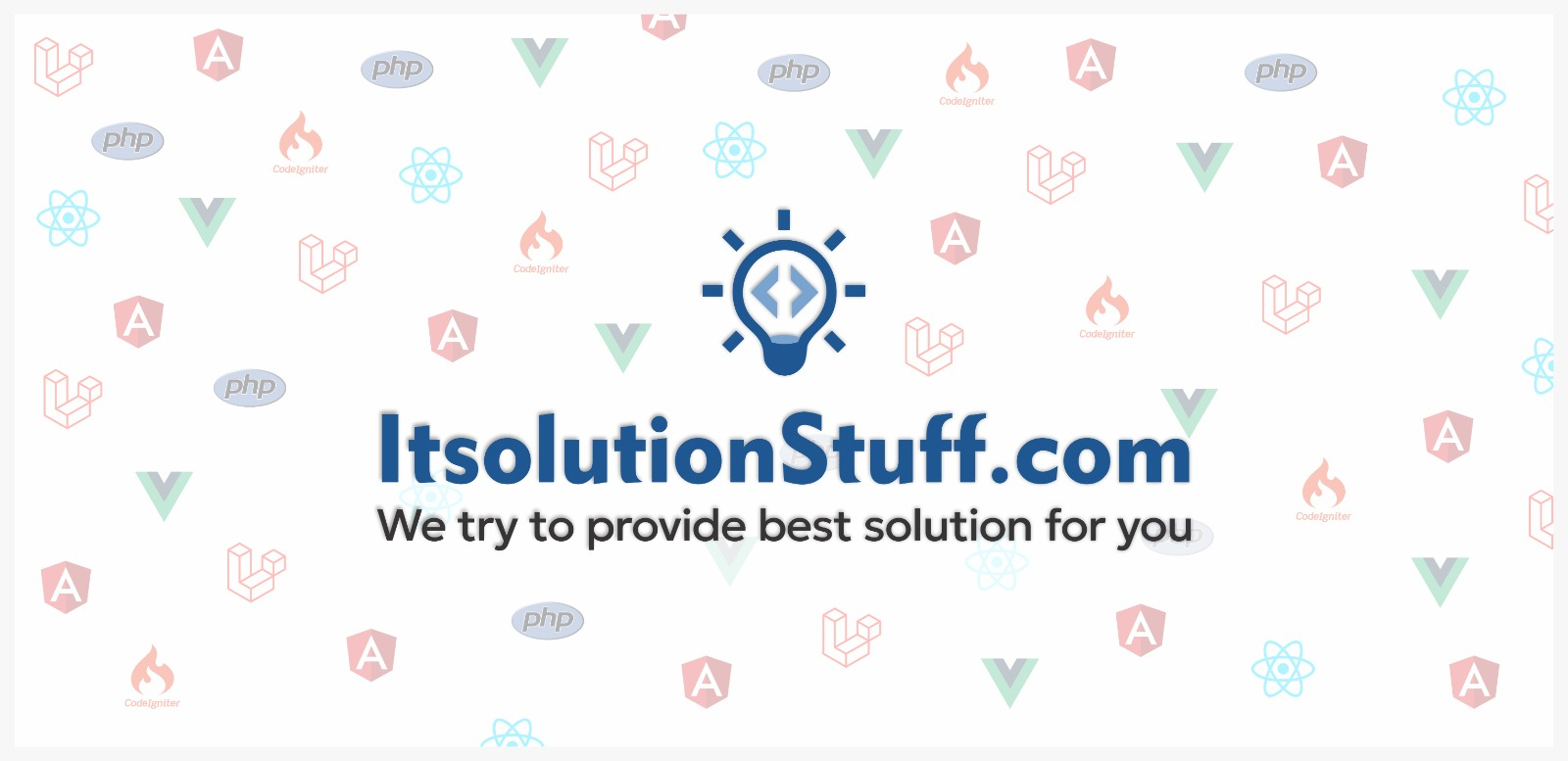 In PHP, you are work on php and you want to need display count number of files in specific folder then you do, glob() through you count number of file are there in specified folder. now in following example you can see "/var/www/test" in this folder, count how many files are there in that folder. gl.....
By
Hardik Savani
| Views: 54265 | February 4, 2016 |
Category :
PHP
---
---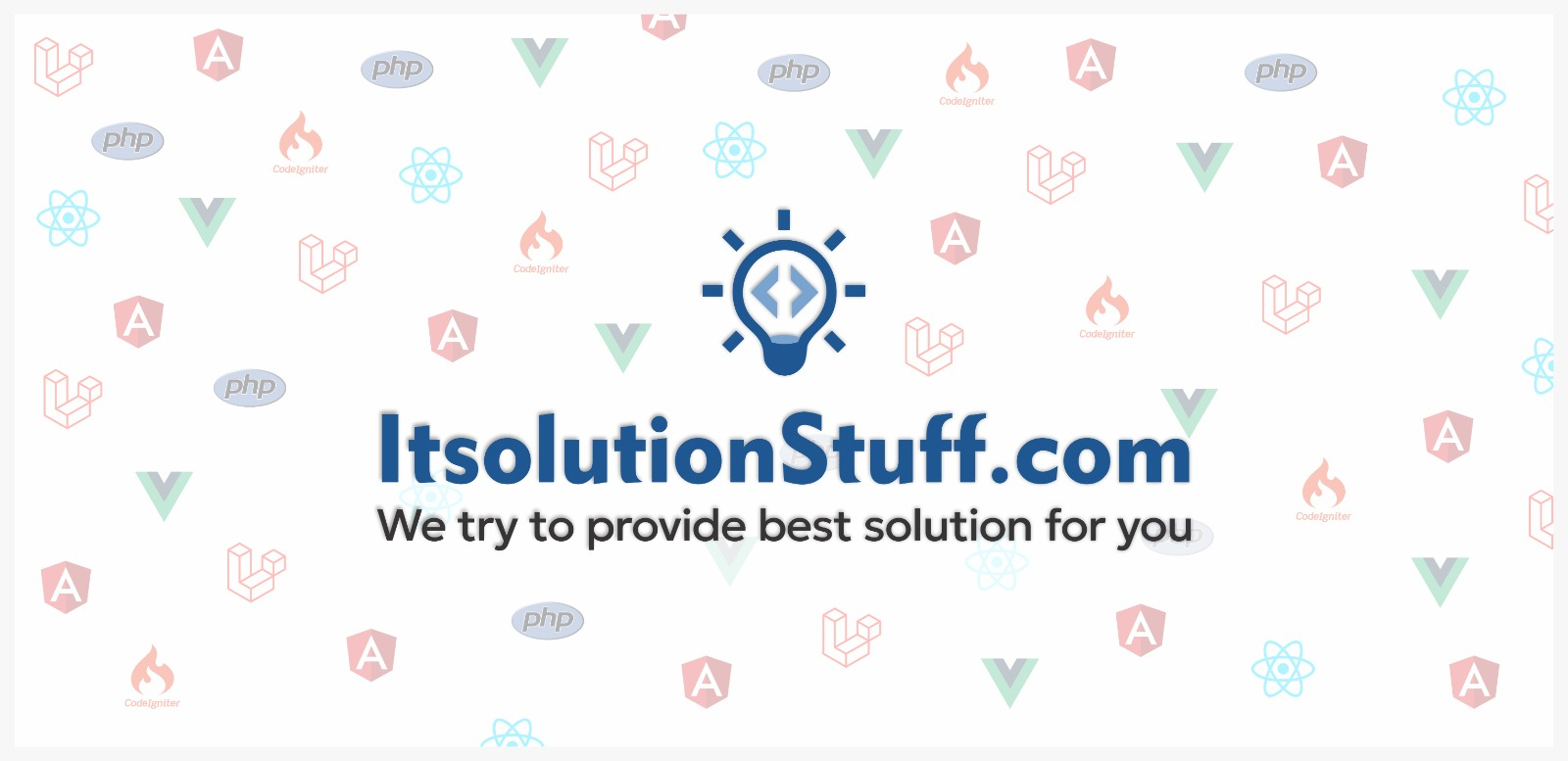 Whenever you need to det day like Monday, Tuesday etc from full date. i mean you have any specific date like "2015-10-10" and you want to get day then you can do in both way first using strtotime() and second using DateTime object. In Following example you can see i give you both way to get day fro.....
By
Hardik Savani
| Views: 31790 | February 3, 2016 |
Category :
PHP
---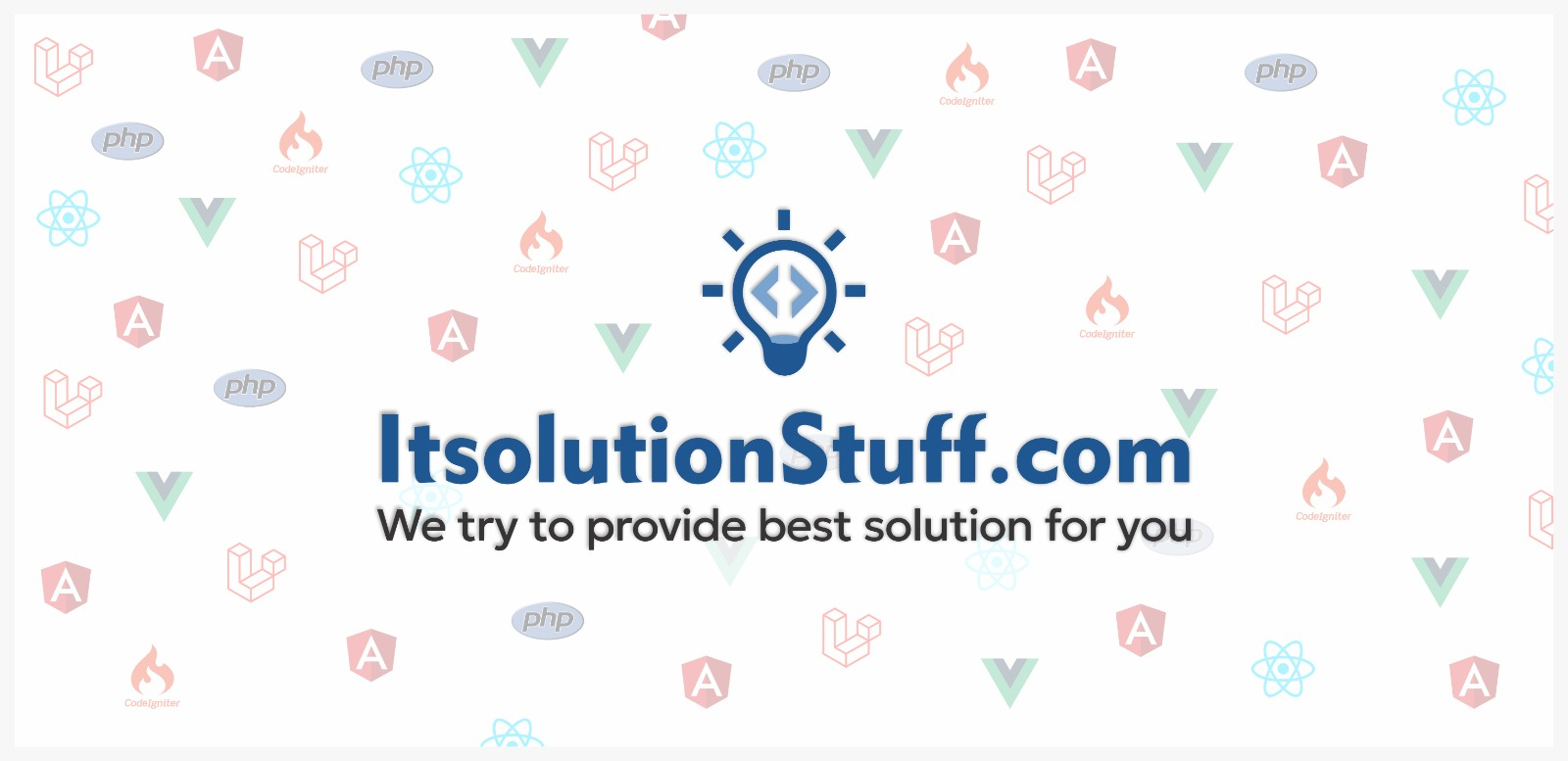 you are working on angular JS and you wanted to add item on top of array, i mean you need to add 0 index of $scope array then you can do. in following example you can see how to do.if you want to push first then you have to use splice() instend of push(). <strong>Example:</strong> <pre class="code .....
By
Hardik Savani
| Views: 38252 | February 2, 2016 |
Category :
JSON
AngularJS
---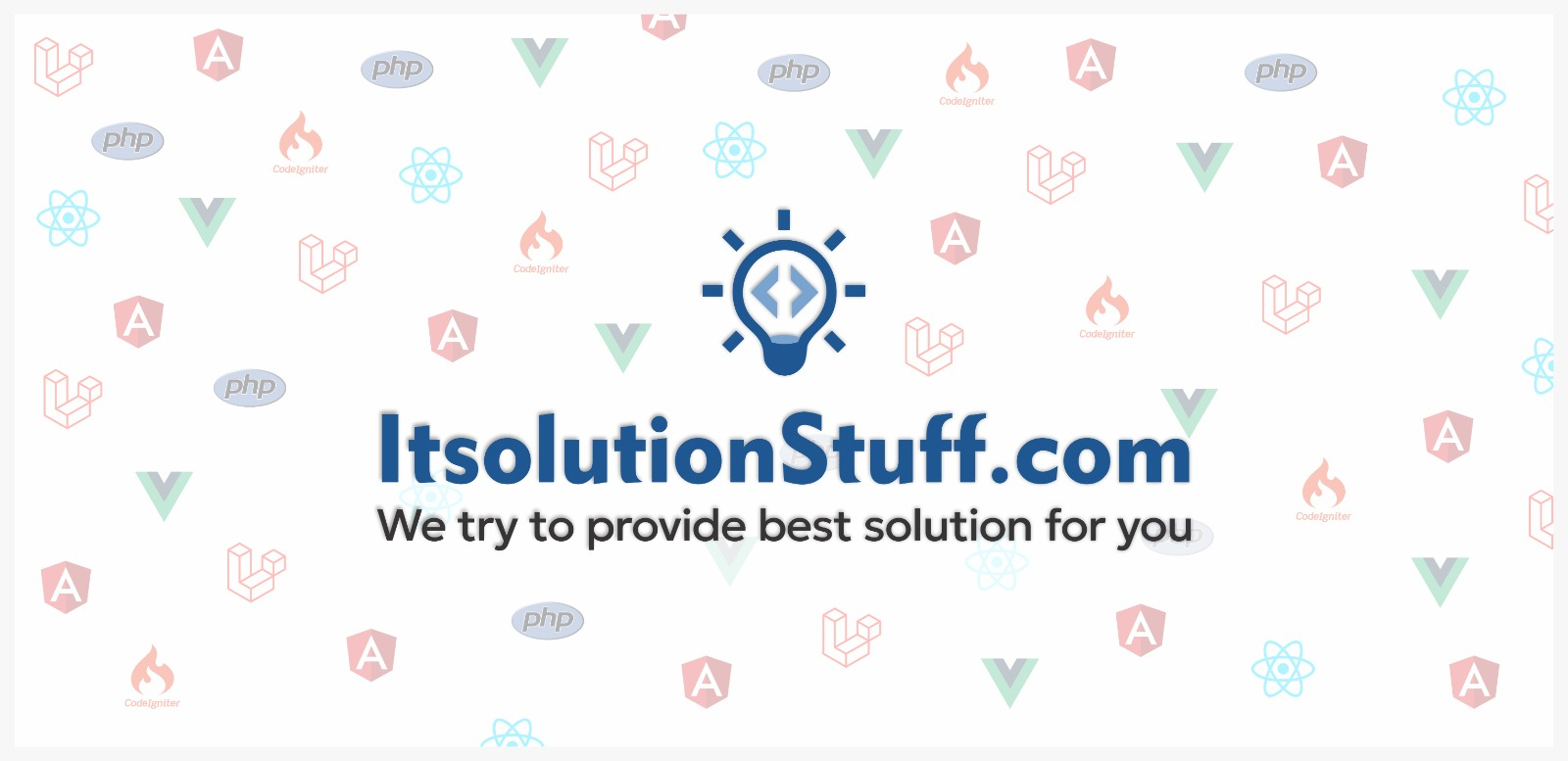 Whenever you need to increment or decrement value of column in database, then you do not need to first fetch that record and then update, so that way we will make long code and very hard code, so basically you can increment and decrement by using increment() and decrement() statment of laravel query.....
By
Hardik Savani
| Views: 68655 | February 2, 2016 |
Category :
Laravel
---
Featured Post
---