It Solution Stuff provide a collection of tutorials about PHP, Laravel Framework, Codeigniter Framework, Mysql Database, Bootstrap Front-end Framework, Jquery, Node JS, Ajax Example, APIs, CURL Example, Composer Packages Example, AngularJS etc. You will find the best example an article about PHP Language. So you can also search tutorial from bellow search box.
Please Subscribe Your Email Address, We Will Notify When Add New Post:
Category
Latest Post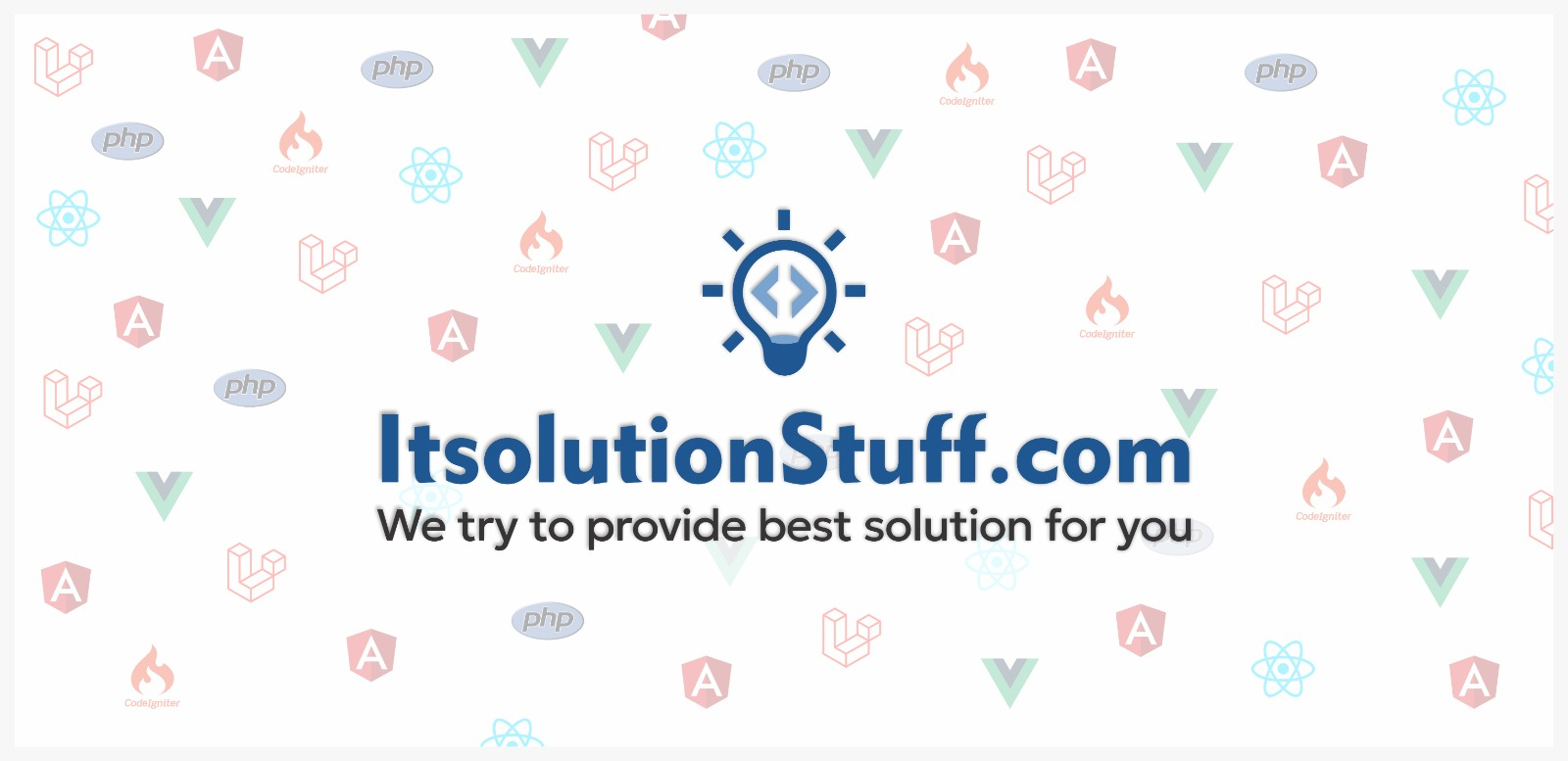 Sometimes we need to fire trigger like after delete update some fields of another tables. for example if you have chat_message tables and when remove row on this table then we need to update "remove_counter(remove_counter + 1)" on users table. i did give you bellow example you can see how to write t.....
---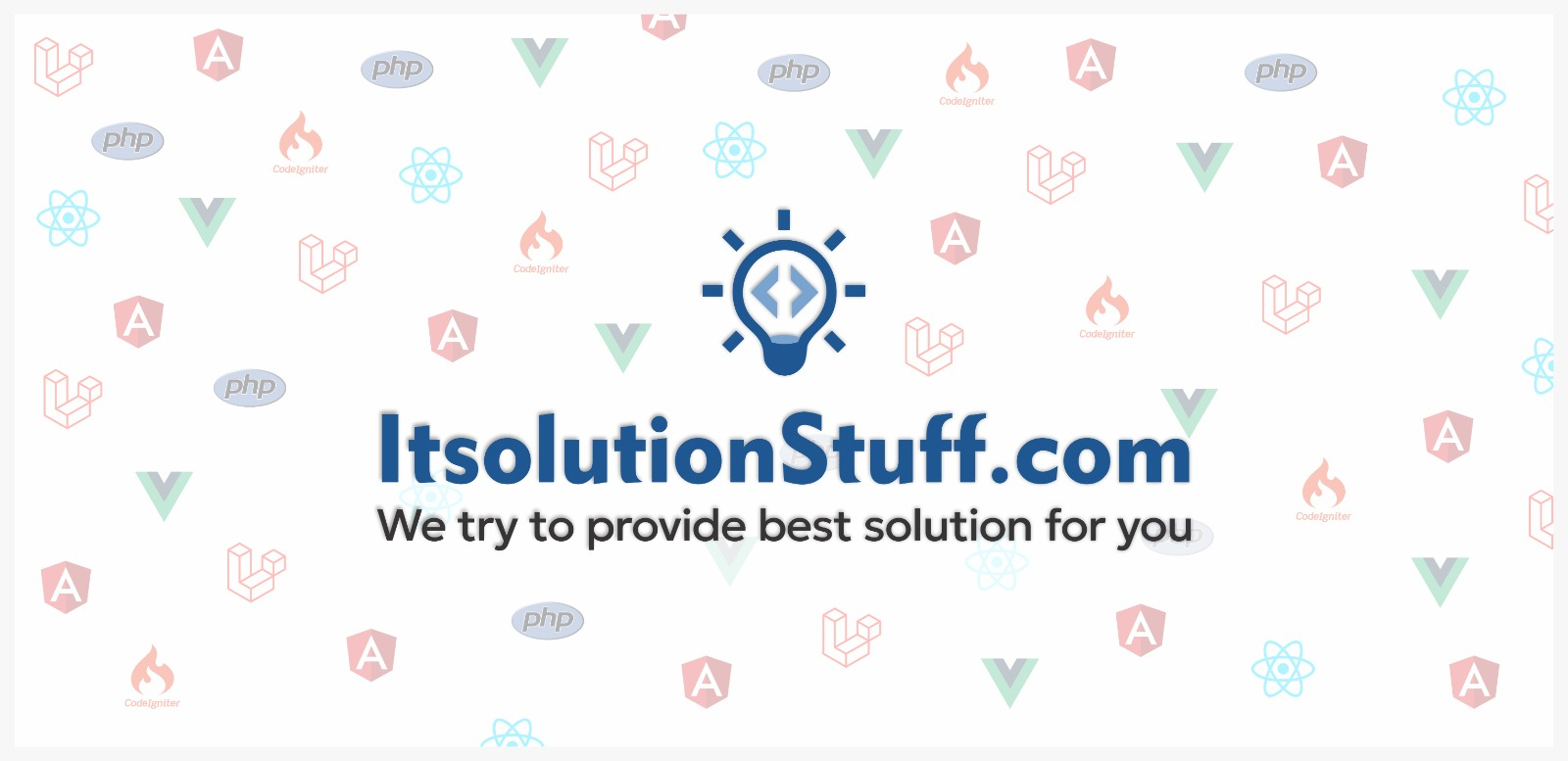 When you are working php or .net etc and you return data like json_encode($data) on ajax request. but in front side you get like a string at that time you have to parse json object and get them. so, let's see example and learn how to use: <strong class="example">Example</strong> <pre class="prettyp.....
By
Hardik Savani
| April 5, 2016 |
Category :
PHP
Javascript
jQuery
Ajax
---
---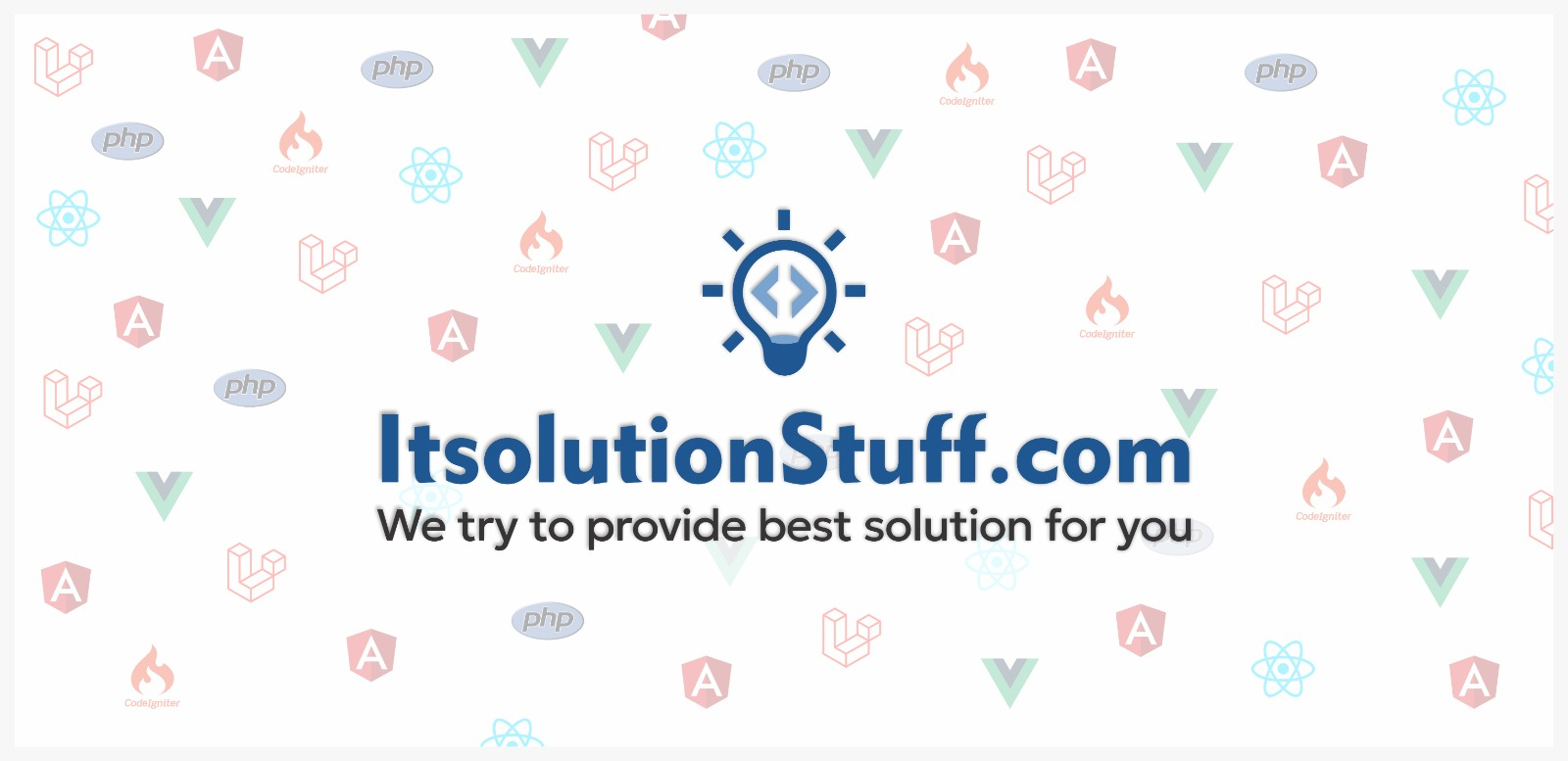 If you are work on laravel 5 application and you require to get user agent(user agent mean user browser details like firefox, cherome etc) then you can get easy. you don't need to use $_SERVER variable like native PHP, but laravel 5 provide Request facade. you can fetch easy using following example:.....
---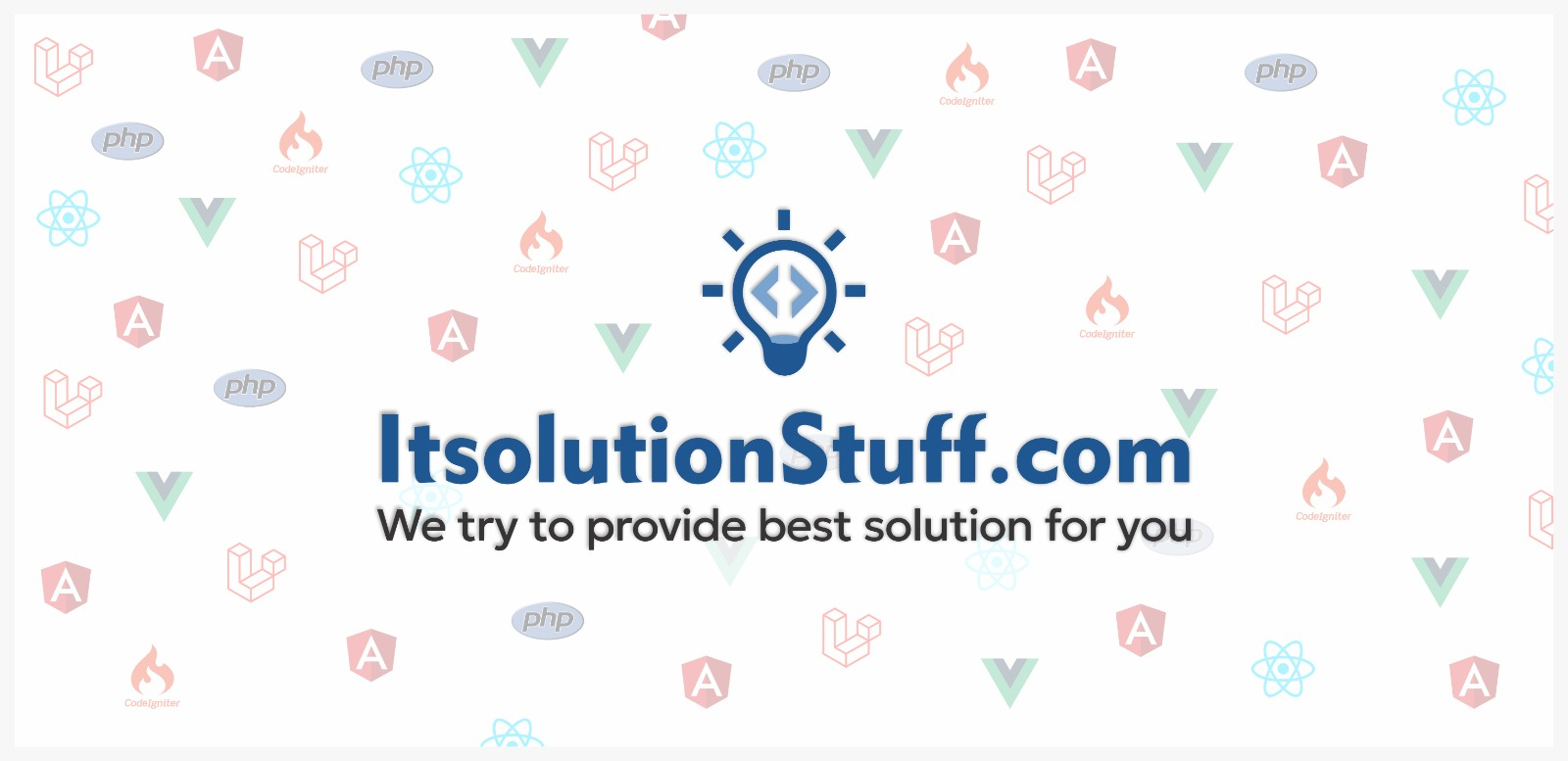 Normally, we does use foreach loop in PHP, JS etc, but when i was working on socket programming at that time i require to use foreach of object in server.js. I did also search on google and try to how to use foreach in Node JS. At last i found to use forEach and solve it. so, let's see following exa.....
By
Hardik Savani
| March 31, 2016 |
Category :
PHP
Laravel
Node JS
---

In this post i want to share you how to create API in Laravel 5.2 with using JWT, If you are beginner then It is a very simple way to create and it is pretty easy to undestand how to create API. After this you can make more secure and complex your API. you can learn JWT authentication from back-end .....
By
Hardik Savani
| March 31, 2016 |
Category :
Laravel
jQuery
Angular
Ajax
JWT
---
Featured Post
---