It Solution Stuff provide a collection of tutorials about PHP, Laravel Framework, Codeigniter Framework, Mysql Database, Bootstrap Front-end Framework, Jquery, Node JS, Ajax Example, APIs, CURL Example, Composer Packages Example, AngularJS etc. You will find the best example an article about PHP Language. So you can also search tutorial from bellow search box.
Please Subscribe Your Email Address, We Will Notify When Add New Post:
Category
Latest Post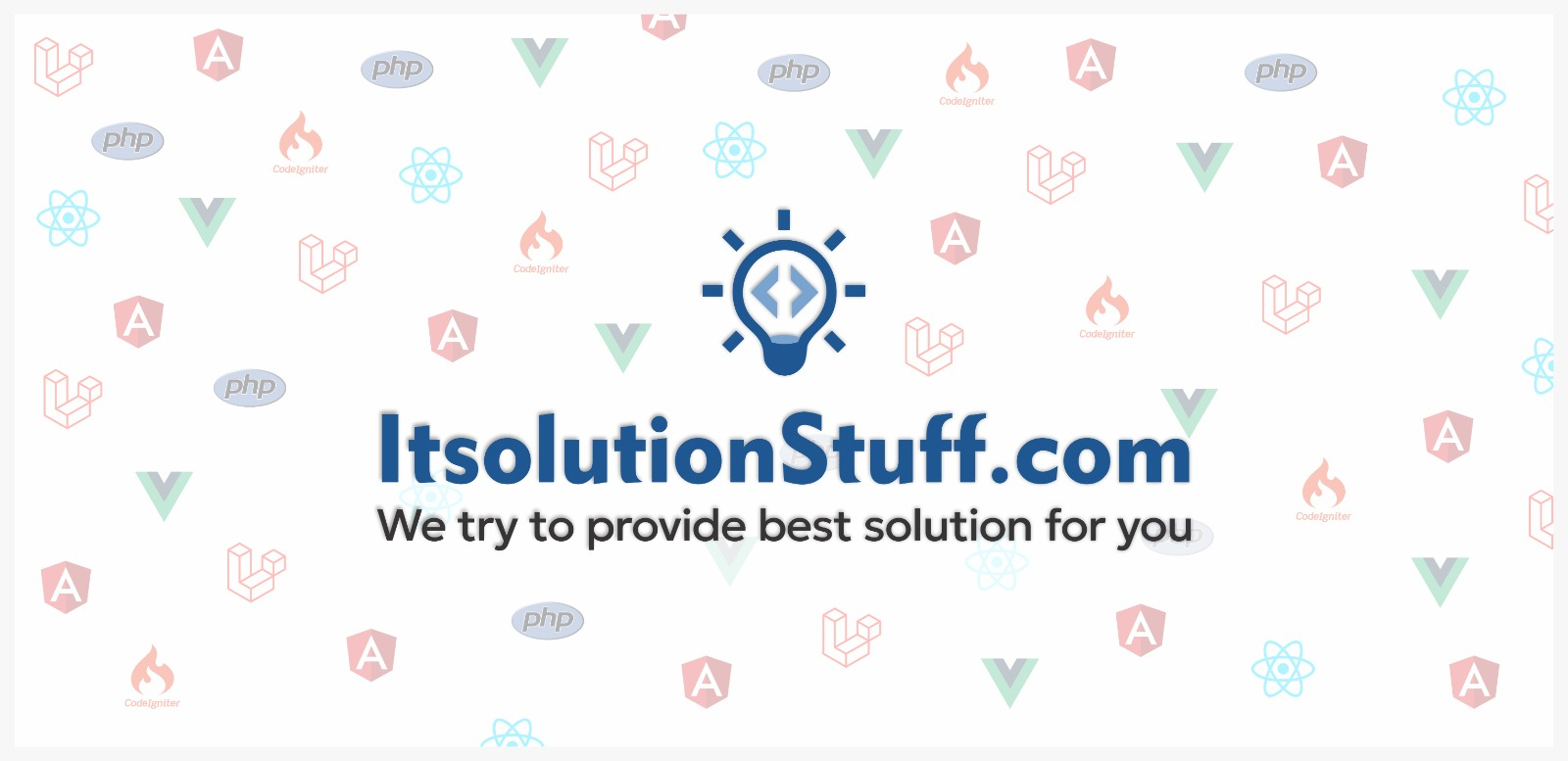 If we work on big project and then we maybe require to add multiple rows on database using laravel eloquent. Laravel provide insert method for bulk records create on db. In bellow example you can see i use multidimensional $myItems array variable and that insert multiple records same time using DB.....
---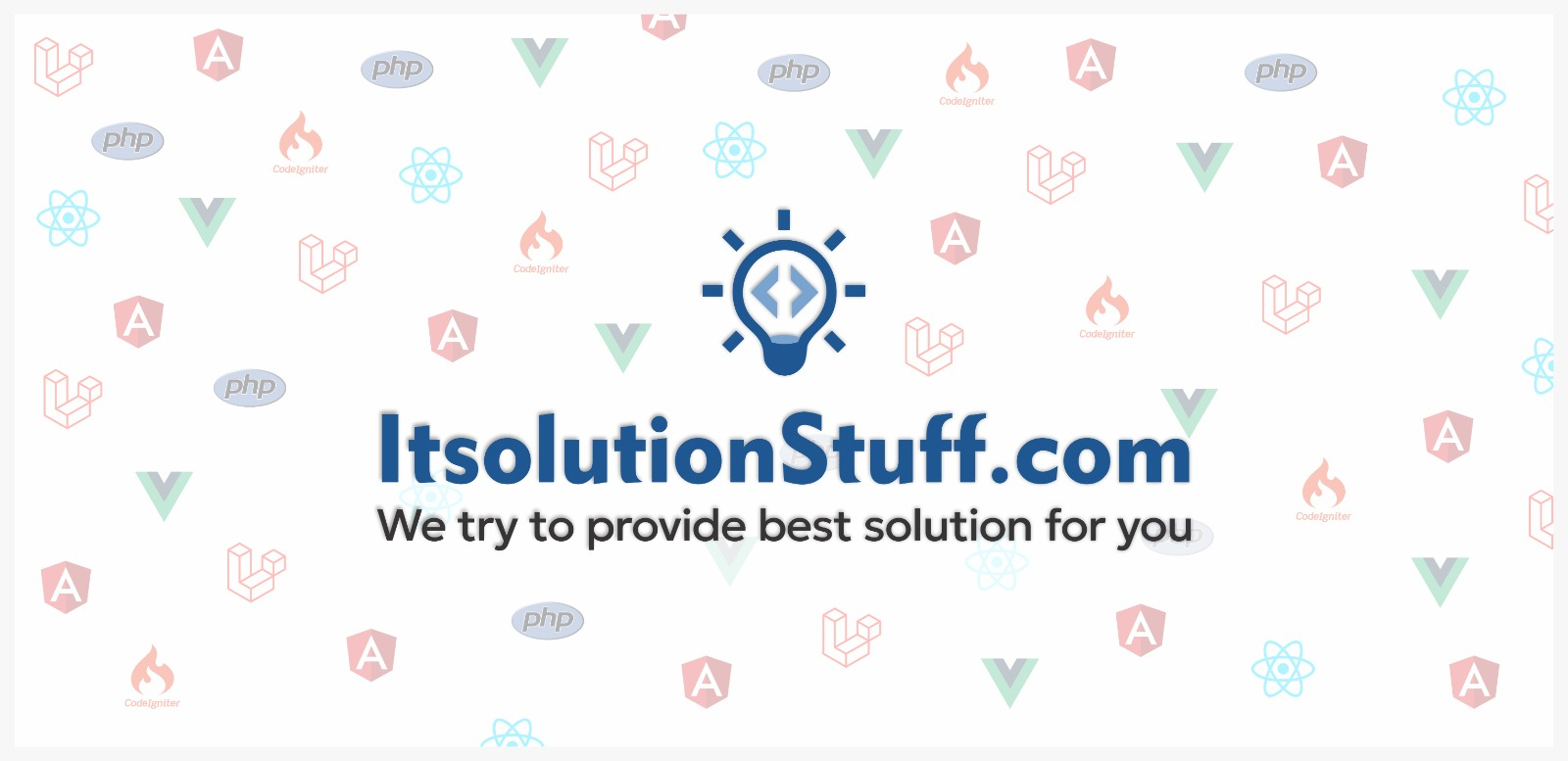 If you are work on Codeigniter application and you require to get client ip address then you can get easy. you don't need to use $_SERVER variable like native PHP, but Codeigniter provide $this->input. you can fetch easy using following example: <strong>Example:</strong> <pre> $ip = $this->input->ip.....
---
---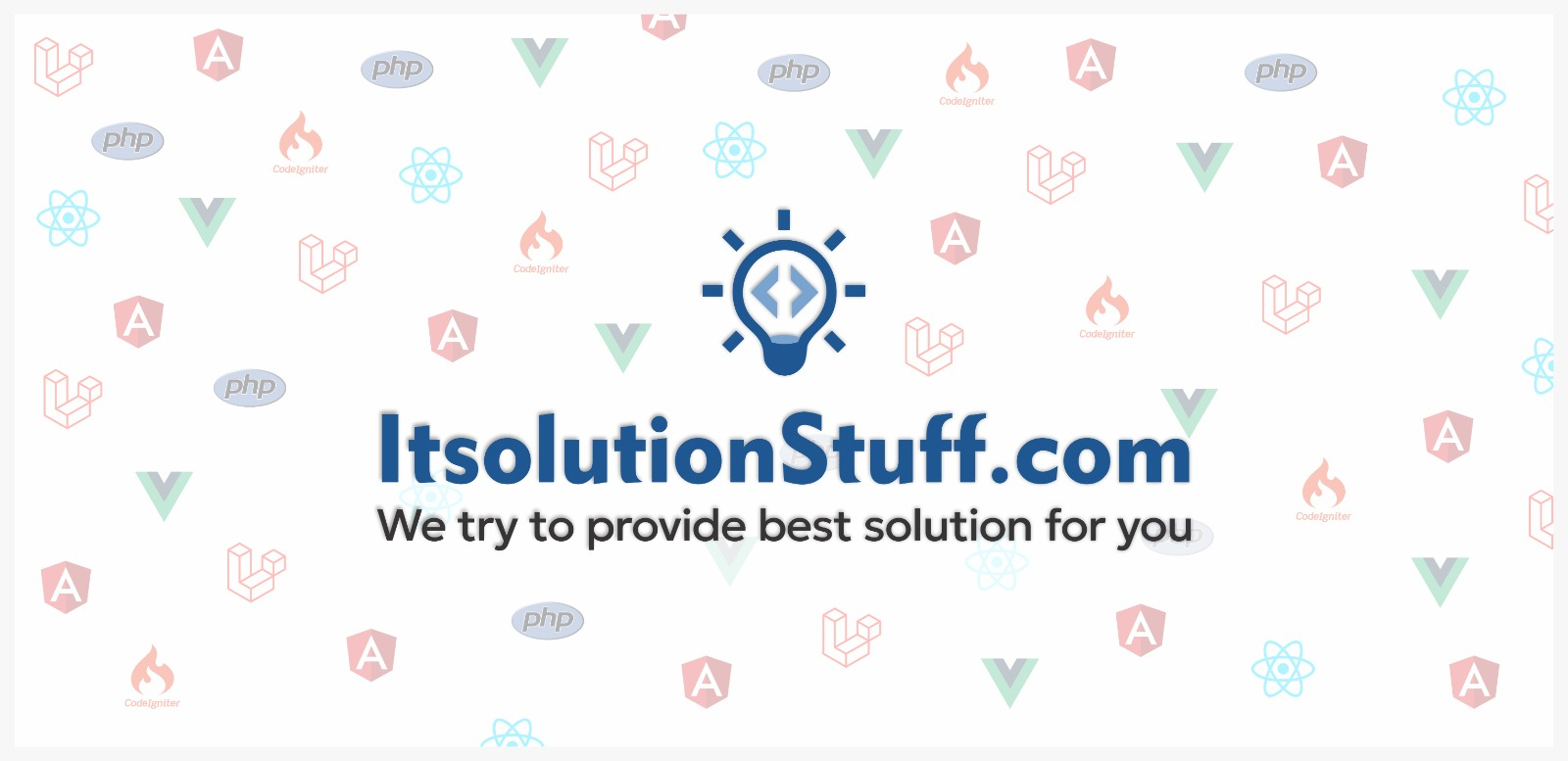 I have two example that prevent HTML tags are not allowed in textbox using focusout event of jquery. You can chose any if you think it is best for me. In the first example i use regular expression for prevent html tags in my textarea and in second example i user directly check with html tags. So you.....
---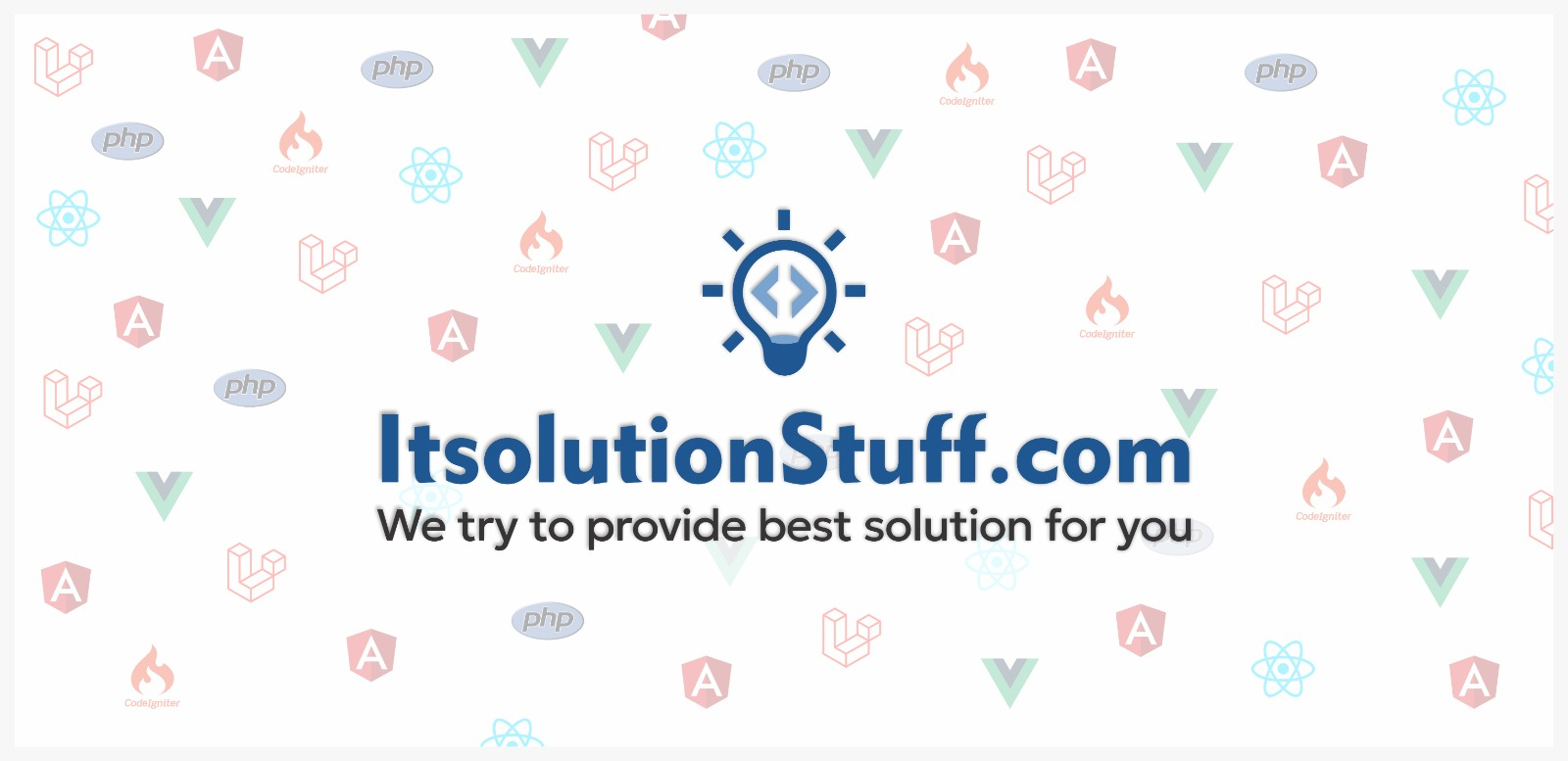 Sometimes we may require to add group by with multiple columns, if we have mysql query then we can do it easily by using sql query. But if you want to give multiple columns in groupBy() of Laravel Query Builder then you can give by comma separated values as bellow example. <strong>Example:</strong> .....
---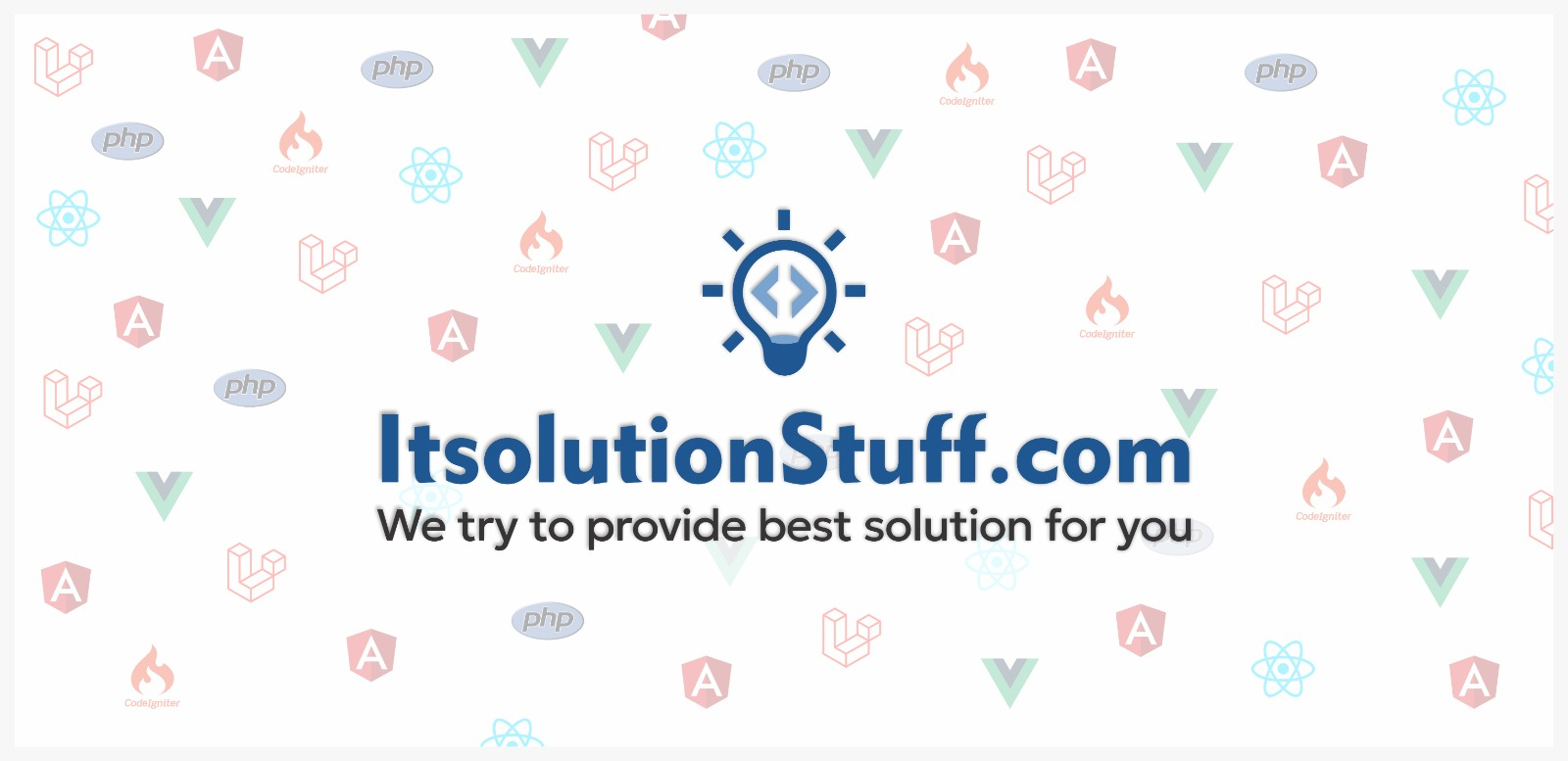 we can add required field validation easily using jquery if we have textbox, textarea, select box etc, but if we used ckeditor then it's not simple. In this example i give you how to add Ckeditor required field validation in javascript. we can do it using CKEDITOR.instances, so if you also require t.....
---
Featured Post
---