It Solution Stuff provide a collection of tutorials about PHP, Laravel Framework, Codeigniter Framework, Mysql Database, Bootstrap Front-end Framework, Jquery, Node JS, Ajax Example, APIs, CURL Example, Composer Packages Example, AngularJS etc. You will find the best example an article about PHP Language. So you can also search tutorial from bellow search box.
Please Subscribe Your Email Address, We Will Notify When Add New Post:
Category
Latest Post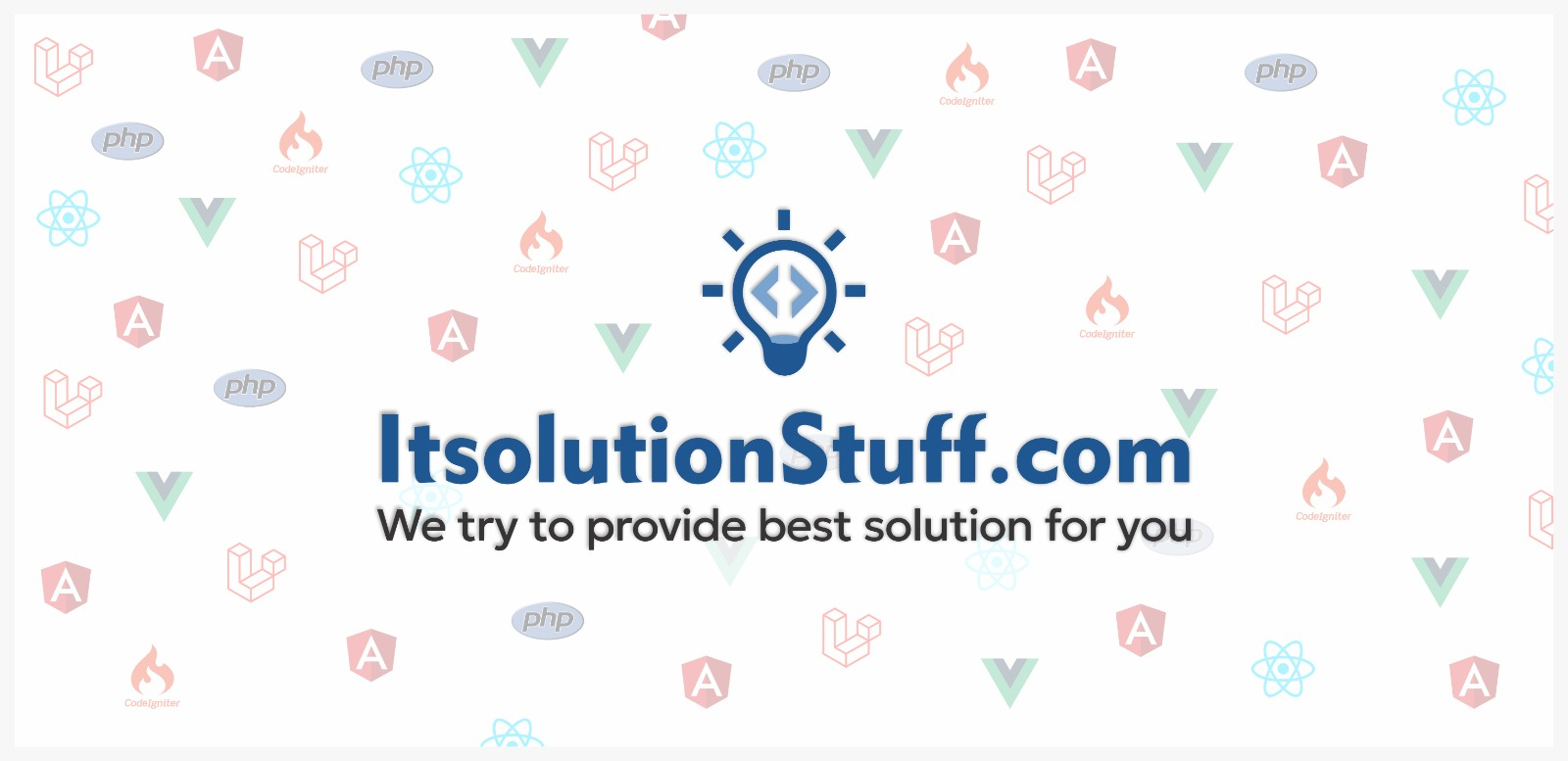 Sometimes, you have a many tag with same class and attribute with value, but you need to find maximal value of attribute from that comman class, In bellow you have same html tag: <pre class="code language-html"> <ul> <li class="test" data-id="3">hi</li> <li class="test" data-i.....
By
Hardik Savani
| Views: 39600 | February 23, 2016 |
Category :
Javascript
HTML
jQuery
---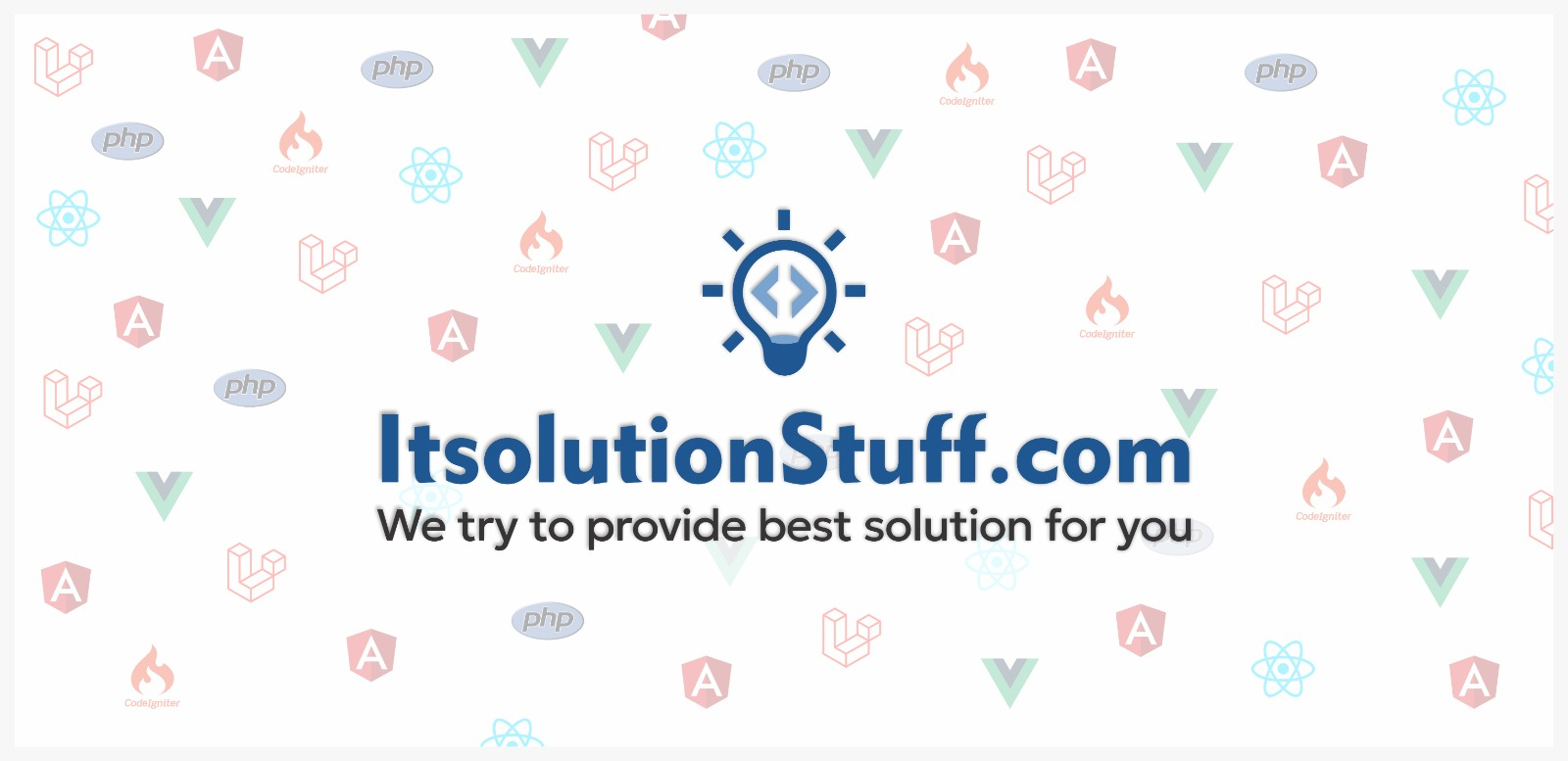 Sometimes, you face problem you can't get post data using $this->input->post(), when you fire $http.post() using AngularJS or Jquery. I also face this issue, i can't receive post value when i fire $http.post in AngularJS, But i found how to receive post data or json data in Codeigniter controller. i.....
By
Hardik Savani
| Views: 37552 | February 22, 2016 |
Category :
PHP
jQuery
AngularJS
Codeigniter
---
---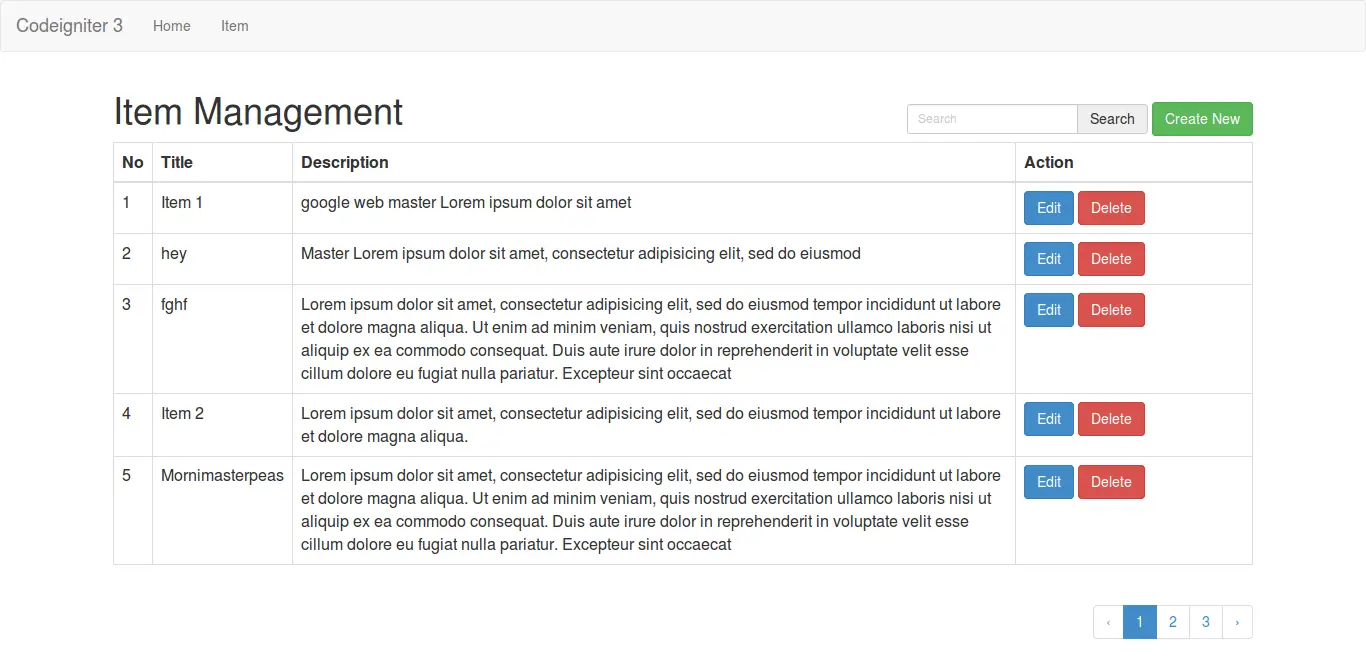 In This tutorial i want to show you how to create CRUD(Create, Read, Update, Delete) using AngularJS in Codeigniter. I added few step to create create, edit, delete, lists, search and pagination application in your Codeigniter framework. In this tutorial through you can make simple crud, search and .....
By
Hardik Savani
| Views: 335311 | February 21, 2016 |
Category :
PHP
Codeigniter
AngularJS
---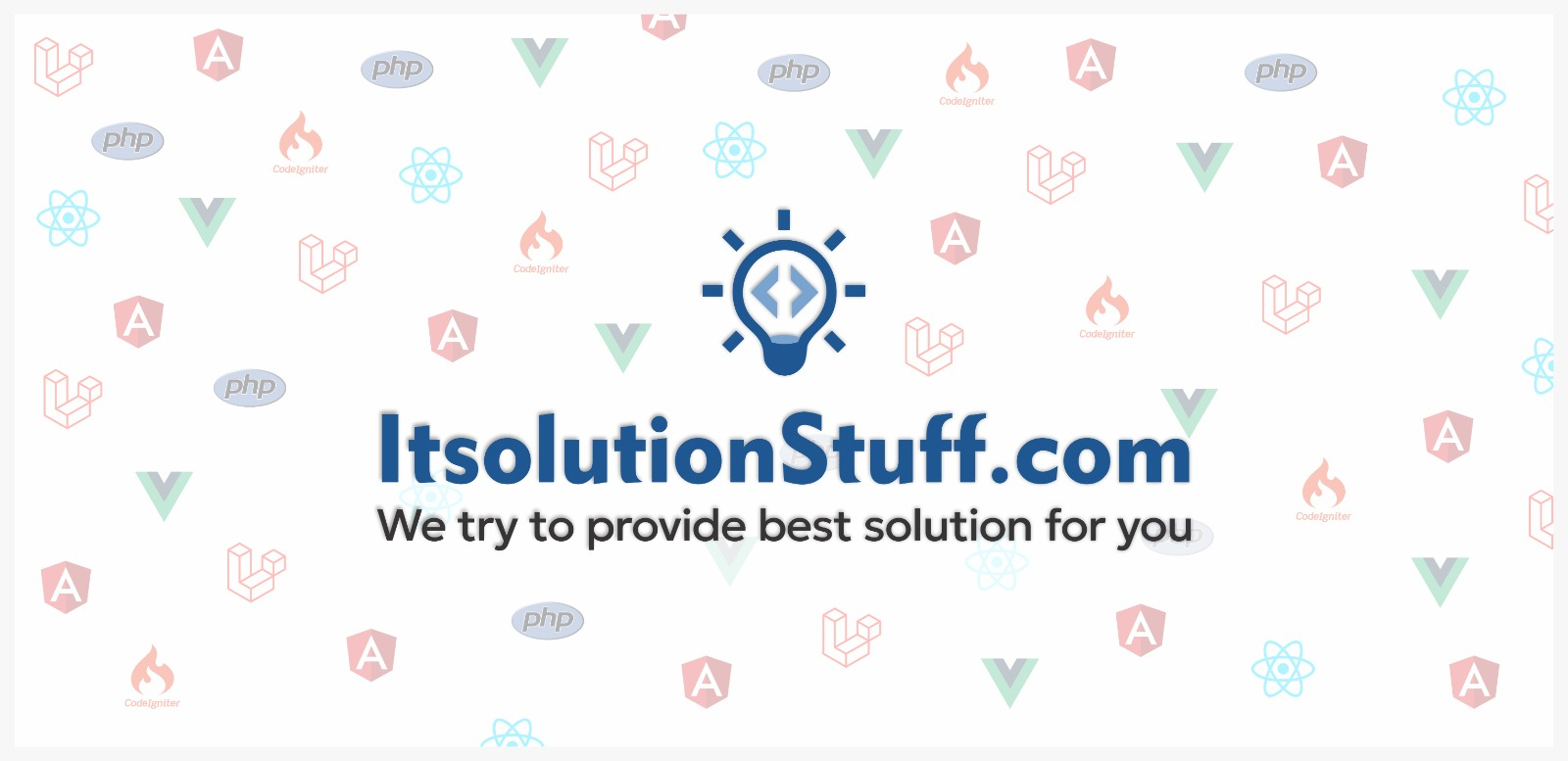 Some application required one time zone to convert another time zone. PHP provide some readymade timezone conversion classes but it a very complecated. so we have try to define this function simple way. You can createe a simple class and write one function into the class. then you able to use thi.....
By
Hardik Savani
| Views: 28708 | February 17, 2016 |
Category :
PHP
Laravel
---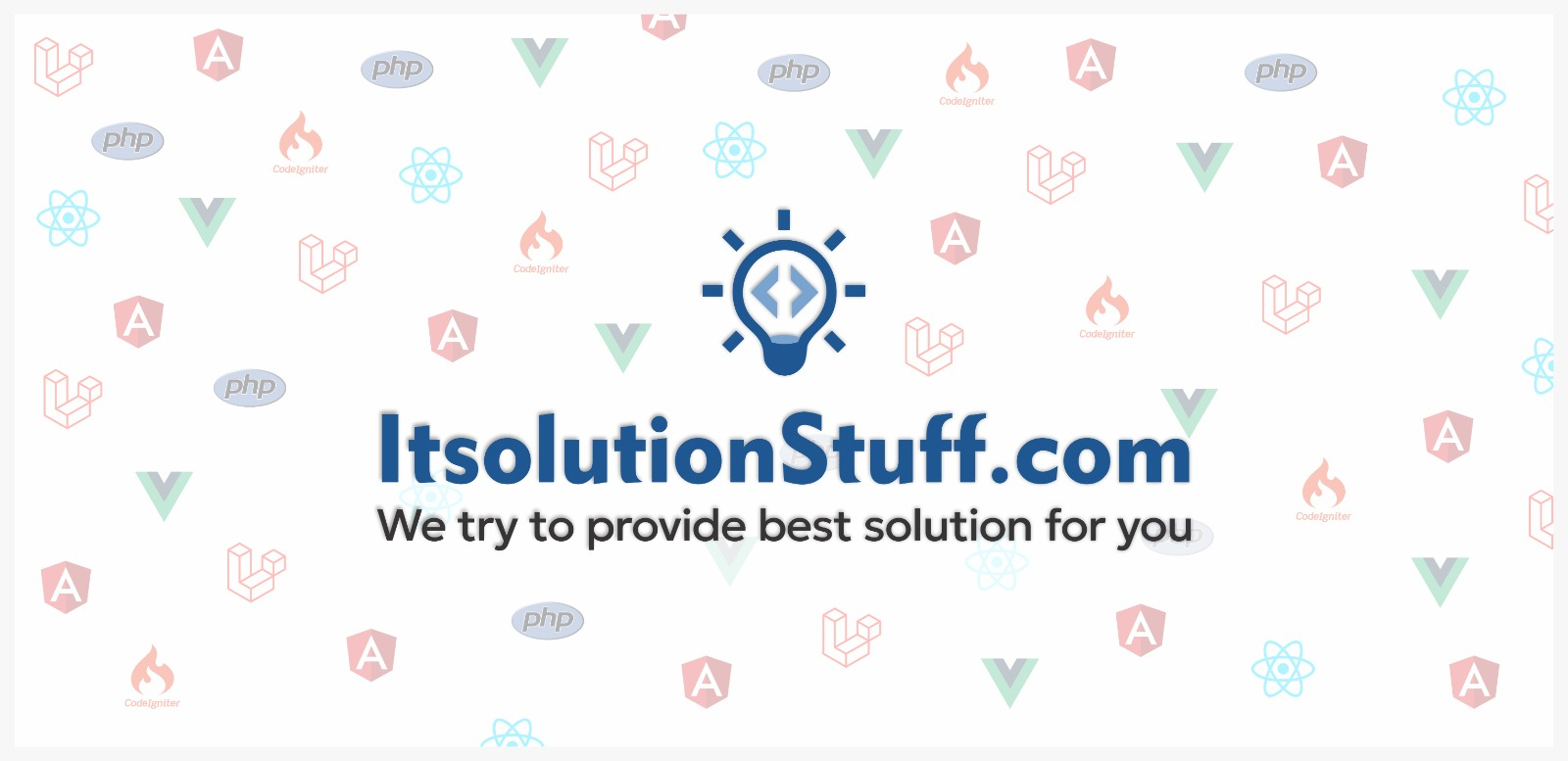 <strong>Why remove query strings?</strong> Main two reasons for this. 1. Clear URL alwaya look better than the long URL 2. When you are not remove your query string from URL. then all get variable show in you URL string. sometime it not good for a security You can remove your query string using th.....
By
Hardik Savani
| Views: 66504 | February 17, 2016 |
Category :
jQuery
---
Featured Post
---