It Solution Stuff provide a collection of tutorials about PHP, Laravel Framework, Codeigniter Framework, Mysql Database, Bootstrap Front-end Framework, Jquery, Node JS, Ajax Example, APIs, CURL Example, Composer Packages Example, AngularJS etc. You will find the best example an article about PHP Language. So you can also search tutorial from bellow search box.
Please Subscribe Your Email Address, We Will Notify When Add New Post:
Category
Latest Post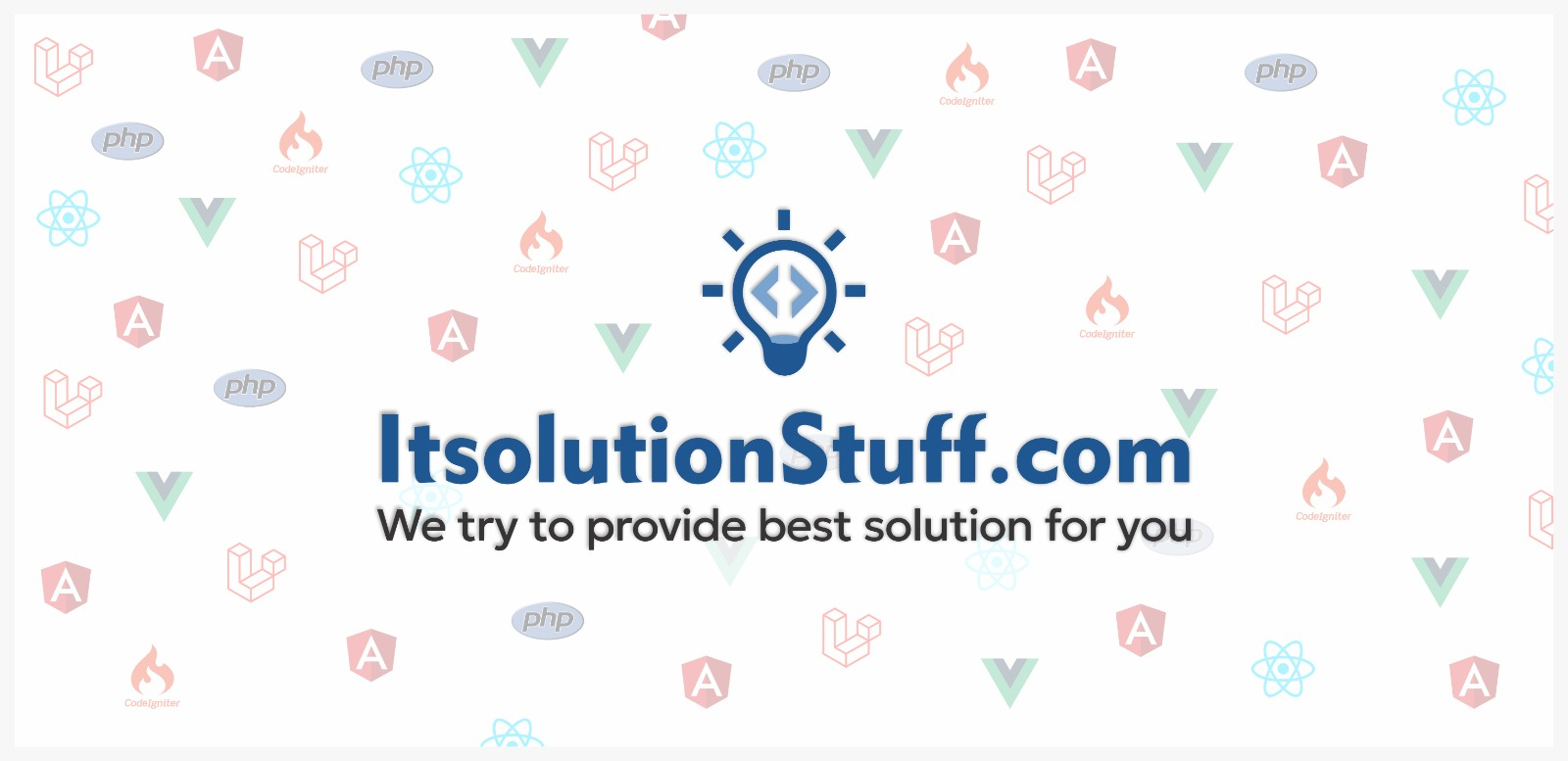 Sometimes we may require to get only last record of table in our project, we can get several way. We can fetch last record of database table using latest() or orderBy(). In bellow example you can see how i get then last record of table. I have "items" table and i want to get last record of "items" .....
---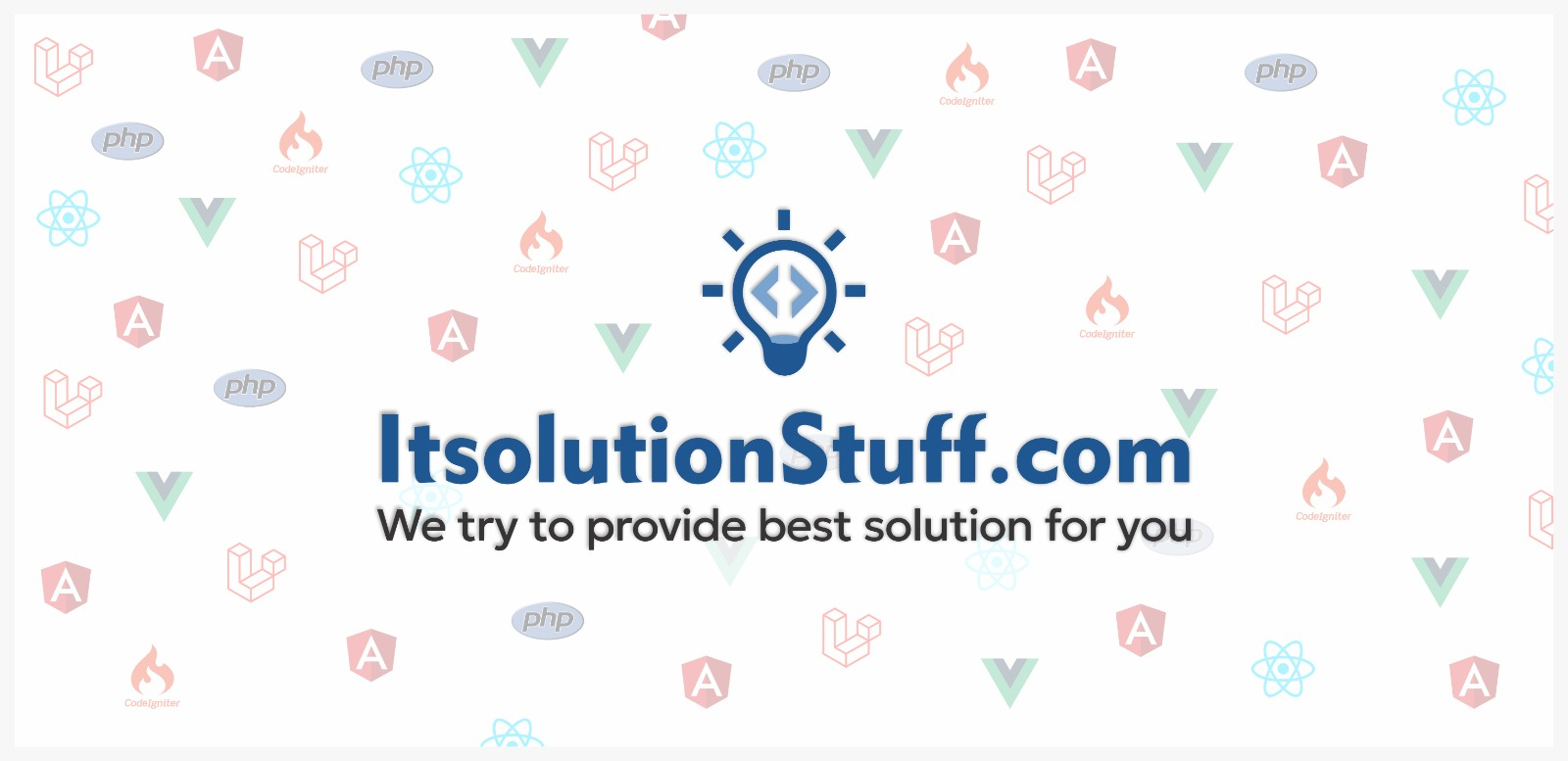 In this post i give you example of how to set simple Bootstrap color picker using mjolnic plugin. We don't use often color picker but maybe we require sometimes. So, if you used bootstrap then you have to choose Bootstrap color picker for select color. mjolnic Bootstrap colorpicker provide several .....
---
---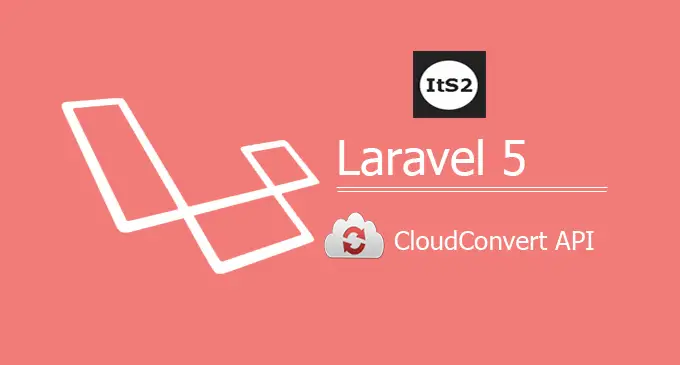 We may sometimes require to convert file extension like if you have video type mov or flv or 3gp etc and you should have to convert it into mp4, OR if you have image type png, jpeg, gif and require to convert it into jpj, Same as for audio mp3, then all the thing you can do using CloudConvert API. y.....
---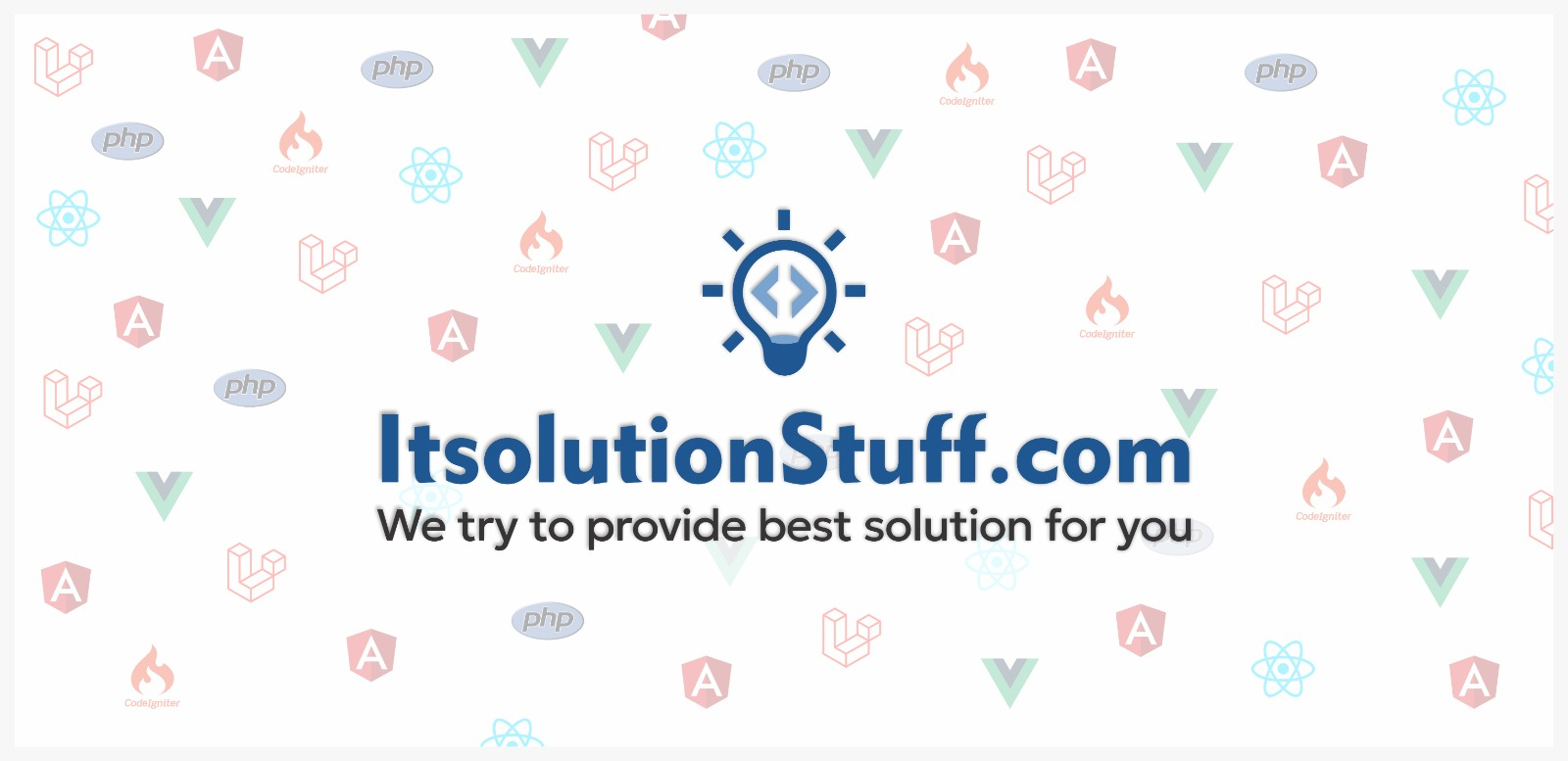 when i was working on my laravel project with my friend. both are working on same project, when i changed on many files, he don't know and he changed name of repository on bitbucket and i couldn't push any thing, i told him. He know how can we resolve this issue so i remove my old remote and added n.....
---

In this post we can implement how to add hide show password when user input password at register time or login time. We sometimes require to do it because that use can determine password is right or wrong. In this example i use just jquery change event on checkbox, if check then user can see his en.....
By
Hardik Savani
| July 11, 2016 |
Category :
Javascript
HTML
jQuery
---
Featured Post
---