It Solution Stuff provide a collection of tutorials about PHP, Laravel Framework, Codeigniter Framework, Mysql Database, Bootstrap Front-end Framework, Jquery, Node JS, Ajax Example, APIs, CURL Example, Composer Packages Example, AngularJS etc. You will find the best example an article about PHP Language. So you can also search tutorial from bellow search box.
Please Subscribe Your Email Address, We Will Notify When Add New Post:
Category
Latest Post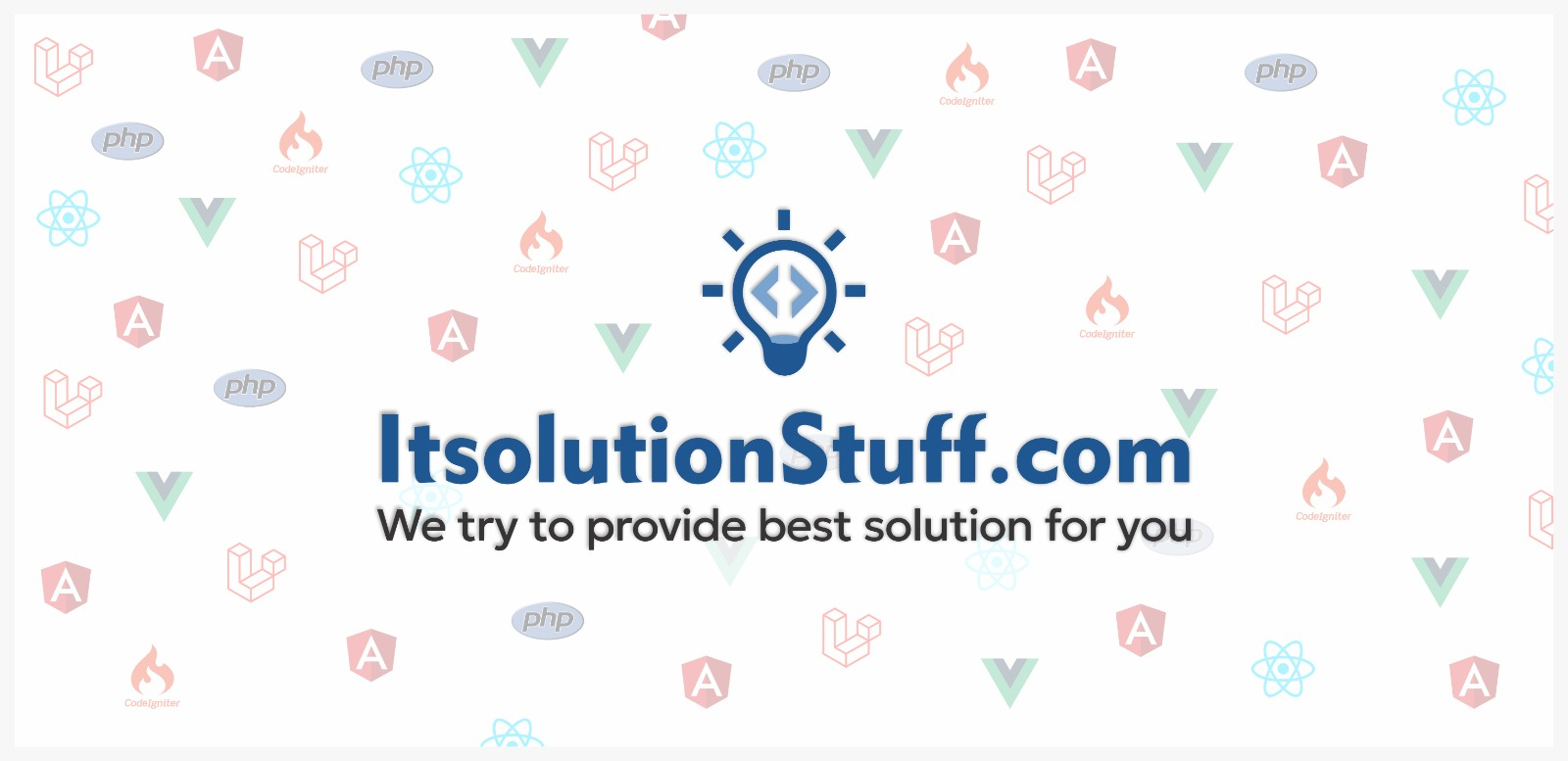 I was working on my laravel project, i found one issue that too much load my log file when i open and i want to remove that data, i mean hang my system and must need to restart my system. I thought what will issue, but i got it because in my laravel.log<strong class="path">(/storage/logs/laravel.log.....
---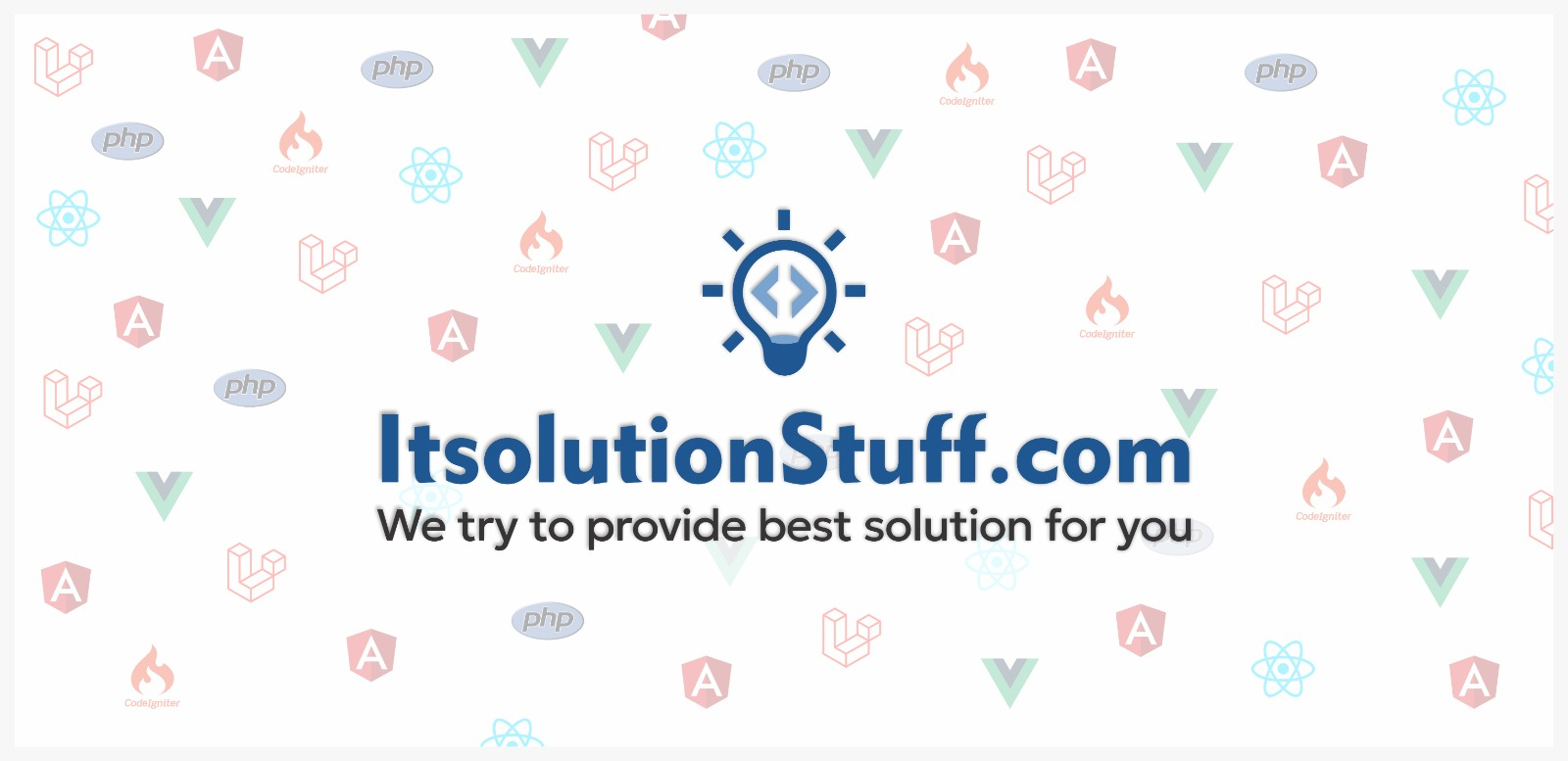 When i was working on my project repository i found error "fatal: unable to access 'myrepo' Failed to connect to bitbucket.org port 443: Network is unreachable" few day ago. when i going to just git pull command i found error like as bellow: <pre> fatal: unable to access 'https://hardik@bitbucket.or.....
---
---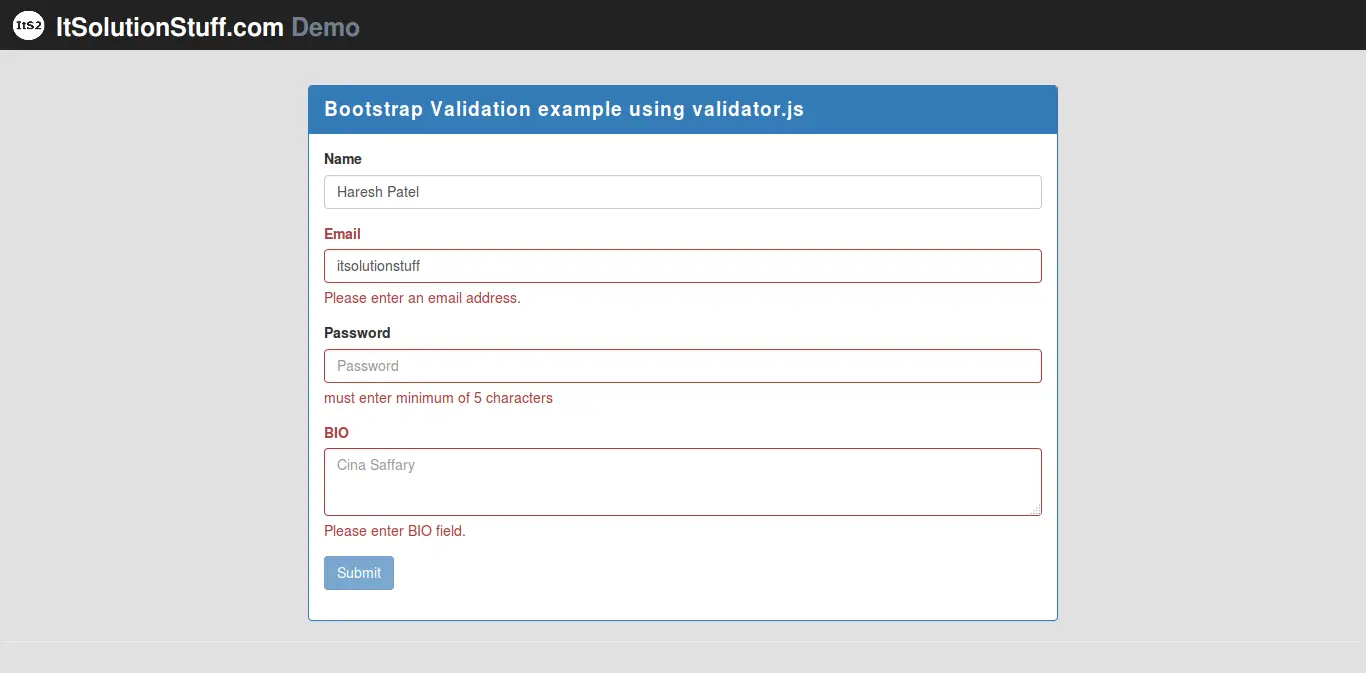 We always need to add validation on form like registration form, contact form, login form etc. we always prefer to give validation error after page refresh but you can give validation without page refresh. If you use bootstrap then you can use easily validator.js plugin. validator.js plugin gives c.....
By
Hardik Savani
| July 20, 2016 |
Category :
PHP
Laravel
Javascript
Bootstrap
jQuery
---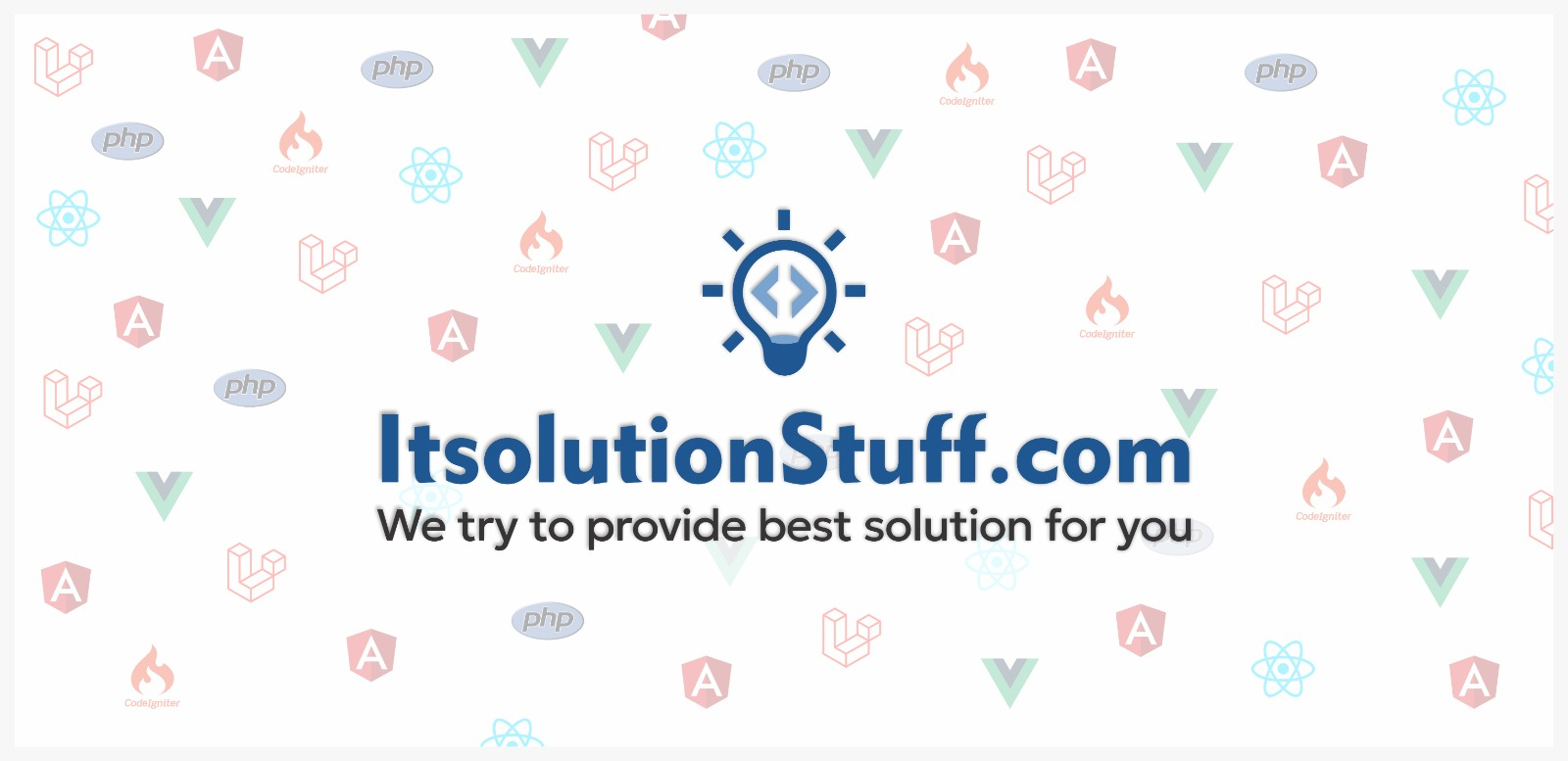 We always require to get current URL path when work on ajax pagination or something, at that we require to get current page URL on Controller or blade file. So, you can get current url easily. Laravel provide URL facade that way we can get current URL anywhere, as bellow you can see i use current().....
---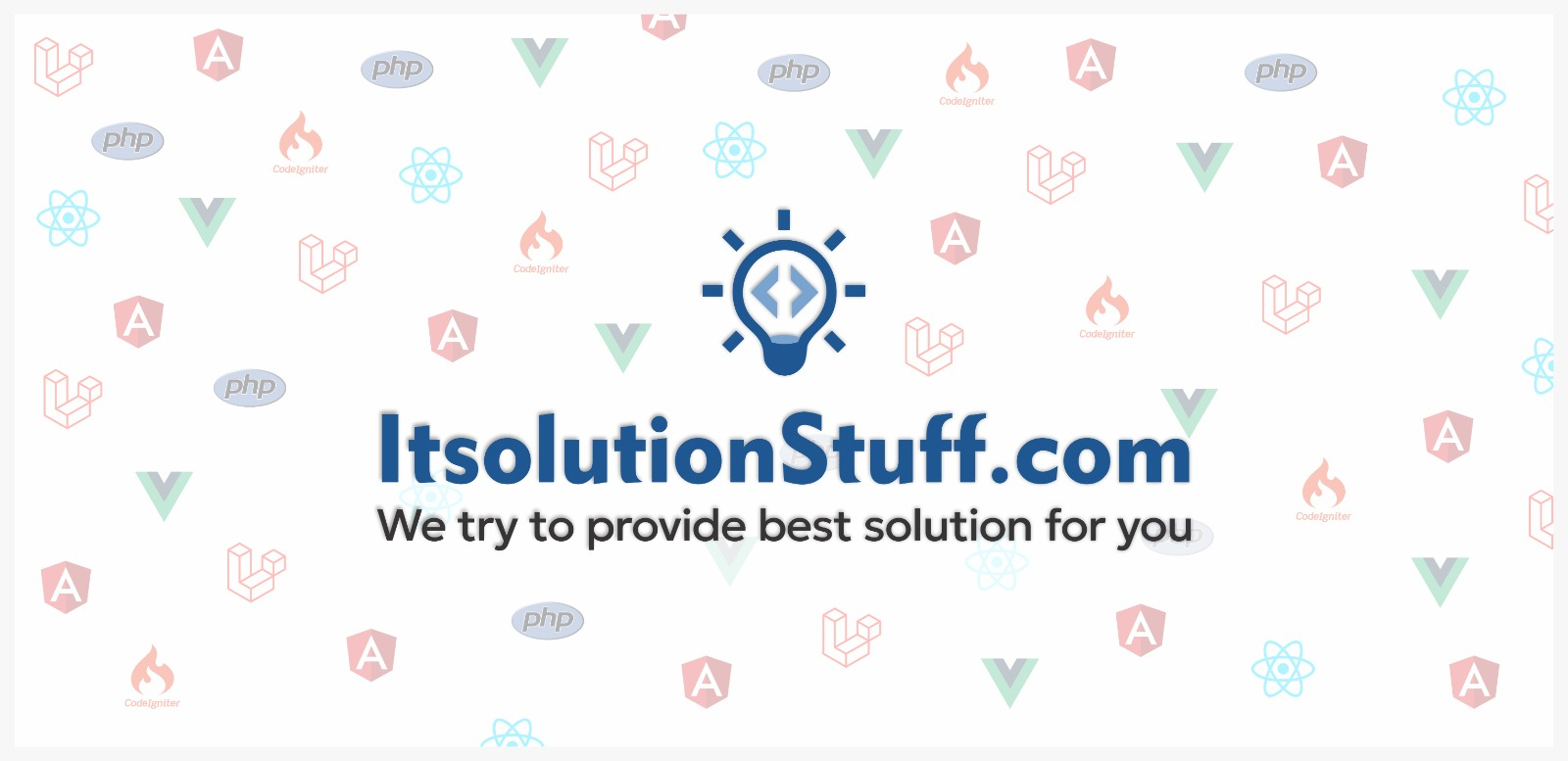 Jquery UI is a lots of collection of GUI widgets like datepicker, tab, timepicker, colorpicker etc. Jquery UI also provide tooltip GUI widget that way we can set text and display when hover on specific element. Jquery UI tooltip through we can set information about element like if we set delete but.....
By
Hardik Savani
| July 19, 2016 |
Category :
Javascript
HTML
jQuery
JQuery UI
---
Featured Post
---